Affordable pay-per-use gyms in Singapore
Image adapted from: @thegympod
Keeping up a consistent fitness regime in Singapore doesn't have to be an expensive affair. While gyms often have expensive memberships that simply aren't sustainable in the long run for some of us, there are gyms out there that offer per-entry schemes at affordable rates.
And so we've compiled a list of 9 budget-friendly pay-per-use gyms, all giving you the space and equipment to work towards your fitness goals without burning a hole in your pocket. No longer will you be able to use "but gym membership very ex leh" as an excuse to stay away from exercise. 😉
1. Gymmboxx – 24-hour gym with well-maintained equipment
Image credit: Gymmboxx Facebook
Similar to many big-name gyms, Gymmboxx provides users 24-hour access. The only difference lies in Gymmboxx's pay-per-entry scheme, where you'll be charged $8 for 3 hours – more than enough for a standard workout session.
Image credit: @gymmboxx
Gymmboxx offers the standard cocktail of gym equipment, ranging from deadlift sets to bench presses and treadmills – all with stellar maintenance of the equipment. From experience, their weight plates feel like new – you won't have to worry about questionable black residue flaking off and getting onto your skin and clothes.
Also, if you don't find the glaring white lights of conventional gyms appealing, you'll appreciate Gymmboxx's classy red-and-black colour scheme that's easy on the eyes.
Their 6 branches can be easily accessed in public spaces like shopping malls and Community Centres. Find a branch near you here.
Opening hours: 24 hours
Rates: $8 for 3 hours|
Website
2. ActiveSG – with 26 branches across Singapore's heartlands
Jurong East branch
Image credit: ActiveSG
ActiveSG offers the lowest per-entry rates yet, at $2.50 for Singaporeans and PRs. Students and senior citizens get to enjoy even lower rates at just $1.50. With at least 26 branches spread throughout Singapore, you'll find that these gyms are easy to locate and access from wherever you live.
Image credit: ActiveSG
As with any other gym, ActiveSG boasts an impressive collection of standard equipment like dumbbells and exercise bikes. Due to having to accommodate huge crowds daily, these gyms are quite spacious, giving you enough room to work out without uncomfortably bumping shoulders with anyone else.
Enabling Village is visited by Paralympic medalist Theresa Goh herself
Image credit: ActiveSG
Also of note is ActiveSG's nod towards inclusivity through its Enabling Village branch, where people with physical disabilities and senior citizens are given priority access.
Find an ActiveSG gym near you here.
Opening hours: 7AM-10PM (Mon/Wed/Fri) | 8:30AM-10PM (Tue/Thurs) | 8:30AM-8PM (Sat) | 9AM-8PM (Sun) | 9AM-5PM (PH)
Rates: Standard: $3.30 | Adult Singaporean citizens and PRs: $2.50 | Students and Senior Citizens: $1.50
Website
3. Gym Brigade – specialised powerlifting and deadlifting for serious bulkers
Image credit: @gymbrigade
Gym Brigade is the place for bulking enthusiasts, as it prides itself on being a specialist in powerlifting and deadlifting. Rates go as low as $3/entry for students, and from $8/entry for standard admission. Apart from the usual fare of chest presses, deadlift set, and plate weights, expect to find unorthodox equipment including logs, prowler sleds, and tyres.
Lifting a gym log
Image credit: @gymbrigade
Deadlifting tyres and weight plates
Image credit: @gymbrigade
If you're a beginner in the world of bulking up, don't be intimidated by the bufflords who mill about this gym. Gym Brigade actively encourages a strong culture of camaraderie and mutual support, and you may find yourself becoming good bros with the people here.
Operating a loaded prowler sled
Image credit: @gymbrigade
Address: 480 Upper Serangoon Road, Singapore 534515
Rates:
Off-Peak (10AM-3PM): $8 (adults) | $4 (NSFs & senior citizens) | $3 (students)
Peak (3PM-11PM): $10 (adults) | $6 (NSFs & senior citizens) | $5 (students)
Opening Hours: 10AM-11PM (Tue-Fri) | 10AM-8PM (Sat-Mon)
Telephone: 6282 2830
Website
4. SAFRA EnergyOne – with IPPT training classes
Image credit: @run.alan.run
As long as you're a SAFRA member, the doors to their EnergyOne gyms will be open to you from $8.55/entry. If you're not a SAFRA member, you can still access it, at rates starting from $12.85/entry during off-peak hours.
Image credit: @shhermy
EnergyOne's facilities are exceptional, boasting some of the best resistance training equipment and cardio machines, while also carrying standard fare like free weights and deadlift stations. You'll find that these facilities can match up to, or even rival that of more "high-end" gyms.
Image credit: @ssokywu
Also, good news for those of you struggling to pass the dreaded IPPT: EnergyOne conducts preparatory classes that will help you shave those few seconds off your 2.4 timing.
Find an EnergyOne gym near you here.
Opening Hours:
Off-peak periods: 6:30AM-5PM (Mon-FrI) | 7AM-1PM (Sat) | 1PM-7PM (Sun/PH)
Peak periods: 5PM-10:30PM (Mon-Fri) | 1PM-8PM (Sat) | 9AM-1PM (Sun/PH)
Rates:
Off-peak hours: $8.55 (SAFRA members) | $12.85 (guests)
Peak hours: $13.90 (SAFRA members) | $21.40 (guests)
5. HomeTeamNS Fitness Workz – spacious workout area with steam room
Studio gym at Sembawang
Image credit: HomeTeamNS

HomeTeamNS' Fitness Workz gyms have low rates starting from $5.35/entry for those with HomeTeamNS memberships. And even if you're a member of the public, beginning rates are still pretty reasonable at $8.60/entry, not unlike those offered by standard per-entry gyms.
Image credit: @fitnessworkz
Fitness Workz gyms are amongst some of the largest, able to fit an entire row of treadmills while leaving behind enough space for other equipment like punching bags and free weights.
Image credit: HomeTeamNS
If you're in the Bukit Batok area, you'll find that the branch here comes outfitted with steam rooms – perfect for relieving those sore muscles after a good workout.
Balestier branch
Address: HomeTeamNS Balestier Level 2, 31 Ah Hood Road, Singapore 329979
Opening hours: Mon-Fri : 7AM-10PM | Sat-Sun: 8:30AM-8PM | PH: 9AM-6PM
Bukit Batok branch
Address: HomeTeamNS Bukit Batok, Level 3, 2 Bukit Batok West Ave 7, Singapore 659003
Opening hours: Mon-Fri : 7AM-10PM | Sat-Sun: 8:30AM-8PM | PH: 9AM-6PM
Sembawang branch
Address: HomeTeamNS Sembawang, Level 1, 301 Canberra Road, Singapore 759774
Opening hours: 9AM-9PM
Rates:
HomeTeamNS men: $5.35/entry (all-day)
SAFRA members: $5.35/entry (off-peak), $8.60/entry (peak)
Guests: $8.60/entry (off-peak), $10.70/entry (peak)
Telephone: 6705 9473
6. The Gym Pod – private workouts in SG's first container gym
Image credit: @thegympod
The Gym Pod presents a concept like no other gym. Built into a container, its design is in itself unconventional. But what makes it even more unique is its usage concept.
As the gym is pretty small and can only accommodate up to 3 people at any one time, gym sessions are entirely private. And to secure a session, you have to book in advance – rates begin from $7/hr, and you'll be given a unique code that can only be used by you to access the gym.
Image credit: @thegympod
Equipment-wise, The Gym Pod presents a no-nonsense cocktail of standard gym fare, including deadlift stations, free weights, and treadmills. The best part? All are free to use with no annoying waiting times within your chosen time slot.
Image credit: @thegympod
If you're interested in trying out The Gym Pod's concept, you'll be pleased to know that they're offering a free 1-hour trial session.
Address: JTC Launchpad @ Ayer Rajah
Opening Hours: 24h
Rates: $7/hr
Website
7. The Gym – different zones to target muscle groups
Image credit: The Gym
The Gym is, as its name suggests, just a gym. No frills, no nonsense, it carries the standard range of gym equipment on top of more specialised equipment like kettle bells and ellipticals. It also comes with private toilets and showers that both members and walk-in users can enjoy. Walk-in rates start from $10/entry, and can be enjoyed on weekdays from 1PM onwards.
Image credit: The Gym
You'll also appreciate The Gym's meticulous organisation of its equipment by zones – cardio, free weights, and functional training. This will prove helpful when you're looking to target very specific muscle groups.
Address: 42 East Coast Road, #01-01, Singapore 428762
Opening hours: 24 hours
Telephone: 9173 3356
Rates:
Off-peak (weekdays, 1PM-5PM): $10/entry
Peak (weekdays, 5PM-8PM): $12/entry
8. Extreme Fitness – low rates for both per-entry and membership schemes
Image credit: Extreme Fitness
Offering a low rate of $3.50/entry, Extreme Fitness provides users with the standard arsenal of gym equipment, ranging from free weights to leg presses. They don't scrimp on the maintenance of their equipment either, ensuring that everything is kept in pristine condition.
Image credit: Extreme Fitness Facebook
On top of this, Extreme Fitness also offers a membership scheme that beats the exorbitant packages that big-name gyms are infamous for. For a 1-month membership, you only need to pay $60, which translates into just $2/day.
Address: 12 West Coast Walk, Singapore 127157
Opening hours: 9AM-11PM daily
Telephone: 8522 6746
Rates: $3.50/entry
Website
9. Bouncing Kids – for those with young children
Image credit: Bouncing Kids
Don't let the name of this place fool you, for it is a gym built for adults – only it's located in Bouncing Kids, an indoor playground for children.
Image credit: Bouncing Kids
The per-entry rate is $8, and you'll be granted access to a basic collection of gym equipment that allows you to work out while your kids are having fun in the care of Bouncing Kids' staff.
Address: Blk 206, Hougang Street 21, #01-K2, Singapore 530206
Opening Hours: 8AM-10PM daily
Telephone: 6285 3595
Rates: $8/entry
Website
Cheap per-entry gyms in Singapore
Going to the gym regularly doesn't mean you need to take up a membership that eats into your monthly budget – now you can embark on your journey towards health and fitness without worrying about spending too much.
Check out our other fitness-related articles here: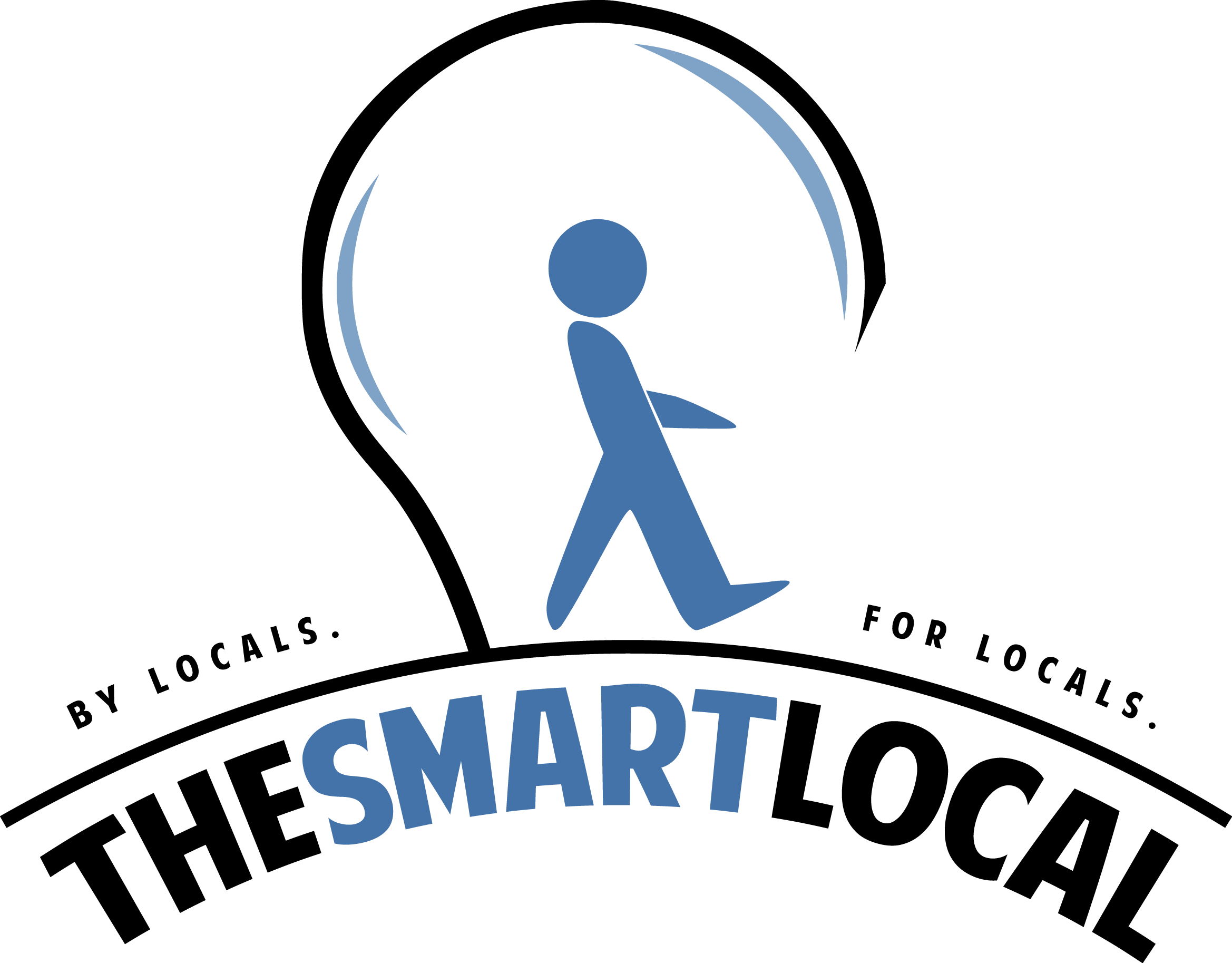 Drop us your email so you won't miss the latest news.