Experience Point board game cafe
We're well into the pinnacle of digital gaming with our PS4s, Nintendo Switches, and even virtual reality. But while many of us destress through these immersive modes of play, we tend to forget the OG of gaming: board games.
The best part about board games is that all you need – other than the game itself – is your friends; no electricity or WiFi required. And unlike with single-player video games, you'll actually be interacting with your pals face-to-face. You'd be surprised by how physically playing in the same room, over the same board, can be a stronger bonding experience than screaming "OI, DON'T KS ME LEH" through your headphones.
If you wanna take your gaming nights old-school and have already gone through St Games and The Mind Cafe's troves, it's time to pay a visit to Experience Point. A 5-minute walk from Lavender MRT Station, this lesser-known game cafe boasts an impressive collection of over 200 games, which you can access at either $4/pax per hour or $12/pax if you're playing all day.
First impressions of Experience Point
Open the unassuming front door of Experience Point and you'll be greeted with nothing but a set of shelves. "Am I really in the right place?", you might wonder as you step out to check the sign again. Yeah, Experience Point what. And then you'll catch sight of a blue stickie with the words "Knowledge is Key" written on it.
This isn't one of those inspirational quotes merely put up for show. Knowledge IS indeed the key, as all you need do is pull a book like you would a lever to open the true door to the cafe. Hint: look for the book with the British flag on it.
Inside, you'll find a clean, modest space sporting a simple blue and white colour scheme. They've got sufficient seating to accommodate multiple groups of players at once – ideal for large groups who wish to break up into smaller ones and play different games.
There's also a private room sectioned off from the rest of the playing area, where you can host personal sessions and events.
If you find yourself waiting for that one friend who is always unfashionably late, chill out at the lounge area, which is well-furnished with comfy sofas and even a giant Snorlax plushie.
Games at Experience Point
The arsenal of over 200 games Experience Point has up its sleeve is organised into 3 main categories: tabletop, board, and party games. Having chosen to do away with timeworn clichés like Risk and Scrabble, Experience Point has instead stocked up on strategy games like Kanagawa and simple, yet ingenious titles like Santorini.
Santorini, a 2-4 player 3D strategy game
You aren't restricted to playing just one game each session, so feel free to swop around and play as many games as you wish.
Tabletop games
Although you may think tabletop and board games are basically the same thing, this isn't the case: tabletop games are significantly bigger, able to accommodate more players than a standard board game, and last for a longer period of time.
D&D starter set
Image credit: @dungeons_dragons_club
Experience Point's speciality is Dungeons & Dragons (D&D), which you may have heard of as the mother of modern role-playing games (RPGs), dating as far back as the 1970s. For the uninitiated, think of D&D as the tabletop version of Game of Thrones. The key highlight of this game is its storytelling aspect, and the beauty is that it doesn't have a fixed story; it is instead told by the players themselves, and no two stories are alike.
Battle against an Empyrean, a Balor, a Pitfiend, and a Goristro, some of the toughest D&D enemies
Image credit: @dungeons_dragons_club
To play D&D, you must form a group of at least 4 players. You will participate in the group's story with your own character, whose class and race you can choose from a preset list unique to the world of D&D.
Fancy yourself a spellcaster? Choose to make your character a druid, which draws its powers from the depths of nature itself, allowing you to smite your foes at a distance. Complement the druid's spell-slinging capabilities by making her an elf, a race that comes with a natural affinity for magic.
Interpretation of an elf druid
Image credit: @katiemurrayart

Or if you would rather keep things simple, make your character a human fighter, charging into battle suited in armour with sword in hand. You could fight for the sake of defending your house's good name or merely for the sake of making money as a mercenary.
As with every good RPG story, there is a goal to fulfil, and this goal is decided upon by the players. Maybe you want to rise up from peasantry and become nobles. Or perhaps you want to slay a dragon terrorising your home village.
World map of D&D, with polaroids of players surrounding it
Along the way, depending on how your stories flow, you may run into obstacles that hinder progress. Roll out the dice that you have on hand to see how your challenges play out – the arrow you're firing from your bow could either save or kill the child taken hostage by that skeleton warrior.
At Experience Point, should you choose to merge your group's story with that of other groups, D&D can be played in campaigns that last up to 9 months – and you might even build lasting friendships with your fellow players.
Another tabletop game, Kemet, which will have you controlling a mythical Egyptian army to fight battles and invade rich lands.
Image credit: @experiencepointsg

Board games
Experience Point carries 2 main types of board games: European and American games. We were told that this distinction not just comes from their countries of origin, but also their nature.
If you're looking for something calmer, European games like Kanagawa are suited for you. In Kanagawa, you and your friends are aspiring painters who're still in school, and throughout the game, you'll have to choose between staying in school or leaving to pursue your artistic passion.
Staying in school will see you learning more tricks of the trade, represented by the centre board gradually filling up with more sets of cards to pick from. When you do leave school, you get to pick one column's worth of cards, which are used to build up your paintings. Patience is key if you wish to produce the best paintings and rack up the highest score.
American games are more aggressive in their themes and gameplay styles. Cash n Guns proved this point all too well. In the game, you and your friends have just committed a bank heist and are thinking of splitting the loot. But all of you are greedy and want to seize the largest portion of the pie for yourselves. And in true mafia fashion, you make this decision through guns – the game even comes with foam guns!
Kune v Lakia, a bizarre but intriguing game about 2 royal rabbits going through a divorce
Image credit: @punkin312
Party games
If you're not into anything too intense or complex, go for Experience Point's selection of party games. These come packed with quick and easy gameplay, allowing for short bursts of gaming that don't drag on for too long.
These are some of the tamer cards we found in the pack.
A game to try is Limpeh Says, a local card game inspired by Cards Against Humanity. Much like in the latter, you're to pair question cards with wildly inappropriate answer cards – except these cards are infused with a distinct Singaporean flavour. Cards can range from very mild things like "cold economic bee hoon", to colourful Hokkien expletives which we are unable to mention here.
Chairs in predicament
Image credit: BDGate
Another fuss-free party game that Experience Point carries is Balance Chairs. This is basically a reimagining of Jenga, except with little plastic chairs instead of wooden blocks. The aim of the game is simple: keep stacking chairs without toppling them. You win when you're the first player to get rid of all your chairs.
Experience Point in Singapore
During our time here, we were impressed not only by the library of games, but also the fact that the owner Terence is very knowledgeable about all the games in his collection. For all the games he had us try, he was able to explain their rules succinctly without needing to consult any instruction guides.
As Terence describes it, Experience Point is a "geekspace". Terence is himself a self-proclaimed geek, and he opened Experience Point with a single purpose: for others of his kind to come "geek out" with him.
But even if you aren't a geek, swing by anyway, as Experience Point has something for everyone, so pop by for a class gathering and try out the collection of games which you probably don't own at home.
Address: 803 King George's Avenue, #02-190, Singapore 200803
Opening hours: 6PM – 11PM (weekdays) | 12PM – late (weekends & public holidays) | Closed on Wednesdays
Telephone: 9183 1725
Website
---
Photography by Nadia Elijanto and Chan Hui Wen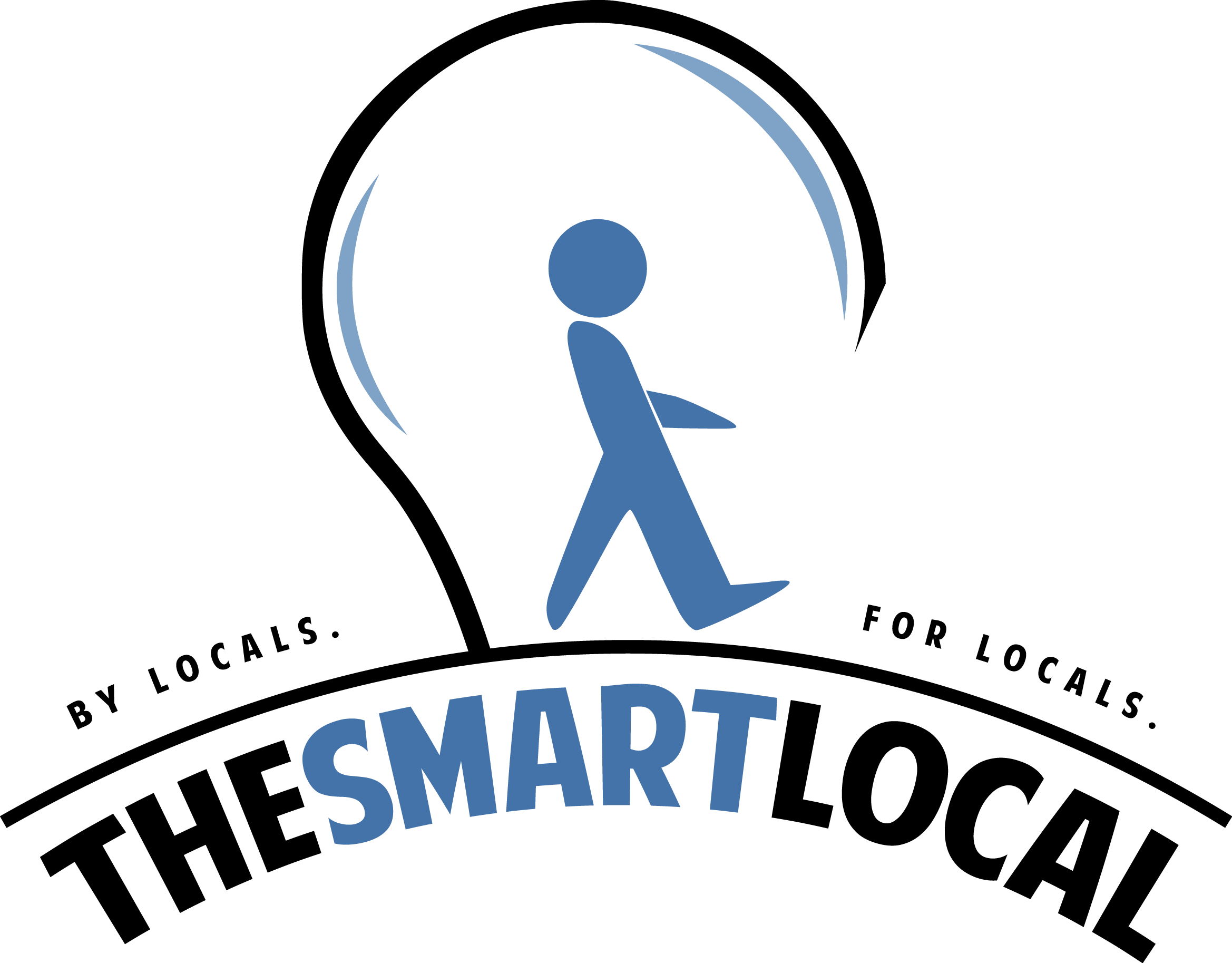 Drop us your email so you won't miss the latest news.