Watch NDP 2023 fireworks for free 
---
It's official. Our motherland is about to turn 58 this year. Many of us may see her birthday as an opportunity to meet up with family and friends and watch the celebrations on TV together or catch everyone's favourite Red Lions in action from a spot near the parade.
The most important question on everyone's mind during National Day though, would be: where can we watch the NDP 2023 fireworks for free? Thankfully, we've got a list of spots prepared.
Disclaimer: We've compiled a list of vantage points based on logical deductions. The situation may vary on the day itself.
---
NDP 2023 rehearsal dates & times
---
Before we get to the best spots, here are some details to take note of. Apart from 9th August, there will be 2 preview shows on 22nd and 29th July 2023 where you'll also be able to catch the fireworks. The window period to catch the sky getting illuminated is usually between 8.10pm and 8.25pm, so get your cameras ready around 8pm.
---
– Marina Bay & Padang – 
---
The fireworks will kick off at The Padang and at the bay fronting Marina Bay Sands. If you're in this area from the start of the parade, you might even catch glimpses of the NDP highlights such as the flag flypast and fighter jets salute.
---
1. Merlion Park @ Marina Bay
---
Image credit: @keefequek via Instagram
If you didn't get a ticket to the party at The Padang this year, Merlion Park is your next best bet for the best views of the CBD fireworks. As you track across Jubilee Bridge, you should already see a crowd forming here from afar. 
It faces the open field directly, from which the main fireworks will be popping, so you'll get unobstructed views of not just the light-ups, but also the Marina Bay skyline.
---
2. Helix Bridge
---
NDP 2022.
Image credit: @tcherley via Instagram
Go for a romantic night stroll along the Helix Bridge with your bae as you wait for the fireworks to light up the sky. Popular amongst couples, this bridge connects Marina Centre to Marina South, which also means that views from the bridge consist of the CBD skyline and a sneak peek of The Padang in the distance.
The bridge itself is also an IG-worthy spot, so feel free to pose away before the grand finale at 8.15pm.
---
3. Bay East Garden
---
Bay East Garden is another hotspot for free views. This 2km track leads all the way to East Coast Park, with lots of great vantage points along the way.
Image credit: @vengeanceviolet via Instagram 
However, the best one by far, is its waterfront promenade – head to somewhere in the middle of the track directly opposite Gardens By The Bay, and you'll get panoramic views of the fireworks above the Singapore Flyer and MBS. 
Moreover, it's open 24 hours, which means you can come early to chope the best spots and chill there after the spectacle. We reckon this spot will be more than crowded on D-day though.
---
4. Marina Barrage
---
Image credit: @fernfernshot via Instagram
Marina Barrage is another famous alternative, especially amongst young families. Besides the picnic ground, which is filled with mats and snacks even on a typical weekend, it features a chill rooftop garden. Here, you can view basically the whole CBD on the horizon. 
For a good spot here, make sure to prep all your munchies and be prepared to camp for a few hours before the show.
---
5. The Lawn @ Marina Bay
---

Image credit: @marinabaysg via Instagram
What better way to view the fireworks than an open field in the heart of CBD? The Lawn @ Marina Bay is usually one of the less crowded spots, making this a relaxing spot for you to get cosy as you wait. 
---
6. Clifford Square
---
Image credit: @keefequek via Instagram
Located near Fullerton Hotel, Clifford Square is an event space with a neat view of MBS and ArtScience Museum, which also means you'll definitely be able to see the fireworks from here.
It won't be as crowded as the other spots since most people who come here to catch the fireworks would probably be sitting in the restaurants nearby. If you're okay with standing, feel free to make this your firework-spotting haunt.
---
– Heartlands –
---
7. Our Tampines Hub
---
Image credit: @dormantlens via Instagram
Easties would heave a sigh of relief knowing that they don't have to travel all the way to town just for a glimpse of the fireworks. In line with the NDP @ Heartlands initiative, there will be a display of community fireworks at 5 locations across the island, including Our Tampines Hub. All tickets will be free.
Community fireworks will be blasted at the same time as the main act in the CBD. There will also be pre-NDP festivities held on 6th August 2023, so expect activities like sports try-outs and live performances.
Possible vantage points: Block 907, Tampines Avenue 4 | Block 856A, Tampines Street 82
Pro tip: Steer clear of Tampines Central Park and head to Tampines Avenue 4 instead for a clearer view of the 'works.
---
8. Toa Payoh Stadium 
---
Image credit: @jonnyzhong via Instagram 
Toa Payoh Stadium is the second extension of the NDP @ Heartlands initiative, so if you stay in the centre of SG or near here, you should be able to see the illumination from the highest floor of your compound.
Pre-NDP festivities will be held on both 5th and 6th August 2023 – also at all the stadiums mentioned hereafter, so you have plenty of places to celebrate at.
Possible vantage points: Along Kallang River | Block 105, Jalan Rajah | Block 242, Kim Keat Link
---
9. Bedok Stadium 
---
Image credit: @iankee via Instagram 
It seems like the East side really is the best side this coming August. Bedok Stadium comes on strong as one of the chosen ones to display fireworks, so those who live in this 'hood can simply head to the stadium to witness the sparkly action.
Possible vantage points: Block 33, Bedok South Avenue 2 | Block 180, Bedok North
---
10. Jurong West Stadium
---
NDP 2020, Jurong Lake Gardens.
Image credit: @eldridge_chang via Instagram
If you're a Westie, you don't have to worry about being left out. There will be community fireworks at Jurong West Stadium too, so those who don't have the time to cruise to the CBD on 9th August can enjoy them here instead. 
Possible vantage points: Block 643 Jurong West Street 61 | Block 977 Jurong West Street 93
---
11. Woodlands Stadium
---
NDP 2020, community fireworks at Sembawang.
Image credit: @sam_captures_ via Instagram
We know how inconvenient it is to sloth all the way to town for a 10-minute show if you live far west. Fortunately, Woodlanders who want to watch the fireworks can rejoice this year as NDP brings the fireworks to you instead. 
If you didn't manage to get a ticket to Woodlands Stadium, you'll be glad to know that the fireworks are basically accessible to all residents in the area as long as you're on high ground.
Possible vantage points: Block 102 Woodlands Street 13 | Block 350 Woodlands Avenue 3
---
Celebrate NDP 2023 with these free fireworks spots
---
Pro photographers, patriotic supporters, or CBD lovers – no matter what group you fall into, one thing is for sure, we all love fireworks. 
If you happen to live in or near the aforementioned heartlands, lady luck's on your side as you'd get to enjoy the view whilst avoiding crowds. For those who still plan on making a trip down to the CBD to catch the main theme, just make sure you head down early so you can set your sights on the best seats in the house.
For more content on new things to do:
---
Cover image adapted from: @keefequek & @iankee via Instagram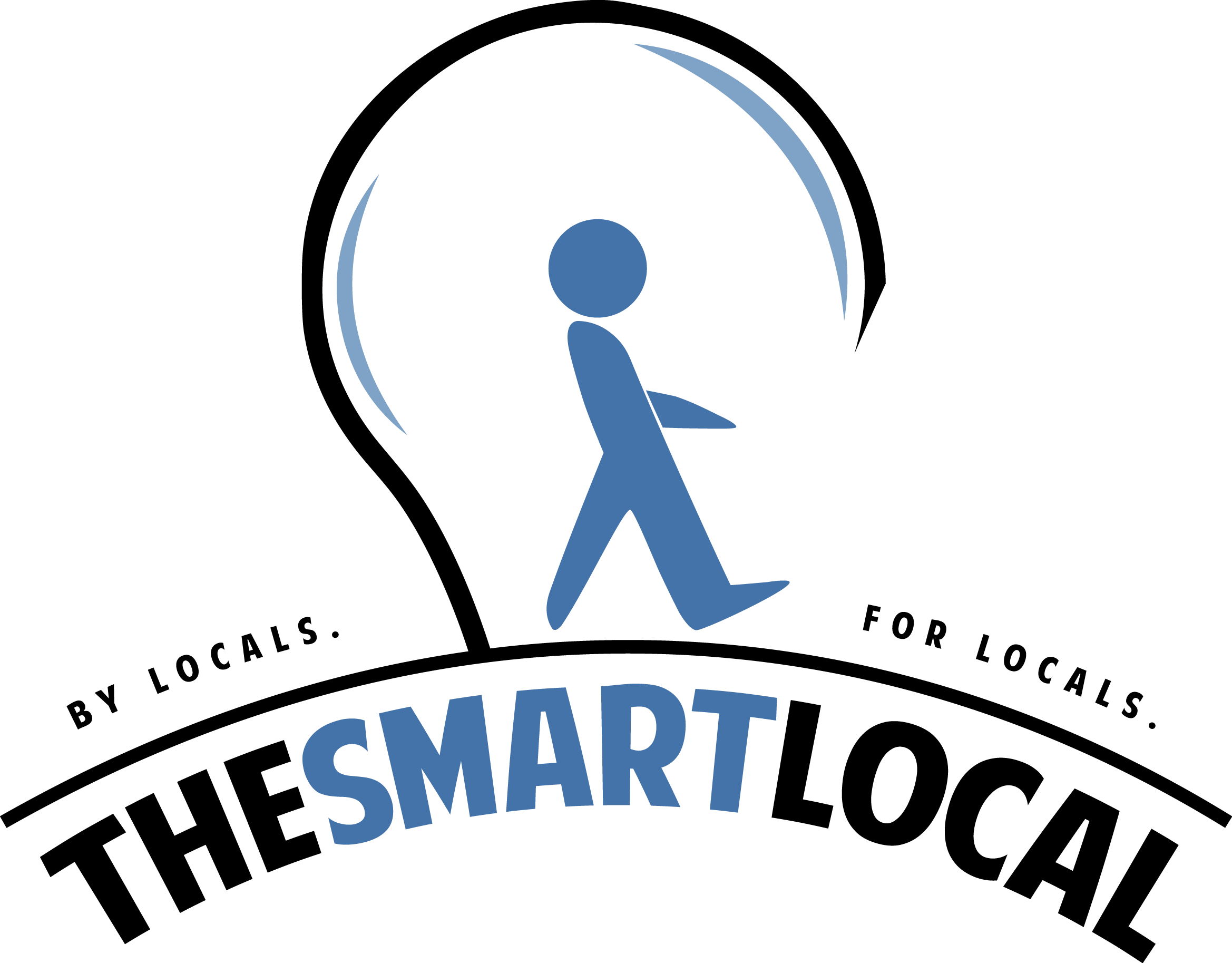 Drop us your email so you won't miss the latest news.