Halloween events in Singapore 2020
---
The month of October always signals one thing to look forward to: Halloween. Whether you go all out with costume parties or simply don mouse ears for an office #wefie, it's the season of celebrating all things spooky.
This year might have been terrifying enough, but that doesn't mean the festivities should end. Besides USS and S.E.A Aquarium, see where else you can still get into the partying spirit with these Halloween events in Singapore 2020. 
Check out other articles on things to do:
---
1. ArtScience On Scream – watch old-school horror movies for free
---
The Cabinet of Dr. Caligari is widely considered as one of the pioneer films of horror cinema
Image credit: Marina Bay Sands 
It seems as though Train To Busan 2: Peninsula was the only "horror" movie released in cinemas this year. And if you were hoping for more to come this month, you'll be sorely disappointed since most films are postponed with no release dates in sight.
But not all hope is lost. ArtScience Museum has curated ArtScience On Screen, a programme screening the 1920 silent horror flick The Cabinet of Dr. Caligari and a series of short films from American filmmaker David Lynch throughout the month until 6th October 2020. Seats are limited, so pre-booking your spots with bae or your horror movie-loving BFF is highly recommended.
Local music producer Fauxe
Image credit: Marina Bay Sands
Even if you don't score a spot to watch any of the films IRL, you can also tune in to ArtScience Late At Home on 15th October 2020, 9PM. Local musician and producer Fauxe will provide an aural experience to channel the themes of The Cabinet of Dr. Caligari, complete with a Q&A session. 
Address: ArtScience Museum, 6 Bayfront Avenue, Singapore 018974
Date: Now till 6th November 2020
Opening hours: 10AM – 7PM, Daily. Last admission at 6PM.
Price: Free
Check out Artscience on Scream.
---
2. ACM After Dark – explore a free virtual museum tour
---

Image credit: Arts Civilisation Museum
Superhero costumes are a staple at Halloween parties. And you and the fam can get suited up to join Asian Civilisations Museum superhero-themed Halloween event online on 31st October 2020.
Featuring a virtual tour throughout the museum's halls and galleries, the free admission event will also guide visitors on the real-life stories of good and bad "characters" in Asia's history. For younger kids, expect an online craft workshop as well. 
Address: Asian Civilisations Museum, 1 Empress Place, Singapore 179555
Date: 31st October 2020
Time: Various timings
Price: Free
Check out ACM After Dark.
---
3. Learn how to make Halloween-themed cookies
---
Image credit: Marks and Spencer
Halloween candy is a must if you're trick-or-treating. Besides shopping for them at places like Marks and Spencer, you can also make them yourself. Organised by the Japan Salonaise Association in Singapore, you'll learn how to make Halloween treats that will look almost too adorable to eat.
Learn how to make cookie lollipops
Image credit: myrecipes.com
Whip up 4 recipes within 3 hours, such as icing cookies in the shape of a pumpkin and a cat, as well as ghost-shaped meringue cookie lollipops. 
Address: Clazz Avenue, 2 Jalan Lokam, Kensington Square, #01-24, Singapore 537846
Date: 24th October 2020
Time: 4PM-7PM
Price: $98/pax
Check out the Halloween cookie workshop.
---
4. Cobwebs and Ciders – blind double dates with fellow "ghouls"
---

Image credit: Peatix
If you're single and ready to mingle, here's an excuse to find a flattering Halloween costume pronto. Dating agency Fabrique Love is throwing a Halloween party, complete with decoration, snacks and ciders, and ice-breaking games.
No worries if you're an introvert. Their group setting of 2 guys and 2 girls will help you avoid awkward silences, and you can request to be matched with other individuals in the same age group too. Who knows – you might just find the Sally to your Jack Skellington and vice versa!
Address: 2 Leng Kee Road, Thye Hong Centre, #04-11, Singapore 159086
Date: 31st October 2020
Time: 8PM-10PM
Price: $52.24/pax
Check out Cobwebs and Ciders.
---
5. Join a glow-in-the-dark slime workshop
---
Image credit: doityourfreakingself.com
Whether you're looking for a workshop as a date idea or to bring the kids to, a glow-in-the-dark craft workshop will make for an afternoon well spent. 
Channel your creativity to make slime and clay magnets in the shape of pumpkins, ghosts and spiders at this Halloween-themed workshop, with all materials provided. You can also take home your creations or gift it to each other as a souvenir.
Address: 2 Leng Kee Road, Thye Hong Centre, #04-11, Singapore 159086
Date: 25th and 31st October 2020
Time: 4-5PM
Price: $45/pax, $80 for 2 pax and $199 for 5 pax
Check out the Glow-In-The-Dark slime workshop.
---
6. Go on a walking tour at Old Changi Hospital
---

The OCH tour is one of the most popular Halloween events in Singapore
Image credit: medhalt.com
No place in Singapore sends chills down your spine quite like Old Changi Hospital. But if you're unfazed by the supernatural, you can test your fear factor by joining an OCH night walk on 17th October 2020. 
You won't actually go inside the notorious landmark though – you'll walk around it instead and visit both the front and back entrances from outside the gates. Slots are extremely limited at just 10 pax and are fully booked out, but you can join their waitlist in case any of the participants ghosts the event.
Date: 17th October 2020
Time: 7PM-8.30PM
Price: Free
Check out the Old Changi Hospital Night Walk.
---
7. Hear ghost stories, solve a murder mystery & have a tarot reading
---
Image adapted from: @practical_magical 
Spend a night filled with spooky activities at Craneum, including a ghost story sharing session with local comedian Shaiful Risan. If gets too scary for you, feel free to explore the other highlights in the event space, such as a murder mystery comprising 7 rounds, and an art jam for kids.
Those astrology-obsessed will undoubtedly be curious about having a tarot card experience with tarot reader Lady Lion. A 10-minute session starts at $18, and is a separate cost from the event ticket, but you'll get a bag that includes divination cards, an interpretative message and tea to take home.
Address: Crane, The Herencia, 46 Kim Yam road, #01-05/06/07, Singapore 239351
Date: 31st October 2020
Time: 7PM-10PM
Price: $35. Tarot card experience is a separate cost starting from $18
Check out the Craneum – A Halloween Experience event.
---
8. Visit horses in a Halloween-themed stable
---
Image credit: Gallop Stable at Pasir Ris
More cute than chill-inducing, Gallop Stable Pasir Ris will undergo a makeover for Halloween with the stables fully decked out in pumpkin and ghost-themed decor. 
Only ponies will be available for little ones to take rides on at $10 per ride, while adults can bond over feeding and petting them for $2 per feeding portion.
Address: Carkpark C, 61 Pasir Ris Green, Singapore 518225
Date: 30th and 31st October 2020
Time: 8PM-10PM
Price: $10/pony ride, $2/feeding session
Check out Horsey Halloween at Gallop Stable Pasir Ris.
---
9. Learn more about the history of Halloween & "speak" to spirits
---
Image credit: Dempsey Hill
Most of us would have only experienced "ghost walks" in polytechnic or university camps, but for the real deal where the focus is less on jump scares and more on connecting with otherworldly spirits, join the Halloween on the Hill at Dempsey event with host Jane, and clairvoyant Dani. 
Clairvoyant Dani will lead the process of sensing and connecting guests to "the other side"
Image credit: janestours.sg
Held at Loewen Road at Dempsey Hill, the tour will start with a walking trail, followed by wine, cheese and snacks as an orientation. Once guests have settled in, Jane and Dani will share more about the history of Halloween, and lead guests into communicating with spirits through equipment like copper rods, pendulums and an electromagnetic field (EMF) detector.
Whether you're a sceptic or firm believer in the supernatural, it sure will be a unique experience to mark the occasion. 
Date: 30th October 2020
Time: 9.30PM – 12.30AM
Price: $100/pax
Check out Halloween on the Hill at Dempsey.
---
Halloween events in Singapore to attend 2020
---
With the 5-pax limit on gatherings still in place, our Halloween celebrations this year won't be at the clubs, bars or office parties like previous years.
But they don't have to be quiet, cosy affairs either – there are plenty of Halloween events in Singapore this 2020 as an alternative. From kid-friendly workshops to free movie screenings you can trick your boo into cuddles with, you can still celebrate the holiday witch-ever way you like it.
Read other Halloween-related articles:
---
Cover image adapted from: Gallop Stable at Pasir Ris, Peatix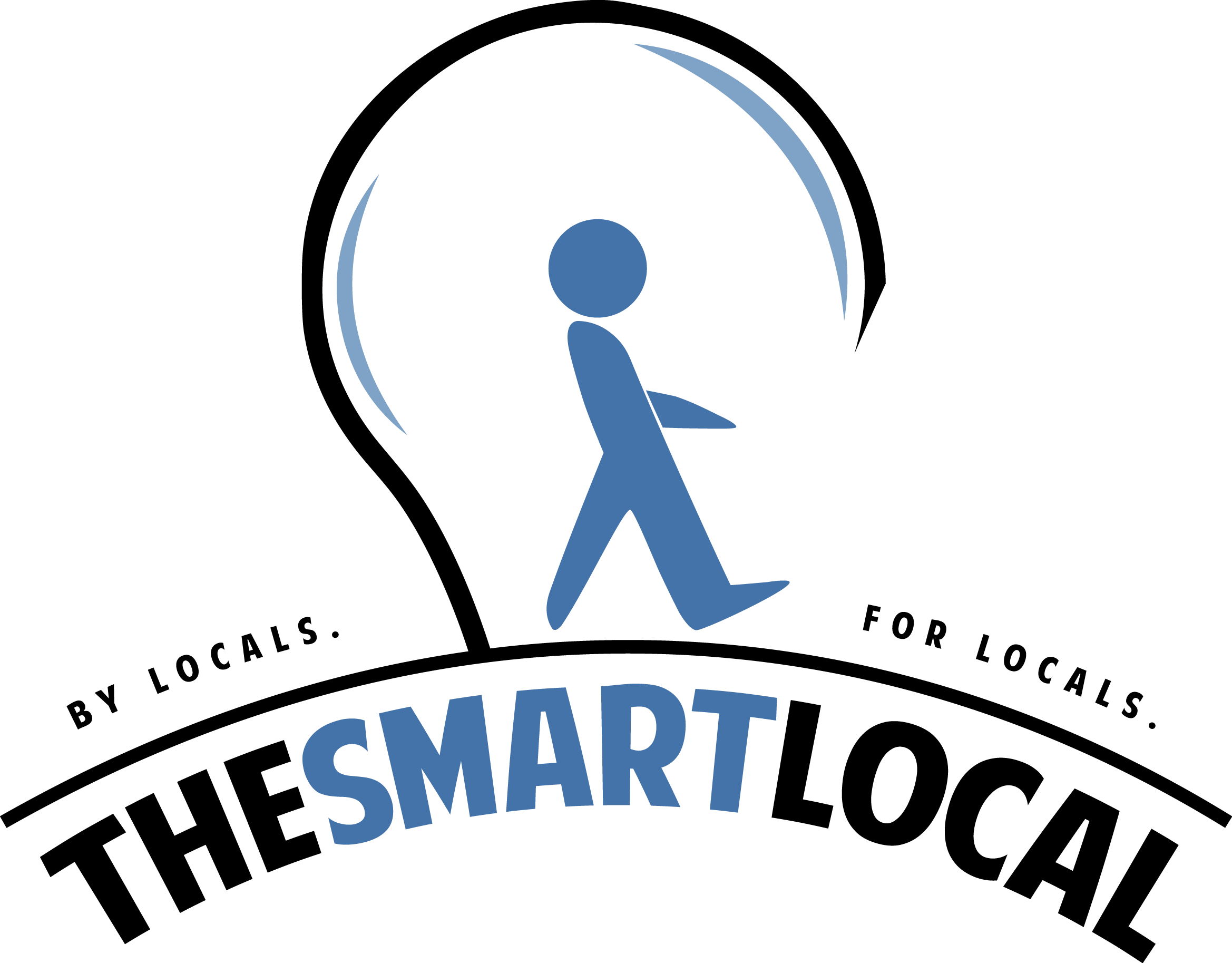 Drop us your email so you won't miss the latest news.