Costumes for rent in Singapore
Image adapted from: @customadecostume, @eddy_rosdi

Even if you're not a cosplayer, we can all agree that it's amusing playing dress up. That's why we have #TSLThemedThursdays, where we dress according to a given theme once a month just for funsies.
But much like wedding gowns, costumes are usually just worn once for events, and subsequently stuffed into a closet, never to be put on again. Which is why it might be a good idea to just rent them for a day or two when you need them, instead of investing in one of your own.
From spooky pieces for Halloween, to more glamourous ones for company D&Ds and themed parties, these costume rental stores in Singapore have all you need to clinch the "Best Dressed" award:
1. Awesome Costumes
Look at how detailed these are
Image credit: @asher_aw
Helmed by a top ex-student of NAFA's Fashion Studies course, Awesome Costumes has dressed many stage performers and even actors for TVCs. So instead of mass-produced, flimsy Taobao togs, you can be sure that whatever you find here will be meticulously designed and well-made, right down to the tiniest stitches.
Belle, the White Rabbit, and Anna from Frozen
Image adapted from: Awesome Costumes, Awesome Costumes, Awesome Costumes
A good variety of themes are available, including Futuristic, Historical, and Movies & TV. We're particularly in love with the Storybook & Fantasy section, which has fairytale-worthy ensembles that'll make both males and females look like they've stepped straight out of a storybook.
POTC-inspired costumes
Image credit: Awesome Costumes
If you can't find what you're looking for, contact them for customisation and they'll see what they can whip up for you with their skilled hands.
Rates: From $40
Address: 3 Pemimpin Drive, #03-04E, Singapore 576147
Telephone: 8892 7553
Website
2. Customade Costume & Merchandise
Image credit: @customadecostume
Customade Costume & Merchandise is a family business that's been running for the past 20 years. They've got almost every sort of costume imaginable – from fairytale princess dresses, Street Fighter getups, and even superhero suits, complete with effortless 6 packs.
Go back in time with pieces following styles from different eras, from puffy Victorian and Medieval gowns to sparkly Retro flapper dresses.
Image credit: @customadecostume
There are also full suits of cartoon favourites like Barney the dino, Kitty Softpaws from Shrek, and Hello Kitty. But if being an animal is too mainstream for you, they also have quirky food-related mascot suits like burgers, tutu kueh, and this cheeky ketupat and satay one.
Rates: From $45/day
Address: 3 Kelantan Lane, #01-01, Singapore 208625
Opening hours: Mon-Fri: 11AM-8PM | Sat: 10AM-5PM (Closed on Sundays)
Telephone: 6333 9440 / 9299 9064
Website
3. Pan-In-The-Box
Image credit: Pan-In-The-Box
Otakus will find a treasure trove of anime-related cosplay products at Pan-In-The-Box – such as Pokemon merch, Cardcaptor Sakura's Sealing Wand, and clothes to emulate your favourite characters from Naruto.
Image credit: @panintheboxsg
But beyond that, they still cater well to a more mainstream audience. This is the place to be if you're in need of accessories like glittery masquerade masks, Hogwarts uniform patches, and World of Warcraft swords.
They've got shelves full of character masks, costumes, and hats
Image credit: @panintheboxsg
Glow-in-the-dark face paint, fake blood, and party supplies like confetti poppers and funky candles are also aplenty. And if you've always dreamed of being an elf or witch for a day, they do have prosthetic ears and noses up for sale.
House decorations for Halloween ft. No Face from Spirited Away
Image credit: Pan-In-The-Box
Rates: From $50
Address: 6 Eu Tong Sen Street, #02-51 The Central Shopping Mall, Singapore 059817
Opening hours: Sun-Tue: 11.30AM-8PM | Wed-Thu: 11.30AM-8.30PM | Fri-Sat: 11.30AM-9PM
Telephone: 6221 3293
Website
4. Global Costume Pte Ltd
Image credit: Global Costume
Those looking to stick to their Singaporean roots will delight in the handful of nostalgic localised sets at Global Costume – such as ah mah PJs and samsui headscarves and aprons.
Image credit: Global Costume
But of course, like its name suggests, the store has costumes from all cultures. There's a Romance of the Three Kingdoms set, and the usual Western getups of pirates and Greek gods. There's even set for 4 that looks like the stage attire of American rock band KISS.
Image credit: Global Costume Pte Ltd
You'll also find a plethora of chilling props to decorate your home with, should you want to host a Halloween party in your own abode. These wonderfully gruesome items will turn any room into a space befitting of a horror movie – think dismembered limbs, two-headed demon babies, and bloody-looking carcasses.
Image credit: Global Costume
Rates: From $50
Address: 114 Lavender Street, #01-55/56 CT Hub 2, Singapore 338729
Opening hours: Mon-Sat: 11AM-7PM (Closed on Sundays)
Telephone: 6392 2792 / 9733 9492
Website
5. Costumes & Mascots
Image credit: Costumes & Mascots
Located along a stretch of old shophouses at Bugis is hole-in-the-wall Costumes & Mascots. Though their shop space is modest, they've got a decent range with emphasis on well-loved characters like Strawberry Shortcake, Pink Panther, and Elmo from Sesame Street.
The lady boss is friendly and welcoming, so feel free to try on the costumes and snap some pics while you're at it.
Rates: contact for a quotation
Address: 806 North Bridge Road, Singapore 198774
Opening hours: Mon-Fri: 11AM-7PM | Sat: 11AM-4PM (Closed on Sundays)
Telephone: 6299 0882
Website
6. Costume City
Image credit: @mycostumecity
Costume City is a good place to hit up for those dressing up as a group – especially a superhero squad – because they've got an uber broad range of over 10,000 costumes. There's bound to be something for everyone.
Image credit: @mycostumecity
They've also got a sizeable collection of ghoulish face masks that are sure to terrify the living daylights out of your friends.
Image credit: Costume City
Make sure you book an appointment if you're keen on heading down, so a 30-minute costume selection and fitting session can be set aside for you.
Rates: From $40
Address: Block 203 Henderson Road, #09-03 Henderson Industrial Park, Singapore 159546
Opening hours: Mon-Fri: 12.30PM-6PM | Satu: 1PM-4PM (Closed on Sundays)
Telephone: 6270 1722
Website
7. Moephosis Concepts
Image credit: @eddy_rosdi
Moe of Moephosis Concepts has a strong background in performing arts, having been trained in singing, acting, and dancing. But the self-taught designer's costumes are the ones well under the spotlight, with him having dressed performers from Singapore Lyric Opera, Pangdemonium, and even beauty queens in pageants like Miss Universe Singapore.
Costume made for Miss Universe in 2017
Image credit: @moephosisconcepts
His elaborate garments have been nominated for and won a handful of awards, so you know you're in good hands. To rent a costume here, you'll first have to book an appointment and reserve a costume of choice, before heading down for a fitting in-store. As with many other costume stores, all the key themes like Period, Horror, and Characters are covered.
Image adapted from: Moephosis, Moephosis, Moephosis
Fret not if you're not skilled with a makeup brush; They also have hair and makeup artists for hire so you can leave the tough paintwork to the pros.
Rates: From $50
Address: 15 Shaw Road, #08-02 Teo Industrial Building, Singapore 367953
Opening hours: Mon-Sat: 11AM-7PM (Closed on Sundays)
Telephone: 6345 8731
Website
8. Costumes 'N' Parties
Image credit: @costumesnparties
Claiming to have the largest selection of costumes & accessories in Southeast Asia, Costumes 'N' Parties has a presence in both Kuala Lumpur and Singapore, with their own label of costumes, wigs, hats, and even Steampunk items. Good news for busy bees who can't find the time to shop around at physical stores, because they allow customers to book costumes online, with delivery included.
Just some of the many categories available
Image credit: Costumes 'N' Parties
Their website is comprehensive, with the multitude of costumes sectioned off into neat categories – from Roaring 20s to Back to School and Star Wars & Star Trek. Oh, and they also have a Sexy Costumes section for those ladies who'd rather take the seductive route instead of looking like a monster during Halloween 😉
Professional temporary coloured hairspray
Image credit: @costumesnparties
Props to them for their wide range of, well, props. Superhero shields, feathery angel wings, and magical staffs – they've got it all.
Donald Trump vs Annabelle – not sure which one is scarier
Image credit: Costumes 'N' Parties, Costumes 'N' Parties
Rates: From $45
Address: Costumes 'N' Parties Pte Ltd, Havelock II, #02-16/17/18, No.2 Havelock Road, Singapore 059763
Opening hours: Sun: 11AM-8PM | Sat: 11AM-6PM (Closed on Sundays)
Telephone: 62248742
Website
9. Miiostore Costumes
Image credit: @damon.says
The selection at Miiostore Costumes may be relatively modest compared to that of other stores, but what's great is that everything comes at super wallet-friendly prices, starting from just $15.
Image credit: @apble_q
Save yourself the trouble of coordinating outfits with your posse and opt for their convenient 10pax package deals. It's a surefire way of making sure everyone is on point with the theme, with minimal effort spent. Some themes available include Mario Friends, Harry Potter, and Superheroes, with their most popular being the Uniform series.
Image credit: @clarencerence
While Miiostore Costumes operates online only, they offer a costumes-on-the-move service at $50 – inclusive of same-day delivery and pickup in the comfort of your home or office for those who are adamant on trying before renting.
Rates: From $15
Costume rental shops in Singapore
Image credit: @jonnmelon
When you have the right costume, you can be anyone, or anything, you'd like to be. It's as easy as draping on a cloak and eerie mask, but you can also take it up a notch with liquid latex, artificial gore, and prosthetics.
Take your time to sift through the gems at these costume stores – you're sure to find the perfect outfit for any themed event when there are racks upon racks for your choosing.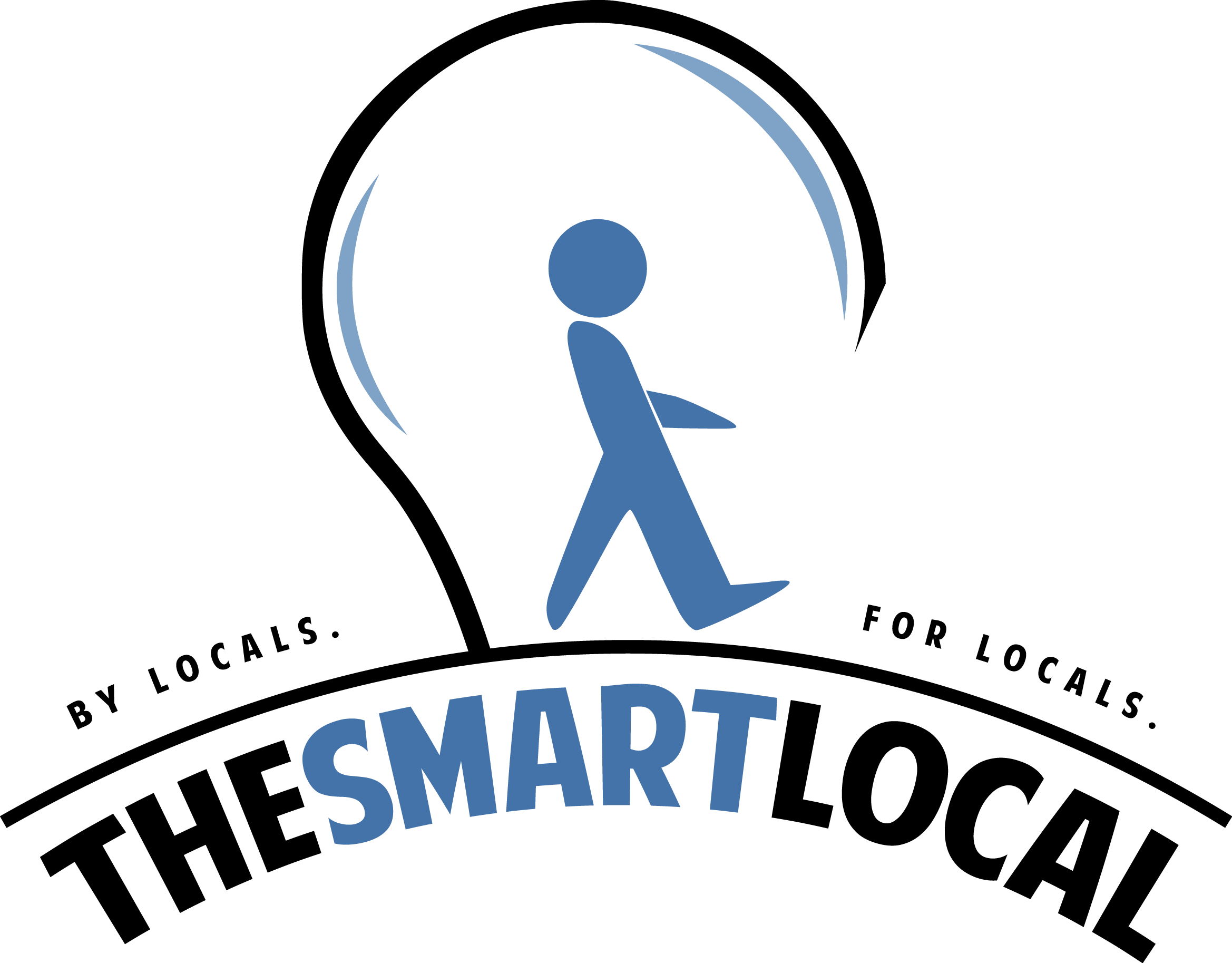 Drop us your email so you won't miss the latest news.