Things To Do In Tōhoku, Japan
You can cross Tokyo's famous Shibuya Crossing multiple times, take your fill of IG-worthy shots under the iconic Torii gates of Kyoto, or make like royalty at the Osaka Castle. But you haven't unearthed the true beauty of Japan until you've combed through the cluster of islands locals have pegged as a hidden gem: the Tōhoku region.
Located in the North-East of Japan, the Tōhoku region consists of six prefectures in the north of Japan's largest island, Honshu. It's known for its natural beauty, hot springs and high quality produce such as rice and apples.
From stuffing our faces with soba to rail biking on a decommissioned railway line, we go off the beaten track to bring you 13 unique experiences around Tōhoku we guarantee you won't find anywhere else in Japan.
The Japan National Tourism Organisation (JNTO) has partnered up with Japanese airline ANA to bring you the best deals for your autumn to early spring getaway in Tohoku.
Book your tickets to Tohoku here!
1. Visit the real-life inspiration for Spirited Away at Ginzan Onsen, Yamagata
Image credit: japan-guide.com
There's a common misconception that Jiufen in Taiwan was a major inspiration for the fantasy film, Spirited Away, but in reality, it was the Notoya Ryokan in Ginzan Onsen. Anyone who's followed Chihiro's journey would recognise the main bridge leading to the ryokan's entrance as the one that links the real world to the spirit world.
Beyond the film references, Ginzan Onsen in Yamagata Prefecture holds the title of being one of Japan's prettiest towns, and it's also home to some of the best onsens in the country. You'll feel transported in time, too, as the town's architecture and ryokans hark back to 1920s Japan.
I also found the best fried tofu I've ever had
Don't leave Ginzan Onsen without having tried their street food such as curry bread and soba soft serve. I personally recommend the Ginzan Onsen Tofu.
It's said that the recipe for this famous tofu at Ginzan Onsen Tofu has been passed down since the town was first established. Not only is it freshly made every day, it's also located right next to the free foot baths!
How to get there:
Nearest station to Ginzan Onsen is the JR Oishida Station.
There are buses departing from Oishida Station to Ginzan Onsen every 60 – 90 minutes. The bus ride takes about 40 minutes.
2. Stake your claim to fame in a Soba-eating challenge in Morioka
If you ever find yourself passing through the Iwate Prefecture, make a stop in their capital city, Morioka – the home of Wanko Soba (wooden bowl soba), Reimen and Jajamen.
Hatsukoma Honten is the place to go for an authentic taste of Iwate's speciality – Wanko Soba – and to uncover your stomach's fullest potential. This all-you-can-eat soba challenge might first seem like gluttony, but is actually the physical manifestation of Japanese hospitality. You'll find more info here.
For this challenge, we were told that on average women usually eat around 60 bowls and men around 80 bowls. This had me raring to go, and my goal was to eat at least 100 bowls of soba noodles. Impossible? Not exactly. Each bowl contains just a mouthful of soba so you can easily down over 30 bowls without so much as flinching.
Fun fact: The current record is 559 bowls. Also, there's a woman who ate 399 bowls in 10 mins. 
With a little bit of planning and a lot of chewing, I emerged a proud mama of 101 bowls of soba noodles in my food baby belly, along with a wooden medal as proof of my achievement (you'll only be awarded this if you eat more than 100 bowls). Perhaps, I do have the slightest gift of being a closet competitive eater after all.
Hatsukoma Honten
Price: 2,400 Yen (~S$29)
Address: 10-21 Hachimancho, Morioka City, Iwate Prefecture
Opening Hours: 11AM-3PM, 5PM-8PM (evening reservations required)
Website
How to get there:
From JR Morioka Station, transfer to a bus for about 20 minutes to Morioka Bus Centre then walk for 10 minutes.
3. Treat yourself to a private Maiko performance + lunch + photo taking for only 4,500 Yen (~S$55) at Somaro Maiko Teahouse, Yamagata
Going Maiko or Geisha-spotting is one activity you'll find on almost every Japan bucket list. And while most try their luck at Kyoto's Gion district, you might catch more than just a fleeting glimpse of a Maiko over in the port city of Sakata City in Yamagata Prefecture.
But at Somaro Maiko Teahouse, not only did I get to see one without any hassle, I got to see them perform up close, all while having a beautiful kaiseki  bento lunch for just 4,500 Yen (~S$55).
Guests are seated about a metre away from them during their performance. Up close, you're able to see how elaborate their makeup, hair and outfits are, all matched with a gracefulness in movement.
Fun fact: This historic compound was first built in 1603 and restored in 2000 to its original splendour. 
Somaro Maiko Tea House
Price: Private lunch performance, 4500 Yen (~S$55). Reservation is required.
Maiko performance, 1,000 Yen (~S$12). Reservation is recommended.
Address: 1-2-20 Hiyoshicho, Sakata 998-0037, Yamagata Prefecture
Opening Hours: 10AM-5PM (last entry is at 4:30PM). Closed on Wednesdays.
Website
How to get there:
Closest station to Somaro Maiko Tea House is the JR Sakata Station. It takes about 20 minutes to walk to the tea house from the station. 
4. Ride the Odate-Kosaka rail bike on a decommissioned railway track across Nagaki River, Akita
When people look to add the element of "nature" in their travel itineraries, it's usually in the form of a walk or a hike. Not often do you get the option of rail biking on the tracks of a decommissioned railway line.
The mountainous city of Ōdate in the Akita Prefecture sets the perfect scenic backdrop for rail biking, and it's a 4km journey along the old Kosaka railroad.
Choose between 2-person, 4-person and 3-person pedal bicycles or even an electric-motor assisted one if you aren't that willing to break a sweat.
Riding a rail bike feels like a lot like spin class, only the breathtaking views of the Nagaki river and the surrounding foliage aren't VR – they're real.
You get to control your speed, too, so you don't have to worry about missing any photo/IG story opportunities.
Odate-Kosaka Rail Bike
Price:
2-person railbike, 2,500 Yen (~S$30)
4-person railbike, 3,500 Yen (~S$43)
Cart, 1,200 Yen (~S$15) per person
Address: 30-2 Aza Ōtakai Yukisawa Ōdate City, Akita Prefecture (In front of Seifuso Onsen)
Opening Hours: 9AM-4PM, closed on Tuesdays and Wednesdays
Website
How to get there:
From JR Odate Station, take the Kosaka-Odate bus line bound for Kosaka Bus Park to Seifuso Onsen (about 20 minutes). From the onsen, it is about 2 minutes' walk to Odate-Kosaka Rail Bike.
5. Visit the Tsuruoka City Kamo Aquarium, Yamagata for Jellyfish Ramen and Jellyfish Ice Cream
Jellyfish. There's something hypnotic about the way these iridescent beauties move around their tanks. If you're mildly obsessed with marine life or jellyfish, you'll need to hit up Kamo Aquarium in Yunohama, Yamagata Prefecture.
Their "Kuranetarium" – a coined word that combines "kurage" (jellyfish in Japanese) and planetarium – holds more than 35 species of jellyfish. That's the largest collection in the world!
And the aquarium's star exhibit, the Dream Theatre, drives home the point. It's a pitch black theatre featuring a towering five-metres-high jellyfish display filled with 3,000 – 4,000 Moon Jellyfish.
Staring into this bright blue orb filled with bobbing, circling jellyfish felt like the visual version of ASMR. 
The aquarium also breeds jellyfish, and you can see these baby jellyfish at the 1-day old, 5-day old and 10-day old stage. And like our S.E.A. Aquarium, Kamo Aquarium also has an in-house restaurant dishing out more things jellyfish like jellyfish ramen and ice cream.
Be sure to try their jellyfish ice cream for 350 Yen (~S$4)
Kamo Aquarium
Price:
Adults, 1,000 Yen (~S$12.30)
Children aged 6-15, 500 Yen (~S$6.20)
Free admission for toddlers and infants under 5 years old
Address: 997-1206 Yamagata Prefecture, Tsuruoka City Imaizumi Okubo 657-1
Opening Hours: 9AM-5PM, Daily
Website
How to get there:
From JR Tsuruoka Station, take the Shonai Kotsu Local Bus bound for Yunohama Onsen and alight at Kamo Suizokukan (Kamo Aquarium) bus stop. The bus ride takes about 30 minutes.
6. Climb 1,015 steps up one of Yamagata Prefecture's holy mountains to the scenic Yamadera Risshakuji Temple
If someone like me who hates stair climbing managed to make it to the top, I trust you'll have a much easier time.
Visiting the Yamadera Risshakuji Temple in the Yamagata prefecture is akin to seeking out the Vatican City in Rome – it's just that iconic. And before you can even step foot inside, 1,015 steps stand between you and one of Japan's most beautiful temples.
The climb is said to be a "meditative" experience, but don't beat yourself up if you find yourself too busy catching your breath to achieve any kind of spiritual elevation. But, let me just say that the view at the top is well worth every drop of sweat, so don't let the 1,015 steps up deter you.
Interestingly, I did feel that my ascent up this Tendai Buddhist temple had a meditative quality to it. After a while, the motion of my legs became clockwork, and my mind was more taken by all the sculptures, stone lanterns, and the beauty of the cedar trees towering above.
On the way up, you'll spot a massive rock that has dozens of coins almost embedded into its surface. It is supposedly shaped like Amida Buddha, and legend says if you manage to find the Buddha's face, you'll be very lucky. None of us managed to do so, though maybe you'll have better luck!
Yamadera Temple
Price: 300 Yen (~S$3.69)
Address: 999-3301 Yamagata-ken, Yamagata-shi, Yamadera, 4456-1
Opening Hours: 8AM-5PM, Daily
Website

How to get there:
You can reach the base of Yamadera Temple in about 7 minutes by walking from JR Yamadera Station. 
7. DIY your own sashimi bowl at the Furukawa Fish Market in Aomori
Calling all sashimi lovers – if your last meal ever would be a chirashi don, then the Furukawa Fish Market in Aomori will be your idea of heaven. The only don you need to know in this market is the "Nokke-don". Translating loosely to "a bowl of rice with toppings", you get to customise your dream bowl filled only with the types of sashimi and toppings you like.
Plus, Aomori  has the reputation of being home to Japan's freshest fish. So it really is as fresh as it gets. You can also expect the sashimi here to bear a richer taste thanks to the colder waters of the Northern prefecture.
Much like coupons at a carnival, you simply purchase tickets which are then used to exchange for the items you want in your nokke-don instead of fumbling with cash at every stall. For example, a scallop will require two tickets, while salmon will require one.
I personally prefer Furukawa Fish Market over Tokyo's Tsukiji Fish Market because it's hardly packed with tourists; I found mostly locals here.
Furukawa Fish Market
Price: 5 tickets for 650 Yen, or 10 tickets for 1300 Yen
Address: 1 Chome-11-16 Furukawa, Aomori, Aomori Prefecture 030-0862
Opening Hours: 7AM-4PM, Daily. Closed on Tuesdays.
Website 
How to get there
Nearest station to Furukawa Fish Market is the JR Aomori Station. It is about 5 minutes' walk from the station to Furukawa Fish Market. 
8. Walk on floorboards dating back to 1609 and see the famous golden Fusuma painted sliding doors in Zuiganji Temple, Miyagi
It's easy to see why Zuiganji in Matsushima (Miyagi Prefecture) was given the title of 'National Treasure' and why people from all over the world flock to pay their respects at this age-old Zen Buddhist Temple.
The many "prayer" caves that surround the temple and the Hondo (main building) are a sight to behold and recalls the serene monastic life.
Image credit: zuiganji.or.jp
Not to be missed are the many Fusuma – gilded and beautifully lacquered sliding doors – glistening in each of the temple rooms that tell of the handiwork of artisans back in the day.
The temple also has nightingale alarm floors and watchtowers – features normally only seen in castles because it was built at the end of a long period of civil war.
Zuiganji Temple
Price: Adults, 700 Yen; Children, 400 Yen
Address: Chōnai-91 Matsushima, Matsushima-machi, Miyagi-gun, Miyagi-ken 981-0213
Opening Hours: 8AM-5PM, Daily (Last admission at 4:30PM)
Website
How to get there:
From JR Sendai Station, take the JR Senseki Line to JR Matsushimakaigan Station (40 minutes). It is about 10 minutes' walk to Zuiganji Temple from the station.
9. Make your own miniature Tanabata Lantern to make your seven wishes come true at the Sendai Tanabata Museum, Miyagi
Also in the prefecture of Miyagi, is the Sendai Tanabata Museum. To fully appreciate the beauty within this small museum, one must first know about Tanabata – a traditional summertime festival celebrated country-wide.
According to ancient legend, wishes come true during Tanabata, which occurs on the seventh day of the seventh lunar month. So people celebrate this day by writing wishes and tying it to a branch of a bamboo tree. The order in which you place the decorations is up to you; you place the wish that is most important to you at the tip of the bamboo stalk, where the leaves are.
The Tanabata Museum houses many of the intricate Tanabata decorations used in the city's main festival over the years and gives visitors the opportunity to partake in a hands-on class where you can make your very own mini lantern for keeps.
We used washi paper to make our mini tanabata lanterns
I thoroughly enjoyed this tanabata-making experience; it's probably also one of the best holiday souvenirs I've brought home because it has a personal meaning and goes beyond being a pretty trinket.
Sendai Tanabata Museum
Price: 800 Yen (~S$9.85). Reservations required.
Address: 984-0001 Miyagi Prefecture, Sendai City, Wakabayashi Ward, Tsurushiromachi 6-65
Opening Hours: 10AM-6PM, Daily
Website
How to get there:
It is about 30 minutes by bus from JR Sendai Station to Sendai Tanabata Museum.
10. Go apple picking in the birthplace of the famous Fuji apple at Hirosaki Apple Park, Aomori
The Fuji apple wasn't named after Mount Fuji. Rather, it's named after the place where it was created – Fujisaki, Aomori in Tōhoku. And Aomori is known to be the best apple growing region in Japan.
So, of course, my inner kiasu Singaporean was chuffed to have my first apple-picking experience at the best-known place to grow apples.
We picked our apples at Hirosaki Apple Park, home to 1,300 apple trees and 65 apple varieties. It's pretty much an apple wonderland; here you can find tons of apple-related products, and the cafe even has apple curry and apple soft serve ice cream.
Hirosaki Apple Park
Price: No admission fee, only a charge of 200 Yen (~S$2.46) per kg of apples picked
Address: 125 Terasawa, Shimizutomita, Hirosaki-shi, Aomori 036-8262
Opening Hours: 9AM-5PM (Picking season is only available from August to Mid-November)
Website 
How to get there:
From JR Hirosaki Station,, take the Konan Bus towards Tokiwazaka Entrance Bus Stop (20 minutes).
It is about 7 minutes' walk to Hirosaki Apple Park.
11. Spot larger-than-life rice paddy art from the moving train on the Akita Nairiku Jukan Railway
This is what happens when you make nature your canvas, Mother Nature will be proud. 
Tanbo Art a.k.a rice paddy art is a tradition that dates back more than 25 years and honours the Inakadate village's history and culture. Today, the tradition still lives on. While the locals like to head to a tower to appreciate the art exhibition, we chose to take it all in from the carriage of a train on the Akita Nairiku Jukan Tetsudo Rail.
I was left in absolute awe at the amount of attention to detail, effort and time taken to create art on this scale. It's even more amazing to know that no chemical agents, like paint or dye, are used on the rice field at all. The colours are entirely natural using different coloured rice.
The train runs between Kakunodate and Takanosu. For reference, we boarded at Takanosu Station and ended our ride at Kamihinoki-nai Station.
Akita Nairiku Jukan Tetsudo Rail
Price: 170 Yen (~S$2) for each stop along the line. Or 1,000 Yen (~S$12) for a day trip ticket.
Address: Takanosu Station | Furuseki Tsuzureko, Kitaakita, Akita Prefecture 018-3301
Website
How to get there:
From Akita Station, take the JR Ou Line towards Hirosaki for Takanosu Station (1 hour 20 minutes). Transfer to the Akita Nairiku Jukan Tetsudo Rail.
12. Experience Japan's most colourful and visually impressive summer festival, the Nebuta Matsuri, Aomori
The Nebuta Matsuri, the largest summer festival in Aomori City, is an explosion of colourful lanterns, taiko drum beats, dancing and musical performances. It's definitely one for the books. If you're someone who enjoys Japanese culture, you cannot miss it.
Massive lantern floats are ornately designed and splashed with vivid colours and modelled after historical and mythological Japanese characters. And though the origins of the festival remain unclear, it's believed to be a cleansing ritual and prayer for good health to drive away evil spirits.
If you're looking for an immersive and authentic experience without having to brave the festival crowds, then head over to The Show Restaurant Michinoku Matsuriya in Hoshino Resorts Aomoriya. On top of a stellar Japanese dinner, their show features the festival's music and dance highlights and shows you how the floats are moved around during the festival.
You'll also be given the chance to don the colourful festival hat and join in the dance at the Nebuta performance. 
The Show Restaurant Michinoku Matsuriya 
Price: This restaurant is only available for guests who stay at Aomoriya.
Prices start from 18,000 Yen per person (one room accommodates two people on a share basis, with two complimentary meals)
Address: Hoshino Resorts Aomoriya | 56 Furumagiyama, Misawa, Aomori Prefecture 033-8688, Japan
Opening Hours: Sat-Sun, 6.30PM-8.25PM
Website 
How to get there:
Nearest station to Hoshino Resorts Aomoriya is Misawa Station. From JR Hachinohe Station, transfer to the Aoimori Railway bound for Aomori to Misawa Station. It is about 10 minutes' walk to Hoshino Resorts Aomoriya.
If you won't be staying at the Aomoriya Hotel, you can also experience the festival at Tsugaruhan Neputa Mura, another tourist spot where you'll be able to soak up the ambience of the Nebuta Matsuri. Although there won't be a performance like in Aomoriya, the floats here are the same size as the ones used in the festival.
You can also try your hands at playing Taiko drums alongside the Neputa musicians if you dare
By the way, 'Nebuta' and 'Neputa' both have the same origins, but they seem to be separated by the different dialect in the different area. 'Nebuta' is used in Aomori City and 'Neputa' is used in Hirosaki City.
Tsugaruhan Neputa Mura
Price: 550 Yen (~S$6)
Address: 61 Kamenokomachi, Hirosaki 036-8332, Aomori Prefecture
Opening Hours: Apr-Nov, 9AM-5PM; Dec-Mar, 9AM-4PM
Website
How to get there:
From JR Sendai Station, take the JR Tohoku Shinkansen to Shin-Aomori Station, transfer to JR Ou Line for Hirosaki. Take the Dotemachi Loop Bus to Bunka Centre-mae bus stop. It is a 5 minute walk to Tsugaruhan Neputa Mura.
13. Try the freshest sake from Asabiraki Sake Brewery, Iwate that won the gold place 21 times
If you love sake, you owe it to yourself to try some made in Tohoku. Good sake is all about the rice and water, and the water in Tohoku allows for high quality rice to grow.
The way breweries polish the rice during the sake making process is crucial, too – and every brewery has their own method, much like a secret recipe.
So being kiasu Singaporeans, of course we're gunning for the best. And Asabiraki Sake Brewery was our choice because it has won the Gold Medal 21 times from the Annual Japan Sake Awards since 1991!
In winter, you'll be able to see the workers in action during the brewery's sake making process – rooms that range from large to small display different stages of the process. But if you visit during other seasons, you can still take a tour around the factory and check out the rooms sans the workers, before going for the free sake tasting.
Fun fact: Unlike wine, sake is best when it's fresh. Old sake will just taste sour. 
Asabiraki Sake Brewery
Price: Free (tour and tasting). Big groups have to make reservations.
Address: 10-34 Daijiji-Cho Morioka-shi, Iwate Prefecture
Opening Hours: 9AM – 4PM
Website 
How to get there:
From JR Morioka Station, take the Iwate Public Bus and alight at Matsuo bus stop. It is a 3 minute walk to Asabiraki Sake Brewery.
Uncover Tōhoku, Japan's Hidden Gem In The Northeast Region
My experience in Tōhoku has been nothing short of memorable. It allowed me to see a side of Japan I've never seen before because they're unique to this region.
The entire Tōhoku region is a perfect choice for those who've already been to Tokyo, Kyoto and Osaka, and would like to explore a new part of Japan. For me, it reminded me of why I love Japan and her culture and why I will always make my way back there for more.
Don't miss out on these local delicacies when you're in Tōhoku!
The campaign '7 Wonders of Tohoku' by JNTO runs till end of Feb 2019, so come and experience the best of Tohoku in autumn, winter and early spring.
---
This post was brought to you by Japan National Tourism Organization. Photography by Pepita Hope Wauran.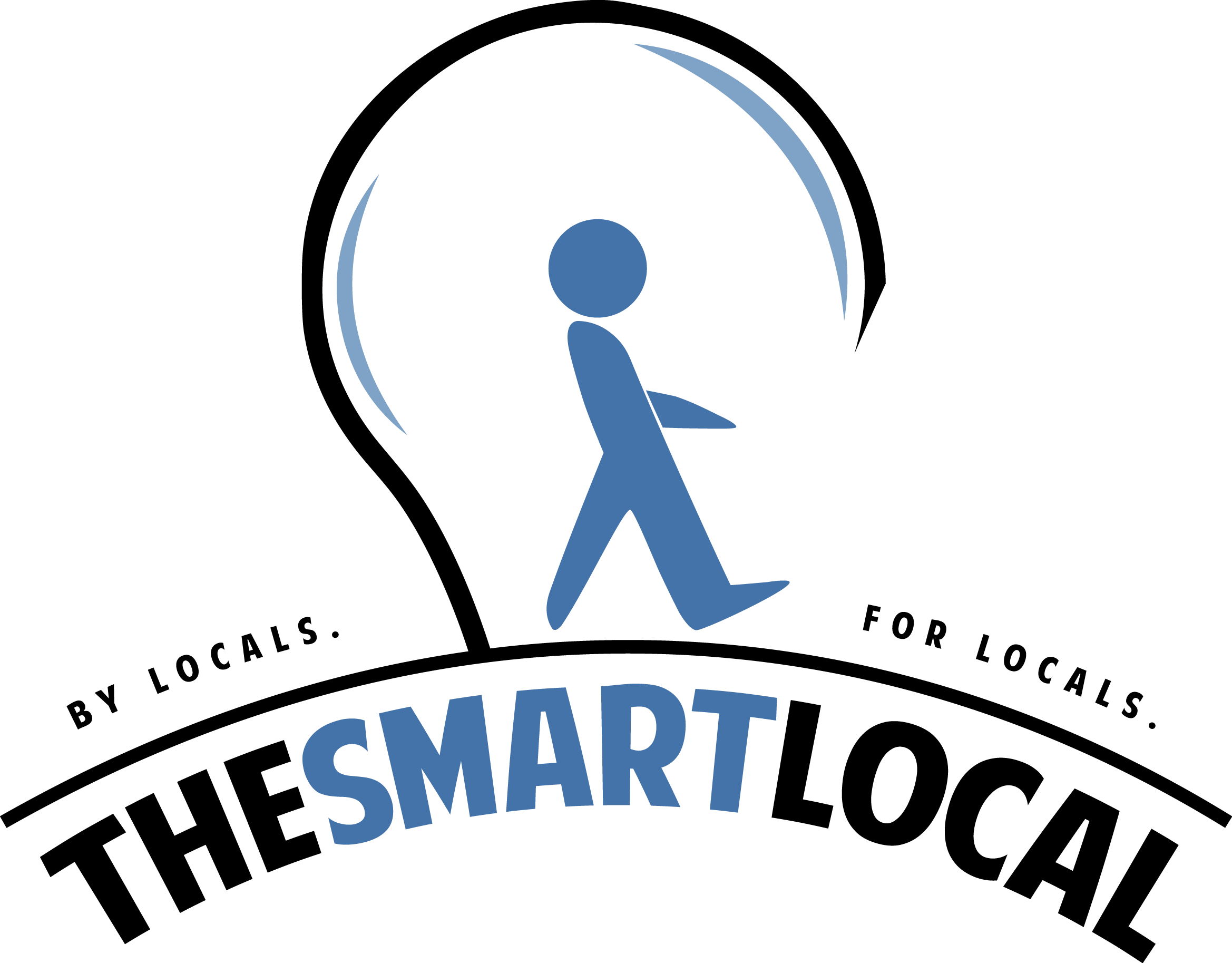 Drop us your email so you won't miss the latest news.