About g.Spa
g.Spa is a mega-spa that's open 24/7, making it the ultimate place to relax no matter who you are. Regardless of how busy you are, when you're free to visit, they're open. This is also a unisex spa and they have a very clean and family-friendly image.
Here are 10 things I learned about g.Spa during my experience.
1. Giant Water Rooms
I don't think they're actually called the water rooms, but that's essentially what these are. The body scrub was done in an individual room with a bed in this room, and you can shower outside. These rooms are gender specific, and you can access them through the specific gender locker rooms.
The ladies' had a hot tub and a steam room, which is the perfect way to detox and renew your skin. They have showers right behind the hot tub and a dresser at the side together with a ready stock of fresh towels.
I also thought the light-studded Hollywood-style dresser (in the background of the photo above) was super cute.
The men's area has a cold pool in addition to the hot pool, but the women's room only lacks that because ladies have expressed disinterest in a cold pool. And I must say they have a point – I don't understand why anyone would want to soak in ice, but apparently men do.
2. Unlimited food round the clock
Need I say more? To me, this was one of the most attractive things about the spa. Did we mention they have in-house chefs and a decent sized kitchen?
The eating area is beside the relaxation area, and it's pretty big. Other than the bar-style seating shown in the above photo, there are also individual tables for smaller groups. The eating area is also decorated with plants and has a Bali-resort touch to it, which gives it a classy feel.
I feel obliged to announce to the world that g.Spa has an all-day breakfast menu, and everyone loves all-day breakfast! Their breakfast menu includes local favourites such as soft-boiled eggs, sandwiches and a wide array of dimsum.
They have a few self-help items such as the dimsum above and curry chicken. Not to worry, they are warm and taste just as good as the other menu items that are served to you by waiters.
Their regular menu consists also of local favourites such as the plate of duck rice, which was as delicious as it looks. Since they offered free-flow food, I somehow expected the food to be just edible. But by a delightful turn of events, I was wrong! It tasted good! Yay!!
Of course, their menu consists of more than local flavours. They have daily specials including fish & chips, grilled fish and steak. Other international dishes include Japanese bento, Thai pineapple rice and Penang Fried Kway Teow.
The staff spoke very highly of their bak kut teh, but that was unavailable when we were there as they change their menu throughout the week. But if you're there, definitely order that and then let us know how good it was!
3. It's practically a $3.5 million palace
Although it looks more like an abandoned warehouse from the outside, it's a whole new world once you exit the elevator on the second floor. It's an astounding 30,000 sqft spa that took S$3.5 million to renovate – and definitely looks it.
The interior decor was very chill. It has a relaxing resort-style vibe to it and is dimly lit and furnished with plants and flowers. The moment I stepped in, I was just like "wow this place is really big". I was instantly impressed by the interior design of the place – it's clean, spacious and very serene.
4. 5 Star Service
I've had to deal with unpleasant therapists and impatient staff at beauty parlours, and that sucks – but that's not a problem here. The moment we stepped into the spa, we were greeted by friendly receptionists and shown into the locker room.
Everything we needed was provided in the lockers – robes, pants, disposable underwear and slippers. In the female locker room, the dressers were well stocked with disposable combs, cotton buds, colourful hair elastics, baby powder and a hair dryer. There was a helpful attendant around ready to guide you to your locker, hand you fresh towels and make you feel at home.
Not to mention the place was bathed in a warm glow and the toilets and changing rooms inside the locker room were impeccably clean.
5. Wide Variety Of Massages
After changing into robes, we were taken into private rooms to commence a 60-minute long full body massage. My therapist, Xiao Hong, was sooo skilled. She started off with a lower pressure because I have a small frame, but adjusted her pressure according to my preferences, and it was ahh-mazing. You can actually feel the knots in your body loosen and I lost track of the number of times I heard my joints crack.
Remember that g.Spa is first and foremost a spa, and there are a whole range of massage services here to choose from.
6. Rejuvenating Body Scrub / Baths
Once the massage was done, I was brought into another room to have sand smothered over the entire surface of my skin. It was my first time getting a full body scrub and while it didn't hurt, it started to itch after a while, which my therapist said was normal for a first-timer.
The moment I rinsed myself off and felt my skin, I realised that that little itch was but a small price to pay for soft and smooth skin. I kid you not, after the treatment, I finally understood the true power of exfoliation – my skin had never felt that soft before!
7. A Unisex Relaxation Area
Once we were done, we explored the main area of the spa, which is their relaxation area. Although the entire spa is peaceful, there's a specific dome inside the relaxation area that's designed to be pin-drop quiet.
It's ideal for taking a quick snooze away from other distractions and recharge yourself. We had a foot massage that lasted an hour, which perfected the whole relaxation experience. The recline chairs there are fitted with little screens which you can watch movies on, which was a thoughtful touch.
8. Private rooms
As mentioned above, you can opt to eat in one of their VIP rooms. Other than VIP rooms, g.Spa has a seminar room and couple rooms, all of which come at an extra charge ranging from $15 to $70 which is the price of a couple room with a Jacuzzi. VIP rooms can be booked at $30/hour.
All these rooms come with different facilities according to their purposes. The VIP rooms come with couches and a television and is ideal for private gatherings or small business meetings. Groups holding larger meetings/gatherings might want to look at the seminar room instead.
9. They have a gym
The gym is very small and basic but definitely a unique thing about this spa. Some people feel relaxed after they exercise, so hey, why not? Plus, you can take a shower and dip in the hot tub afterwards, so I think that's going to be ultra soothing and you'll definitely feel cleansed from the inside out. After all, what could be better than a full pampering R&R session after completely exhausting yourself at the gym?
10. 24-hours of food, relaxation and movies
Now, just let this all sink in. With purchase of any massage or package, you get complete access to their facilities for 24 hours. You can relax, exercise, or eat to your tummy's content. Their chairs can be made to recline fully so you can sleep, or you could just watch a movie. Oh, and there's free wi-fi. You can also have your 3 meals here, and countless sandwich snacks in-between.
If you don't want a massage but need a getaway from the busy city, you can get the same access to their facilities for an entrance fee of just $58. All things considered, I'd say that's extremely affordable. It's cheaper than a night at a hotel, but better because it's so relaxing.
The Verdict
We find the entrance fee of $68 (non member's rate)/$58 (member's rate) to be a bargain for all the food, pools and movies you can watch. However, the massage therapies and services are priced at a premium so bear this in mind – this isn't a place for students. It's more for the working crowd above 25 to revel in an exclusive spa paradise with top-notch service and facilities.
All I can say is that by the time I had to leave the spa, I felt like a greedy little kid who'd stumbled across a massive stash of candy. This place is a hidden gem!
These were some of the most relaxing hours of my life, and it's like taking a recuperation vacation without actually having to go overseas. Take a break from the daily grind and spend a well-deserved 24 hours with g.Spa.
Getting There
Address: 102 Guillemard Road #02-02 Singapore 399719
Contact: 6280 8998
Opening Hours: 24 hours
For more information and promotions, click here to visit their website. Alternatively, check out their Facebook page at g.Spa Singapore or their Instagram at @gspasingapore.
Explore Singapore With Our Guides!
---
This post was brought to you by g.Spa.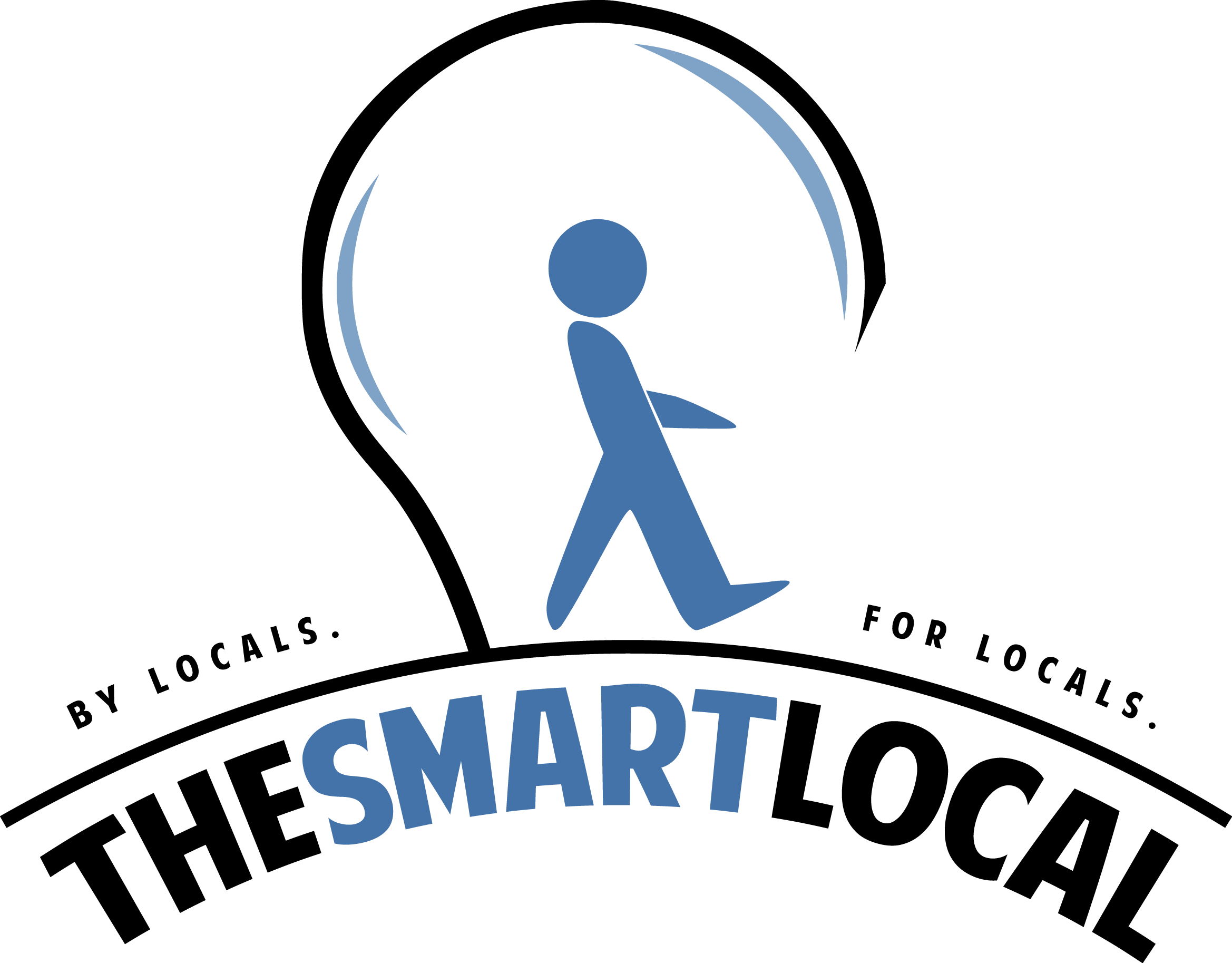 Drop us your email so you won't miss the latest news.