Deepavali snacks from home-based businesses
---
Besides the sight of dazzling light displays and getting fitted for traditional garb, one surefire sign that the Festival of Lights is around the corner is stocking up on Deepavali snacks. For families celebrating Deepavali – which falls on 24th October this year – these home-based businesses will allow you to snack to your heart's content while supporting small-scale hustles.
Even if you don't partake in the celebration, you can learn a little more about the culture and tradition through discovering unique new snacks. This list includes lesser-known and deeply authentic Indian tidbits such as mothagam dumplings and spongy dhokla pastries, as well as more familiar goodies such as crunchy murukku and even Deepavali-themed cupcakes.
Check out our other resources on Deepavali and cultural practices in Singapore:
---
1. The Whisk Affair – Diwali gift boxes with Indian snacks & sweets
---
Paan truffles, rasmalai cookies, dulce de leche peda, and motichoor rabri.
Image credit: @whiskaffairsg 
With no more restrictions on group sizes, this year lots of Indian families will celebrate the holiday with an open house. If you're heading over to a friend's place for Deepavali and want to bring something for the hosts, The Whisk Affair has got you covered.
Their Mini Pataka boxes ($18), created specially for gifting, includes a number of eggless treats such as truffles flavoured with paan, referring to betel nut leaves. There's also a motichoor rabri mixture which is made of sweet thickened milk and chickpea flour.
Delivery fee: $12 per location
Order from The Whisk Affair via JotForm.
---
2. The Plated Platter – Stuffed dates & Indian-flavoured chocolates
---

Image adapted from: @theplatedplatter, @theplatedplatter
Traditional Indian sweets known as mithai can be really heavy-handed with the sugar. For something that's less sugary, try The Plated Platter's offerings. The box of stuffed dates (from $25) includes 3 stuffings – pistachio, apricots, and walnuts.
Putting their own spin on Indian desserts, the box of assorted chocolates (from $18) features bit-sized chocolates in the flavours of coffee, rasmalai, and tooti footi – dried fruit candy, a common childhood treat in Indian households.
Delivery fee: Message via Instagram for price quote depending on location.
Order from The Plated Platter via WhatsApp at +65 9010 3664.
---
3. Murukku Mum – Vegan-friendly made-to-order murukku
---

$20 for a jar or 40 pieces, $30 for a jar of 60 pieces.
Image credit: @murukkumum
One of the quintessential Indian snacks, murukku is a crunchy deep-fried cracker made from rice flour and lentil flour, and flavoured by spices such as cumin. The name comes from the Tamil word meaning "twisted", a nod to the neatly coiled appearance which can have either a smooth or jagged edge based on the tip that the batter was piped from.
Because they're so common, you're bound to find murukku at pretty much every mama shop or supermarket in Singapore. But Murukku Mum whips up vegan-friendly versions that are nonetheless flavour-packed, despite not containing butter. The best part is that each jar is made-to-order, so you can savour utmost freshness and that satisfying crunchiness. 
Delivery fee: Islandwide delivery at $15. Free for orders worth $120 and above.
Order from Murukku Mum via Instagram.
---
4. Cakes & Bakes SG – Rare Indian sweets like mothagam dumplings
---

Image credit: Cakes & Bakes SG
Besides selling a host of baked treats from intricately-decorated tiered cakes to delicate brownies and tartlets, Cakes & Bakes SG also has rare traditional Indian sweets on its menu. Most Singaporeans not well-versed in Indian cuisine wouldn't even have heard of these treats, and you'd struggle to find them outside of specialised eateries in Little India.
A must-try would be the mothagam ($12), which are steamed sweet dumplings filled with grated coconut. Also called modak in certain Indian regions, these cute nibbles are said to be the favourite food of the Indian deity, Ganesha, and so are often used as prayer offerings.

Image credit: Cakes & Bakes SG
Another delectable Deepavali snack you can try is kesari, which are sliced semolina flour and ghee cakes studded with raisins and cashews. This home-based business offers kesari from $35.
Delivery fee: $12-$20, depending on location.
Order from Cakes & Bakes SG via JotForm.
---
5. Pearls Delicacies – Snacks like maida puri crackers & spongy dhokla
---

Image credit: Pearls Delicacies
On the topic of lesser-known Deepavali snacks to expand your palate, Pearls Delicacies is a home-based business on Carousell serving up freshly made Indian tidbits.
If you're searching for something crispy and crunchy that's not the typical murukku, give their verki puri ($14) a try. They're essentially flaky spiced crackers, with thinner layers that shatter gloriously in your mouth.

L-R: Steamed dhokla, fried dhokla cubes.
Image credit: Pearls Delicacies
On the flipside, they also make dhokla ($7), which are spongy pastries made from ground chickpea or fermented lentil flour. This means it's vegetarian-friendly, and packs a mean flavour punch when eaten with the complimentary green chutney they provide. They also have fried dhokla cubes ($7) which retain the soft sponginess within, with a golden brown crispy exterior.
Delivery fee: Pick-up from Bedok North only, delivery has to be self-arranged by buyer.
Order from Pearls Delicacies via Carousell.
---
6. DZ Vadai Kadai – Mini vadai platters with free assorted chutney
---

Image credit: @gillzthrillz
Vadai are savoury fritters enjoyed in all sorts of variations, from patty-like to donut-shaped. While most Singaporeans would be familiar with the sizeable ones speckled in green chilli or sporting a whole prawn, DZ Vadai Kadai offers platters of mini vadai which are perfect for parties and gatherings.
Choose between methu vadai ($9.50) which are made from black lentils, or masala vadai ($11) which are further flavoured by ground spices. Each platter comes with 12 mini fritters and two different types of complimentary chutney.
Delivery fee: $5-$10, depending on location.
Order from DZ Vadai Kadai via Instagram.
---
7. Merliz Bites – Intricate achi murukku & henna-design cookies
---

$18 for 50 pieces of green bean achi murukku
Image credit: @merliz_bites.sg
For those who are fans of crispy snacks but want something a little more unique and unconventional, achi murukku would be right up your alley.
Also known as rose cookies or kuih rose, these beautifully moulded crackers are made from rice flour. Merliz Bites' rendition in particular features green bean in the recipe, lending a subtly sweet and nutty flavour to each bite.

Image credit: @merliz_bites.sg 
Eliza also bakes cookies with hand-drawn designs such as paisley patterns and even a version featuring superstar Rajnikanth wishing the receiver a happy Deepavali.
For something on the savoury side, opt for their jars of pakoda ($17), which are gram flour fritters flavoured with onion and a mix of herbs and spices.
Delivery fee: Message via Carousell or Instagram for price quote depending on location.
Order from Merliz Bites via Instagram.
---
8. Bon Bon Crafted Cakes – Deepavali design cupcakes & cake toppers
---

Image for reference only, design subject to customisation.
Image credit: Bon Bon Crafted Cakes
To match your party food to the festive house decor, go for a batch of cupcakes or cake toppers from Bon Bon Crafted Cakes sporting special Deepavali designs. Prices start from $5 for a batch of 12 fondant cake toppers, which you can customise to your liking from the colour palette to an assortment of Deepavali motifs.
Take note that this would get you the toppers only, if you fancy yourself a bit of a home baker and wish to whip up your own tray of cupcakes or two. Otherwise, additional prices apply if you'd rather get ready-decorated cupcakes. Flavours include vanilla and chocolate, and there are even eggless options for vegan folks. 
Delivery fee: Pick-up from Eastpoint Mall at Simei, message via Carousell or WhatsApp (+65 8138 5888) for delivery price quote depending on location.
Order from Bon Bon Crafted Cakes via Carousell.
---
(No longer active) DS Dessertaliciouz – Cookie platters & sweet urundai balls
---

Image credit: DS Dessertaliciouz
Across pretty much all cultures in Singapore, snack platters are a staple during special occasions because they provide variety and easy sharing. 
DS Dessertaliciouz has your open house sorted with a selection of cookie platters ($18), comprising crowd pleasers like Nutella tarts, red velvet cookies, pistachio cookies, honey cornflakes and even pineapple tarts. There are over 20 varieties to choose from, and you can mix and match your six favourite types.

Image credit: DS Dessertaliciouz
For a Deepavali snack that's more traditional, this home-based business also sells party-friendly urandai ($15). They're multigrain laddu balls, and if you're not familiar with laddu, think of them as bite-sized, sphere-shaped sweet treats made from semolina or gram flour.
Delivery fee: $10 per location, free delivery for purchases above $250.
Order from DS Dessertaliciouz via Carousell.
---
Celebrate the Festival of Light with traditional Deepavali snacks
---
No celebration is complete without a smorgasbord of snacks, calories be damned. When it comes to Deepavali snacks for open houses and gatherings with the fam, there is an abundance of both sweet and savoury options to choose from, ranging from traditional to those with a modern twist.
Even beyond Deepavali, these Indian delicacies can be enjoyed any time the cravings hit, and can spice up your usual snacking choices if you're sick of the usual potato chips and candy bars. 
And if you're looking to save some money while supporting local homegrown businesses at the same time, these home-based businesses charge affordable rates for their freshly prepared offerings, made with love.
For more resources on festivals and celebrations in Singapore:
---
This article was first published on 21st October 2021. Last updated by Aditi Kashyap on 14th October 2022.
Cover image adapted from (L-R): @murukkumum, @whiskaffairsg, Bon Bon Crafted Cakes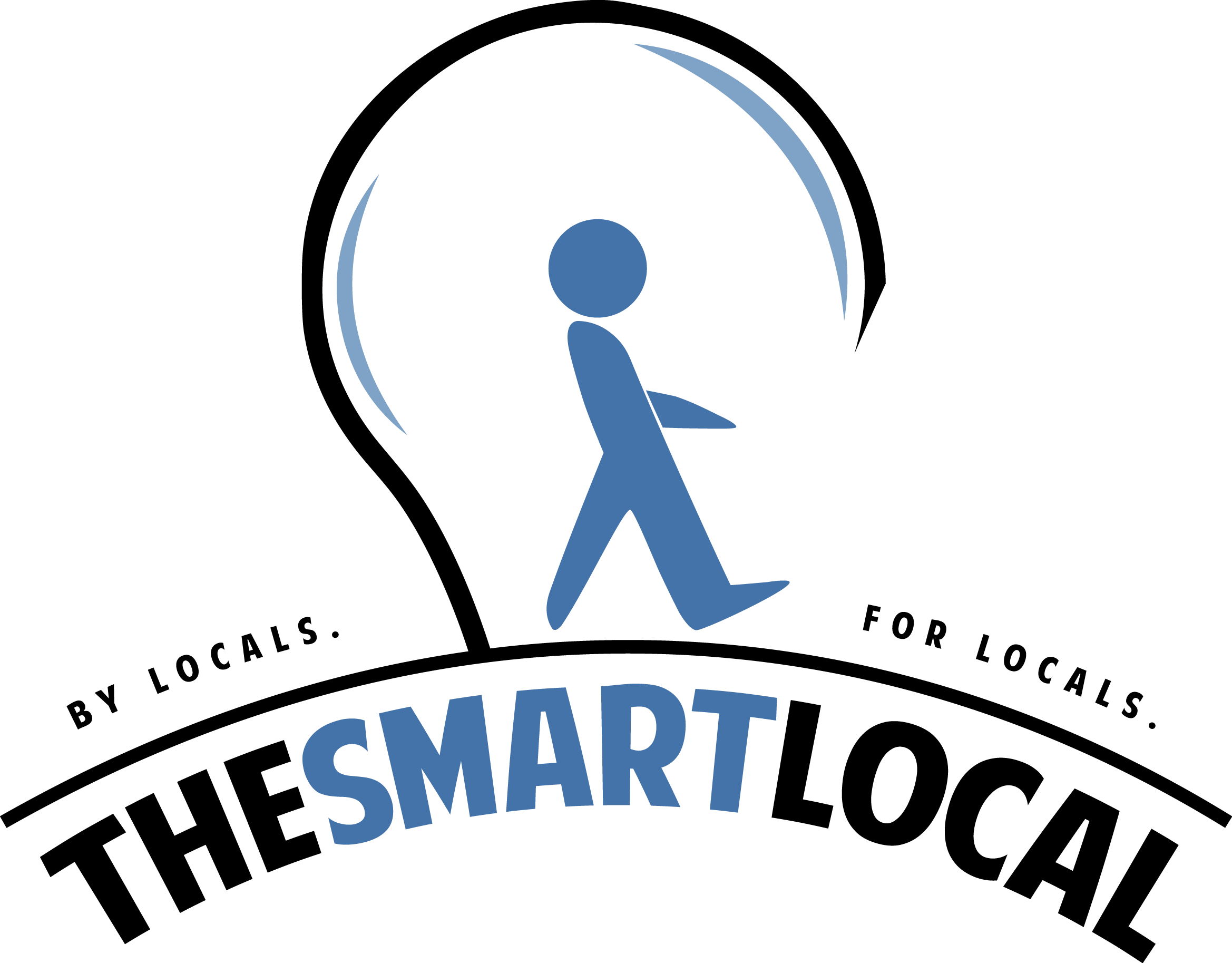 Drop us your email so you won't miss the latest news.