Home based businesses in Singapore
---
These days, it's hard to scroll through Instagram without seeing at least one friend shouting out a home based business, whether it's to support a friend, promote their own side hustle, or reviewing something they purchased and loved. 
As opposed to the brick-and-mortar shops of the not-so-distant past, buying from home businesses has since become commonplace among Singaporeans – and for good reason. Besides supporting these humble side hustlers, you can also shop to your heart's content while in the comfort and safety of your own bed.
From handmade jewellery to locally fermented kombucha, these businesses sell just about everything under the sun. If you're looking for an easy way to #supportlocal, we've sussed out 40 home-based businesses, sorted by category, for all of your stay-home needs.
For more local businesses to support, check out:
---
Food & baked goods
---
---
Home-cooked dishes
---
1. Eat My CB – homemade curry-stuffed buns
---

Image credit: Eatbook
A glance at this store's name might send your conservative ah ma into a flying frenzy, but Eat My CB actually sells homemade Curry Buns (CB).
Stuffed full of chicken and potato curry, the fluffy handmade bread is an all-in-one dish and serves up to three people. There aren't many dishes out there where you can gobble up the receptacle too! Hooray for having to wash fewer dishes.
Popular items: Curry filled bun
Prices: From $32
Instagram: @eatmycb
---
2. Hakka Chang – homemade Hakka yong tau foo and abacus seeds
---

Image credits: @hakkachang
Although most kopitiams have at least one yong tau foo store, it's pretty rare to find a place like Hakka Chang that sells it completely handmade. Plus, they even sell abacus seeds, a.k.a. chewy balls made of yam paste and tapioca starch, which are hard to find in restaurants.
Popular items: Hakka yong tau foo
Prices: From $8.50
Instagram: @hakkachang
---
3. Bekel Mama – homemade Malay food
---

Image credits: @bekalmama.sg
Bringing you food from her humble kitchen in Katong, Bekel Mama delivers all sorts of homemade Malay dishes like Tulang and Nasi Ambeng. Not forgetting her Katong roots, she even has a Mama's version of Katong Laksa that's packed full of spices, coconut milk, and a special added ingredient – love.
Popular items: Laksa and Tulang
Prices: From $7.90
Instagram: @bekalmama.sg
---
4. Le Vyr – locally fermented kombucha
---

Image credits: @levyr.sg
Keeping your gut full of healthy bacteria not only helps with your digestion, it can also help to boost your immunity in the long run. While you could drink Yakult, why not zhng up your gut care routine with some locally fermented kombucha and milk kefir instead? 
With local flavours like the Singapore Sling Kombucha and Raspberry Ripple Milk Kefir, Le Vyr makes drinks that have a familiar and nostalgic touch among Singaporeans.
Popular items: Kombucha and Milk Kefir
Prices: From $7.50
Instagram: @levyr
---
5. Ms Chili SG – freshly made Indonesian keropok and chilli
---

Image credits: @ms.chili_sg
It's no secret that Singaporeans love the crispy texture and prawn flavour that comes with Indonesian keropok.
Ms Chili SG not only makes fresh keropok to order, they also make homemade chili sauce to dip said keropok in. With both sweet and sour chilli options, this keropok and dipping sauce combination makes your snacking a little less dry, and a lot more flavour-packed.
Popular items: Ms Chili Manis and Mr PukPuk
Prices: From $8
Instagram: @ms.chili_sg
---
6. Nood Famous – homemade pasta cooking kits
---

Image credits: @noodfamous
It's no secret that being stuck at home brings out the inner Gordon Ramsay in us, but whether our food actually comes out as delicious as his is another story.
Luckily for us, Nood Famous sells pasta cooking kits that you can't really mess up, no matter how terrible you are in the kitchen. With different freshly made pasta and sauce options, cooking for Italian food night doesn't have to involve the same old pre-packed pasta and processed cans of sauce from the supermarket.
Prices: From $24.90
Instagram: @noodfamous
---
7. Suguru Home Dining – atas Japanese meals
---

Image credits: @willboardforfood
As delicious as home cooked food may be, it's nice to treat yo'self sometimes with some atas food in the name of self-care. With imported seafood directly from Japan, Suguru Home Dining ensures that you get only the best quality meals for a low price. Time to transform your dining room into a cosy Japanese eatery!
Popular item: Chilled Truffle Somen w/ Chum Salmon Ikura & Raw Hokkaido Scallop
Prices: From $8
Instagram: @suguruhomedining
---
Desserts
---
---
8. Upcakes – Mao Shan Wang chocolate cakes
---

Image credits: Upcakes
Calling all durian lovers: Upcakes has one of the best durian chocolate cakes ever, IMO. Not only is the cake extremely moist on the inside, the flavours of the chocolate and durian are also perfectly balanced, as all things should be. 
If those aren't good enough reasons to get this cake, they also use their profits to provide financial assistance to parents with Down syndrome kids. This win-win situation means that you can support a good cause while being rewarded with delicious cake.
Popular item: MSW Durian Chocolate Cake
Prices: From $35
Instagram: @upcakes.sg
---
9. Sieve by Sue – handmade cookies and tarts
---

Image credit: @sievebysue
Anyone who has ever opened a jar of Sieve by Sue's homemade cookies knows that once you start, you can't stop. With limited flavour releases, you can look forward to all kinds of interesting flavours like Matcha Speculoos, and even Singaporeans' beloved salted egg. 
Popular items: Premium Nutella Butter Cookies and Matcha Speculoos
Prices: From $15
Instagram: @sievebysue
---
10. Your Daily Batter – basque burnt cheesecakes
---

Image credits: @yourdailybatter 
Basque burnt cheesecake gained much of its popularity during the Circuit Breaker in 2020. While it has been over a year, the hype doesn't seem to be going away anytime soon.
There are plenty of stores selling this famous cake, but Your Daily Batter makes them by request, and offers the same delicious taste without the month-long wait as with businesses with fixed order dates and limited slots that you have to fight tooth and nail for.
Popular item: Burnt Cheesecake and Double Choco Sea Salt Cookies
Prices: From $9.90
Instagram: @yourdailybatter
---
11. Okieco – New York banana pudding by the pint
---

Image credits: @okieco.sg
Although it looks eerily like ice cream, Okieco actually sells freshly-made banana pudding in a pint. No fear of melting under Singapore's hot sun!
Layered with creamy pudding, wafers, and fresh bananas, you won't have to travel to New York just to get a taste of this famous dessert. To top it off, this banana pudding is also halal so everyone can enjoy it.
Popular items: The Classic and Milosaur
Prices: From $12.50
Instagram: @okieco.sg
---
12. Makan Fix – unique halal desserts
---

Image credits: @makanfix
As delicious as cakes and cookies may be, Makan Fix sells unique desserts like Baklava Rings and the Middle Eastern cheese-layered pastry, Kunafe, that you probably won't be able to find in regular neighbourhood bakeries.
Putting their own spin on these traditional desserts with flavours like lemon curd and pistachio, these halal desserts are a crowd favourite for good reason.
Popular items: Baklava Rings and Kunafe 
Instagram: @makanfix
---
13. The Munch Tray – freshly baked gooey cookies
---

Image credits: @themunchtray
Two words: gooey cookies. If that's not enough to pique your interest, you probably belong in the Crunchy Cookies camp. With The Munch Tray's array of biscoff-filled and melty chocolate chip cookies to choose from, gooey cookie fans will be in for a treat.
Their "Calamunchsi" cupcakes are also a fan favorite, and worth a try if you love tangy citrus flavours. 
Popular items: Biscoff-filled Cookies and Calamunchsi cupcakes
Prices: From $9
Instagram: @themunchtray
---
14. August Bakes – homemade sourdough loaves
---

Image credits: @augustbakes.sg
Chewy and flavourful sourdough bread is arguably the best kind of bread, but if you don't have the time or patience to make it yourself, August Bakes makes fresh loaves to order. With all kinds of flavour additions like Caramelised Onions and Herbs & Cheese, plain and boring bread will be a thing of the past.
Popular items: Caramelised Onions Loaf and Walnut Raisin Loaf
Prices: From $12
Instagram: @augustbakes.sg
---
15. Mood For Mac – grande-sized macarons
---

Image credits: @moodformac
Hailed as the hardest dessert to bake, macarons definitely take quite a bit of skill to master, which makes Mood For Mac's creations all the more impressive. From their extra large Biscoff x Apple Grande Macarons to their unique creme brulee flavour, you'll be spoiled for choice.
Popular items: Biscoff x Apple Grande Macaron, Creme Brulee Macaron
Prices: From $9
Instagram: @moodformac
---
16. Guilt Free Food SG – low sugar and preservative-free cinnamon rolls
---

Image credit: @guiltfreefoodsg
If there's anything that ruins the fun of stuffing your face with desserts, it's the inevitable sugar crash that comes after. Thankfully, Guilt Free Food SG bakes cinnamon rolls that won't make you feel terrible after. Plus, they even sell savoury rolls with flavours like Vegemite if you want the fluffy texture of cinnamon rolls without consuming something sweet.
Made with low sugar and no preservatives, you can enjoy their dessert flavours to your heart's content, without doing that much damage to your waistline and blood sugar levels.
Popular items: Duo Flavour Cinnamon Roll, Cheesymite Roll
Prices: From $20
Instagram: @guiltfreefoodsg
---
17. Where's The Kueh – handmade traditional kueh
---

Image credits: @wheresthekueh
It's no secret that Singaporeans love a good kueh and with the age-old culinary art slowly fading away, good kueh businesses are worth fighting to keep alive. If you want to indulge in this sticky-sweet treat without buying from overly commercialised chains, Where's The Kueh makes these traditional snacks at home in small batches so you know you're eating the good stuff.
Popular item: Kueh Salat Bar
Prices: From $10
Instagram: @wheresthekueh
---
Fashion & accessories
---
---
Clothes
---
---
18. Wacky Wears – graphic tees by local designers
---

Image credits: @wackywears
I'm pretty sure Taylor Swift wrote the lyrics "We never go out of style" in reference to the ultimate staple in everybody's wardrobe – graphic tees. Instead of buying from yet another chain store and running the risk of being accidental twinsies with about five strangers each time you step out, Wacky Wears sells shirts designed by local artists so your outfits won't be basic.
Popular item: Graphic tees
Prices: From $34
Instagram: @wackywears
---
19. Vivfits – handmade dainty tops
---

Image credits: @vivfits
Buying cheap clothes from online fast fashion portals is a cheap thrill in itself, but if you want to do your part and be sustainable, local handmade clothing stores like Vivfits are the way to go.
Selling dainty tops with cowl necklines and wrap top silhouettes, these clothes are both flattering and unique, so you can keep your wardrobe interesting while still relying on them as everyday go-tos.
Instagram: @vivfits
---
20. Wrkunderway – reworked grunge clothing items
---

Image credit: @wrkunderway
If you lean more towards the e-girl and grunge aesthetic, Wrkunderway is worth checking out. With reworked clothing pieces sporting mismatched prints, you can ensure that your style stays one-of-a-kind. They even sell hand sleeves, which you can incorporate as an edgy standout accessory no matter the fit.
Price: From $15
Instagram: @wrkunderway
---
Accessories
---
---
21. Clae.sg – customisable clay dog tags
---

Image credits: @clae.sg
Who says jewellery is just for humans? If you want to spruce up your furkid's collar with a cute handcrafted clay creation, Clae sells custom made dog tags that are both durable and adorable. You can request for personal touches on the dog tags that showcase your pup's personality and likes. Now even your pet can join in to #supportlocal!
Instagram: @clae.sg
---
22. Bello – tie-dye accessories
---

Image credits: @bellotiedye
Tie-dying your clothes has to be one of the messiest and riskiest projects to undertake. So to save yourself plenty of time and effort, why not buy a design from Bello that you know you'll like? From bucket hats to Nike socks, you can incorporate bits of colour into your style with these vibrant accessories.
Popular items: Bucket hats and socks
Price: From $15
Instagram: @bellotiedye
---
23. Play, Though – unique clay creations
---

Image credit: @play.though
Having a baby face hanging from your neck isn't the most typical jewellery design to wear. But if you'd describe your style as eccentric and quirky, Play, Though would be right up your alley.
Dropping limited designs in batches, it's worth keeping up with the releases if you want to get your hands on one of her unique handcrafted creations before anyone else in Singapore.
Instagram: @play.though
---
24. The Gemini Stones – handmade gemstone jewelry
---

Image credit: @thegeministones
Often reaching prices ranging in the hundreds, buying quality jewellery can get pretty expensive. Thankfully, The Gemini Stones sells affordable pieces that are lovingly handcrafted with different gemstones and crystals.
From bracelets to necklaces, the pieces sold are even customisable so you're sure to find a unique piece for yourself, or even a matching set with your bestie.
Instagram: @thegeministones
---
25. Zobo – crochet bucket hats and mini bags
---

Image credit: @shopzobo
Anyone who has ever tried crocheting has experienced two kinds of pain: having to spend an insane amount of money on yarn, and failing to properly crochet it all. To help save your time, money, and fingers, Zobo sells custom bucket hats and mini bags so you'll be able to rock the hipster ah ma vibes with ease.
Popular items: Daisy bucket hats and Sunflower bucket hats
Price: From $12
Instagram: @shopzobo
---
26. Thewirekraft.co – customisable wire jewelry
---

Image credits: @thewirekraft.co
From necklaces to bookmarks, Thewirekraft.co can bend it all. Whether you're planning to get them as a gift or simply own something sporting your less-common name that can never be found on jewellery in stores, this personalised piece of art is a great way to wear something unique, classy and fully customised.
Popular items: Necklace and Bookmark
Price: From $5.90

Instagram: @thewirekraft.co
---
27. Apeachybead – customisable themed beaded jewelry
---

Image credits: @apeachybead
Beaded jewellery pieces are all the rage now but if you're looking for something a little more cutesy and youthful, Apeachybead sells themed pieces with kawaii charms featuring characters from Sanrio and Disney. From phone straps to necklaces, you can bring back that '00s aesthetic with these eye-catching pieces. 
Popular items: Sanrio necklaces and Disney Princess collection
Instagram: @apeachybead
---
28. The Clay Corner – polymer clay jewelry
---

Image credits: @theclaycorner_
Made using polymer clay, the earrings from The Clay Corner are works of art in their own right. With limited drops like their "beloved" collection and Studio Ghibli launch, the pieces are beautifully handcrafted and make for an interesting addition to your accessories collection.
Price: From $9.90
Instagram: @theclaycorner_
---
Beauty
---
---
29. My Naked Bar – handcrafted cold processed soap bars
---

Image credit: @mynakedbar
Choosing sustainable alternatives plays a big part when it comes to slowing down climate change. If you want to do your part and make Greta Thunberg proud, My Naked Bar sells, quite literally, naked soap bars with no packaging.
Made with natural ingredients and shipped within recycled juice and milk cartons, this soap is good for both your skin and the planet.
Price: From $15
Instagram: @mynakedbar
---
30. Smood – handmade natural deodorant
---

Image credit: @smood.sg
Rumour has it that you can't smell your own body odour which is, quite frankly, horrifying to imagine. While commercial deodorant can easily be found in any pharmacy, some of its ingredients can be harmful to your health. 
Thankfully, Smood makes homemade and natural deodorant that's free from toxic chemicals, so you'll be able to grab onto the handles in the MRT with peace of mind. 
Popular items: Lemon Eucalyptus and Lavender & Tea Tree
Price: From $8
Instagram: @smood.sg
---
31. Khaki Olives – hand-painted press-on nails
---

These press-on nails are also reusable. so you can get your money's worth beyond just one application.
Image credits: @khakiolives
Getting a manicure with intricate designs usually costs an arm and a leg in Singapore, and with nail polish being as fragile as it is, most of these manicures don't typically last very long. 
However, the hand painted press-on nails from Khaki Olives are not only affordable, but they can even be reworn multiple times to get the most bang for your buck.
Price: From $25
Instagram: @khakiolives
---
32. Ally Artistry – natural and handmade henna cones and aftercare balms
---

Image credits: @allyartistry
Most of us have probably tried tinkering with henna during Racial Harmony Day in school, or to celebrate festivals like Deepavali. While the simple designs were enough to make us happy as kids, intricate henna designs are truly where it's at.
Although Ally Artistry primarily works as a henna artist, she also sells henna cones which complete beginners can try experimenting with. To make sure your henna lasts as long as possible, you can even pick up her Henna Balm which slows down the fading process while moisturising your skin.
Popular Items: Ally cones and Ally balm
Price: From $5
Instagram: @allyartistry
---
Education & kids activities
---
---
33. Euphoric Prints – customisable learning kits to teach literacy
---

Image credit: Euphoric Prints
Parents who work from home are probably familiar with the chaos that ensues when the young ones are stuck at home instead of attending school. From managing your own workload to watching over your children, having quality learning kits makes a world of difference in keeping the peace at home. 
To help keep your kids focused and excited to learn, Euphoric Prints sells customisable learning kits which involve exercises on both numbers and the alphabet. From the name on the front of the kit to the characters that they love, these tailor-made kits can help make learning fun again.
Instagram: @euphoric.prints
Facebook: Euphoric Prints
---
34. Dimple Story – minimalist wooden baby toys
---

Image credit: @dimplestory.sg
For parents who wish to keep their nursery room cosy with soft neutral colours, having bright and tacky baby toys can easily ruin your desired look. Thankfully, Dimple Story sells some of the most aesthetic baby toys on the market, with subdued hues across a wide range of wooden minimalist playtime items.
Instagram: @dimplestory.sg
---
35. Little Bearnie – baby teething toys with local designs
---

Image credits: @littlebearnie
If there's anything cuter than a baby, it's a baby chewing on an iced gem biscuit teething toy. Made using safe materials and sporting a whole range of cute designs like bubble tea and sunny side up eggs, Little Bearnie has got your baby's teething needs covered.
Popular item: Teething Toys
Price: From $10
Instagram: @littlebearnie
Telegram: Little Bearnie
---
Miscellaneous
---
---
36. Loved By The Light – curated crystals and gemstones
---

Image credits: @lovedbythelight.co
Whether you've somehow fallen down the rabbit hole that is #WitchTok or simply want to buy some pretty stones to jazz up your home, Loved By The Light is worth checking out. With limited releases of carefully curated crystals, this online store has everything you need to get started on your precious rock collection.
Instagram: @lovedbythelight.co
---
37. Love. Magic. Sparkles – curated tarot decks and other "magical" items
---

Image credits: @love.magic.sparkles
Finding out that we were secretly wizards was probably a childhood dream for many of us. But if you're still waiting on your Hogwarts letter, Love. Magic. Sparkles is your next best bet. From beautifully designed tarot card decks to calming incense and plant-based essential oils, this store is a chill way to get started on your spirituality journey. 
Instagram: @love.magic.sparkles
---
38. Koot Poot – functional clay sculptures
---

Image credits: @koot.poot
Being both cute and functional, the clay pieces from Koot Poot are one-of-a-kind and can help to make your space more organised while also serving as a design piece. Featuring the likes of clay jewellery dishes and ring holders, you can "adopt" these handmade pieces or gift them to friends who favour practicality without sacrificing aesthetics.
Instagram: @koot.poot
---
39. The Missing Piece – custom embroidered hoops and DIY kits
---

Image credits: @themissingpiece.sg
Finding the perfect birthday gift for your friends can be quite a hassle but if they're the sentimental sort, The Missing Piece makes custom embroidered hoops that'll make them feel all warm and fuzzy. With the special DIY kits they also sell, embroidery beginners can get started on their own hoop and hone their arts and craft skills.
Price: From $32
Instagram: @themissingpiece.sg
---
40. Dodi – handmade food-themed candles
---

Choose your candle's scent from the store's wide range of options, including bubble tea and Oreo sundaes.
Image credits: @dodi_.sg
The perfect gag gift to give to your friends or even to keep for yourself, Dodi sells handmade food-themed candles that are shaped like cheese blocks or even instant noodles – complete with an egg.
Don't worry, you won't be perfuming your room with pungent cheese aromas as the design doesn't actually correlate with the scent. You can expect soft aromas of "English Pear" and "Clean Cotton" instead.
Price: From $11.50
Instagram: @dodi_.sg
---
#SupportLocal by shopping from these home based businesses
---
By supporting local, not only are the shipping rates much lower than buying from overseas, your carbon footprint will also be significantly reduced so you can #SaveTheTurtles. Plus, by buying food from these home based businesses, you can still indulge in lovingly home-cooked meals or baked goods even if you aren't the best in the kitchen.
While this isn't the complete list of all that Singapore entrepreneurs have to offer, these 40 local home based businesses are a good place to start. The next time you're craving a particular dish or on the prowl for memorable gifts, sift through social media and see what surprises await you.
For more things to tide you over this Covid-19 season, check out:
---
Cover image credit (clockwise from top-left): @love.magic.sparkles, @shopzobo, @noodfamous, @wheresthekueh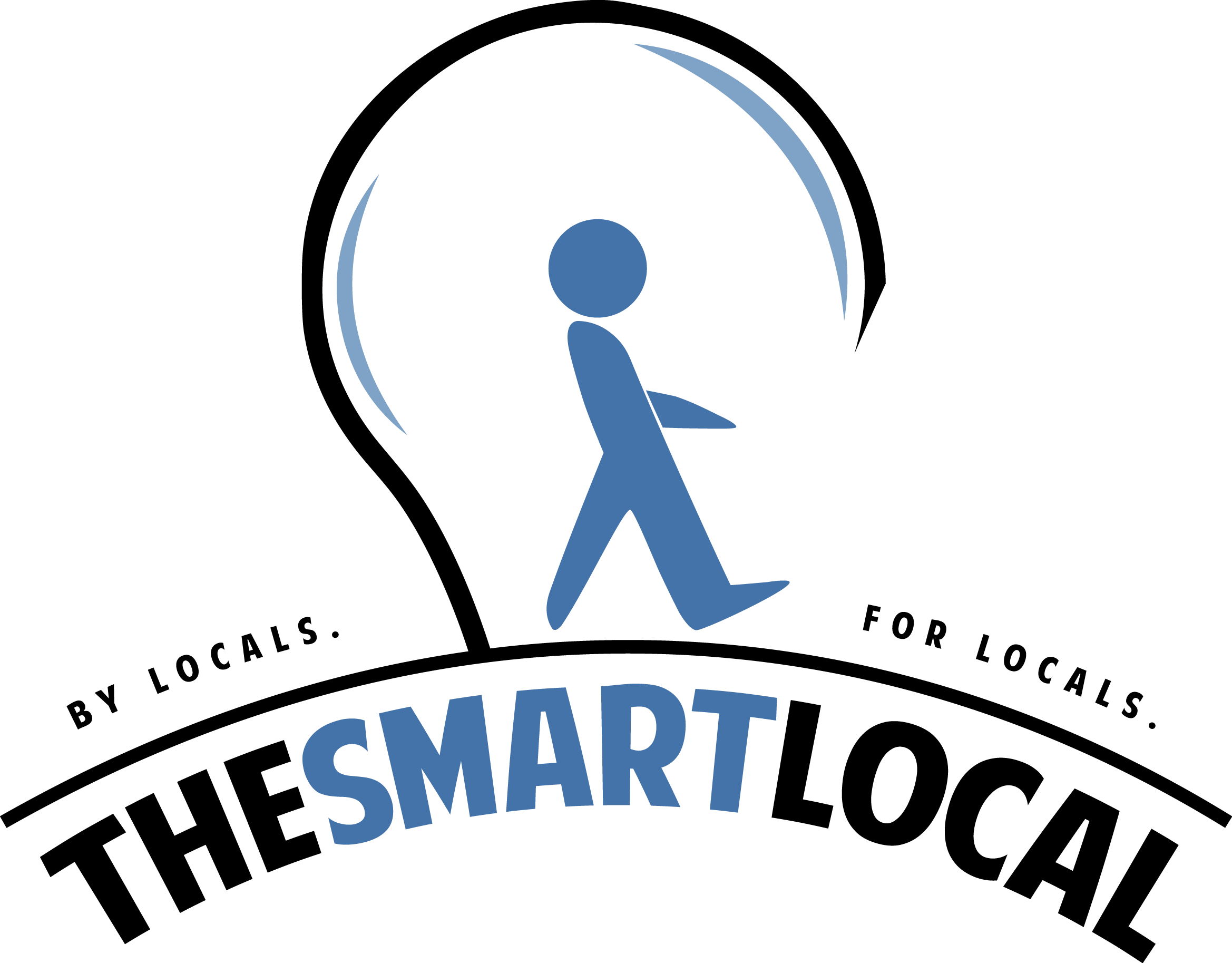 Drop us your email so you won't miss the latest news.