Deepavali traditions in Singapore
---
The year is breezing through and before you know it, 2024 is right around the corner. But first, we've got a couple more public holidays to get through, one of which is none other than the Festival of Lights, Deepavali.
Besides munching on Deepavali snacks like laddus and murukku and waving sparklers around with the cuzzies, a lot more happens when Deepavali season rolls around. Here are Deepavali traditions most Indian families are familiar with during this vibrant holiday.
Also check out these Deepavali fun facts.
---
1. Taking sacred oil baths in the morning
---

Image credit: indiansinkuwait
On the crack of dawn come Deepavali morning, many Hindu families take sacred oil baths, known as "ennai kuliyal" in Tamil. Doing so is believed to have the same effect as taking a bath in India's Ganges River, which is revered to be one of the holiest sites in the country.
Often, gingelly oil steeped with ayurvedic herbs like shikakai (acacia) powder is used and is seen as a "cleansing" for the soul, on top of cooling the body down – much needed in Singapore's heat.
This is usually done in time for sunrise when one then offers their prayers to the sun ("surya namaskaram") to begin their day with gratitude.
---
2. Giving back to the community
---

Image credit: Joel Muniz via Unsplash
While donations are encouraged no matter the time of year, Deepavali is an especially significant period where one can give back to the community. Indian families often cook meals, buy gifts such as toys and groceries, as well as make monetary donations to the less fortunate to do their part in spreading some festive joy.
You can consider showing your support to organisations such as Ramakrishna Mission Singapore, which donates cooked food and supplies to the needy.
---
3. Ancestral prayers on Deepavali Eve
---
On the morning of Deepavali Eve, families will pray to their ancestors, such as late parents or grandparents, to usher in blessings. 

Traditional snacks like achu murukku (rose cookies) and payasam (rice pudding) are padayal staples.
Image credit: Religion Unplugged
This is often a joyous occasion, with a grand feast full of their favourite vegetarian dishes being prepared for what's called the "amavasai padayal" (new moon offerings). Amavasai refers to the new moon, which is the time Deepavali takes place each year.
---
4. Getting blessings from our elders
---
It's no doubt that modern-day celebrations have youngsters sparkly-eyed at the thought of receiving money packets, much like Chinese New Year and Hari Raya traditions. While this practice is definitely a little more new age, it also serves as a sign of our elders wishing us a prosperous life.

Image credit: iStock
To show respect and gratitude, children often fall at the feet of parents and tata and patti (grandpa and grandma) as well, getting blessed in return. This is an age-old Hindu tradition and can commonly be seen happening during special occasions like weddings too.
---
5. Serving food on banana leaves
---

Image credit: Pinterest
Just as some may whip out their fancy China sets during special occasions, Indian families have their own set of top-notch kitchenware: the humble banana leaf. Especially popular amongst South Indians, eating with banana leaf "plates" goes beyond aesthetics.
Many believe that the food we eat gets extra nutrients from the leaves, which can even enhance the taste of our favourite stews and rice meals. Besides Deepavali, banana leaves are also used when offering sacred offerings to deities during prayers. Plus, it's sustainable as well!
Tip: Once you're done with your meal, fold your leaf in half from top to bottom – this is a sign that you enjoyed your meal.
---
6. Celebrating "Prisoner Release Day"
---

Image credit: SikhPa
It's not just Hindus that celebrate Deepavali – the Sikh community take this opportunity to also celebrate Bandi Chhor Divas, which means "Prisoner Release Day" or the "Day of Liberation".
This day commemorates the release of their 6th guru, Guru Hargobind from prison in 1619, and serves as a reminder for people to stand up against injustice. To celebrate, Sikhs light diya oil lamps too – a familiar sight during Deepavali.
---
7. Decorating our homes with traditional rangoli
---

Rangoli can be made up of coloured rice, flour, sand, and even flowers.
Image credit: Adityamadhav83
In a multicultural country like Singapore with most of us living in HDBs, it's likely we've seen Indian neighbours decorate their HDB corridors with beautiful rangoli art. Also known as kolam, these patterns are said to attract the goddess Lakshmi into one's home as a form of protection against evil.

Kolams look simpler than rangoli, featuring geometric patterns drawn with chalk instead.
Image credit: Namadwaar Singapore
And here's some exciting news for those looking to go all out this year – the Little India Shopkeepers and Heritage Association (LISHA) is holding a "Best Decorated Home" contest with up to $200 to be won. 
Simply take a 30-40 second video of your decked-out homes and post them on the LISHA's Official Facebook page with the hashtags #bestdecoratedhome and #deepavalisg. You'll also have to tag @LISHAWomensWing, @Chandrika Rajaram, and @Uma Stark in your post. Entries are open until 25th October 2021, so get preppin'!
The contest has closed. 
---
8. Playing with sparklers no matter your age
---
Most Singaporeans associate playing with sparklers with the Mid-Autumn Festival, but they're culturally significant during Deepavali as well. It is called the Festival of Lights after all, so this shouldn't really be much of a surprise.

Image adapted from: @sham_ugh via X
The bright sparks are said to signify the joy people felt when Lord Rama in the Ramayana epic defeated Ravana, the demon king. In other countries, you'll find many Indians letting off fireworks instead, but since those are illegal here, sparklers have been the default celebratory tool instead.
P.S. These days, you can get low-smoke sparklers that are more environmentally friendly. 
---
Bonus: Visiting a parrot astrologer
---

Indian Ring-necked Parakeets are both adorable and quite possibly psychic.
Image credit: The Urge To Wander
Parrot astrologers are few and far between these days, but still worth an honourable mention. Hey, they're iconic enough to have been memorialised as an official stamp!

These astrologers once frequented the streets of Little India.
Image credit: Colnect
While not exactly a Deepavali tradition, some families do head down specifically during this time to get their fortunes told by probably the cutest astrologers on earth. Based on your age and name, these green parakeets will pick a card out of a "lucky deck", which the astrologer – the human one, of course – will then interpret for the customer.
Everything from one's fortune to love life can be "predicted" based on what the cards read.
---
Celebrating the Festival of Lights
---
*The events listed are over.

Image credit: @tanakvagu57 via Instagram
If you're worried about missing out on the light fest this year, rest assured that Little India will be as lit as usual. Visitors can head to Serangoon Road and Race Course Road to marvel at dazzling recreations of temple gopurams and peacock motifs.
You can also start celebrating this very weekend, as there'll be a string of fun activities to take part in from now till 21st November 2021. 
Fill up on delicious Biryani and go on a puzzle hunt at Little India, or watch the making of the largest ever Singapore rangoli being made. Not to mention, workshops and entertainment to get you in the mood for the festivities. Here are some highlights of the events happening IRL and virtually: 
Events happening IRL: 
Now's the perfect time to suss out the best biryanis in Little India
Events happening virtually: 
On 4th Nov 2021 itself,  there'll also be a Mega Event Online Show with non-stop programmes such as music performances, dramas and variety shows throughout the day. Tune in to LISHA's Facebook page to set the mood for the festivities.
Deepavali is a joyous occasion to look forward to each year, and ain't no pandemic about to get us down this time. Although we won't be able to mingle with the fam as freely as before, there's still a bunch for us to do in 2021.
---
This article was brought to you by the Singapore Tourism Board.
Cover image adapted from: Pinterest, PressReader
This article was originally published on 14th October 2021, and the events mentioned are over. Last updated by Raewyn Koh on 10th November 2023.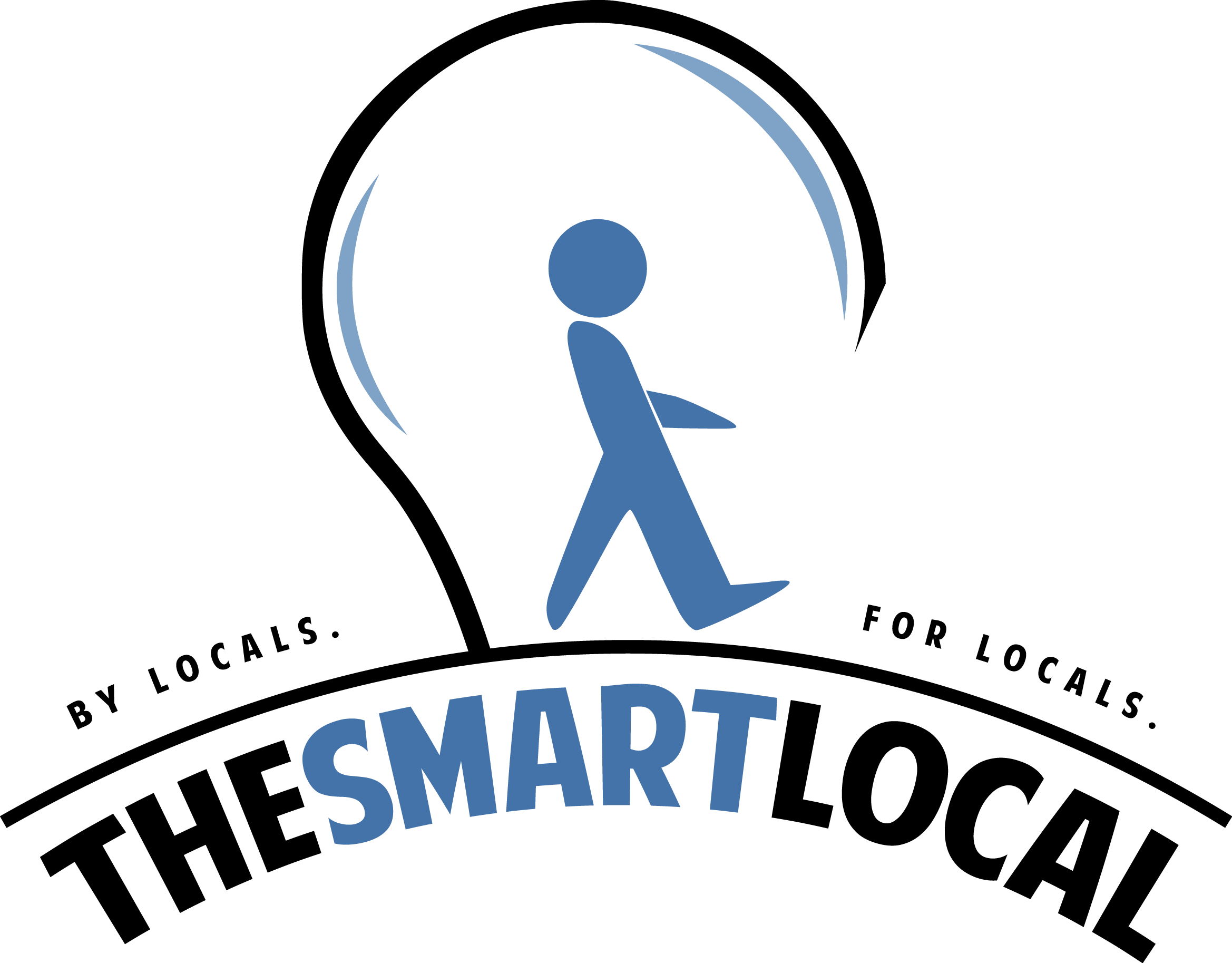 Drop us your email so you won't miss the latest news.