Christmas events 2019 in Singapore
---

Image adapted from (counter-clockwise from top left): Resorts World Sentosa, @shannie.mollie, and @mypillowsofterthanyours
The first sign of Christmas approaching is hard to miss – sparkling Christmas lights, grand set-ups, and festive displays that fill the streets. Of course, the annual Orchard Road shebang of blinding archways and themed photo ops by the road is a must-see. To top it off, there are plenty of other places to admire Christmas light ups islandwide.
From a floral lit-up garden to a spectacular 3D show set, here are 11 places for you and your fam to bask in the Christmas spirit under the lights:
Read our other Christmas-related articles here:
---
– Orchard Road –
---

Image credit: @ck.sg_travel
While the Orchard Road light up needs no introduction, the yearly affair has taken its grandeur up a notch to span a whopping 3.9KM long from Tanglin Mall to Plaza Singapura. Going with the classic theme of The Greatest Gift, this year's displays are mainly focussed on Santa Claus, Christmas trees, and well, gifts!

Photo ops by the street
Image credit: Orchard Road
Lining the streets are adorable photo spots, including a heart-shaped one for you and your boo to strike a pose at. Take a peek above you and you'll be greeted by mini Santas and neon baubles hanging from atop.
Christmas On A Great Street 2019
Price: Free
Date: Now till 1st January 2020
As you walk down the Orchard stretch, here are some shopping mall light ups worth stopping by for:
---
1. Paragon – towering Christmas tree
---

Image credit: @gabriels.travels
While giant Christmas trees have become the norm for many shopping malls over the years, Paragon's fully pimped-up one is hard to beat. Surrounded by sparkling gift boxes and faux plants shaped like presents, the tree is dressed in metallic red, silver, and gold baubles and wreaths. There's even a life-sized holographic reindeer statue next to it.

Image credit: @ee.k__
The interior doesn't disappoint either, with fairy lights covering every surface of the glass railings. There are also ribbons dangling from the ceiling that carry lit-up wreaths.

Image credit: @ernestojr.elizondo
Paragon
Address: 290 Orchard Road, Singapore 238859
Time: 10AM-10PM
---
2. Tanglin Mall – garden-themed set-up with avalanche experience
---

Image credit: @cher_kuan
Tanglin Mall is splashed is festive shades of red and green at their outdoor Christmas Garden. Take a stroll through this floral wonderland when night falls to witness the illuminations all its glory.

Image adapted from: @bartolome_eve
Best of all, you can enjoy a white Christmas here with their snow experience in the open-air dome by the tree. 

This is where the "snowfall" happens
Image credit: @the_new_ahbin
Stay tuned for the daily Avalanche sessions, where a heavy downpour of foam "snow" will rain down from above, covering every inch of the floor.

Image credit: @chingsantos
Tanglin Mall's Christmas Garden
Time: 10AM-10PM
Address: 163 Tanglin Road, Singapore 247933
Snow: Mon – Fri 7.45PM-8PM | Sat & Sun 7.45PM-8PM, 8.45PM-9PM
Avalanche: Mon – Fri 7.30PM-7.45PM | Sat & Sun 7.30PM-7.45PM, 8.30PM-8.45PM
---
3. Ion Orchard – phone-controlled interactive Christmas tree
---

Image credit: @imarymaa
Putting a twist on the typical forest green Christmas trees, Ion Orchard has one that changes colours according to your decision. Simply download the Bvlgari mobile app to control the colour palette of this interactive Dream Maker Fireworks tree.
Admire the special effects that mimic firework sparks, which go on for around 20 seconds per colour.

Image credit: @eyetrips
Ion Orchard
Time: 10AM-10PM
Address: 2 Orchard Turn, Singapore 238801
---
4. Orchard Central – bauble arch, hot air balloon, and train cabin
---

Image credit: @jingle_belle_
Jio your loved ones to Orchard Central for the mall's Seasons of Love displays. Catching the eyes of passersby instantly is the arch walkway that's intricately decorated with gift boxes and baubles.

Image credit: @shannie.mollie
Hop aboard the hot air balloon structure for a cute solo shot, or head to the train cabin installation for a unique family photo. 

Image credit: @brendasetijo

Image credit: @kop_ccoli
Orchard Central
Time: 10AM-10PM
Date: Now till 29th December 2019
Address: 181 Orchard Road, Singapore 238896
---
5. The Great Christmas Village 2019 – carnival rides, food stalls, and performances
---

2-storey carousel
Image credit: @iris.nihao
Back for its 3rd run, The Great Christmas Village is a carnival packed with 20 amusement rides and pop-up food stalls. This year's carnival is held at 3 different locations concurrently at Scape, Grange Road Car Park, and Shaw House – so you can choose whichever one is more convenient for you.

Exhilarating NERF go-kart game for the little ones
Image credit: @toyboxbyhasbro
Enjoy a good ol' throwback with funfair games like basketball and ring toss to win adorable plushies, or have a whirl on the Grand Carousel. There's even Hasbro-themed games like a go-kart NERF competition and a thrilling human claw machine that'll be swinging you to and fro.

Human claw machine over foam pit
Image credit: @orchardroad.sg
With an exciting line-up of games, performances, and food booths under the Christmas lights, it's sure to be a lit Christmas. 
The Great Christmas Village 2019
Time: Sun – Thurs 12PM-10PM | Fri & Sat 12PM-11PM*
Date: Now till 26th December 2019
Address: Scape Playspace, 2 Orchard Link, Singapore 237978 | Grange Road Car Park, 96 Somerset Road, Singapore 238163 | Shaw House Urban Plaza, 1 Scotts Road, Singapore 228208
*From 20th December onwards, opening hours will be 12PM-11PM daily.
---
6. Wheelock Place – 2-storey music box
---

Image credit: @ck.sg_travel
Catch the Christmas Rhapsody at Wheelock Place – a 2-storey structure with a golden spiral staircase leading all the way up. Decorated with life sized music notes, marching band performers, and instruments like drums, it looks to be a music box of sorts. 

Image credit: @photographicalee
Enter the cone-shaped glass building and you'll be greeted by crystal lights and dangling chandeliers above you.
Wheelock Place
Time: 11AM-10PM
Date: Now till 1st January 2020
Address: 501 Orchard Rd, Singapore 238880
---
– Sentosa –
---
7. Universal Studios Singapore – 3D light projections, snowfall, and fireworks
---

Image credit: Resorts World Sentosa
For adrenaline junkies, grab your kakis and celebrate Christmas together at Universal Studios Singapore. After a day's worth of thrilling rides and attractions, end the day off with The Great Christmas Invention, a light show filled with 3D projections, special effects, and a meet-and-greet session with various cartoon characters.

Image credit: @mypillowsofterthanyours
You'll also get to witness their largest snowfall to date, and catch the Christmas Fireworks Spectacular that lights up the night sky with colourful sparks. 

Christmas performance on the streets
Image credit: Resorts World Sentosa
A Universal Christmas at USS
Price: From $79
Date: 2nd December 2019 – 1st January 2020
Opening hours: 10AM-6PM, Daily
Address: 8 Sentosa Gateway, Singapore 098269
---
8. Sentosa Cove – rainbow-coloured light installations
---

Passageway with rainbow panels
Image credit: @berthatheexplorer
The State of Fun doesn't sleep during the night, with stunning spots that come to life in the dark like Sentosa Cove. It has several unique neon rainbow installations and artwork worth checking out.

Candy Quartz
Image credit: Sentosa
Take your time to check out each interactive artwork here, including a multi seater seesaw titled Candy Quartz.

Snowflakes Symphony
Image credit: @diasneil
You can also watch as 300 snowflake projections change colours according to the beat of the music being played here at the Snowflakes Symphony.

Beacon of Light that's inspired by lighthouses
Image credit: @teelala
Island Lights 2019
Price: Free
Date: Now till 31st December 2019
Time: 6.30PM-10.30PM
Address: 1 Cove Avenue, #02-05, Singapore 098537
---
– Gardens by the Bay –
---
9. Christmas Wonderland – carnival with carolling, rides, and festive market
---

7-storey Luminarie Mirror Maze
Image credit: @christmaswonderlandsg
The annual Christmas Wonderland is a magical place to be during this season with its dazzling light ups. Intricately designed with gold details, their 21M-tall Luminarie Christmas Tree is a sight to behold. 

Image credit: @christmaswonderlandsg
While you're enjoying the carnival games, carolling performances, and food from the festive market, don't miss the quick 5-minute snowfall during Blizzard Time, which occurs throughout the night.

Image credit: @christmaswonderlandsg

A snow-filled wonderland
Image credit: @melv.tham
Christmas Wonderland 2019
Price: $6-$8 (Online) | $10 (Onsite)
Date: Now till 26th December 2019
Time: 6.30PM-10.30PM
Address: 18 Marina Gardens Drive, Singapore 018953
---
10. Poinsettia Wishes – pretty red flowers flown in from Netherlands
---

Image credit: @gardensbythebay
The Flower Dome is hands-down the place to be for all things floral, but nothing beats its OTT Christmas displays. With Poinsettia plants flown in all the way from the Netherlands, Poinsettia Wishes' creative displays are the cherry on top of the surrounding colourful plants.

Head to The Family Hearth for a cosy photo with the fam
Image credit: @gardensbythebay
Keep your eyes peeled for The Family Hearth, which has a living room set-up that comes with a sitting area, fireplace, and gnomes. 

Image credit: @fionahoot
Poinsettia Wishes at the Flower Dome
Price: $7.20 (Child & Senior) | $10.80 (Regular)
Date: Now till 5th January 2020
Time: 9PM-9PM
Address: 18 Marina Gardens Drive, Singapore 018953
---
– Others –
---
11. Vivocity – circus-themed decor on the rooftop
---

Image credit: @jimtkm
After you're done combing through Vivocity's retail shops, don't leave without taking a look at their rooftop Christmas tree. In place of a tree trunk is a, get this, mini roving circus. This includes toy monkeys, bats, and bears that bop to the tunes played here.

Image credit: @look.9876
The entire tree switches colours and patterns according to the beats of your fave Christmas songs.

Image credit: @loner_w_q
Vivocity
Time: 9PM-9PM
Address: 1 Harbourfront Walk, Singapore 098585
---
12. Jewel Changi Airport – Frozen-themed installations
---
For the first time in forever, Jewel Changi has transformed into a Frozen-themed Christmas hotspot. Here you'll find snow-covered forest trees, decor in shades of blue, and statues of the 2 sisters Elsa and Anna.
The set up includes the Jewel Festive Market with food booths to satisfy your sweet tooth cravings with bubble tea and desserts.
The Christmas tree here is aptly dressed in shades of blue and silver unlike the traditional Christmassy colours of red and green too. If you're lucky, you might even get a surprise snowfall in the Shiseido Forest Valley when you visit after 6PM.

Rain Vortex light show
Watch the storm rage on at the Rain Vortex light show, which brings magical snowflakes to life in a whirlwind of music and lights every night at 7.30PM, 9.30PM & 11.30PM.
Find out more about these Frozen 2 installations at Jewel Changi here. 
Jewel Changi Airport
Date: now till 5th January 2020
Address:  78 Airport Blvd, Jewel, Airport Boulevard, Singapore Changi Airport, Singapore 819666
Time: Open 24 hours, Daily
---
Christmas lights in Singapore 2019 
---
The countdown to Christmas has begun, and with it comes the pressure of picking out the perfect gifts, decorating our homes, and possibly even hosting a party. But while it's easy to get wrapped up in these tasks, it's important to remember what Christmas is really about – spending time with your loved ones.
Make this year's Christmas a memorable one by heading to these festive light ups and events with your fam and friends!
Check out these articles for inspiration on this year's Christmas gifts: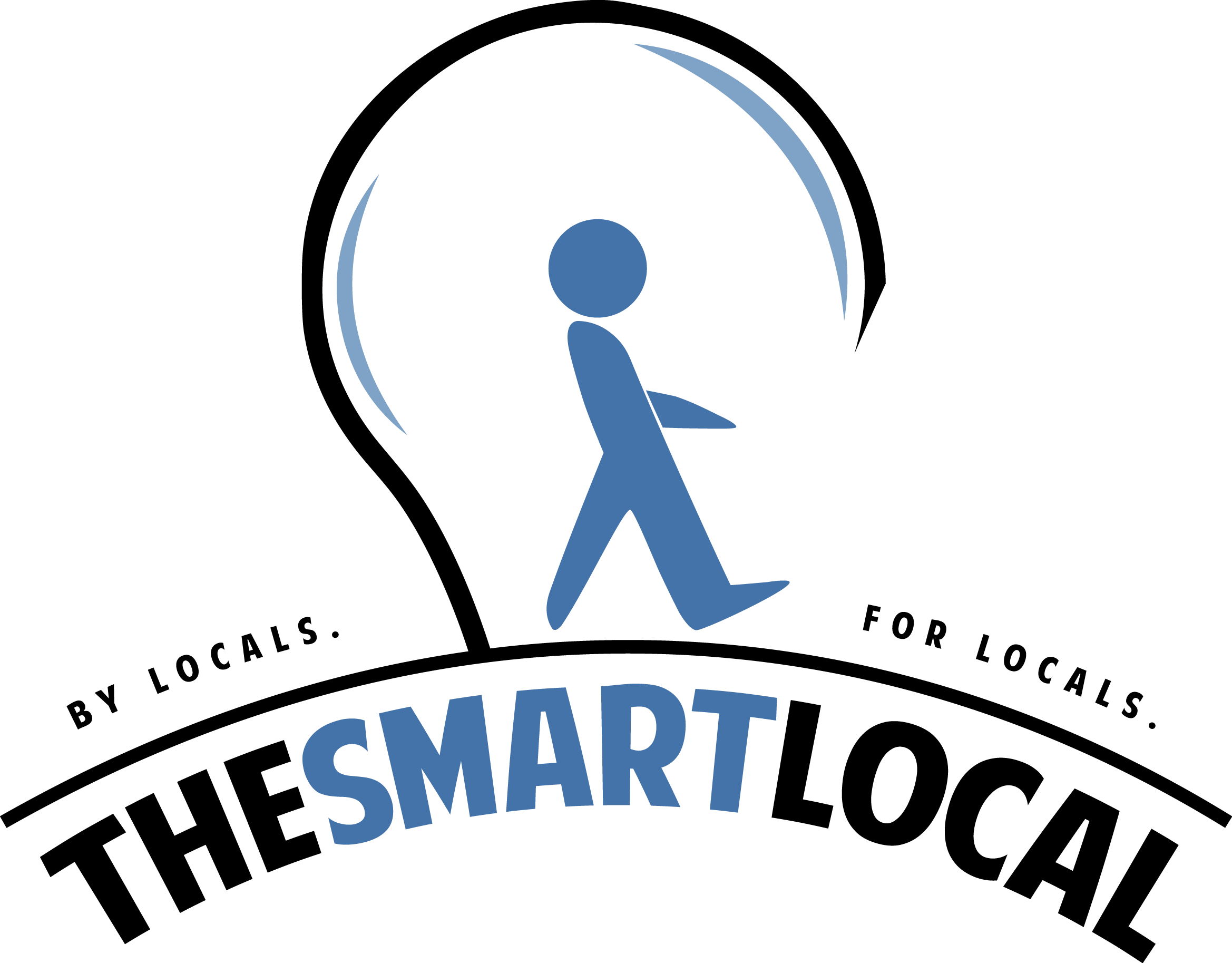 Drop us your email so you won't miss the latest news.