Gift card & voucher ideas in Singapore
---

Image adapted from (clockwise from top right): Starbucks Singapore and Ikea
Christmas gift exchanges are a tricky field to navigate, especially when you spend so much time trying to pick out the perfect gift for friends, family members, and colleagues. 
This year, skip the unnecessary headache by getting them gift cards instead! This way, they'll have the freedom to get items they'll confirm like. Whether your giftee is a new BTO owner or the resident sweet tooth, here are 9 useful gift cards you can get in Singapore:
---
1. IKEA – for the new BTO couple
---

Image credit: Ikea
Beyond the warehouses and showrooms that continuously flood our IG feed, IKEA is the place to go when it comes to our furnishing needs. Boasting a range of textiles, sleek kitchenware and chests of drawers, it definitely has something for every homeowner. 
For a newly BTO-ed couple, gift them with an IKEA gift card to pick out any items of home decor they want. It's an especially great gift since you'll be helping them cut down the heavy cost of furnishing a new home.

Image credit: @engchan
Even if your friend decides they don't need it for home decor items, the gift card can be used at the Swedish Food Market and restaurant which are key pit stops in every IKEA run. They can treat themselves to a feast of IKEA's signature meatballs or any item on the menu.
Locations to use at: IKEA Alexandra and IKEA Tampines
Denominations: $20 | $30 | $50 | $90 | $100 | $120 | $190 | $400
Get it here.
---
2. ROYCE' – for chocolate lovers
---
For friends who are always caught with a chocolatey snack on-hand, ROYCE' has guilty chocolate variations that'll serve their cravings well. Plus, it'll be a luxurious treat for them this holiday to pick out something they've always wanted to try.

The gift cards come with either classic blue or snowy white holders
Since calories don't count during the holidays, this gift card is sure to be a hit. Made in Japan, ROYCE' products come in an array of flavours and types. With an extensive selection of unique chocolate popcorn, chocolate bars, chocolate-coated almonds and potato chips, your giftee will have a lot to choose from.

Chocolate Bar Milk ($7.50), Pure Chocolate Caramel Milk & Creamy White ($15), and Nutty Bar Chocolate ($12.50)
While you're dropping in to get those gift cards, take the opportunity to get their best-selling melty Nama Chocolate ($15). It comes in a special Orange & Mango flavour this season that's certainly worth a try before they go off the shelves.

Plenty of Nama Chocolate flavours to choose from
Locations to use at: all 8 outlets* here
Denominations: $10 | $20 | $50 | $100
*Available for purchase at all outlets except Takashimaya.
---
3. CapitaLand Malls – for the all-out shopaholic
---

Funan Mall
Conquering multiple levels of shopping malls might be tiring for some, but shopaholics come alive at the mere thought of it. Instead of limiting your shopaholic buddy's options to categories like fashion, technology or sports, give them the best of all worlds with a CapitaLand Mall gift voucher.
Available for use at over 2,000 stores at a whopping 18 malls in Singapore, including Funan, Jewel Changi Airport, and Ion Orchard, your friend will be free to run wild with your gift voucher.
Locations to use at: 18 outlets here
Denominations: $10-$200
Get it here.
---
4. Sephora – for the makeup & beauty guru
---
If Sephora is a compulsory pit stop for your friend whenever they go out, a gift card for their shopping haunt will be well-received. They'll be able to splurge on everything from new makeup palettes, brushes, lippies, and cosmetics to doll up for their year-end celebrations.
They'll also have the perfect excuse to stock up on popular brands like Tarte and Fenty Beauty. Apart from that, this also happens to be the best time for them to get some chio Christmas bundles to take home.
Locations to use at: Outlets here.
Denominations: $10 | $25 | $40 | $50 | $75 | $100 | $150 | $200 | $250
Get it here.
---
5. ASOS – for the fashionista
---

Image credit: @asosmarketplace
We all have that one friend who's always dressed to impress – even if it's for a late-night prata run. If they're always going on about having "nothing to wear" after sweeping through every other retail store in Singapore, ASOS has fashion gems from brands that can't be found in Singapore.
An online one-stop shop for all-things fashion, ASOS carries a wide range of shoes, accessories, and apparel at affordable prices. Help a friend out with a shopping voucher so they can refresh and upgrade their wardrobe over the Christmas period.
Locations to use at: Website here
Denominations: $30 | $50 | $75 | $100 | $125 | $150 | $200
Get it here.
---
6. Decathlon – for the fitness enthusiast
---
For friends who somehow always have a ton of energy for basketball games and 10KM runs even after clocking out from work, Decathlon has a ton of potential gifts for them. After all, it's filled with racks of sporting equipment, accessories and sportswear. 
Instead of having to spend on pricey workout clothes, gym regulars can have their pick of affordable options that include everything from leggings to sports bras. There's also gear for snowboarding and trekking for those who are heading overseas this Christmas, as well as fishing and camping necessities for nature lovers. 
Gift vouchers are available for purchase at any of their 7 outlets.  
Locations to use at: 7 outlets here
Denominations: $10-$250
---
7. Challenger – for the tech junkie
---
Stocked with all things IT, Challenger is home to products of crowd-favourite brands like Apple, Google, and JBL. You can help tech junkies shave the price off smart gadgets like Google Home and waterproof cameras, or even fancy drones.
Challenger also has a line-up of the laptops, printers, speakers, and tech accessories, so your gift voucher will benefit both students and workaholics alike.
Gift vouchers are available for purchase at any of their 39 outlets.  
Locations to use at: 39 outlets here
Denominations: $50
---
8. Starbucks – for the caffeine lover
---
For colleagues who are always relying on coffee runs for an extra midday boost, give them fuel for their next few Starbucks runs with a Starbucks Rewards card. This gift card offers plenty of benefits like points accumulation a free birthday drink. 
As they earn more points through each purchase, they'll be upgraded to higher tiers that come with even more freebies to claim.

Holiday French Vanilla Latte
Image credit: @leedae_hyung
Besides the crowd-favourite frappes and flavoured iced teas, give your colleague an excuse to indulge in recently-released Christmas-themed drinks like Peppermint Mocha, Toffee Nut Crunch Latte, and Holiday French Vanilla Latte. 

Image credit: Starbucks Singapore
There are also limited edition festive merchandise that feature adorable prints like penguins that they can use their gift card on. 
Locations to use at: Outlets here
Denominations: $10 | $20 | $50 | $100
Get it here.
---
9. Steam – for the avid gamer
---

Destiny 2: Forsaken
Image credit: Steam
If you know your bud's a gamer, give them the freedom to get any game they desire from Steam. An online platform where you can download games and play with others online for free, it features a massive range of genres from strategy and action to kids and VR games.
Other than games, the gift card can be used on software and hardware like console controllers you can order on site. Simply send the gift card straight to your friend's Steam account online.
Locations to use at: Website here
Denominations: $20 | $50 | $100
Get it here.
---
Impress your secret santee with ROYCE' Christmas gifts
---
Picking Christmas gifts can be quite a task, especially when you're trying to get the perfect present for your loved ones. To make things easier, let them choose something they'll definitely love by getting them a useful gift card.
To truly spoil market among your kakis, treat your friend to a gift card from ROYCE'. Other than their pretty gift cards, the Japanese chocolate brand will be having a Spin-and-Win wheel at all their 8 outlets from now till 20th December 2019.

Spin-and-Win wheel
Simply spend $100 in a single receipt at the store to join this Christmas promotion. Other than $10 and $50 gift cards, you might get a chance to take home a free chocolate snack from a range of prizes.

Take home a chocolate treat or gift card
Other than their classic selections, you can win a Chocolate Wafer Tiramisu Cream that has a rich blend of coffee, mascarpone cheese cream, and white chocolate. The prizes also include Potechi Crunch Chocolate that has bits of potato chips coated in milk chocolate, as well as Potegoma Cookie which comes with black sesame and crispy chips.
P.S. The Spin-and-Win is limited to the first 50 customers per store each day, so head down to the nearest outlet ASAP to be rewarded with attractive sure-win gifts – just for going about your annual gift-shopping.
Whether you're shopping for chocolate treats or getting a gift card, bank on ROYCE' and you're sure to be crowned the best Secret Santa of the year!
Outlet list here.
Website
Note: Gift cards can be used at all ROYCE' outlets. They can also be purchased at all outlets excluding Takashimaya. 
---
This post was brought to you by ROYCE'.
Photography by Joshua Ryan Lee and Theodore Ang.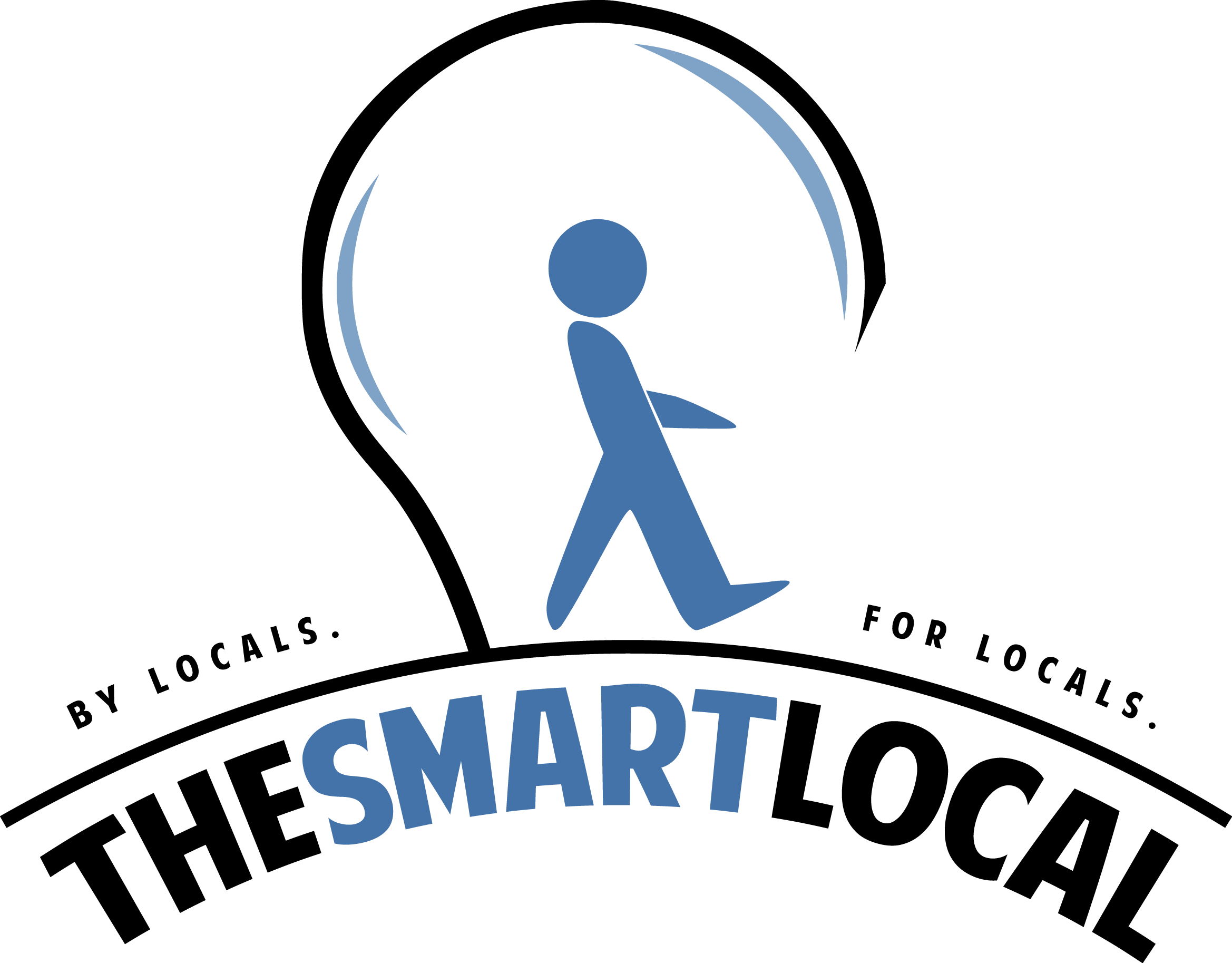 Drop us your email so you won't miss the latest news.