Christmas decorations in Singapore 
---
With slightly more than a month until Christmas rolls around, there's no time to lose when it comes to decking the halls with festive ornaments and pimping your tree with trinkets. But for items that are only used once a year, it can feel like a "waste" of money to spend too much on festive decor – no matter how chio they may be.
Filled with affordable gems like 3D Christmas stockings, customisable garlands, and unique bauble sets, here are 7 treasure troves with affordable Christmas decorations in Singapore that won't make you feel the pinch:
Get inspiration for this year's Christmas gifts in these articles:
---
1. Masons Home Decor – Singapore's largest Christmas store
---
Think Christmas and a beautifully ornamented tree covered in string lights, ribbon and gilded baubles come to mind. And at Masons Home Decor, you'll find what you need to make that Christmas pine shine.
Starting off with the tree first, Masons Home Decor has a range of hyper realistic trees available. The trees are exact replicas of evergreens down to the way the pine needles grow naturally in the wild. And unlike real trees, these are built to last a lifetime, and won't shed needles all over the floor once the new year rolls around.

Image credit: Masons Home Decor
With the base procured, you'll want to decorate the tree as merrily as possible. As Singapore's largest Christmas store, it carries an extensive range of decorations for the festive occasion.
Some 100 new designs are brought in a year, including baubles, garlands, and other decorative items. If you have a theme in mind for your tree, you can even shop by one of its 14 colour categories.
It's never too early to get started in preparing for the year-end holidays. And with up to 40% off Christmas decorations, there's no reason to delay celebrating any longer.
Masons Home Decor
Address: 5 Periera Road #04-01, Asiawide Industrial Building, Singapore 368025
Opening hours: 11AM-8PM, Daily
---
2. Juz My Party by Yeo GM Trading – 3D Christmas stockings
---

Vibrant festive baubles
Image credit: Juz My Party by Yeo GM Trading
As its name suggests, Juz My Party by Yeo GM Trading is a one-stop shop for party necessities like balloons and banners. But beyond these props, there's also Christmas decor hanging at different areas of the shop.
Reindeer figurines
Image credit: Juz My Party by Yeo GM Trading
Check out their brightly-coloured bauble sets hung on the racks that start from $3 for 6 pieces. They also carry shiny tinsel garlands below $4 per piece.

3D Christmas stockings
Image credit: Juz My Party by Yeo GM Trading
Add in your annual trinkets into the 3D Christmas stockings that come with pop up figures of snowmen and reindeers. There are also different variations of textures, patterns and colours to pick from.

Image credit: Juz My Party by Yeo GM Trading
Juz My Party by Yeo GM Trading
Address: 113 Eunos Ave 3, #06-02/03, Gordon Industrial Building, Singapore 409838
Opening hours: Mon – Sat 10AM-8PM | Sun &PH 10AM-5PM
Telephone:6295 5545
Juz My Party by Yeo GM Trading website
---
3. Henry Christmas Wholesaler – Discounts with bulk purchase
---

Snowy window display
Image credit: Damian Joseph Teo
Henry Christmas Wholesaler is a neighbourhood shop located at the corner of Geylang Road. While it might look like a simple shop from afar, a closer look will reveal a Christmassy haven, starting from their snowy window display.

White Christmas decor intricately hanging from above
Image credit: Nancy Yeo
With the air-con set on full blast and winter decor like snowflakes and angels hanging from above, this place is akin to a winter wonderland. In here you'll find snowman figurines below $10 each, with smaller pieces going at 5 for $10. There are also bauble bundles of 24 pieces costing the same price.

Extensive tinsel selection
Image credit: Derrick Tan
Have your choice of glittery tinsel that come in baby pink, snow white and vibrant primary colours.

Image credit: Derrick Tan
You can also find some miniature ornaments and figurines for cheap at the back of the store. Since it's a wholesale store, you can look forward to larger savings with bulk purchases.
Henry Christmas Wholesaler
Address: 734 Geylang Rd, Singapore 389645
Opening hours: 10.30AM-9.30PM, Daily
Telephone: 9233 0292
Henry Christmas Wholesaler website
---
4. IKEA –  Tree ornament bundles
---

Bauble set of 20
Image credit: IKEA
Fully decked out in the latest Christmas collection as the end of each year approaches, IKEA's showrooms are the pinnacle of inspo for Christmas home decor.

Image credit: IKEA
Get bauble sets at $9.90 for 20, with a mix of colours like gold, red, blue, and silver. There are also fully transparent ones if you prefer a cleaner look. Other tree decor items include mini Santa Claus figurines at $4.90 for 10.

140CM Christmas tree
Image credit: IKEA
While having a giant Christmas tree that can fit all our presents beneath would certainly be a sight to behold, there's often no space to do so in most of our homes. But instead of settling for a tabletop tree, get a compact 140CM tree for $19.90 to add a touch of festivity.
IKEA Alexandra
Address: 317 Alexandra Rd, Singapore 159965
Opening hours: Sun – Thurs 10AM-10PM | Fri & Sat 10AM-11PM
Telephone: 6786 6868
IKEA Tampines
Address: 60 Tampines North Drive 2, Singapore 528764
Opening hours: Sun – Thurs 10AM-10PM | Fri & Sat 10AM-11PM
Telephone: 6786 6868
---
5. Lim Hock Swee – Unique baubles filled with plush toys and beads
---

Image credit: Lim Hock Swee Christmas Tree & Decorations Trading Co
Located along the long line of shophouses by Geylang Road is Lim Hock Swee Christmas Tree & Decorations Trading Co. Christmas trees, inflatable snowmen, sparkly garlands – there's much to pick from here.

Unique filled baubles
Image credit: Tara Lin
But something that catches the eye immediately is their unique baubles. Instead of the usual coloured or textured baubles, this shop sells transparent ones filled with special items like plush snowmen and clusters of beads.

Image credit: Tara Lin
Lim Hock Swee Christmas Tree & Decorations Trading Co.
Address: 801 Geylang Rd, Singapore 389681
Opening hours: 10AM-8.30PM, Daily
Telephone: 6744 2266
---
6. Daiso – $2 knick-knacks like puppets and window decals
---

Image credit: @5mini_family
Singaporeans are no stranger to the galore of cheap items at Daiso, where everything goes for just $2. Besides household goods and interesting snacks, they're also known for their seasonal festive items. Once Halloween is over, the jack-o-lanterns and witch hats get swapped out for adorable Christmas knick-knacks that are hard to find elsewhere.

Christmas puppets
Image credit: City-Cost
The Santa Claus, snowman, and reindeer puppets are a great addition to hang around the house or for the little ones to play with.

Image credit: City-Cost
Spread Christmas joy from the outside with stick-on gel decals pasted on your window panes. There are a handful of designs to choose from, including a snowman, reindeer, and snow globe.

DIY your own Christmas tree with a Daiso kit
Image credit: @5mini_family
Check out their shelves of wreaths, fairy lights, ornaments, and DIY Christmas tree kits.
Daiso
Outlet list here.
Opening hours: 10AM-10PM, Daily

---
7. Hsen Global Pte Ltd – Customisable garlands 
---

Image credit: Hsen Global Pte Ltd
Hidden in an industrial building, Hsen Global Pte Ltd has much to offer, starting from the low price of $0.20 for pinecones that'll add a rustic touch. Their spew of coloured baubles that come in different shades and finishes like matte and reflective go for as low as $1.50 for 6 pieces.
You can also get your hands on plush Santa Claus and reindeer decor for $0.50 each, and gel decals from a mere $1.
There's also the option to customise your garlands with pearl beads and glitter foliage that cost $30 and below.
Hsen Global Pte Ltd
Address: 18 Tannery Lane #02-02, Lum Kong Building, Singapore 347780
Opening hours: Mon – Fri 9AM-6PM | Sat 9AM-4PM
Telephone: 6299 5510
---
8. Spotlight – Fun DIY projects
---

Sparkly baubles to dress up your tree
Image credit: @watchourspace
Beyond being the go-to for art and party supplies, Spotlight is also stocked with a ton of Christmas decor. Mini sparkly baubles are sold at $3.50 for 25 pieces now during their Christmas sale (U.P. $5), and come in colours like teal, gold, and silver.

Image credit: Spotlight
Artsy folks can also get their hands on some DIY projects to immerse themselves in the holiday spirit while bonding with the fam. Some options include creating a Traditional Wreath in shades of green and red, or an elegant Glam Luxe Wreath made using baubles and glittery flowers. You can download the step-by-step instructions for free from Spotlight's website here, and purchase all the items you need at the store.

DIY Traditional Wreath and Glam Luxe Wreath
Image credit: Spotlight
Spotlight Plaza Singapura
Address: 68 Orchard Road, Level 5, Singapore 238839
Opening hours: 10AM-10PM, Daily
Telephone: 6733 9808

Spotlight Westgate
Address: 3 Gateway Drive, Westgate, Level 3, Singapore 608532
Opening hours: 10AM-10PM, Daily
Telephone: 6259 6356
---
Cheap Christmas house decorations in Singapore
---
The first signs of Christmas are hard to miss with extravagant decor and even mega Christmas trees in malls and along Orchard Road. While we might not be able to recreate our own Christmas decorations to that extent, dressing up our homes with ornaments and festive garlands will certainly bring on the holiday spirit.
Rather than spending a bomb on Christmas decor that you'll only take out annually, drop by these Christmas shops in Singapore to get quality items for way less.
Check out our other decor-related articles:
---
This article contains partial partnership content. However, all opinions are ours.
Original article published on 28th November 2019. Last updated by Raewyn Koh on 3rd November 2021.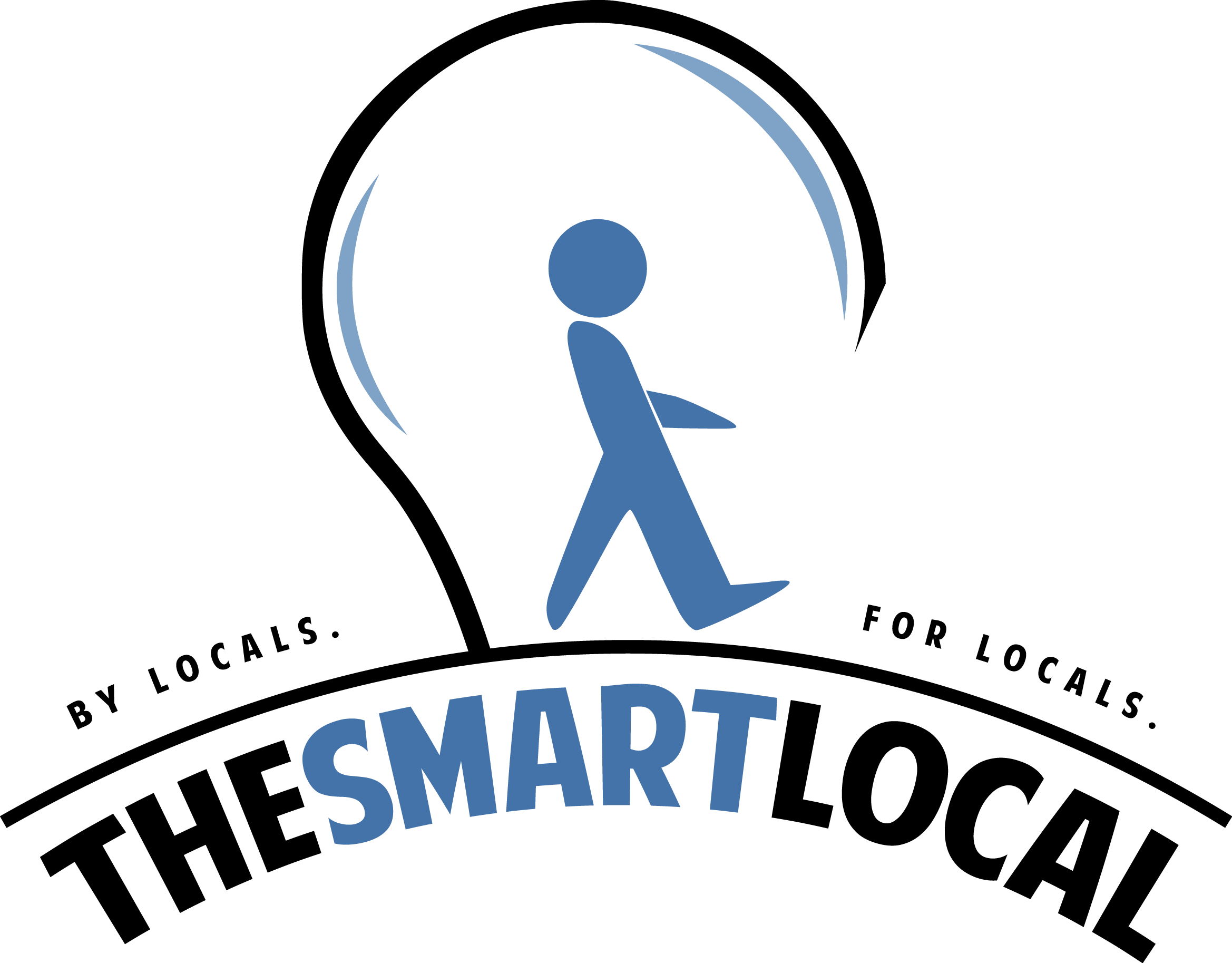 Drop us your email so you won't miss the latest news.