Christmas gift ideas in Singapore
'Tis the season for gifting, and you may be racking your brains trying to get the perfect present for your Secret Santa. To help you avoid the faux pas of gifting something generic and completely impersonal, buy something that perfectly matches the personality and lifestyle of the recipient.
From busy bees constantly frazzled from work stress to resident Masterchefs who always spoil market at potlucks, here are 12 Christmas gift ideas for every type of colleague you know.
Pssst…Each of these items can be purchased from Metro, meaning you'll get to check everyone off your gift-shopping list in one sitting.
1. For the colleague who's been "recycling" the same plastic water bottle for the past year
They claim they're trying to save the Earth by reusing plastic bottles, but at this point, you're worried about having to save them from BPA poisoning instead.
Invest in a sturdy flask or tumbler for them, among Metro's huge selection of designs, sizes, and materials.
For the ultimate touch of class, get the La Gourmet Thermal Flask and Mug ($39.90 for bundle set). Elegantly cloaked in leather, the mug even comes with a built-in tea strainer!
2. For the colleague who spends every day of annual leave abroad
The perfect gift for a globetrotting extraordinaire is one that makes their travels easier. Get them a Mogics Power Bagel ($64.10) and they'll be forever grateful. This handy universal travel adaptor fits sockets in any part of the world, and has a bunch of ports so you can plug multiple devices at one go.
To quell their luggage woes when packing toiletries, get the TIC Travel Bottle and Dispenser ($85). Fitted with removable storage tubes for shampoo, conditioner and body wash, it ensures the volumes meet travel limits while preventing any messy leakages or explosions.
These 2 travel must-haves are from We The People, the only physical chain of stores in the world to exclusively retail products funded through Kickstarter. Available at Metro's Paragon and Centrepoint outlets only!
3. For the young-at-heart colleague who's restricted to corporate wear
A sucker for all things glittery and adorable, formal office wear in black, white, and varying tones of grey have worn this colleague down.
Allow them to express themselves with rainbow shades and ultra cute animal characters – even if it's just throughout lunch hour – with these Character Wristlet Purses ($9.95).
4. For the colleague who's always freezing cold
Their survival mission will forever be to discreetly increase the air-con temperature, 'cause anything lower than 25°C will have them shivering as if the office is in Antarctica.
This Reversible Shawl ($129) from Joan Sports is thick and weighty, giving them maximum protection from the cold plus a comfortable sensation of being snuggled at the same time.
5. For the colleague who is critically addicted to coffee
Fuelled by pure caffeine, these java aficionados probably have coffee coursing through their veins at all times. Let them craft their own concoctions with a Java Coffee Maker ($24.80). It makes use of traditional French press coffee-making techniques so your colleague can customise how robust they want their daily cuppa to be.
Know someone who's always swigging a bottle of cold brew? Get them the Dripo Cold Brew Kit ($49.90) and they'll be making their own batches of refreshing ice-drip coffee. Yet another successfully crowdfunded item available under We The People, find this exclusively at Metros Paragon and Centrepoint outlets!
6. For the wannabe Hypebeast or Hypebae
We all know that one person who's dying to be Hypebeast or Hypebae material. They can now realise that dream with Metro Underground, a specially designated zone within Metro's Paragon outlet where you can stock up on streetwear staples.
Kick-start your colleague's Hype wardrobe with loose, casual pieces like hoodies and sweatpants, as well as fitted crop tops and bomber jackets. Sift through the racks for cult favourites such as Supreme, Palace, Thrasher, and Champion.
Shopping for the biggest sneakerhead in the office? There are kicks from big brands like Puma, New Balance and Adidas starting from $99.
7. For the forever-late colleague who comes to work with wet hair
That awkward moment when your colleague's dripping wet hair leaves a trail around the office…
With the Panasonic Compact Hair Dryer ($35), there's no longer an excuse to start the morning off with a soaked head.
It's small but powerful, blowing at both hot and cool settings so your colleagues don't have to worry about frizz from overheating. It also folds into half its size so they can chuck it in their bag, or leave it in the office for emergency quick-drying before important meetings!
8. For the colleague who hasn't outgrown the Pokémon fad
The introduction of Pokémon Go has only made the surge of grown-up Pokémon fans more passionate than ever.
Satiate their hunger for all things Pokémon with a selection of fluffy Plushies ($34.95) and Figurines ($6.95 for small, $16.95 for large) to place all around their workspace. It's like bestowing a real-life Pokédex upon them! Available exclusively at Metro's Paragon and Centrepoint outlets.
9. For the colleague who's a tad too frazzled from work stress
Impending deadlines, end-of-year reports…stress is at an all-time high right about now.
Soothe your colleague's nerves with some Scented Candles ($37) from To Be Calm. Not only is the fragrance bewitchingly pleasant, but aromatherapy is also legit.
Alternatively, you can also treat your colleague to a DIY pamper session at home with an Origins Mask Trio ($36).
10. For that colleague whose hair is fried after one too many sessions of bleaching and dyeing
Platinum blonde one month to mermaid ombre the next, this colleague's crowning glory has gone through quite a journey.
Bless those tresses with intensive moisturising shampoos and conditioners courtesy of Kose Cosmeport Salon Style ($16.90 each). The reputable Japanese brand is known to help users achieve shiny, luscious locks within just a few washes.
11. For the colleague who loves to make treats but thinks cupcakes are too #basic
They're a superstar every time there's an office party where they can let their culinary skills shine. Popsicles are much-appreciated in Singapore's sweltering heat, so let these budding Masterchefs unleash their creativity with a set of Zoku Fish Pop Molds ($32.90).
Featuring quirky animal designs with intricate details, they make frozen sweets even more of a joy to eat. If you're gifting these to a parent, you've struck gold. The penguin pops are a sure-fire hit with kids.
12. For the colleague who spends $7 a pop on beverages
Be it power smoothies or "green" juices filled with spinach and kale, this particular colleague splurges a good portion of their salary on just midday beverages.
Let them skip the juice bar queues and save a tonne of cash with their very own Tefal Mix & Drink Blender ($79.90), sporting a powerful motor that can blitz up whatever raw mixture of ingredients get thrown in.
Christmas shopping at Metro
Forget planning a shopping route and itinerary all around the island. All the gift ideas featured above can be purchased from Metro, making them a one-stop shopping haven to secure everyone's gift.
From electronics for the tech geek to newly launched makeup for the beauty guru, and everything else in between. Metro's got you covered, with their multiple outlets around the island.
Metro Paragon
Address: 290 Orchard Road, #02-28 Paragon, Singapore 238859
Opening hours: 10AM – 9.30PM daily
Telephone: 6835 3322
Metro Centrepoint
Address: 176 Orchard Road, The Centrepoint, Singapore 238843
Opening hours: 10AM – 10PM daily
Telephone: 6788 3322
Metro Causeway Point
Address: 1 Woodlands Square, #01-18/19 Causeway Point, Singapore 738099
Opening hours: 10AM – 10PM daily
Telephone: 6893 3322
Note: Products and prices shown are subjected to terms and conditions., while stocks last.
---
This post was brought to you by Metro.
Photography by Yeo Yuan Ning.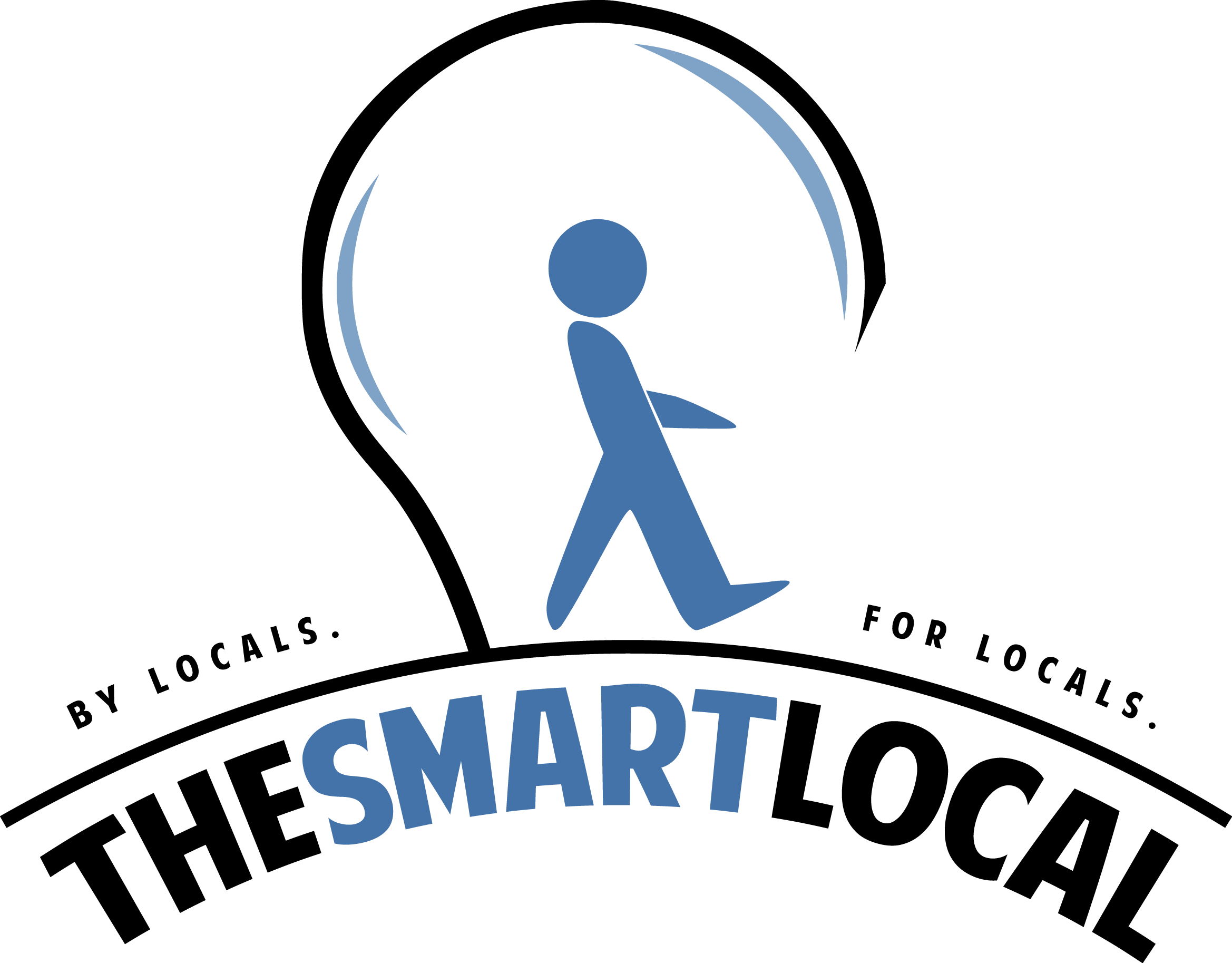 Drop us your email so you won't miss the latest news.