Getting the Perfect Christmas Gift
With just days to Christmas, I figured there are only ever two categories of shoppers – the kiasus and the procrastinators. A kiasu shopper is someone who plans way ahead of time and has gotten gifts for everyone one month in advance – family members, boyfriend, girlfriend and maybe even their pets.
On the other end of the spectrum, the procrastinators are those who are still clueless and desperate for the perfect gifts. Like me! With this list of original last minute gifts, I hope to do myself and the procrastinating community a favour.
Most of these are new products, making them original presents that will surprise your friends. Stop buying books and chocolates for people please, that just screams of last minute desperation. With this guide, you will at least get inspiration for your last minute gifts.
– Gifts For Friends Who Are Practical –
1. Barn & Potter
Best For: Those who love aromas.
While you are busy setting up the Christmas tree, hanging up your fairy lights and thinking of what food to prepare, don't forget about the overall ambience too. Indulge your sense of smell with aroma that makes for a cozy stay-in, a small gathering or a party this holiday.
Established in 2007, Barn & Potter was inspired by the rich history of both traditional folk pottery and aromatic medicine in the olden days. Head down to their shop at Tai Seng Avenue to see more of these cute pottery.
2. Daniel Wellington Watches
Best For: Loved ones who like to dress up.
If you're look for a classy gift for him or her, Daniel Wellington released a new 34mm watch collection this month. You can find the full Daniel Wellington catalogue on Ashtrodite's website. Read more about the watch in our feature here.
3. Valore Gifts
Best For: Techies / Colleagues.
These presents are great for those with limited budgets who have to buy Christmas gifts for e.g secret Santa exchanges. Just because your budget is limited, it doesn't mean your gift has to be boring. Valore's gift ideas are clever and functional and most can be used both in the office and in the comfort of your own home.
Valore vSound Magic Ball Bluetooth Speaker
These are no ordinary speakers that plays your favourite tunes but a funky ball of colours that brings life to a party.
Valore's Mini Vacuum Cleaner
Funfact: The keyboard contains 70% more bacteria than a toilet seat. Can you imagine how much dirt you are expose to when you go to work everyday? This mini vacuum cleaner comes in so handy to clean up those dust specks and food crumbs that you have left behind on your keyboard.
Visit Valore here.
– Gifts For Friends Who Love Food –
4. Jara Petit Cheesecups
Best For: Those into sweet treats.
Christmas calls for some pampering with these sweet dessert. This hybrid of a cupcake and cheesecake will satisfy one's craving without guilt.
These adorable cheesecake jars from Jara Petit Cheesecups are filled with alternating layers of cheese, crushed cookies, marshmallows and assorted toppings. At $4.50 per jar, it is both a treat for the eyes and great as a low-budget but thoughtful gift!
5. Argentinian Supplies at boCHINche
Best For: Those who cook.
If you want something unique for that friend of yours who loves to cook, check out Bochinche. With Argentina cuisine and groceries being rare in Singapore, this will definitely make for a unique gift.
We visited the grocery-cum-restaurant Bochinche earlier this month – have a look at our review!
6. Harry Beer Popsicles
Best For: Those who enjoy the taste of alcohol.
This is bound to delight your beer guzzling friends. "Who said beer was just for drinking?" is the tagline of Harry's latest buzz of beer popsicle. There are 3 beer popsicle flavors to choose from: Pure HPL, Mango HPL with Strawberry and Lychee HPL with Raspberry.
The ice cold beer popsicle will be on the house with every Big Plate purchased so if you're thinking of going out for Christmas, end your meal with a popsicle that has a tinge of alcohol. I was expecting it to be a bit more bitter due to the beer content but turned out I really enjoyed the fruity combination of mango and lychee with the HPL beer. Click here to read more about this promotion.
7. Sweet Enchantments
Best For: The health concious who love to snack.
Sweet Enchantment explores the age-old traditional craft of candy making. All-natural and lovingly handcrafted hard rock candies will do a good gifts for the health conscious. A similar way of making rock candies like Sticky but they do not use artificial flavoring.
8. Nescafe Coffee Machines
Best For: Coffee lovers.
Introducing the Chococino and Caramel Latte Macchiato – the most suitable flavors for this time of the year. Imagine snuggling under a blanket, hands wrap around a cup of hot cocoa, with the air-con low and snow falling outside your wonder. Everything is possible accept the last part but you can let your imagination run wild with these flavoured drinks from Nescafe.
We last spotted their limited edition "Billy The Artist" Dolce Gusto Coffee Machine going at just $289!
9. CP Foods
Best For: Those into party hosting.
If someone buys me frozen food for Christmas, I will probably be mad. But not if I'm throwing a house party. These microwaveable food packs make hosting a party a fuss-free affair. Check out for their latest Crispy Chicken with Hot & Spicy Sauce that was launched this month. Head over to their website for more info.
10. NomNom Secret Santa boxes
Best For: Those who like sweet surprises.
Priced at $25.90, The Secret Santa Box will surprise loved ones with sweets and cakes from cafes and bakeries around Singapore.
11. Heineken Limited Edition Cans
Best For: Those into beer and collectibles.
What is a celebration without some booze, this gift is the ultimate get-in pass to any party. Heineken Singapore gave these cans a fresh look with tactile feature and a special texture on the green portion of the can. Cheers, and always remember to enjoy Heineken responsibly.
12. Limited Edition Haagen-Dazs Flavours
Newly released flavours from Häagen-Dazs' this Christmas are Vanilla Florentine and Bailey's, retailing at $14.50 a pint. The Vanilla & Florentine has crunchy almond clusters smoothly mixed into the vanilla ice-cream. This is part of their Christmas menu which will be available till December 31st, 2014.
13. Australia's Pieface
Australian brand #piefacesg has come to Singapore! Each pie face is different as they represent different flavours, from steak pies to veggie pies. The pies were popular with our staff at our early Christmas party.
You can check out their oulets at Sommerset 313 and Bugis Village and their Facebook page here.
– Log Cakes –
No Christmas celebration is complete without log cakes. Here were some of our favourites.
14. One Degree 15 Log Cakes
Best For: Chocolate cake lovers.
ONE°15 is nestled within the exclusive Sentosa Cove enclave. It offers world-class marina facilities and a comprehensive range of luxurious private club amenities. You'll be forgiven if you couldn't even find their special catering service page on their site, as they are not well-known for being a caterer.
This is one of the most underrated logcakes I'ver had this year. Appearance-wise, it looks just like any cake from a random shop but once you take a bite into it, you'll understand why we rave about it. The chocolate mousse layers are dense and rich and it will delight any chocolate lover.
15. MEDZ Log Cakes
Best For: Instagrammers.
MEDZ gives christmas logcake a whole new twist with their rainbow layered cake. This very photogenic 1.2kg festive rainbow cake ($46.90++) is dressed up with chocolate ganache and it's bound to make your instagram followers squeal.
16. White Christmas at Bakerzin
Best For: Big orders for the sheer variety.
Bakerzin celebrates a White Christmas this year, with an extensive range of treats – you can order for 3 types of Christmas Roasts to 10 types of Christmas Sweets. Check out their full menu here.
17. Three Log Cakes at Carlton Hotel Singapore
Best For: Red Velvet and Yuzu lovers.
Carlton has 3 different log cakes this year, with The Flame Valentino Log Cake being the most eye catching one. Fans of red velvet would want to give this a try! They have also introduced the new Mango Yuzu Manjari Log Cake to their menu. You can read find out more on celebrating Christmas with Carlton in our write-up here, where they offer several promotions to early birds.
Last Minute Gift Exchanges
At the end of the day, 'its the thought that counts'. It doesn't matter that you've waited till the last minute. There still is time! If you're getting somebody a present, make sure you put effort into your gift. Here's hoping that the procrastinators buy something more original than yet another box of chocolates or book the recipient will never end up reading.

Merry Christmas everyone!
---
Disclosure: We received many media samples sent to our office and many more gift ideas pitched to us in press releases. We highlighted our favourite picks in this article.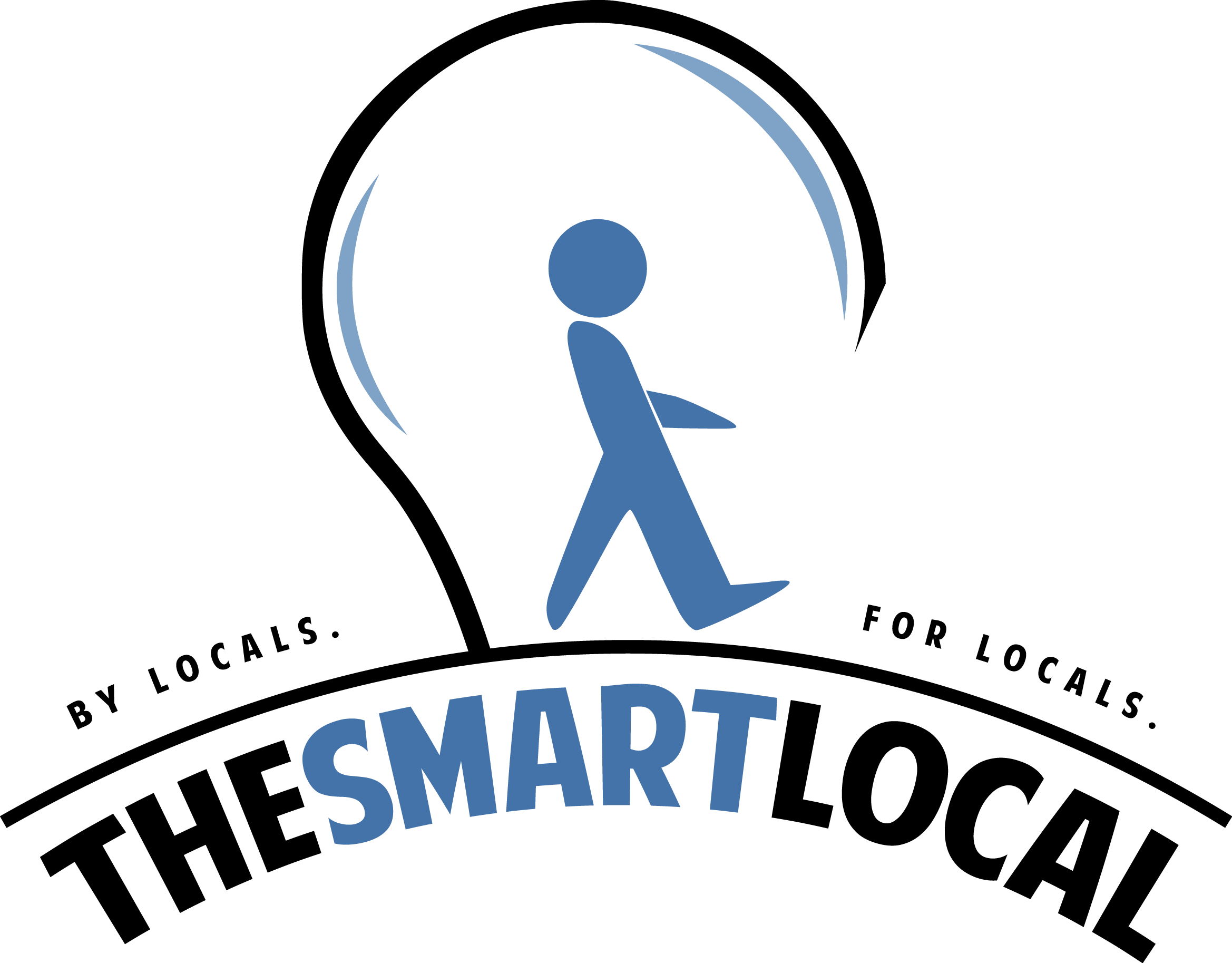 Drop us your email so you won't miss the latest news.