Advent calendars in Singapore 2019
---
Image adapted from: The Body Shop, Amazon
Christmas carols, shiny decorative displays, and big festive sales have started to fill every mall as we're getting closer and closer to the big day. It's hard not to get swept up in the infectious Yuletide buzz even as we're battling the year-end work slump and rushing to clear deadlines before 2020 rolls over.
Amp up the anticipation as you're counting down to the holidays with these Advent calendars for 2019. Each one is stuffed with mini gifts to be unveiled daily leading up to Christmas so there's something to look forward to when you wake up each morning – from Harry Potter merch to craft beer and pampering LUSH bath products.
Check out our other Christmas articles here:
---
1. Harry Potter LEGO set
---

Image credit: Toys"R"Us
Build your own "Christmas at Hogwarts" scene with LEGO's Harry Potter Advent Calendar ($60). Apart from Harry, Ron, and Hermoine, the set also includes minifigures of beloved professors McGonagall and Dumbledore, as well as well-detailed food items like turkey and wine goblets.

Image credit: Toys"R"Us
There are even the 4 house banners and a little fireplace for good measure.
Get it on Lazada here.
---
2. Drip bag coffee from Hook Coffee
---
Skip your usual kopitiam kopi-peng and spice it up with some unconventional festive versions for a change. The Hook Coffee 2019 Advent Calendar ($49) comes with 24 Christmas-themed coffee flavours, and you'll get to fuel your mornings with cheekily-named selections like Resting Peach Face, What The Fudge, and Hot Wine Bling.
This isn't your typical coffee either, as each sachet comes with a drip bag. Simply perch the bag over your cup rim, pour in hot water, and let all that roasty goodness brew. The end result is a smooth and non-bitter caffeine fix.
Each box also comes with a packet of cute stickers.
Read more about Hook Coffee's advent calendar in our article here.
---
3. Bath bombs, scrubs, and lotion from L
USH
---

Image credit: LUSH
It's a bummer that LUSH's 24-piece advent calendar isn't available in Singapore, but they do have a smaller 12 Days of Christmas set ($199) for a shorter countdown – or to use for every day of the 12-day affair starting from the 25th.

Image credit: LUSH
Other than 3 bath bombs, this set includes scrubs for the lips and body, body conditioner, and lotion – all packed full of natural ingredients and their calming aroma.
Get it online here or at any LUSH store.
---
4. Craft beer
---
Image adapted from: Thirsty Beer Shop
I think we can all agree that it ain't easy dragging your body to work when you're in a holiday mood. Not that we're suggesting you drink on the job, but a bottle of beer definitely makes it easier to get through the day! Reward yourself with Thirsty Beer Shop's Craft Beer Advent Calendar ($169), with 24 wonderful surprise brews from countries like Australia, Belgium, and USA.
Image credit: Thirsty Beer Shop
There's free doorstep delivery so you won't have to break your back lugging the heavy carton back home.
Get it here.
---
5. Marvel and Harry Potter Funko POP! figurines
---

Image credit: Gifts Greetings Pte Ltd
Marvel fanatics who can't get enough of characters like Dr Strange, Iron Man, and the endearing critters from Guardians of the Galaxy can add 24 more figurines to their collection with the Funko POP! Marvel Advent Calendar ($79.90). These mini versions of the popular vinyl figures come in packaging clad in comic art, which doubles up as a great backdrop for your line-up.

Image credit: Gifts Greetings Pte Ltd
There's also a Harry Potter ($79.90) version themed after the Yule Ball that occured in The Goblet of Fire. Featuring more than just the 3 main heroes of the show, the set also includes supporting characters like Viktor Krum, the Patil twins, and Cho Chang.
Get them from Gifts Greetings through Lazada here.
---
6. Cosmetics and beauty goodies from Sephora
---

Image credit: Sephora
The truth is, we'll never say no to Sephora – despite the multitude of makeup we already own – and their Frosted Party Advent Calendar ($80) is a clear winner with its mix of 24 house brand cosmetic, bath, and skincare goodies.

Image credit: Sephora
Some of the more unique ones include shimmery nail stencils, melting shower jelly, and a cute little penguin pin to add some festive cheer to your makeup pouch.
Get it online here or at any Sephora store.
---
7. Tea from T2
---

Image credit: T2
If tea is your choice for a morning boost, snap up the Christmas Countdown Advent Calendar by T2. Available in Loose Leaf ($32) and Teabag ($40) version, this giant "book" of tea includes 24 different flavours like Chai and French Earl Grey, among other fruity, floral, and black variants.

Image credit: T2
Note: The Teabag set is currently sold out online, but some of the physical store locations might still have stock.
Get them online here or at any T2 store.
---
8. Hogwarts-themed plushies, stickers, and stationery
---

Image credit: Walmart
Wait, Harry Potter again? Not that we're complaining. The Wizarding World Magical Infinity Advent Calendar ($149) by YuMe Feature can be bought from Nature's Collection, a locally-based online store specialising in everything related to stuffed toys. You'll get 24 wonderful days of paraphernalia like plushies, stickers, washi tape, and a tote bag.
Image credit: Nature's Collection
The various surfaces of the boxes come in different shades of blue and/or gold, emblazoned with cartoon versions of the characters. You can rotate the drawers to reveal different scenes from the Yule Ball, and find your favourite combination before using them as an organiser for your study desk.
Get it here.
---
9. Milkybar and Mars chocolate
---

Image credit: Cherryz
Chocolate is a classic when it comes to "modernised" advent calendars, and we can't resist those sweet morsels especially when it's the season of feasting. Time to throw that diet out of the window and have a pop of choc each day with the Milkybar Advent Calendar ($3.83), which includes a little DIY project for a santa decoration which kids will love.

Image credit: Amazon
There's also the Jacquot Advent Calendar ($4.60), comprising of milk chocolate figurines of Santa and all the other usual suspects.
Get them on Lazada here. You can also try searching supermarkets like Cold Storage and Fairprice Finest for other brands.
---
10. Stationery from kikki. K
---
Image credit: kikki. K
Might seem silly to splurge on something as mundane as stationery, but if it's something you're going to be using often, why not? kikki. K's Stationery Lovers Advent Calendar ($189) might fetch a pretty price, but with equally pretty (and practical) pieces following a pink and rose gold colour theme.
Items you can expect include sequin stickers, washi tape, magnetic bookmarks, and a mini desk calendar.
Get it online here or at any kikki. K store.
---
11. Skincare and bath products from The Body Shop
---

Ultimate Advent Calendar
Image credit: The Body Shop
The Body Shop has 3 different advent calendars chock-full of all things beauty-related, from cosmetics to bath stuff and skincare. They each come with 24-26 products for top-to-toe pampering, and cater to different budgets. The most affordable Beauty Advent Calendar costs $69, which works out to less than $2.90 per item.

Regular-sized Beauty Advent Calendar
Image credit: The Body Shop
But if you're looking to splurge a little – or perhaps go splitsies with a friend – you can also get the Deluxe ($99) or Ultimate ($299) versions, which come with items of higher value.

Deluxe Advent Calendar
Image credit: The Body Shop
Each product comes individually packaged, and they all fit like a puzzle into a larger cottage-shaped festive box which can double up as Christmas decor for your home.
Get them at any The Body Shop store.
---
Advent calendars in 2019
---
Advent calendars are like early Christmas presents that build up excitement and suspense in the days leading to the 25th. Even if you're the grinchy sort, c'mon – it's hard not to crack a smile with a fun little gift waiting for you each morning.
For ideas on how to spend this holiday season, check out these articles: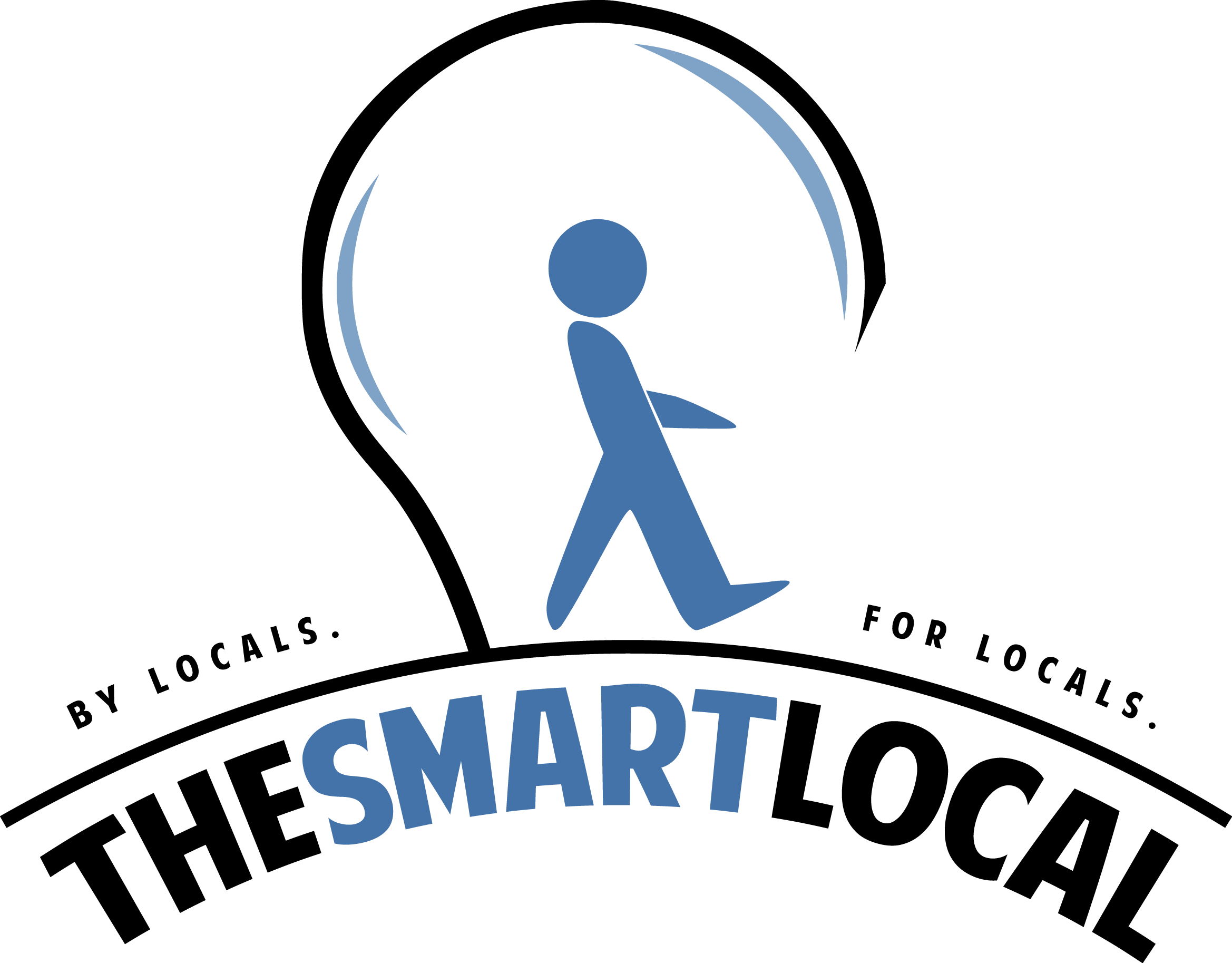 Drop us your email so you won't miss the latest news.