Frozen 2 in Singapore
---
Image adapted from (clockwise from top-left): Luxasia, Fujifilm, Pandora, @escentialssg
Disney has been on a roll this year, with multiple new films like Aladdin, The Lion King, and Maleficent. But none have gotten audiences quite as excited as Frozen 2, the sequel to the Disney princess tale that first got everyone looping "Let It Go" on Spotify.
With the release of this second movie on 21st November 2019 comes another mad blizzard of Frozen fever. Feed your obsession with these Frozen-themed items that have already started filling – and disappearing from – store shelves in Singapore. Most of them are limited edition, so act fast!
Check out our other Frozen-related articles:
---
1. Lipstick – $22
---
Image credit: Luxasia
Doll yourself up like a Disney princess with Frozen 2 lipsticks. These bullet lipsticks are made in Korea and are available in 5 shades – including sweet pink, luscious red, and natural nude – and come in luxe blue and gold packaging.
Each piece corresponds to a character from the show, with a silhouette of said character and an inspiring quote like "Born to Lead" and "Fearless" printed on the lipstick tube itself.
Image adapted from: Luxasia
They're surprisingly affordable at $22 each, and come with hydrating properties thanks to ingredients like rosehip and jojoba oil, so your pucker won't peel and flake even in the coldest of climates abroad. The end result is a slightly creamy, non-sticky finish.
Image adapted from: Luxasia
Can't decide on which colour to choose? Get them all in a discounted bundle set at $89.90 (U.P. 110) which comes packaged in a festive snow bauble.
Get them here.
---
2. Pandora charms – from $99
---
Image credit: @theofficialpandora
Pandora has an extensive Disney range, and among the Mickey and Lion King charms is a collection of sparkly new Frozen 2 ones. We love how each one is encrusted with bling, and the ones featuring princesses Elsa and Anna ($129 each) are especially celestial and well-detailed.
Frozen 2 princess charms with motivational quote engraved at the back
Image adapted from: Pandora
The Olaf Dangle Charm ($99) is a little cuter and goofier, and will add a touch of playfulness to your band of arm candy.
Olaf Dangle Charm and Nokk Horse Charm
Image adapted from: Pandora
For understated elegance, go for the Nokk Horse Charm ($129), featuring the newest addition to the show, or the Winter Crystal Charm ($159), an aquamarine-coloured orb encased by a metal piece with engravings of the characters' silhouettes.
Image adapted from: Pandora
Get them online here or at any Pandora boutique.
---
3. Uniqlo tees – from $12.90
---
Image adapted from: Uniqlo
Wear your love for the movie loud and proud with Uniqlo's comfy new range of Frozen 2 t-shirts.
Image adapted from: Uniqlo
The graphic tees from the Women's range cost an easy $14.90 per piece, and are kept relatively simple with the designs only taking a portion of the space – so they're still appropriate for casual Fridays at work. Sizes range from XS to XXL.
Image adapted from: Uniqlo
Your little princess will be thrilled to have her own version too; The Girls' range comes in brighter colours, with tees at just $12.90, and snuggly pyjama sets at $29.90.
Image adapted from: Uniqlo
Good news: Petite adults might even be able to fit into the largest kids' size as it's suitable for those with a height of around 150cm. #beentheredonethat
Get them here.
---
4. LEGO sets – from $24.99
---

Enchanted Treehouse
Image credit: Toys"R"Us
LEGO isn't just for kiddos – big boys and girls can also have fun putting together those plastic bricks to form intricate structures and entire cityscapes. Build your own version of Arendelle at home with their Frozen 2 sets, ranging from a simple Olaf figure ($24.99) to more complex scenes like the Arendelle Castle Village ($104.99) or Enchanted Treehouse ($89.99).

Arendelle Castle Village
Image credit: Toys"R"Us
For something functional, get Elsa's Jewelry Box Creation ($69.99), which can double up as a dressing table ornament and storage case for little trinkets like rings.

Elsa's Jewelry Box Creation, $69.99
Image credit: Toys"R"Us 
Get them online here or at any Toys"R"Us store.
---
5. Fujifilm Instax Mini 9 camera – $129
---

Image credit: Fujifilm
No shame in being a camwhore selfie queen – photos help capture memories that'll last a lifetime. While we can go trigger happy with our smartphones' front cameras, there's nothing quite like having a physical print as a keepsake. Instant cameras are thus still in trend, and the Fujifilm Instax Mini 9 ($129) is one Frozen fanatics would want to get their hands on.

Image credit: Fujifilm
The baby blue camera is printed with motifs from the movie such as a snowflake, Nokk the water horse spirit, and Elsa in the Enchanted Forest.

Image credit: Fujifilm
For good measure, get some Instax Film to match, where the borders of the prints come with themed designs instead of the standard white. A bundle of 3 packets + 1 free pack costs $53.70, which works out to less than $13.50 per pack.
Get the camera here and the film here from the official Fujifilm store on LazMall.
---
6. Collectible cinema tumblers – from $14 with snacks & drinks
---
Image credit: @gvmovieclub
If you're going to be catching Frozen 2 on the big screen, you might as well grab yourself a snack combo so you'll have something to munch on throughout the show – and score yourself some collectible merch while you're at it.
Get a Frozen 2 Combo at Golden Village which includes the following for $14.50:
Regular drink

Large popcorn, nachos, or hotdog

Choice of tumbler or character figurine (U.P. $9.90)

Image credit: Cathay Cineplexes
Fret not if GV isn't the most convenient for you, because Cathay also has their own Frozen 2 Popcorn Combos with merch included, at either $14 or $16. You'll be getting the following:
Regular soft drink

Snowflake Crystal Dome Cup

Large popcorn ($14 option) or popcorn in tin tub ($16 option)
All the better if you're one of those people who rewatch films, 'cause you'll get the chance to collect them all.
---
7. Scented candles – $55
---
Image credit: @escentialssg
If there's one scented candle brand to choose this Christmas season, it's gotta be Escentials. They've collaborated with Disney to come up with 4 wintery designs embellished with empowering quotes and forest leaves in shimmery gold print.
Believe in the Journey featuring Anna
Image credit: Escentials
The ones in cooler shades of blue and green come with a Wild Mint scent, while the warmer pink and purple ones have a comforting Cedarwood fragrance.
True to Myself featuring Elsa
Image credit: Escentials
Bonus points for the fact that these candles are more eco-friendly than the usual sort – they're made from soy wax and natural cotton wicks, and are free of parabens, phthalates and sulfates so you can breathe easy while basking in the aroma.
Get them here.
---
8. GEOX and Converse sneakers – from $69
---

SKYLIN GIRL high tops and SPACECLUB GIRL sneakers
Image credit: GEOX
Shopping for kids' Christmas presents ain't easy these days, as they aren't all easily contented with the sort of toys we had back in the day. But your girl is sure to squeal over the cool kicks from GEOX which come emblazoned with rhinestones and images of the 2 princesses.
CIAK GIRL
Image credit: GEOX
Younger gals will gravitate towards the vibrant CIAK GIRL sneakers ($118), while tweens might prefer the edgy blue SKYLIN GIRL high tops ($128) with glittery heart-shaped panels at the side. Sizes range from EU 28-35. Check out the full collection here.

Image adapted from: Foot Locker
Converse has their share of Frozen 2 sneakers too, with the classic Chuck Taylor All Star high tops getting their own Disney Princess makeover. Prices range from $69 for baby shoes to $89 for those that go up to size EU 35 – which superfan adults with tiny feet can attempt squeezing into too. Check out the full collection on Foot Locker here.
---
9. ColourPop eyeshadow palettes and glitter gel – from ~$10
---
After the release of their Disney Midnight Masquerade and Villains lines this year, it's not at all surprising that ColourPop has also hopped onto the Frozen hype. We know, it's all just packaging, but hey – a girl can never have too many sets of makeup…especially when it's limited edition.

Image credit: ColourPop
The brand is particularly loved for their affordable yet highly pigmented eye makeup, and their Elsa and Anna Shadow Palettes cost just USD$15 (~S$20.48). The former comes with cooler shades, while the latter has warmer reddish tones – highly befitting of the characters they represent. Both come with a mix of 9 matte, shimmery, and metallic shades that you can mix and match to suit any occasion.

Glitter Gel in The Dark Sea
Image credit: ColourPop
For added sparkle, get a pot of Glitter Gel (USD$9, ~S$12.29) to layer on top of your eyeshadow, lipstick, or anywhere else you fancy. It's got a pasty texture so there's no need to slather on any adhesive glue which might irritate your skin.
Creme Lux Lipstick in Going North and Ultra Glossy Lip in Mythic Journey
Image adapted from: ColourPop
Lip colours are also part of the range, and you can take your pick of bullet lipstick (USD$9, ~S$12.29) or shimmery lip gloss (USD$8, ~S$10.92).

Anna Collection, USD$38 (~S$51.88)
Image credit: ColourPop
Spoilt for choice and can't decide? Sweep up the full set – by that we mean, every single thing in the collection from both the Elsa and Anna range – at a reasonable USD$76 (~$S103.74).
ColourPop is based in USA, but they do offer free shipping to Singapore for orders over USD$50 (~S$68.25), or a flat rate of USD$9.99 (~S$13.64) for anything below that.
Get them here.
---
10. Smiggle bags, headphones, and stationery – from $5.95
---
Image credit: Smiggle
Say goodbye to tearful tantrums on the way to school – with Smiggle's bags and stationery as a back-to-school gift, any child would be excited to return for classes after the holidays. Prices start from $5.95 for a glitter pen, and go up to $69.95 for a backpack and bluetooth headphones. Choose between blue and silver Elsa designs or pink and gold Anna designs for each item.
Image credit: @smiggle_asia
As with most Smiggle products, these are on the pricier side. But if your little monster has been good or done well in school this year, it's worth giving them a treat that'll make their Christmas.

Scratch Art
Image credit: Smiggle
Those with crafty little ones can consider a Scratch Art booklet ($18.95), where your child will be using a tool to reveal magical images and work on educational activity sheets.
Get them here.
---
Frozen 2 items to buy in Singapore
---
It's funny how the first Frozen film was released a whole 6 years ago, yet kids are still having Frozen-themed birthday parties and "Let It Go" is now a karaoke staple. Guess that's not gonna die down anytime soon, especially with Frozen 2 having just hit our movie theatres.
If you can't beat them, join them, so hop onto the bandwagon (or should we say, Elsa's sleigh) and get in on the craze with all these irresistible merch for both children and adults!
Check out our other gift guides: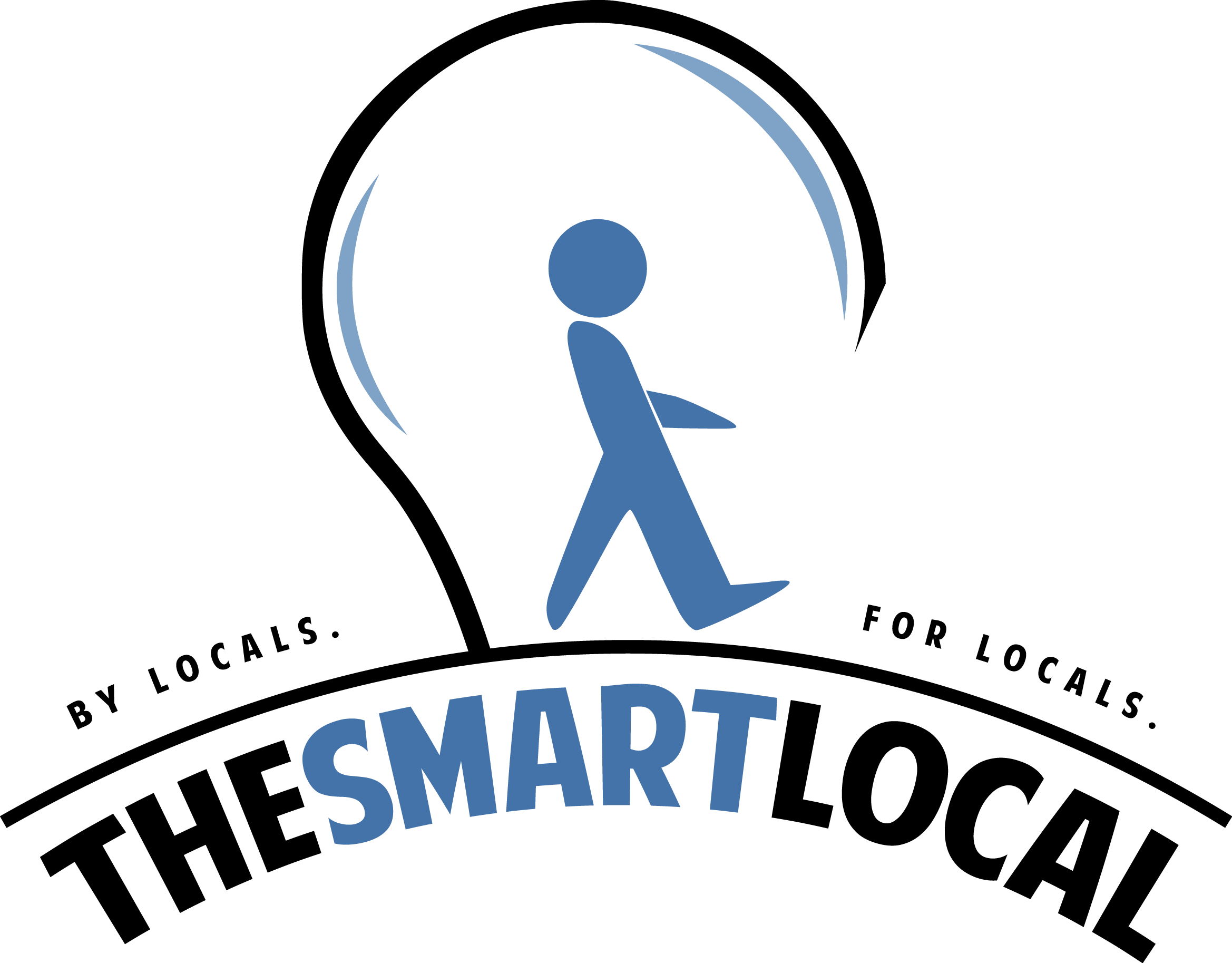 Drop us your email so you won't miss the latest news.