Personalised gifts from Instagram stores in Singapore
It's often challenging to search for the perfect gift for your loved ones – especially for those who seem to own everything under the sun. When all else fails, your best bet is to get them something you know will make them smile – something personalised, with more sentimental value.
These gifts can be items your family and friends would like to have, but would usually never buy for themselves. And it doesn't matter if the gift is not 100% practical – because with such thought put into it, it's sure to be a keepsake to treasure.
So when the usual selection at brick-and-mortar stores just don't cut it, here are 8 Instagram pages you can look to for beautiful and fully customisable gifts – all while supporting local artists at the same time!
1. Actspressions – handpainted planners and calendars
If you have walked into Kikki.K and Monoyono for planners, only to walk out wistfully because you're unable to afford their high-end planners, look no further than Actspressions for a cheaper alternative.
Image credit: @audreyxaudrey
They sell handmade planners in various sizes at the affordable price of $20, with each one hand-painted in a unique design. Even their packaging is well-done, and the attention to detail is sure to make the receiver feel special.
Image credit:@actspressions
Besides planners, they also sell calendars and notebooks to enhance your organisation as well.
Note: Be sure to make your purchases early because they sell out very quickly upon release!
Shop at Actspressions here.
2. Alfie de Meow – cat-themed accessories
Image credit: @alfiedemeow
Cat lovers, this one's for you. Alfie de Meow belongs to a cat owner, whose furkid's name is – surprise – Alfie. She sells handmade Jewellery and accessories for hoomans such as necklaces, rings, and keychains.
You can personalise your pieces right down to the size, and the owner is also more than willing to make recommendations on what would best suit you.
Image credit: @alfiedemeow
Alfie de Meow also has a partnership with Neko no Niwa – the first cat cafe in Singapore – where some of their products are available for purchase.
Fun fact: 10% of all sales proceeds go to cat rescue missions – because that was how Alfie found a home in the first place. So if you'd like to play a part in helping little felines, this is where you can shop for a good cause!
Shop at Alfie de Meow here.
3. Tinee Dino – adorable dinosaur cards
Image credit: @tineedino
Tinee Dino offers personalised cards with cute designs following the story of a baby dino going about various adventures. Every piece is hand-drawn, and no two copies are the same. Simply contact the owners directly through their Instagram account, and they'll work their magic to transform your ideas into adorable and relatable dino illustrations.
Prices of their products are affordable, ranging from $5 for cards, laptop stickers, and travel tags. Special delivery options are available as well so that your loved ones can be surprised with these cute presents at their doorstep.
Image credit: @tineedino
Tinee Dino has also appeared at various local festivals including the Singapore Night Festival, and the Civic District Outdoor Festival, so you can be sure that their products are well-curated and of high quality.
Shop at Tinee Dino here.
4. Ms Park Park – clay figurines
If you are looking for a gift that'll make your friends go, "O-M-G, that's so me!" – hit up Ms Park Park! She skillfully works her fingers to create tiny clay figurines that can be personalised according to anyone's likeness – based on references from photographs.
You can even request for the subject to be represented as various characters – whether it's Spiderman or Wonderwoman, you name it, she'll make it!
Prices of the figurines depend on their sizes; simply contact the artist through her Instagram page to ask for a quotation.
Fun Fact: Our boss, Bryan, commissioned Ms Park Park to create chibi versions of all the full-timers of TSL, including an entire fantasy landscape that sits on our main meeting table.
Shop at Ms Park Park here.
5. Lovage – paintings, drawings, and wall murals

Image credit: @lovage
Lovage prides itself on beautiful hand-drawn cards and illustrations, in various mediums such as pen sketches and watercolour paintings. If you like, the artist, Tiffany, can also work her skills on your clothes and shoes to amp up your outfit's cool-factor – all at reasonable prices decided on a case by case basis.
Image credit: @lovage
More personalised services include the artist herself coming to your home to hand-draw wall murals to transform your living space into a unique sanctuary. She even does tattoo designs!
Image credit: Lewis Loh
Her most recent notable achievements? Doing local rising music star Lewis Loh's EP album art, as well as murals for the famous local yoga studio "The Yoga Co".
Shop at Lovage here.
6. Knocks Singapore – leather products

Image credit: @knockssg
Knocks Singapore specialises in timeless leather products – such as passport covers, laptop cases, and keychains – personalised with names on them. So if your loved one is a stickler for practicality, you know who to hit up.
Image credit: @knockssg
Name badges and products come in a variety of colours including classic browns, rose gold, and saffiano turquoise. On top of that, you can pick between a matte finish, or a glossier one.
Image credit: @knockssg
If engraved name badges are not your style, you can have rhinestone letters or bronze-coloured letter charms added to the badges.They also offer a wide selection of other charms and embellishments to enhance the whole look of your items – be it a classy or whimsical look – you decide!
Shop at Knock Singapore here.
7. SO AM I – minimalistic jewellery

Image credit: @soami_
SO AM I offers classy, personalised stainless steel jewellery with engraved names and inspirational quotes. In silver, gold, and rose gold, these delicate pieces with a Cartier-esque aesthetic are sure to be the perfect gift for your girlfriends. Given their quality, the prices of their products are very affordable ($20-$40).
Image credit: @soami_
You might spot their pop-up stores at various arts events – some of their latest appearances include the recent Singapore Night Festival and Aliwal Arts Crawl.
Pro tip: Get a $2 voucher from them when you first sign up as a member, and enjoy that immediate discount on your first purchase!
Shop at SO AM I here.
8. The Paper Bunny – cards and notebooks
The Paper Bunny sells a wide range of products ranging from cards, notebooks, planners and accessories at affordable prices of $6 onwards. They are well-known for producing classy stationery and lifestyle items, and have also collaborated with big brands like Sephora – putting them in high ranks for credibility when it comes to fashion trends.
Image credit: @thepaperbunny
They offer everyday items in themed designs, as well as customisation services. Their Instagram page and website also host a lookbook featuring their items, so you'll gain some inspiration on how to style them.
Image credit: @thepaperbunny
Pro tip: Sign up as a member for free, you'll get 10% off your first purchase. There is also free local postage if you spend $60 and above.
Shop at The Paper Bunny here.
#Supportlocal and get handmade gifts with these Singapore-based Instagram stores
Presents do not have to be expensive in order to be good – thoughtful, unique ones are sure to capture the hearts of your loved ones just as well, if not, better! And the personalised nature of these products will make your little gesture all the more sincere.
Singapore's growing creative scene has seen the budding of many local talents who create products that are out of the ordinary. So as you're scrolling through your Instagram feed, take some time to also check out these pages while you're at it, for ideas for upcoming birthdays or special occasions!
Know of any other cool Singapore-based Instagram stores that craft personalised items? Let us know in the comments section below!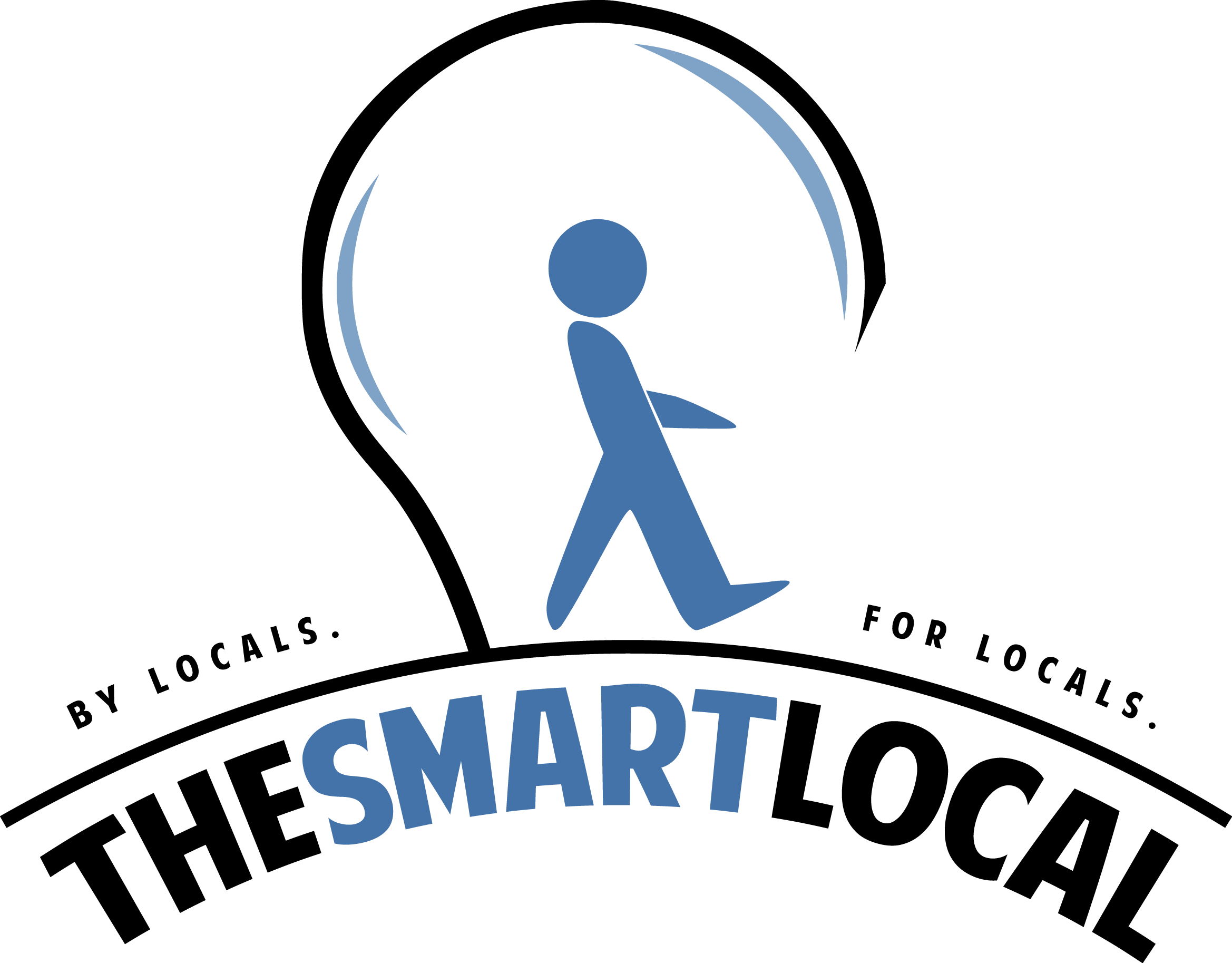 Drop us your email so you won't miss the latest news.