Things to do in the CBD
---
Often referred to as the area around Tanjong Pagar and Raffles Place, the Central Business District (CBD) is usually a flurry of busy white collars rushing to and from lunch meetings. But true OGs will tell you that it's more than just towering office buildings. 
With your busy work schedule, perhaps you haven't been able to do more than head down to the lunch or supper spots nearby. For those who are always on the go, take a breather to explore the hidden gardens, fun activities, and lesser-known things to do in the CBD during your next lunch break.
For more to do in the CBD, check out:
---
1. Yan Kit Playfield – Multipurpose ActiveSG facility with b-ball court
---
Image adapted from: @lkc41filmcache
For nostalgia buffs, Yan Kit Playfield holds a special place in Singapore's history as the second swimming pool in the country to open to the public in the 1950s. In 2019, the space reopened as an ActiveSG facility, a perfect place for sporty folks to play a game of tennis or basketball without having to travel too far from work.
The free-to-use facilities include a multi-purpose court for basketball, netball, or volleyball. An open green space is also ideal for everything from soccer to frisbee. Plus, there's a ping-pong table.
Image adapted from: @sgmovementpractice
If group exercises or jogging together is more your thing, head to the functional fitness corner and jogging path to squeeze in a quick lunchtime workout with the kakis. All bookings can be conveniently made through the ActiveSG website or app (App Store | Playstore).
Address: 17 Yan Kit Road, Singapore 088268
---
2. Origin Boulder – Discounted lunchtime climbs from $13/pax
---
The climbing walls are beginner-friendly with a height of only 3m.
Enough of typing on the keyboard, it's time to work those arms and a climbing gym will do just the trick. Origin Boulder is suitable for both beginners and experienced climbers. Probably the most appealing lunch deal yet, discounted lunchtime climbs are available from 12pm-2pm on weekdays for just $15/pax.
For the month of July, bring along a friend and enjoy the lunchtime climb at $14 each. For groups of 3 or more, there's a further discount to $13/pax.
Unlike with most climbing gyms, the routes here are not numbered by difficulty so there's no pressure to perform or avoid any paths. Just go with the mindset to have fun and if you get stuck, simply ask the friendly staff for help. This boutique gym even has shower facilities so you can go back to the office smelling like roses.
Rates: $26/pax
Address: 18 Cross Street Exchange, #B1-117/118, Singapore 048423
Opening hours: Mon-Tue & Thu 11am-10pm | Wed & Fri-Sun 9.30pm-10pm
Contact: 8818 6879 | Origin Boulder website
---
3. Blind Massage Services – Professional massage services for $20
---

Image adapted from: Blind Massage Service, @rekseah
If you are in dire need of some relief for those aching shoulders, we know just the place. With the name Blind Massage Services, you can probably already tell that the masseurs here are hard of sight. That doesn't stop them from being the warmest bunch of people to provide affordable massage services. 
A 30-minute foot reflexology session or neck and shoulder massage will only set you back $20. Top up another $15 for an entire hour. They also have combos of foot and shoulder massages starting from $35.
It's been said that blind massages are more effective as the masseurs have a heightened sense of touch and are able to better feel the pressure points and tight muscles that require loosening.
Address: 1 Tanjong Pagar Plaza, #02-55, Singapore 082001
Opening hours: 11am-8pm, Daily
Contact: 9793 0255  | Blind Massage Service Facebook
---
4. Urban Park at Guoco Tower – Rooftop garden with views of the CBD
---

Image adapted from: @nomad_bye_occupation, @annie_summing
Urban Park at Guoco Tower is a sight for sore eyes. The 150,000sqft lush green space provides a respite from the hustle and bustle of the CBD. Highlights on the second level include an open green lawn and a beautiful rooftop garden with panoramic views of the area. 
The space also sometimes features temporary art installations. A large part of the area is sheltered by a glass canopy too, where complimentary outdoor fitness sessions occasionally are conducted by Healthy 365 (App Store | Playstore) – an inititaive by the Health Promotion Board – to encourage an active lifestyle.
Image adapted from: @damindu.navinda.de.silva
Sneak out of the office and set up camp on the rooftop garden to clear your mind and work in peace. You can also tapau food from nearby eateries or have a potluck with colleagues and head to the seating area to dine together.
Simply look for the "hidden" nook near Pura Brasa where a staircase will lead you to the rooftop garden.
Address: 1 Wallich Street, Singapore 078881
Opening hours: 24 hours, Daily
---
5. Pearl's Hill City Park – Reservoir just behind Outram Park MRT
---
Image adapted from: @yvonne1609
For your next escapade from the concrete jungle, look no further than the "hidden" reservoir on top of Pearl's Hill. This tranquil park is elevated, allowing you to soak in hilltop views of the surrounding neighbourhood. 
It's a great place to slow down, take a break, and enjoy the quiet atmosphere. Have a leisurely stroll or sit by the pond to admire the beautiful lotus plants. The park is filled with plenty of steep steps so be sure you have comfortable footwear before making your way up.
Address: Along Chin Swee Road and Pearl's Hill Road
Opening hours: 7am-7pm, Daily
---
6. Singapore City Gallery – IG-worthy giant CBD model
---
Image adapted from: @weewerehere
If, like most Singaporeans, you're beaming with pride at how much our country has developed over the last 50 years or so since independence, then you would find the Singapore City Gallery a place of interest.
One of the highlights is the Mapping Singapore exhibit where 40 maps are on display, some as old as 100 years. You can compare what our little red dot looked like before and during British rule and see just far we've come. Apart from the many interactive stations and immersive shows, the gigantic model of Singapore's central area is another display worth checking out.
Make use of the free volunteer-guided tours occurring every Tuesday and Thursday at 12.30pm to find out more about our transformation into an urban city. These take just 25 minutes too.
Admission: Free
Address: 45 Maxwell Road, The URA Centre, Singapore 069118
Opening hours: Mon-Sat 9am-5pm (Closed on Sundays & PH)
---
7. Summer Nail Salon – Express mani-pedi within $20
---

Image adapted from: Summer Nail Services
With our busy work schedules, most of us can't afford the time for self-care, so those looking for some TLC will appreciate this nail salon just around the corner from work. Tucked away in Core Collective, the professional service and affordable rates make the trip to Summer Nail Salon worth it.
They have express manicures ($15) and pedicures ($20) for a perfect mid-day pamper sesh. Male colleagues don't have to miss out on the fun either – they can opt for the shaping and buffing manicure ($12) or pedicure ($14) for a little glow-up. And, voila! Everyone can show off their new nails upon returning to the office.
The salon also offers spa facials (from $129), waxing (From $19) and lash treatments (from $69). This salon can be visited by appointment only, so don't forget to make a booking online.
Address: 79 Anson Road, Level 21 Core Collective, Treatment Room 9, Singapore 079906
Opening hours: Mon-Fri 10am-8:30pm | Sat 10am-4pm (Closed on Sundays)
Contact: ​​8837 8668 | 8850 3578 | Summer Nail Salon website
---
8. Aerial Arts Collective – Discounted lunchtime class at $25
---

Image adapted from: @aerialhumanbeing, @mxndy.aerial
Learn how to fly at Aerial Arts Collective's professional aerial arts studio. Sign up for the taster class ($25) where you'll be able to try 3 different apparatuses in 1 hour. Dabble in aerial silks, hoops, and hammocks to have some fun while working out your core strength.
First-timers will be taught how to safely climb and manipulate the different apparatus while also learning a few neat tricks. Don't forget to strike a pose for your IG feed.
Address: 12 Gopeng Street, #01-56/57 Icon Village, Singapore 078877
Opening hours: Mon-Fri 9am-10pm | Sat 9.30am-6pm | Sun 9am-6pm
Contact: 8874 3726 | Aerial Arts Collective website
---
9. Fat Toys Corner – Shop for collectables and rare toys
---
Image adapted from: Fat Toys Corner
Relive your favourite childhood cartoons and Japanese anime at Fat Toys Corner. This store is a place of pure delight for fans of pop culture franchises such as Ultraman, Dragonball Z, Naruto, Transformers, and Power Rangers. Here's where you can grab rare merchandise of your favourite characters.

Image adapted from: Fat Toys Corner
Their latest release features figurines from the popular Netflix show Squid Game, available for pre-order now. The store also boasts a large selection of rare toys such as Kamen Rider products and collectables from limited edition collections ranging from $85-$115.
You can even request the owner to source a particular toy for you and he will try his best to get his hands on it.
Address: 150 South Bridge Road, Fook Hai Building #B1-07, Singapore 058727
Opening hours: Mon & PH 1pm-5pm | Tue-Sun 1pm-6pm
Contact: ​​fattoyscorner@gmail.com | Fat Toys Corner Facebook
---
10. Frenzlink Cafeteria – $2.50 dishes in CBD
---
Image adapted from: Eatbook
As someone working in the CBD, you're probably used to paying a little more for your lunch meals – usually nothing less than $7, even at most hawker centres in the area. So, Uncle Ah Cai's delicious $2.50 dishes are a real treat. 
Head down to Frenzlink Cafeteria where the menu features 8 noodle dishes – yes, all at $2.50. Beat the lunch crowd and reach early if you want to try the Wanton Mee. As the most popular dish, it usually sells out fast. And if you're in the mood for some spice, try the Mee Rebus, Mee Siam and Laksa. 
The remaining dishes are Lor Mee, Bak Chor Mee, Prawn Mee and Fishball Noodles.
Address: 62 South Bridge Road, Singapore 058692
Opening hours: Mon-Fri, 6am-2pm (Closed on Saturdays & Sundays)
---
11. The Good Beer Company – Lunch pint from $8 till 5pm
---
Image adapted from: @goodbeersg
It's always a good idea to celebrate beer o'clock with the kakis. Starting from 12pm, The Good Beer Company's irresistible lunchtime pint at $8 is where it's at. In case you're having a late lunch, you can still enjoy the discounted price till 5pm on Fridays. Originally a craft beer hawker stall, the place serves 20 international craft beers on tap.

Image adapted from: The Good Beer Company
Additionally, the drinks menu boasts over 200 types of beers in cans and bottles ranging from chilled dark beers to pale ales. Pair your drinks with a pizza (from $17) to share. The current deal is a set of 2 beers and a whole pizza for $35 all-day.
Address: 3 Pickering Street, Nankin Street, #01-30 China Square Central, 048660
Opening hours: Mon 12pm-10.30pm | Tue-Thu & Sat 12pm-11pm | Fri 12pm-11.30pm (Closed on Sundays)
Contact: 8120 5060 | The Good Beer Company Facebook
---
Explore these secret places in the CBD
---
Switch up your daily routine and find some new things to do during your next lunchtime break. Whether the squad wants to indulge in some pampering or get active, it's the perfect time to recharge before heading back to the office.
More things to do nearby:
---
Cover image adapted from: @damindu.navinda.de.silva, Eatbook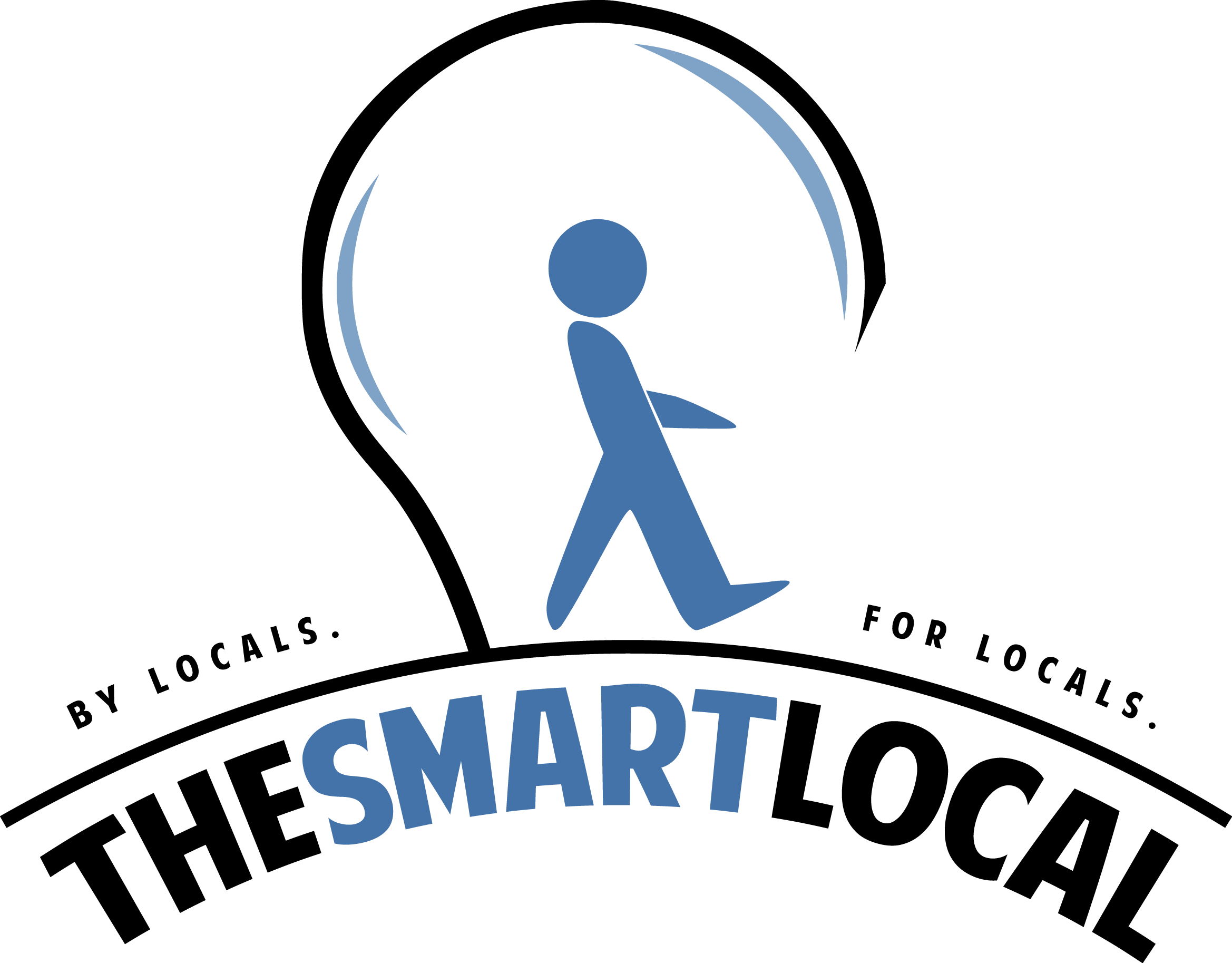 Drop us your email so you won't miss the latest news.