Singapore Southern Islands Guide
This Southern Islands Guide was originally published at local travel and lifestyle portal TheSmartLocal.com
"Every time I stand before a beach, its waves seem to whisper to me: If you choose the simple things and find joy in nature's simple treasures, life and living need not be so hard."
-Psyche Roxas-Mendoza
Beaches. Sunsets. Sand.
The Singapore attraction that comes to the minds of both locals and tourists when they see these keywords will probably be Sentosa, the island widely known for its numerous beaches and watering holes. Most people don't venture beyond the mainland and Sentosa. However, did you know that there are also a few islands located off the south of Singapore, which are lesser known, far less commercialised, but just as interesting?
The Southern Islands of Singapore
The Southern Islands of Singapore are in the Southern region of Singapore, consisting of eight major islands in total, namely: Sentosa, St John's Island, Kusu Island, Lazarus Island, Pulau Seringat, Pulau Tekukor and the two Sisters' Islands. The islands encompass a total land area of about 5.58 square kilometres and there are plans to further develop them.
Other than Sentosa, the other islands accessible by public ferry services are St John's Island and Kusu Island. The other islands can only be accessed by chartering a boat, which can be extremely troublesome and expensive.
Directions to the Southern Islands
Ferry services run from Marina South Pier to St John's Island and Kusu Island. To get to Marina South Pier, alight from Exit B of Marina Bay MRT Station and take bus 402 from the bus stop as seen in the photo below.
Alight at Marina South Pier (#03419) 3 stops later. Walk in and look for the Singapore Island Cruise & Ferry Services counter to purchase your ticket.
The ferry schedule can be found here. I personally recommend weekend trips instead of weekday trips, as there are more ferry timings to choose from on weekends. Tickets cost $18 per person (round trip: Marina South Pier->St John's Island->Kusu Island->Marina South Pier).
Guide to St John's Island
Here's an interesting fact: St John's Island was the site of Sir Stamford Raffles's anchorage before meeting the Malay chief of Singapore in 1819.
St John's Island, previously known as Pulau Sakijang Bendera, formerly housed a quarantine station for cholera cases among immigrants in the late 19th century, and starting from 1901, victims of beri-beri were also brought to the island. By 1930, the island gained world recognition as a quarantine centre screening Asian immigrants and pilgrims returning from Mecca.
When mass immigration was closed in mid-20th century, the island was used to house a penal settlement and a drug rehabilitation centre. The 40.5-hectare hilly island was transformed in 1975 into a tranquil getaway with swimming lagoons, beaches, picnic grounds, trekking routes and soccer fields.
After its transformation, St John's Island has become the perfect place to get away from the hustle and bustle of the mainland. The 39-hectare island is also a haven for a host of flora and fauna, as well as the Tropical Marine Science Institute and Agri-Food & Veterinary Authority of Singapore's Marine Aquaculture Centre.
St John's Island port, upon arrival.
Idyllic beach which looks so inviting.
A pair of tourists snoozing under the shady palm trees.
Greenery spotted along one of the pavements by the beach.
A group of friends looking for the perfect spot to rest.
Excited friends preparing for a barbeque feast.
One of the many feline inhabitants of the island lazing around.
Other than the pristine sandy beaches and lush greenery, visitors can also book the Holiday Bungalows for overnight stays. Details can be found here. The bungalows are fully equipped and furnished, and can accomodate large groups of people. Do book early if possible, as the bungalows are often fully booked well in advance.
Guide to Kusu Island
Kusu Island, which means turtle, is also known as Peak Island or Pulau Tembakul in Malay. There are many legends involving the history of the island, but the most popular folklore is probably this story that is widely known by many.
Legend has it that a turtle rescued two shipwrecked sailors, a Malay and a Chinese, by turning into an island for them to land on. The grateful duo built a Chinese temple, Malay shrine and a sculpture of a turtle in return. We're not sure how true this is, but it's definitely an interesting story to tell people!
The Chinese Taoist temple houses two deities. Guan Yin is known as the 'giver of sons', whereas Da Bo Gong is known as having the power to bestow prosperity and cure diseases. The temple is usually quiet, but transforms into a bustling area during the ninth lunar month when Taoist devotees make their annual pilgrimage to pray for good luck and wealth.
The temple also acts as a turtle sanctuary, with groups of turtles being found at the ponds located around the temple.
Colourful sashes with Taoist scriptures on them.
The path leading to the temple.
A statue of the deity inside the temple.
An elaborately drawn picture of the deity on one of the temple's tables.
A young turtle and its mum lazing around on a weekday afternoon.
Visitors can also visit the Kusu Kramats, which stand on top of a rugged hillock on the island. A climb of 152 steps up the hill will bring visitors to three Kramats, or holy shrines of the Malay Saints. The Kramats were built to commemorate a pious family – Syed Abdul Rahman, his mother Nenek Ghali and his sister, Puteri Fatimah – who lived in the 19th century.
Devotees to the Kramats will pray for blessings for wealth, marriage, fertility, good health and harmony. The shrines are also popular with childless couples because of their strong links to fertility.
The flight of 152 steps up to the Kusu Kramats shrine.
A lot of people who came here prayed for lucky numbers, as evident in the picture.
Other than these religious sites, visitors can also enjoy various activities, such as fishing, lagoon swimming, suntanning, or just enjoying the scenery. Kusu's beaches offer stunning views of Singapore's mainland.
A man fishing, with Singapore's mainland serving as a backdrop. How many of Singapore's famous skycrapers can you spot?
Benches like this can be found all over the island for the weary visitor to take a rest while enjoying the scenery.
The warm water in the lagoon makes it suitable for swimming.
A group of friends having fun.
Visit the Southern Islands Today!
The Southern Islands offer peace and tranquillity away from the bustle of Singapore. The slow and simple pace here seems much relaxed and enjoyable as compared to the crazy life back on our mainland. With long stretches of beaches and stunning ocean views, one will feel at ease on these islands conveniently located just off the Singapore shores.
After reading our guide, you're probably itching to pack your bags and visit these idyllic islands with your friends and family. Go ahead, soak up the sun, get a tan at the beach, read a book and simply laze your day away.
The Southern Islands provides a short and simple perfect weekend getaway.
Things to Note:
Pack your own food to bring to the islands. Remember to clean up after yourselves before leaving the islands.

Overnight stays are allowed for occupants at the Holiday Bungalows on St John's Island but NOT allowed on Kusu Island.
Explore Singapore With Our Guides!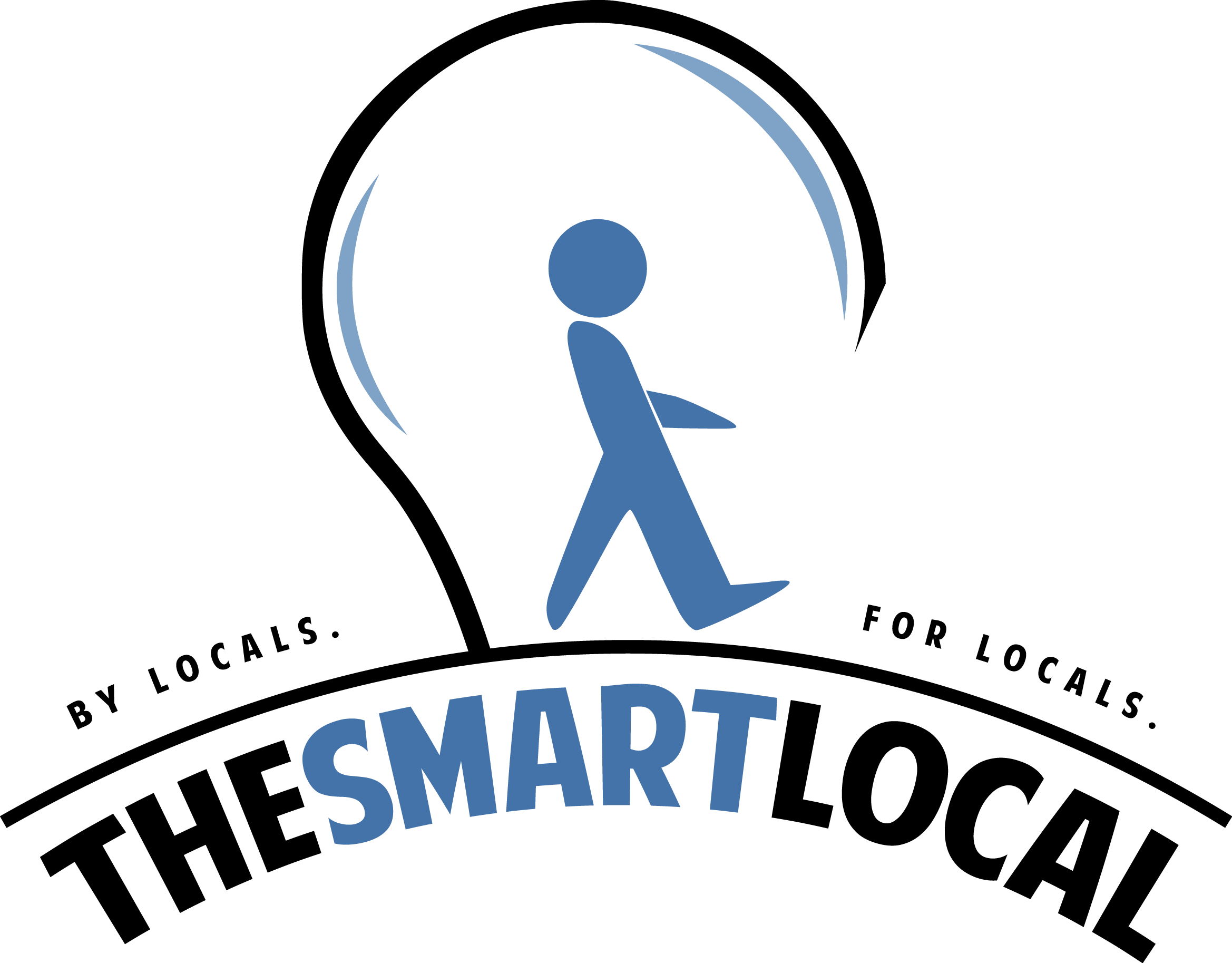 Drop us your email so you won't miss the latest news.