---
Nostalgic Taiwan dramas
---
Back in the early 2000s, Taiwan dramas were the thing – either you binge-watched them on streaming sites like sugoideas.com, or caught it on Channel U every weekend. Our young, fresh minds enjoyed them thoroughly – swooning at sweet romances, tearing at cliche story arcs and laughing at every corny joke. 
Plus, they starred our favourite idols back then, so absurd storylines were forgivable. While you might cringe pretty hard if you watch them again, these dramas and their OSTs bring back nostalgic memories of the good old days. For a trip down memory lane, here are 13 iconic Taiwanese idol dramas from the days of our youth:
For more articles on nostalgic shows, check out:
---
1. Meteor Garden (流星花园)- 2001
---

This one probably wins the award for the most remakes: it has a Japanese version, a Korean version, and even a recent China remake that's on Netflix. The Taiwanese series, Meteor Garden, was the first adaptation of the manga, Boys Over Flowers, starring Barbie Hsu and then hottest boy band F4.
Image credit: QQ
Most of you would probably be familiar with the storyline – a poor teenage girl goes to a school for the crazy rich, and meets the arrogant Dao Ming Si, Hua Ze Lei, Mei Zuo and Xi Men who bullies their school mates. And its OST, Qing Fei De Yi, is still an iconic tune that lives on in our KTV sessions and guitar jams today. 
---
2. It Started With A Kiss (恶作剧之吻) – 2005
---
It Started With A Kiss was also adapted from a manga series, Itazura na Kiss, and was one of the most iconic and successful high school romance dramas back then. Ariel Lin and Joseph Cheng had such amazing chemistry that they went on to act in four consecutive dramas later on, including a sequel, They Kiss Again.
Image credit: bilibili
The story starts off with Yuan Xiang Qin, a high school girl who isn't academically inclined, confessing to Jiang Zhi Shu who has an IQ of 200, whom she has secretly admired for two years. She got rejected and humiliated, but in an unexpected – i.e. cliché – turn of events, she was left homeless by an earthquake and ended up living in Zhi Shu's house. 
A budding romance between the two then blossoms, as Zhi Shu grows to like Xiang Qin's optimism and pure-heartedness. Xiang Qin, on the other hand, is inspired to study hard to do better in school.
---
3. Hana Kimi(花样少年少女)- 2006 
---

Hana Kimi is another nostalgia-filled drama that stars our then-favourite idols – Ella from S.H.E, Wu Chun and Jiro Wang from Fahrenheit as well as Danson Tang. The manga-based story is about a girl who goes to a boys' school to meet her idol, Quan, a high jump athlete.
Mega LOL at JJ Lin's cameo in episodes six-eight
Image credit: GTV八大俱乐部
The drama is exaggerated with unrealistic scenarios, characters who are super extra, and over the top acting – which ultimately made it a joyful watch that'll make you break into laughter. You'll even get to see JJ Lin's rare acting appearance in a few episodes.
---
4. My Lucky Star (放羊的星星)- 2007
---

Jimmy Lin takes the role of the male lead, Zhong Tian Qi, in My Lucky Star as an F1 driver. In fact, he's a professional racer IRL, which made him the perfect fit for this character. For the female lead, Xia Zhi Xing, we have Korean actress Yoo Ha Na who nailed the role of a kind-hearted girl who lives off being a jewellery con artist. 
It was recently announced that there will be a remake of this drama starring Angelababy and Deng Lun
Image credit: @jimmylin
Iconic scenes include Tian Qi and the village gangster racing down an insanely bendy road, as well as the first date between him and Xia Zhi Xing at the theme park, where Tian Qi, who has a fear of heights, takes too many motion sickness pills and ends up falling sound asleep. 
---
5. Romantic Princess (公主小妹)- 2007
---

Taiwan idol dramas are where even the loftiest of dreams come true – in Romantic Princess, the leading character Xiao Mai, portrayed by Angela Chang, wakes up one day to find out she's the long-lost daughter of a crazy rich man and is the heiress of his empire. 

Image credit: hxcpp39
He has four candidates to be the successor of his business, two of whom are portrayed by members of Fahrenheit, Wu Chun and Calvin Cheng. Overall, the drama was a light-hearted one, filled with silly, exaggerated acting and a story that doesn't really make much sense – but the cute interactions between the characters makes it a fun ride nevertheless.
---
6. Brown Sugar Macchiato (黑糖玛奇朵) – 2007
---

Brown Sugar Macchiato was a collaboration between boy group Lollipop F and girl group Hey Girl. Looking back at it today, the entire drama was pretty ridiculous. The story centres around six long lost brothers who find out they share the same billionaire father, and that they can receive a huge inheritance if they live under one roof and attend the same school for a year. 
They then have to deal with ten mean girls in their class who try to make their lives hard. As time passes, they start to develop feelings for each other and complex love triangles form. 

And of course, they fall in love.
Image credit: 360kuai
Here's a fun fact – Brown Sugar (黑糖) is a short form of their group names, 棒棒堂 (Lollipop) and 黑涩会妹妹 (Hey Girl). Apart from this drama, they also hosted similar variety shows, and acted in another collaboration drama, The Legend of Brown Sugar Chivalries (黑糖群侠传).  
---
7. Bull Fighting (斗牛,要不要) – 2007
---

Hebe Tien's first and very last acting appearance as a female lead in a drama was Bull Fighting, where she starred alongside Mike He. Bull fighting, in the Taiwanese context, actually means street basketball, which the show is about.
Image credit: Sina
Hebe plays the role of Yi Sheng Xue, a feisty girl who roots for the basketball team Trio, as they saved her when she was cornered by gangsters as a kid. Mike He, who portrays the role of Shen Ruo He, represents Trio as the captain for a year. He loses the competition, which results in the start of a love-hate relationship between the two.  
While most would agree that this drama had a fluffy plot, we were still there to watch Hebe's acting and her wonderful acapella interlude in episode 14.
---
8. Fated To Love You (命中注定我爱你) – 2008
---

Fated To Love You holds the record for highest average ratings in the history of Taiwan idol dramas. It was also nominated for six Golden Bell Awards – Taiwan's equivalent of the Emmys – that year, and awarded the Best Television Series of 2008. 
Image credit: Netflix
Starring Joe Chen as Chen Xin Yi and Ethan Juan as Ji Cun Xi, the drama starts with the two leads sleeping together as strangers in a series of mishaps on a cruise, as they mistake each other for their respective partners. This encounter ends up in a pregnancy, which is when the drama begins. 
Both actors did a superb job portraying the characters, with strong arcs and raw emotions – giving the drama a well-deserved rating.
---
9. Pretty Ugly (原来我不帅) – 2008
---

Only OG fans will know that homegrown icon JJ Lin also had his time as a male lead Xiao Zhuang in idol drama Pretty Ugly. 
Image credit: 163
Thinking that he was handsome all his life because people around him all called him shuai ge, Xiao Zhuang's illusions are dashed when he gets harshly rejected by his crush – the reason? Him being too ugly. 
The story then follows him as he continues to chase her, along with his adventures in university with his friends who start a pigeon racing society together. While conventional idol dramas have dashing male leads, this one teaches us that having a good personality and character is more important in winning someone's heart.
---
10. Autumn's Concerto(下一站幸福) – 2009
---

Autumn's Concerto definitely cued the waterworks back then – I bet you cried buckets if you watched it from start to finish too. Starring Vanness Wu who portrays the role of a lawyer, Ren Guang Xi, from a prestigious family, and Ady An as the damsel in distress, Liang Mu Cheng, who tries to apply for college to escape from her stepfather who sexually harasses her.
Cutest child actor Xiao Xiao Bin – no doubt the highlight of the drama.
Image credit: hotbak
Though from different worlds, the pair meet in a series of encounters, with the couple helping each other through hardships. However, just as they're about to confess their love, Guang Xi discovers that he has a brain tumour and has a low chance of living. 
This show stands out from the rest as it has a more serious storyline. The main characters undergo one ordeal after another, inspiring viewers with their perseverance and optimism. 
---
11. Hi My Sweetheart (海派甜心) – 2009
---

Rainie Yang has a dazzling idol drama portfolio – from a supporting character in Meteor Garden to female lead in iconic shows like Devil Beside You(恶魔在身边)and Miss No Good (不良校花). 
Image credit: Haoduoliao
Hi My Sweetheart starred her as a fierce, lonesome girl, along with Show Luo, who portrayed the character of  a wealthy dork in nerdy glasses and signature mushroom-like hair. They found a friend in each other, and fell in love. The drama was nominated for several categories at the 45th Golden Bell Awards, where Rainie Yang was awarded Best Actress.
---
12. In Time With You (我可能不会爱你) – 2011
---

In Time With You is said to be the very last Taiwanese Idol Drama that peaked. The drama went viral with its relatable story about how a pair of childhood best friends turned into lovers  after seeing each other through many failed relationships. The drama even had a mini sequel in collaboration with Singapore Tourism Board – as Singapore was a part of the plot.

Image credit: Pchouse
Plus, Ariel Lin, after years of experience acting in dramas, did not disappoint with her superb performance. She also had amazing chemistry with the male lead, Chen Bolin, which made them the OTP of the era. 
---
Taiwanese idol dramas
---
Our appetites for shows might have drastically changed with the dawn of Netflix and Disney Plus, but the fact that these nostalgic shows were a part of our youth gives them a special place in our hearts – no matter how cheesy these dramas get.
For other show recommendations, check out:
---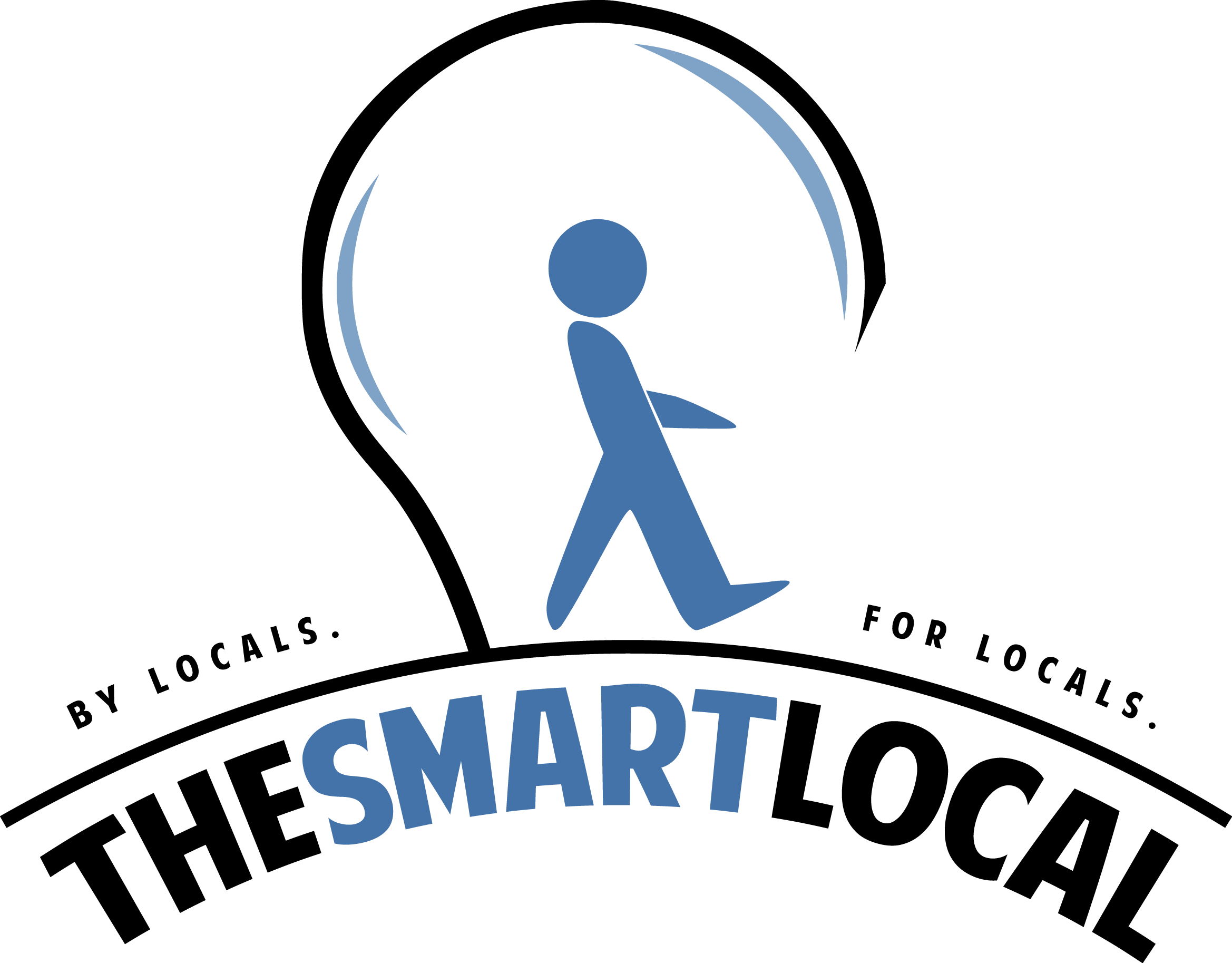 Drop us your email so you won't miss the latest news.