Channel 8 TV shows
---
7PM and 9PM on weeknights meant more than just dinnertime or finishing homework for me growing up. They were also timeslots to sit in front of the television, catching up on Channel 8 TV shows that got you hooked with their localised dialogue and zany characters. If you spent your academic years in the 90s and early 2000s like I did, you'd know what I'm talking about
Were some plotlines severely exaggerated? Was the acting sometimes cringe-worthy? Did the dramas set in modern times usually involve a character getting hit by a car? Yes, yes and yes. But that didn't stop us from tuning in every night or spoiling ourselves with upcoming episode synopsis in 8 Days magazine – even my non-Chinese speaking classmates were hooked.
Revisit 10 of the most iconic Channel 8 TV shows from the past, and maybe even give them a binge as a break from Netflix.
Check out related articles here:
---
1. Holland V (2003)
---
Image credit: meWATCH
Arguably the Channel 8 series that had the most widespread and crossover appeal with non-Chinese speaking folks too, Holland V was my personal favourite. The unprecedented obsession resulted in me negotiating with my mother to have dinners coincide with 7PM, and pushing tuition to start only after the show ended.
Viewers were introduced to, and then invested in the lives of the Mo family of 6 siblings, including characters played by veterans Chen Liping and Patricia Mok. What it did remarkably well was balance hard-hitting drama with lighthearted comedic moments, whether it was about their Nasi Lemak stall or complicated love affairs.
Video credit: Blue Global
Till this day I can even still remember the tune of the catchy theme song – a testament to the legacy they left behind in the early 00's era.
Number of episodes: 125
Watch it here.
---
2. The Unbeatables (1993)
---
Image credit: Mediacorp
If you've gambled during Chinese New Year and someone commented "let me shuffle the deck of cards like The Unbeatables", they were referring to the 1993 Channel 8 drama that took Singapore by storm. It was so successful; it even spawned 2 more later seasons – a rarity in local TV shows.
Starring SG's golden duo at that time, Zoe Tay and Li Nanxing, the pair won our hearts – and their games – with royal flushes, sleight of hand and undeniable chemistry. Hollywood's Ocean's 11 might have revived the casino heist genre years later, but this local production will always be our OG. 
Number of episodes: 20 (Season 1), 80 (Total)
Watch it here. 
---
3. The Champion (2004) 
---

Image credit: iamjolene.blogspot.com
As a teenager at the height of puberty back then, you couldn't fault me for wanting to watch The Champion. I mean, hey, it featured young, attractive actors and not a lot of clothes: the only combination you needed to draw a sizeable audience. A solid plot was secondary. I will not hear otherwise. 

The Champion was pretty much SG's version of Baywatch.
Image credit: Straits Times /Lianhe Wanbao
Perhaps it was best known for the scene where the 4 female leads run down Orchard Road in nothing but their bikinis, including Fiona Xie and Jeanette Aw – 2 of the 7 Princesses of Mediacorp back then. It was so iconic, it even inspired local band Jack & Rai to write a song.
Channel 8 has tried replicating the formula in similar reiterations, like this year's Victory Lap, to varying degrees of success.
Number of episodes: 20
Watch it here. 
---
4. Madam White Snake (2001)
---

Image credit: Mediacorp
When Channel 8 wasn't producing drama serials about Singaporean life and families, they were also known for their focus on another kind of show: the wuxia genre. Translating to "martial heroes", these proved particularly popular in the late 90s, even extending its reach overseas to places such as Taiwan and China.
Image credit: meWatch
Madam White Snake was one such series, adapted from an old Chinese folk's tale about a snake spirit falling in love with a human male – think a reverse, ancient version of Beauty and the Beast. 
Plot aside, viewers were also drawn to the love story between the characters played by Christopher Lee and Fann Wong, which translated to a real life romance. Fast forward 2 decades, and they're still our favourite local celeb couple – and bakkwa endorsers.
Number of episodes: 45
Watch it here.
---
5. Wok Of Life (1999)
---
Image credit: browseandbuyfamilystore.blogspot.com
Wok Of Life was one of my first introductions to Channel 8 dramas during my childhood, which is probably why it left an indelible impression on me. The feel-good drama lasted for 50 episodes – one of the longest during that period. 
All-round Mr Nice Guy Chew Chor Meng starred as a chef in training, who travels back to the 60s era after a wok hits his head, only to discover the origins of recipes of local dishes like chili crab and bak kut teh.
Video credit: Faith Love
The throwback plot also came with a retro soundtrack for the show, which resulted in the theme song becoming a hit among viewers.
Number of episodes: 50

---
6. Stepping Out (1999)
---
Image credit: meWATCH
Another recurring theme that local shows fell back on in the 90s was that of Singapore history. Although some plot points were fictionalised and exaggerated, they definitely gave then-teenager me some insight into our country's past. One show that stuck out for me: Stepping Out.
Image adapted from: television50mediacorp.weebly.com
Centering around the lives of Chinese immigrants from the 1920s all the way until the 1950s, the show also featured footage of pivotal real-life events in Singapore's history like the Hock Lee bus riots. This undoubtedly struck nostalgia among many of the older viewers, while also intriguing younger ones.
Perhaps the biggest scene-stealer was Cynthia Koh and her riveting performance where she shaved her head bald – it became a hot topic both in the media and via word-of-mouth. The dedication to the role also earned her a Best Actress nod at the annual Star Awards in 1999.
Number of episodes: 30
Watch it here. 
---
7. The Price Of Peace (1997) 
---
The Price Of Peace included an all-star cast that included James Lye, Lina Ng and Ivy Lee.
Image credit: meWATCH
Before Stepping Out, The Price Of Peace paved the way for history and war-related dramas. The 1997 epic was even screened with English dubs on Mediacorp's sister channel, Channel 5, for a larger audience after its original run. 
To give history an accurate portrayal, the sequence of events were broken down into 7 main sections to give viewers a clearer understanding of the real-life timeline, and even featured appearances of war heroes like Lim Bo Seng and Elizabeth Choy, played by various actors. 
Number of episodes: 32
Watch it here. 
---
8. The Vagrant (2002)
---
Image credit: meWATCH
I have a friend who swears by Li Nanxing as her celebrity crush, and even his villainous turn as an ah beng in The Vagrant did not sway her otherwise. It seemed that the veteran actor was so good at playing bad, it earned him even more fans and accolades like Best Actor at the 2002 Star Awards. 
While short-lived at only 20 episodes, the series received critical acclaim for its fresh take on the topics of crime, mental illness and parental relationships.
Number of episodes: 20
Watch it here. 
---
9. Double Happiness (2004)
---
Image credit: meWATCH
If Singaporeans thought Holland V's 125-episode run was exhaustive, nothing prepared them for Double Happiness in 2004. It had a total of 142 episodes that had to be separated into 2 parts and ran for almost a full year. 
Helmed by a cast of familiar faces and fresh newcomers in the local scene, the show's focus was on a fish and chips restaurant called Happy Fish, the family's trials and tribulations behind the business, and their personal lives. 
Number of episodes: 142
Watch it here. 
---
10. Legend Of The Eight Immortals (1998)
---
Image credit: Wikipedia
Sun Wukong (Monkey King) and Zhu Bajie are no strangers to most people in Singapore – they are after all, staple characters in Chinese folklore stories like Journey To The West.
Adapted from a novel about the Ming Dynasty, Legend Of The Eight Immortals was a visual retelling of the classic tale to audiences young and old alike, and included overlapping stories that involved the aforementioned characters. 
Image credit: meWATCH
The production was a joint venture between Singapore and China, which meant there were cast members from Taiwan, Hong Kong and China as well – which added even more authenticity to the adaptation. Filled with action sequences and compelling plot twists, the series was many 90s kids' first foray into Chinese serials and will go down fondly in the history books.
Number of episodes: 30
Watch it here.
---
Iconic Channel 8 TV Shows From The 90s And Early 2000s
---
The throwback to the era of rushing home by 7PM to catch the latest episodes after school, and putting off assessment books for that hour of being engrossed in the latest dramas at 9PM are moments unique to most kids from the 90s and early 2000s.
I've personally not watched any Channel 8 TV shows in over a decade, and unfortunately the younger generation today don't share the same culture of doing so, since we're now spoiled with plenty of other options from Netflix to Disney+. But the shows listed here brought back many great memories, as I'm sure they would for many others too.
Read more articles about the 90s and see if you relate:
---
Cover image adapted from: Mediacorp, Mediacorp, iamjolene.blogspot.com, meWatch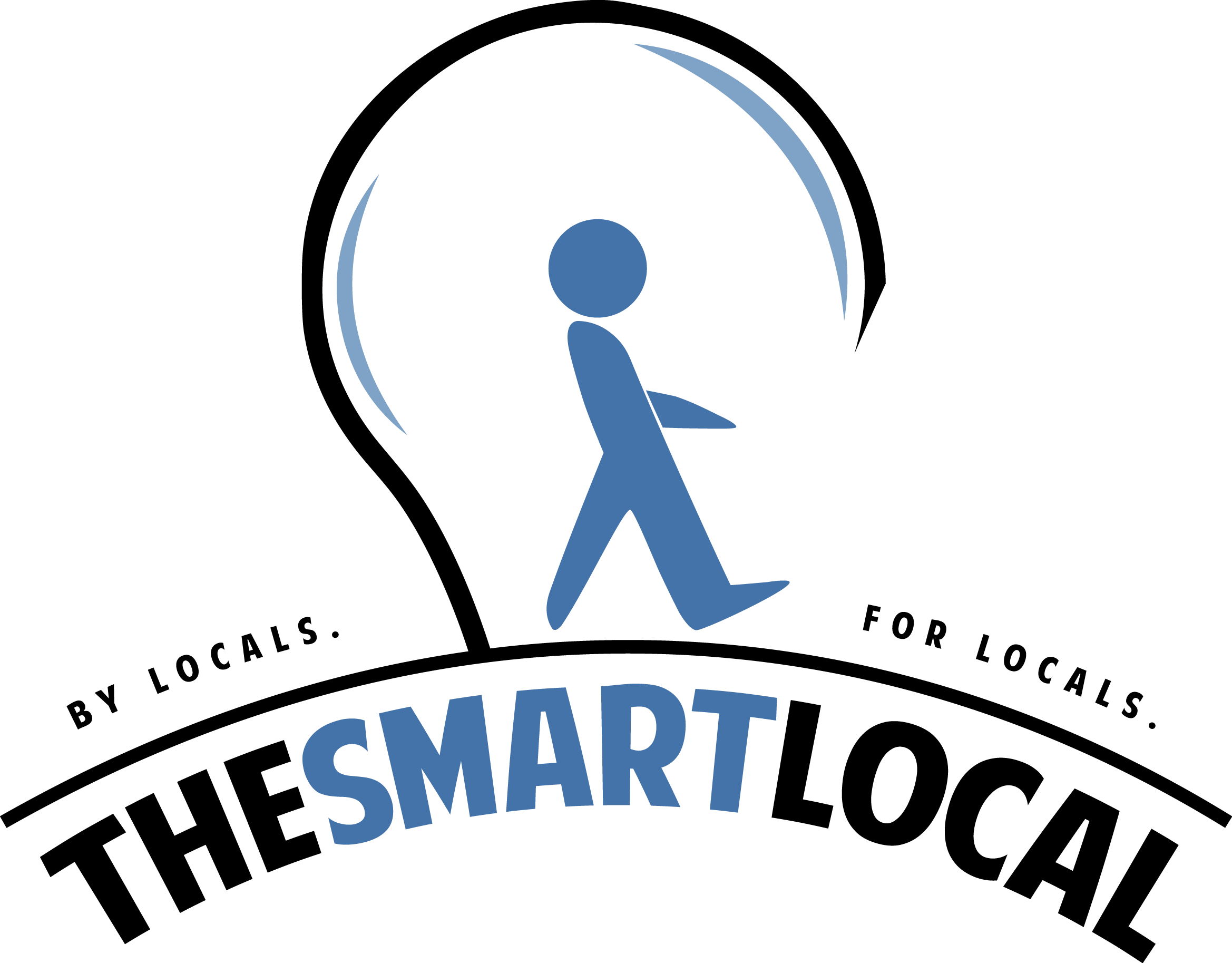 Drop us your email so you won't miss the latest news.