90s fashion in Singapore
---
Before skinny jeans, hypebeast fashion and basic tees ruled our wardrobes, it was the era of baggy clothes, Spice Girls and skate culture.
Here's the thing about fashion trends though: it can run out of style real fast, but it can also make a surprise comeback – just look at everyone rocking those round metal frames glasses now!
90's fashion is now on its way back. So we raided our wardrobe, our parent's pre-loved clothes, stalked celebrities from 90's pop culture and consolidated the following 7 types of outfits that used to rock the fashion scene and styled it for today:
---
1. Spice Girls – mid/low-rise jeans and cropped top
---
High-waisted jeans might be all the rage now, but dig far into the deepest recesses of your wardrobe and you might find a pair of mid or low-waisted jeans reminiscent of the Spice Girls and Destiny's Child era.
If low-rise jeans were ying, cropped tops would be the yang. They balance out each other and one without the other is incomplete. We knotted a striped tee to go with our jeans, and to increase the 90's flair, threw on pants with a flare at the bottom.
While pop stars used to rock these outfits in neon, sequins and glitter, style your look with more neutral tones instead for everyday wear.
---
2. Chandler Bing style – oversized shirt with dark denim jeans 
---
Before muscle-hugging and button-popping collared tees stormed Instagram, bigger was better. Chandler Bing and his bros from the sitcom Friends practically paved the way for oversized shirts and dark blue jeans to be the norm for guys.
To recreate that look, pick a neutral coloured collared shirt that's a size or two bigger than your usual wear. If you wanna go full out Bing, go for an ultra baggy pants. 
But for a more modern twist to the look, we picked jeans in a tighter fit instead to balance out the oversized top – after all, you don't want to end up looking like you're dressed in oversized hand-me-downs!
Top it off with a pair of sneakers and you're now the Gen Z version of Chandler. We can already hear Janice's voice – "Oh… My… God!"
---
3. Farmer – long dungaree with one hook unbuckled
---
Head to town and you might notice a couple of denim dungarees making a resurgence on the streets. Once more common on toddlers, it's no secret that they're returning as a trend nowadays.
Although used as protective farmwear in the past, dungarees gained large popularity as a fashion statement in the 90's – specifically styled with one hook unbuckled and a white graphic tee on the inside for a casual, yet punky edge.
Dungarees are extremely comfy and the loose fit will allow you to contort your body in a thousand ways without ripping the fabric. We tried a bunch of eccentric poses to test it out such as the Michael Jackson hip-thrust and the sit-and-reach.
Verdict: all seams and hems still fully intact!
You'll definitely want to prance around in this outfit, so make sure to get a pair of shoes with good cushioning to give your legs free roam to strike your best pose!
---
4. Ah Pek starter pack – checkered button-down and knee-length pants
---
Buttoned down checkered shirts and knee-length pants were a major 'thing' in Singapore decades ago. Surprisingly, this trend has managed to withstand the test of time and persist into the 21st century, albeit as uncle fashion. 
Although there's nothing wrong with dressing like an uncle, here's how you give the outfit a fresher take. A typical way to wear this look is to button the top only halfway up.
We kept the half-undressed look, but we added a dark plain tee inside for some modesty and to allow the lighter coloured top to pop. Use a belt to tie the look together rather than letting the pants hang low.
---
5. Sleeveless vests – cooling wear for the great outdoors
---
At the peak of tank tops and cargo pants era, sleeveless vests were also totally in trend., But almost instantly after, it became a case of "last season called and they want their vest back".

Fortunately for us, old school fashion never goes out of style – just make sure to style it right and strut with confidence.
We knotted our light-washed denim vest to add some dynamism to the outfit and paired it with baggy pants, a chunky retro necklace and sports shoes for a vintage-inspired weekend look.
For those who perspire easily in Singapore's sweltering heat, this one's a good choice for heading outdoors as the sleeveless vest and baggy bottom will keep things airy.
---
6. 90's boy band – denim jacket, baggy pants with big folds
---
Say hello to the dress code of the Backstreet Boys, Westlife and NSYNC of the past. To be fair, Korean oppas have already taken this on as their go-to outfit these days but here's how to add on extra ol' school flair.
First of all, you gotta wear baggy pants. Denim jeans are a good option, but the 90's always favoured a good mix of fabrics. To complement the oversized denim jacket, we threw on a pair of linen pants to go with it. Make sure to get some good large folds at the cuff of your pants that spells "baggy pants, don't care".
Pop on a pair of sunglasses with the teeniest tiniest frames you can find and you're good to go.
---
7. Too-cool-for-school – athleisure wear 
---
At some point in the 90's, the streets were filled with everyone emanating swag in athleisure wear. Comfy, cool, and slightly rebellious, this style was a hit, especially with the teens of that time.
There is a fine line between looking just right, and looking like you're headed straight to the gym. Tilt the look away from the tracksuit side of things by mixing sporty elements together with casual ones. 
Easy sportswear to style include thin sports jackets and the ever-trusty sports shoes. 
---
Bringing back 90's fashion
---
The #throwback to the period of non-stop music on MTV and bold fashion statements got us feeling real sentimental. The 90's were a great time to be alive and just like Britney, we'd love to be hit one more time with it.
Even though times have changed, one way we can express our nostalgia is through our fashion style. Sure, we may not be in the 90's anymore, but we can always look it.  
---
Go ol' school with adidas OZWEEGO
---
Nothing screams old school more than a pair of sports shoes straight out of the 90's. For those looking to dive into vintage fashion, make sure to spice up that outfit with a new pair of adidas OZWEEGO, a reinvented version of the original OZWEEGO first launched back in 1996.
This version essentially looks like the better-looking sibling of the original – after all, it's the 4th time the OZWEEGO has been revamped. 
The design features suede along the eyelets, TPU uppers, and OZWEEGO's classic 90's mesh, overall providing breathable comfort while retaining a stylish vintage exterior.
Much like the OG version, this one has adiPRENE and adiPRENE+ tech to absorb shocks and keep your feet well protected. They're also available in different colourways so you can choose from a range of subtle to in-your-face vibrant designs.
Fashion trends shift like the wind but style is timeless. For a stylish pair of shoes that has proven to withstand the test of time, check out the OZWEEGO. After all, it's look has flown with the fashionistas of the 90's and it's still a favourite for more than 20 years down the road until today.
The adidas OZWEEGO ($160) is available at adidas stores at Pacific Plaza, VivoCity, Bugis+ and Paragon and on adidas's website. 
---
This post was brought to you by adidas.
Photography by John Lim and Lery Villanueva.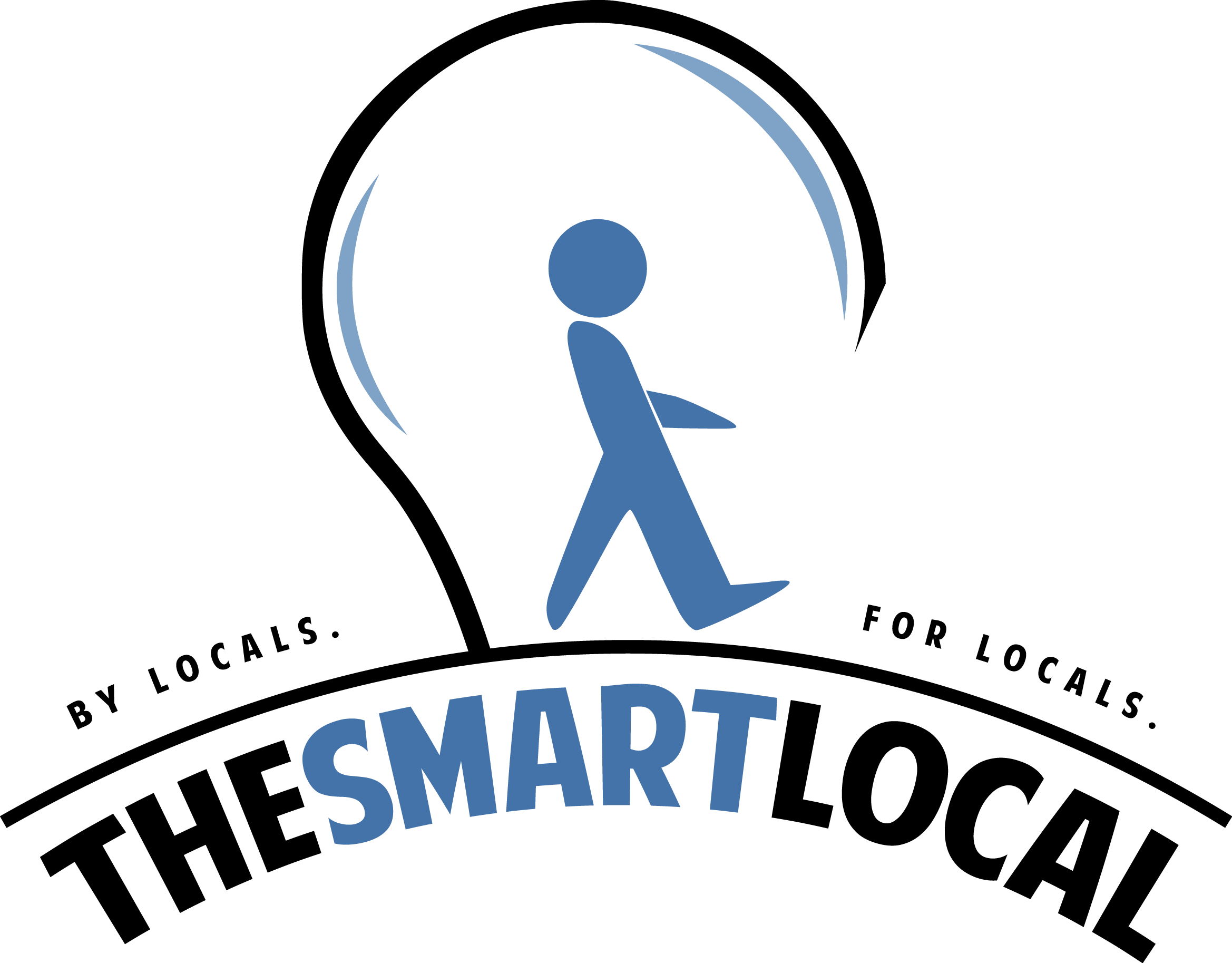 Drop us your email so you won't miss the latest news.