Mediacorp insider secrets
---
Ah Ge, Ah Jie, Seven Princesses and Eight Dukes. If these terms sound familiar to you, chances are you grew up on Mediacorp shows – glued in front of the telly every evening making sure you were up-to-date on the latest local drama series. 
Entertainment aside, certain questions fill the mind of the average viewer and there seems to be no means of debunking Mediacorp secrets unless you actually work at Caldecott Hill – now known as the Mediacorp Campus. So, we employed the help of some industry insiders to spill the beans on what goes on behind the scenes, and beyond our screens.
For more little-known industry insider compilations, check out these airline secrets exposed by an ex-SIA stewardess 😉
---
1. Real-life houses are cast as filming sets 
---
Be it humble HDB flats or the swankiest of bungalows, all sorts of real-life home settings are used in Mediacorp dramas as opposed to studio sets. This begs the question, does Mediacorp own all these houses? Or do they ask a random Tom, Dick or Harry to loan out their actual home for the duration of filming?
Image credit: Mediacorp, After The Stars 
Most of the time, location requests are sent out by a series' producer to seek out suitable homes fitting a particular criteria. People then apply for their place to be cast and, if it's a match, the home will be styled accordingly to suit the vibe and aesthetic. Of course, the resident would still need a place to stay in the meantime, so people who apply for location casting usually have a home on the side. 
Image credit: Mediacorp, After The Stars 
Fun fact: This is also why you'll see liners such as "Special thanks to Mr and Mrs so-and-so" during the end credits after each episode. They're the ones who own the homes you see within the show!

---
2. Actors in death scenes are given angbaos to ward off bad luck
---

Image adapted from: Mediacorp Channel 8 & Singapore Funeral Services
I used to gasp in mild horror when I saw scenes of actors lying in coffins, or with their photograph framed in the funeral portraits. Surely that would bring about a wave of bad juju and potentially cause life to imitate art?
Turns out, small token angbaos are given to all actors participating in scenes of such nature. You might think that the money inside is to combat any ill health or mishap following filming, but the amount usually doesn't go beyond a meagre ten bucks. It's more about the symbolism, like a blessing to ward off bad luck and prevent ticking off the Gods of Death.

---
3. The prop department is as huge as an IKEA warehouse
---

Image credit: Mediacorp
As far as "bao kah liao" (a.k.a all-encompassing) departments go, Mediacorp's prop department will blow you away.  Here I was thinking it was perhaps a big storeroom, or several random empty units used to house miscellaneous knick-knacks to furnish filming sets with.
In actuality, the prop inventory is enough to fill up an entire WAREHOUSE, situated next to the carpark at Mediacorp HQ and probably containing every item imaginable. Pieces of furniture are sorted by type and aesthetic. Categories of little everyday objects from prop phones to engagement rings are right there, ready for filming. Like Ariana Grande would say, "I see it, I like it. I want it, I got it." That's probably how the props manager feels!
---
4. "Lensing Ceremonies" are pre-filming rituals for a smooth shoot
---

Image credit: Mediacorp
Call it superstition, but when it comes to big projects like filming an entire drama series where over a hundred members of cast and crew are involved, it truly is better to be safe than sorry. 
You may have seen pictures in local newspapers and entertainment magazines such as 8 Days and i-Weekly, of the filming team gathering right before the shoot begins to offer prayers to deities. This ritual is actually called a Lensing Ceremony, and all who are involved in the filming process are known to partake in praying for good luck and a smooth-sailing shoot, regardless of their religious beliefs.
---
5. Mediacorp's wardrobe and props department holds clearance sales
---
Image credit: Mediacorp
Media is often associated with glitz and glamour, and we've all been awestruck by many an outfit you've seen on local TV, along with full faces of gorgeous makeup no doubt expertly-applied using only the best cosmetics on the market. 
The Mediacorp staff are actually treated to clearance sales where pretty much everything from the company's wardrobe and prop department in either brand new or barely used and near-pristine condition is up for grabs. At heavily slashed, dirt cheap prices too! 
---
6. Calefares are paid according to tiers of how much they do
---
A lot of people think calefares are idlers who only sign up to get closer to their favourite idols. To be fair, there is a lot of sitting around and doing nothing while the sets, cast and crew go through necessary preparation. Calefares do get compensated for their time though, and the pay is split into tiers based on how "active" they are in a scene.
Image adapted from: Mediacorp, C.L.I.F 4
The base tier comprises random folks passing by in the background, essentially just to occupy space and create the look and feel of a crowd. 
Next in line are the calefares who don't have lines, but get a quick camera focus on them because of subtle actions that are crucial to the scene, for instance a gasp and look of shock as they take their phone out to snap pics of an accident. 
Finally, the highest calefare tier is one with actual dialogue and maybe even some interaction with the main cast. Example, a random citizen who shouts, "call an ambulance!" and goes to rest his or her hand on the injured main cast member while saying, "hold on, help is on the way".
---
7. Random people at filming locations can be scouted as calefares on the spot
---

Image adapted from: @alaric_verytay
If your dream is for all your loved ones to spot you in the background of a TV show but you aren't willing to commit to joining a talent agency or formally sign up to be on a calefare database, good news.
Mediacorp has been known to scout everyday people on-site at their filming locations, for example real-life student cheerleaders who just happen to be chillin' at the school they're filming at when they happen to need cheerleading extras.
Just goes to show that sometimes it really is about being at the right place, at the right time. 
---
8. Scenes as short as 1 minute can take up to 30 minutes to film
---
Image credit: Mediacorp Production Resource
TV magic means everything we see on-screen is picture-perfect, from the camera angles to each subtle facial expression displayed on the actors' meticulously made-up visage. This can only be accomplished with a tonne of work behind the scenes though, and the length of filming varies depending on the nature of the scene.
Complicated scenes which involve a huge collection of cast members, are emotionally heavy, or feature high degrees of stunts and action typically take much longer to nail. 
Image credit: Mediacorp Production Resource
We sought first-hand responses from Shaun Chen, He Ying Ying, Brian Ng and Jasmine Sim and apparently, a single page on the actor's script could translate to 45 minutes of filming on average. This could drag even longer with external factors such as inclement weather, or perhaps a certain cast member is just having a bad day and requires more retakes than usual.

This car accident scene which lasts 1 minute in the episode took 6 gruelling hours to film.
Image credit: Jeanette Aw
Even basic scenes like 1 minute of casual dialogue could stretch out to 30 minutes of camera work. Now multiply that by almost an hour worth of content per episode, for however many episodes a series has. Phew!
---
9. Mediacorp has an interactive tour with replica filming sets
---
Singapore has no shortage of cultural museums, art galleries, zoos and wildlife parks and even a science centre. But where does one go to learn about the world of local television media? 
Enter the immersive Mediacorp Experience tour, a guided and interactive walk-through where you can visit replicas of filming sets, roleplay your favourite newscaster in a simulated news studio, and even strap on a Virtual Reality headset for a 360° look and feel of broadcast media.
Ideal for family outings with the various generations in your household all equally addicted to TV dramas, or for a unique date activity with bae whom you've cuddled up to for many a binge-watch session.
---
Dive into the world of local TV with Mediacorp: After The Stars
---
Whether your faves are the badass cop stories, tear-jerking kinship dramas or the #relatable campus programmes, it's hard not to be enamoured by the familiar faces lighting up our screens and develop a curious attachment towards the local entertainment scene as a whole. 

Image credit: Mediacorp
After The Stars is the next big Mediacorp series to get hooked on, with a storyline centered around showbiz, fame and power struggles, love triangles, plans for revenge and other juicy goodness. It'll make you realise that behind the perceived perfection of a career where mega stardom is involved, there's loads of heartache, backstabbing and betrayal from social media popularity contests all the way to getting snubbed at award shows.
The star-studded cast comprises beloved veterans alongside fresh-faced heart-throbs, including Jeanette Aw, Shaun Chen, Cynthia Koh, Lin Meijiao, Christopher Lee, Jojo Goh, He Yingying, Jasmine Sim and Brian Ng.
Get sucked into the gripping plot and diverse range of characters who beg the question of whether you should root for, admire or hate to love them. At the end of the day, it'll deepen the captivation we as a nation all share towards the world of local media.
---
This post was brought to you by Mediacorp.
Cover image adapted from: Mediacorp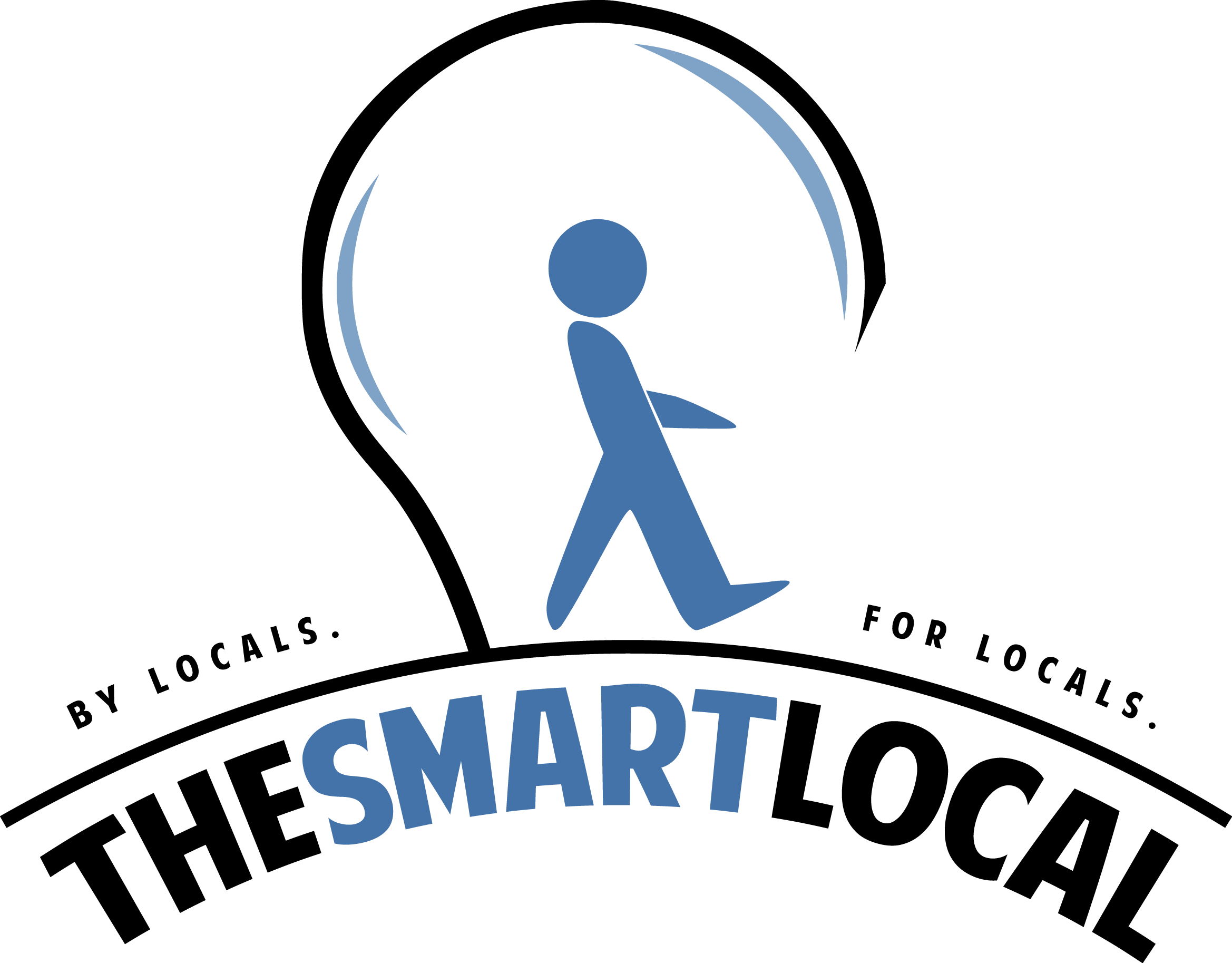 Drop us your email so you won't miss the latest news.