Digital entertainment deals for DBS/POSB Cardmembers
---
The Circuit Breaker may have been lifted, but COVID-19 still exists and it's better to err on the side of caution. Staying safely at home doesn't mean you have to wallow in FOMO – ask any introvert and they'll enlighten you on the joys of catching movies and shows on the couch, reading e-magazines, tuning into an audio book or even having a private KTV session.
Good news: You can partake in all the above activities in your cosy abode, at huge discounts or through free trials thanks to exclusive digital entertainment deals for DBS/POSB Cardmembers. 
---
1. meWATCH – up to 40% off priority viewing of local dramas & HBO bundle
---

Image adapted from: meWATCH
Formerly known as Toggle, meWATCH lets you watch local Mediacorp shows before they're even broadcast on TV. Use the promo code DBS40 to get 40% off a 3-month meWATCH Prime subscription, which enables priority viewing as well as zero ads. Now you can have a smooth bingeing session without pesky commercial breaks right before the climax!
If you enjoy both Western and local entertainment, get more bang for your buck with the HBO GO + meWATCH Prime bundle. Originally priced $23.88 per month, you can get it for $16 with the promo code DBS33. Getting this package deal means unlocking award-winning series such as Game of Thrones, Westworld and Silicon Valley.
Find out more about DBS/POSB deals for meWATCH.
Valid till 30th Jun 2021.
---
2. Storytel – 45-day free access to 200,000+ audio books and e-books
---

Image adapted from: Storytel
E-books enable us to progress on our latest reads anytime, anywhere without having to lug bulky physical tomes around. There are also "readers" who prefer tuning into audio books, making full use of their time when they're commuting, cooking a meal or even working out at the gym.
Whichever category you fall under, Storytel has a booming collection of over 200,000 titles, spanning classic literature, modern fiction, inspirational biographies and empowering self-help guides. Offered at a usual rate of $9.90/month, you can get 45 days of free unlimited access simply by paying via a DBS/POSB Card.
Find out more about DBS/POSB deals for Storytel.
Valid till 31st Dec 2020.
---
3. SPH Magazines Digital – 4 free months of any 3 e-magazines
---

Image credit: SPH Magazines
This special offer from SPH Magazines allows you to pick and mix any 3 out of the 8 participating publications, and enjoy 4 months of complimentary digital access. Ladies will get their dose of lifestyle, fashion and beauty updates through Female, Harper's Bazaar, Her World and the bilingual Nuyou which contains Chinese write-ups. 
There's also Home & Decor, ICON (bilingual luxury), HWM (tech), and The PEAK (luxury lifestyle). All you have to do is enter the promo code DBS4 when checking out your subscriptions on the SPH webpage. 
Find out more about DBS/POSB deals for SPH Magazines.
Valid till 31st Jul 2021.
---
4. Viu – 50% off streaming for Asian dramas and variety shows
---

Image adapted: Viu
Get all your Asian entertainment at one spot by signing up for Viu. The streaming platform boasts thousands of Hong Kong, Japanese, Korean and even Thai dramas so you'll always have something new on your to-watch list. There are also Asian movies, idol programmes, variety shows and docu-series across different languages. 
A Premium Membership (50% off for 90/180/365 days with the promo code DBS + first 6 digits of your DBS/POSB Card number) gives you ad-free viewing with the option for offline downloads. Now you can save mobile data while watching on-the-go!
Find out more about DBS/POSB deals for Viu.
Valid till 31st Jul 2021.
---
5. KKBOX – free premium music streaming for 30 days (U.P. $9.90)
---

Image credit: KKBOX Web Player
Home to over 50 million tracks across different languages and genres, KKBOX is perfect for those with varied music tastes. Your shuffle playlist can jump from chart-topping ditties in the English language to Mando-, Canto-, J- and K-Pop tunes without having to switch between apps.
Give the 1-month free Premium Subscription (U.P. $9.90/month) a whirl for ad-free playback, high definition sound quality and the option for offline listening. Thereafter, you can save 25% by opting for the 12-month plan ($94.80 total, $7.90/month), which also rewards you with an additional 30 days of complimentary premium streaming at the end of your subscription.
Find out more about DBS/POSB deals for KKBOX.
Valid till 30th Jun 2021.
---
6. Media Group – 3 months free e-magazines & up to 80% off afterwards
---

Image adapted from: Media Group
Browsing through a magazine is therapeutic not just when you're chilling in a salon chair or waiting in a reception room. Media Group has a series of digital publications which you can read on your electronic device, covering interior design, good eats, the regional golfing scene, and even sneak peeks into the lifestyles of the rich and fabulous. 
You can get 3 months of digital subscription totally free for Solitaire (women's jewellery), Portfolio (business & luxury), Jetgala (aviation & automobiles), Golf Asia (golfing & lifestyle), d+a (design & architecture), and SquareRooms (home decor & renovation), plus up to 80% off your subscription fee thereafter.
Find out more about DBS/POSB deals for Media Group:
Valid till 31st May 2021.
---
7. CATCHPLAY+ – 50% off movie rentals with free ticket each month
---

Image adapted from: CATCHPLAY+
Unless you're a Gen-Z kid, you're probably familiar with the good ol' days of renting DVDs or even VCRs to pop in a new home movie each weekend. CATCHPLAY+ brings back some of that nostalgia, except the catalogue is digital and there's no need to step out of your house at all.
Take your pick between Hollywood blockbusters, restored classics, Asian films and family-friendly animations that the kids will love. A 2-month subscription is available for $6.90 (U.P. $13.80) when you key in the promo code DBSMOVIE20, complete with a free single rental ticket per month thrown in.
Find out more about DBS/POSB deals for CATCHPLAY+.
Valid till 31st Jan 2021.
---
Beat boredom at home with DBS/POSB digital entertainment deals
---
Post-CB, entertainment options such as watching movies at the cinema are being gradually reintroduced. That said, this "new normal" comes with restrictions such as limited group sizes and spacing out in between. Couple that with the hassle of donning a mask, taking your temperature and checking in at every single location, and it's much easier to just stay at home. 
Kick back in the comfort of your bed or sofa with these heavily discounted movies and shows, streamed to your device of preference. You can also browse through e-magazines documenting various topics, immerse yourself in an e- or audio book, or wrangle up the rest of the fam or a small group of friends to sing along to your fave tunes. 
These exclusive digital entertainment deals for DBS/POSB Cardmembers offer savings of up to 80% along with several months of complimentary access, and they couldn't have arrived at a more opportune time. 
DBS/POSB is also offering an extra 8% in the form of e-vouchers or cash credits as part of the Go Online, Go Contactless promotion. All you have to do is register via the free DBS Lifestyle App (iOS/Android) and hit your personalised spend goal with online or contactless purchases.
Here's to staying safely at home while never running out of things to watch, read or listen to!
---
This post was brought to you by DBS.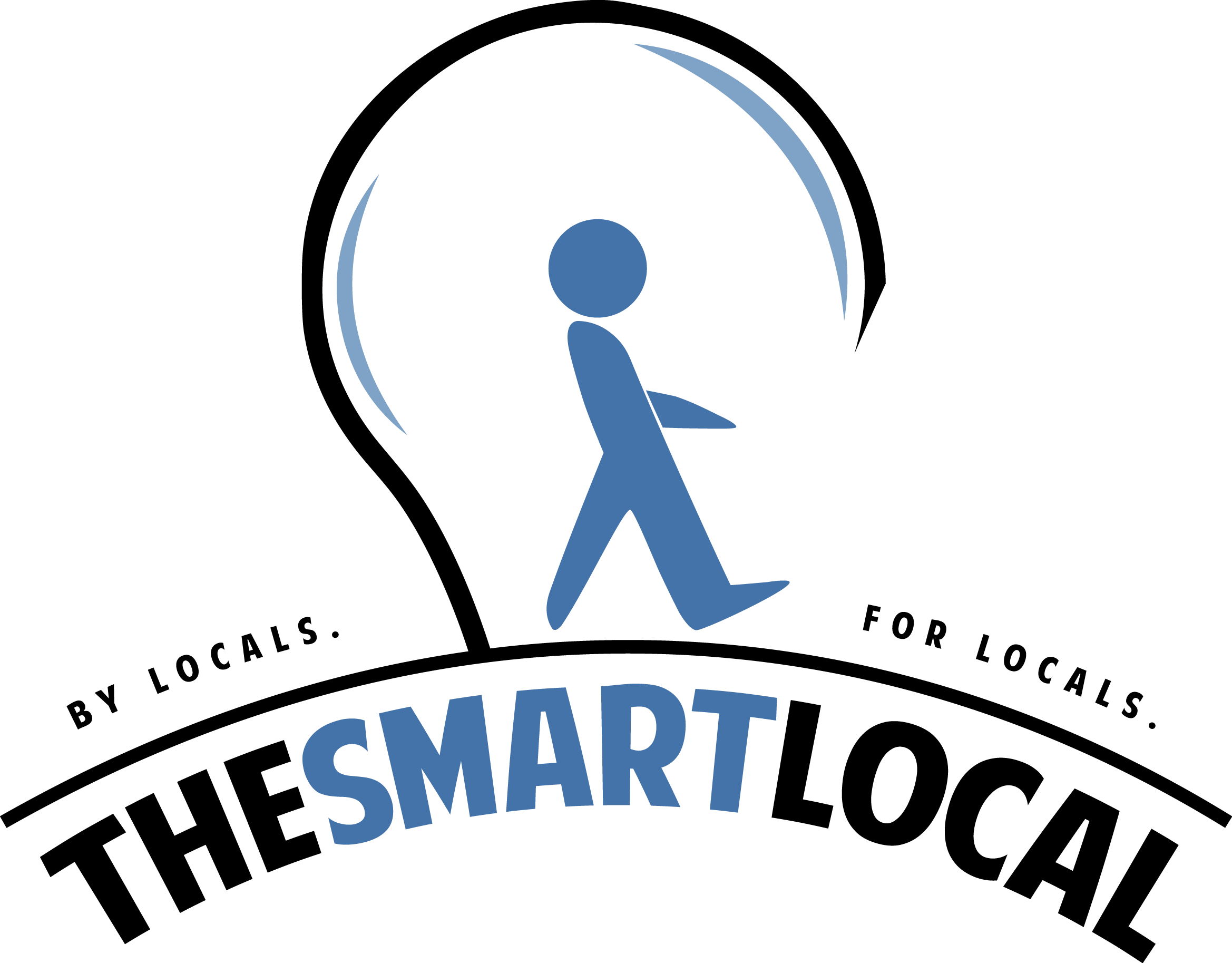 Drop us your email so you won't miss the latest news.