Best Chinese dramas and movies to watch in 2021
---
K-dramas are universally loved across the globe and very much celebrated on our little red dot, but can the same be said for Chinese dramas? Maybe you're running out of content to binge-watch after exhausting most of your entertainment options in 2020, or maybe, you're hoping to improve your command of the language the easy way.
Whatever it may be, 2021 might be the year we turn the tables and give our mother tongue and its cinematic creations a little more love. Here are seven best Chinese dramas so good, they'll reignite the Mandarin flame in even the most jiak kantang folk out there.
---
1. Go Go Squid 2 Dt.Appledog's Time (你的时代,我的时代)
---
Image credit: Youtube – iQiyi
If the K-drama Start-Up had all the makings of a perfect series by your standards, then Go Go Squid 2 Dt.Appledog's Time (你的时代,我的时代) will be the C-drama equivalent that will rope you into the wild world of robotics.
Get engrossed in the rivalry between Wu Bai (Hu Yi Tian) and Ai Qing (Li Yi Tong), legends in their own right on the national robotics playing field, and watch how intense competition and admiration fan the flames of a budding romance. 
Cast: Hu Yi Tian, Li Yi Tong
Number of episodes: 38
Genre: Romance, Youth, eSport
Watch Go Go Squid 2 Dt.Appledog's Time (你的时代,我的时代) here
---
2. The Bad Kids (隐秘的角落)
---
Image credit: Youtube – iQiYi
Fans of gritty American and British drama will want to give The Bad Kids (隐秘的角落), a dark award-winning web series a go. Adapted from a novel, this drama tells the story of three teenagers whose lives unravel after witnessing and filming a murder. Instead of going to the police with the evidence, they decide to sell their camera to the perpetrator for 300,000 yuan, an amount that one of the three teenagers needs for her brother's leukemia treatment. 
Cast: Qin Hao, Wang Jing Chun, Dollar, Shi Peng Yuan, Wang Sheng Di
Number of episodes: 12
Genre: Thriller
Watch The Bad Kids (隐秘的角落) here
---
3. My Best Friend's Story (流金岁月)
---
Image credit: Youtube – iQiyi
As the title suggests, My Best Friend's Story (流金岁月) tells of two bosom friends', well, stories as they grow up together and support each other through major life events. Jiang Nan Sun (Cecilia Liu) is born with a silver spoon in her mouth, but later on has to give up on her dreams as her family falls into debt. Zhu Suo Suo (Ni Ni), abandoned by her mother since young, longs for a family to call her own. 
The tale of friendship between the two women bucks conventional portrayals of pitting women against women, and explores the meaning of independence and self-acceptance in modern society. The stellar cast makes a case for this being a must-watch drama this season, as it is headlined by Cecilia Liu of Scarlet Heart fame, and Ni Ni, who was in the critically acclaimed The Rise Of The Phoenixes.  
Cast: Cecilia Liu Shi Shi, Chen Dao Ming, Dong Zi Jian, Ni Ni, Tian Yu, Tony Yang
Number of episodes: 38
Genre: Friendship, Drama
Watch My Best Friend's Story (流金岁月) here
---
4. The Little Nyonya (小娘惹)
---
Image credit: Youtube – iQiyi
Even if you didn't want anything to do with Mandarin back in the day, there's a high chance you've watched at least an episode, if not followed the treacherous life of Jeanette Aw as she portrayed the curse of being the mistress' daughter and grand-daughter in a expansive multi-generational Peranakan family in The Little Nyonya (小娘惹) back in 2008. 
Remade to give you all the feels, The Little Nyonya (2020) will take you on a walk through memory lane with glorious scenes of Peranakan cooking and culture with storyline nuggets that will answer any burning questions you might have had while watching the first. 
As a nod to its authenticity, the 2020 drama is written by Singapore's very own Ang Eng Tee and features the original actor who played Yamamoto Yousuke (Dai Yang Tian) in the OG version. Brace yourself for some heart palpitations cause he hasn't aged a bit in the last decade.
Cast: Shane Xiao, Kou Chia-Jui, Lina Yue
Number of episodes: 45
Genre: Romance, Family
Watch The Little Nyonya (小娘惹) here
---
5. Ultimate Note (终极笔记)
---
Image credit: Youtube – iQiYi
Commended for staying true to the popular novel series, Ultimate Note (终极笔记) is a reboot of sorts of the original The Lost Tomb series. With a new cast this time round, the story follows Wu Xie, a tomb raider, as he embarks on a journey to find out the mysterious origins of two tapes that were sent to him. Along the way, he assembles a group to raid an ancient tomb and falls into peril. 
Cast: Zeng Shun Xi, Rainco, Ha Ni Ke Zi
Number of episodes: 36
Genre: Adventure
Watch Ultimate Note (终极笔记) here
---
6. Vacation of Love (假日暖洋洋)
---
Image credit: Youtube – iQiyi
While you're knee-deep in the Chinese New Year festivities, put Vacation of Love (假日暖洋洋) on your must-watch list. The show is the first of its kind to contain themes around CNY or Spring Festival, and it follows the journey of three different love stories that unfold on a Hainan Sanya resort. 
Expect heartbreak, new love, and an almost-divorce play out amongst the cast members, and stay to see if love truly prevails.
Cast: Yao Chen, Bai Yu, Zhang Jing Chu, Dong Cheng Peng
Number of episodes: 35
Genre: Romance, Comedy
Watch Vacation of Love (假日暖洋洋) here
---
7. Love Is Sweet (半是蜜糖半是傷)
---
Image credit: Youtube – iQiyi
Praised for the chemistry between the leads, Love Is Sweet (半是蜜糖半是傷) is a fluffy romantic comedy that charts the love story of Yuan Shuai, an outwardly overbearing executive director at an investment firm, and Jiang Jun, a warm and intelligent woman who is looking to become an investment analyst to fulfill her late-father's wishes. 
The lengths to which Yuan Shuai goes to for Jiang Jun, whom he harbours a crush on, will make most romantics swoon and overlook the slightly overused trope of the cold, domineering male lead.
Cast: Leo Luo, Bai Lu
Number of episodes: 36
Genre: Romance, Workplace
Watch Love Is Sweet (半是蜜糖半是傷) here
---
Bonus: Youth With You Season 3 (青春有你3)
---
Image credit: Youtube – iQiyi
While dramas provide an entertaining form of escapism from our mundane everyday lives, they do require a certain amount of commitment to be able to sit through 30 45-minute episodes. If you're into reality TV singing contests such as FOURTRY, Let's Party or HAHAHAHAHA, check out Youth With You. 
Previous seasons' mentors for the aspiring idols include Ella Chen, a third of popular C-pop trio S.H.E, as well as Blackpink's very own dance machine, Lisa. In the new season, Lisa will return as a mentor, and singer Li Rong Hao and singer-rapper Wilber Pan will join her in teaching the aspiring idols.
Youth With You 3 will be premiering soon on iQiyi. 
---
Best Chinese dramas and shows to catch up on in 2021
---
Popular Chinese dramas such as Story Of Yanxi Palace haves taken the world by storm. And there are more C-dramas for you to discover if you're thinking of switching up your American or K-drama diet. The ones on this list cover almost every genre, from fantasy to workplace drama, so you'll be bound to find something to your taste here. 
Instead of scouring the internet high and low for a credible site to stream these movies in high-definition, complete with subtitles; you can now binge-watch the best of 2020 alongside 2021's latest C-drama releases all in one spot on Singapore newest streaming platform, iQiyi.
And for those with an insatiable appetite for romantic K-dramas, keep She Would Never Know on your watch list. A tale of love between a veteran brand marketer and her junior at a cosmetics company, this stars SF9's lead vocalist Ro-Woon and award-winning actress Won Jin-A, and is adapted from a popular 2017 web novel, Sunbae, Don't Put On That Lipstick. 
And while you're at it, here's a top tip: if you already have friends on the iQiyi bandwagon, take advantage of their referral code to enjoy VIP access to their content with perks such as Dolby Atmos audio, ad-free viewing and exclusive early to watch as many as six episodes for selected dramas without the painstaking weekly wait.
With an index of over 30,000, Chinese, Korean, Malay dramas and even animes to help you stave off boredom, you might just find yourself developing a newfound appreciation for shows beyond your K-drama comfort zone. 
Whether you're tuning in from your mobile phone, laptop, TV or projector, thanks to iQiyi's patented technology, you'll be in for the ultimate movie experience – we're talking full HD content, Dolby Atmos surround sound – just like in the cinemas.
---
This post was brought to you by iQiyi International.
Image adapted from: iQiYi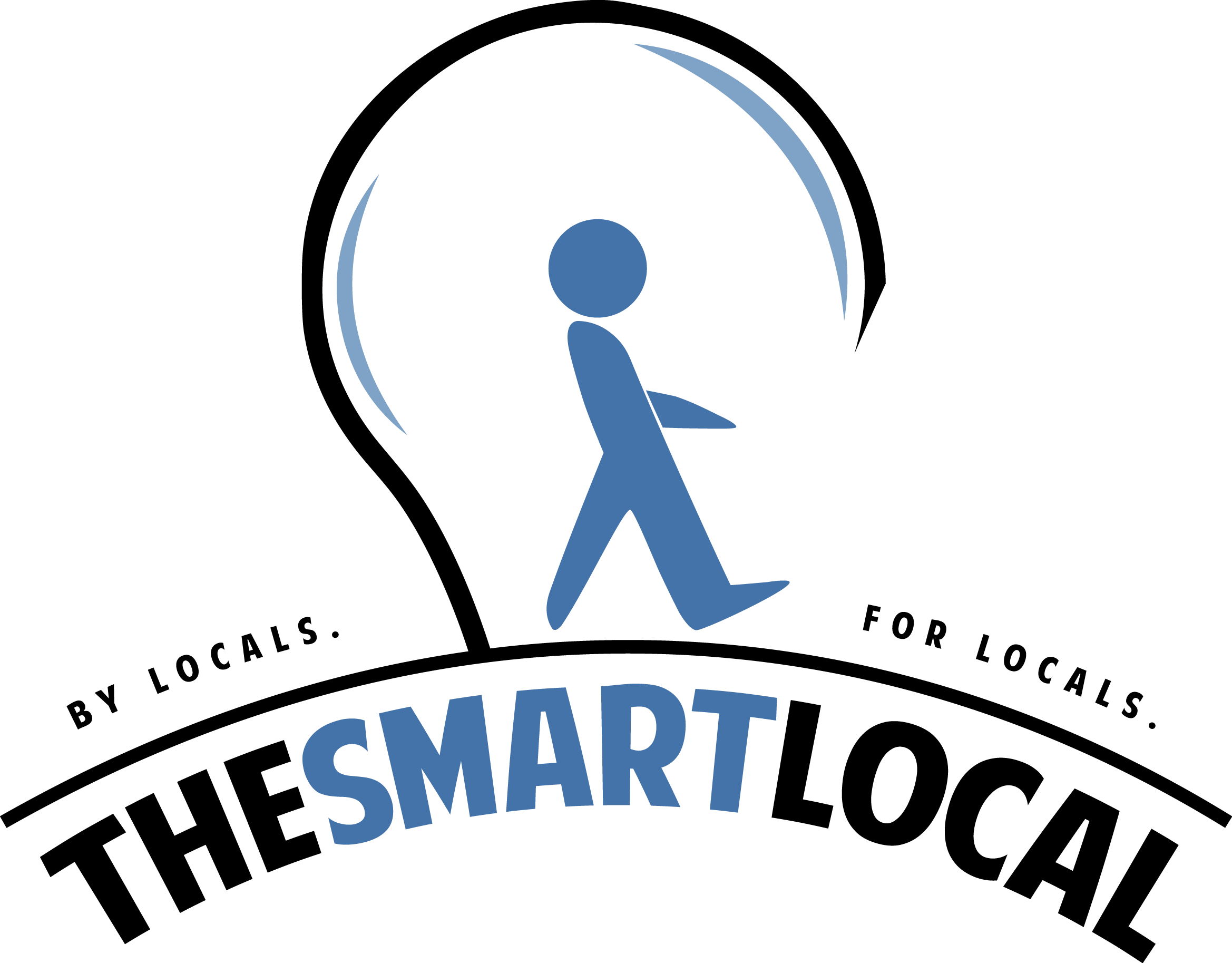 Drop us your email so you won't miss the latest news.