New cafes and restaurants in Singapore – April 2021
---
The search for new makan haunts will never stop if you're a true foodie. Luckily for you, we have sussed out some of the most unique and highly-anticipated new restaurants and cafes for you to start making plans with bae or your fam this April. 
From an IG-famous bakery which opened up its first physical test kitchen to a multi-concept eatery that will satiate you and your friends' fickle palates, here's all the good nosh you can dive into this month:
---
1. Le Matin Patisserie – IG-famous French pastries
---

Image credit: @lematin.sg 
Helmed by popular Michelin-starred pastry chef Mohamed Al-Matin, Le Matin Patisserie is a French bakery that made waves on IG. Their online business offers the delivery of bake boxes containing all sorts of decadent pastries that always sell out quickly.
Instead of camping till their next pre-order, you can now take a short bus ride from Outram Park MRT to reach their first-ever physical test kitchen, and get your hands on their fresh bakes with no delay.

Image credit: @lematin.sg 
Munch on the fan favourite Pistachio Escargot ($7), a colourful treat with rose-scented cranberries, or opt for the classic Croissant ($4). You can also pair the pastries with daily morning coffee, where you can choose between Black ($3) and White ($4).
Address: 10 Raeburn Park, #01-25 Block B, Singapore 088702
Opening hours: Wed – Sun 8AM-5PM (Closed on Mondays & Tuesdays)
Telephone: 8206 0132
---
2. Xian Dan Chao Ren – salted egg-themed kiosk in Waterway Point
---
Image credit: Eatbook
New to the salted egg scene, Xian Dan Chao Ren (meaning Salted Egg Superhero in Chinese) is a takeaway kiosk that serves salted egg fare, and only salted egg fare. 
There are five main items you can choose from: Chicken ($5.90), Fish ($5.90), Lotus Root ($4.90), Pumpkin ($4.90), and Man Tou buns ($4.90). But if sticking to one main ingredient is too boring for you, you can also get the items in a set to satisfy your salted egg cravings while experiencing more variety at the same time. 
Choose from the Dip option, which means you will get a tub of salted egg dipping cream on the side, or the Flip option to get your items tossed and evenly coated with the sauce.

Image credit: Eatbook
Those living in the North-east can get first dibs on salted egg grub because Xian Dan Chao Ren is located just a stone's throw away from Punggol MRT, in the bustling Basement 1 of Waterway Point.
Address: 83 Punggol Central, #B1-K4 Waterway Point, Singapore 828761
Opening hours: 11AM-10PM, Daily
Telephone: 9618 9069
---
3. Sumikkogurashi X Kumoya Cafe – kawaii character pop-up cafe
---
Image credit: Eatbook
Sumikkogurashi X Kumoya Cafe is a pop-up cafe on the fourth floor of Orchard Central, and you can find unique Sumikkogurashi-themed dishes for a limited time here. Kumoya cafe frequently collaborates with adorable characters to bring you creative IG–worthy dishes that don't taste bad either – but with a heftier price tag.
Images adapted from: Eatbook
For a meal with visuals that pop, go for the Gone Fishing Tokage Salmon Croquette Cream Rice ($25.90+) where your rice comes in a satisfying shade of aqua. You can also pair it with the scene-stealing Shirokuma Kawaii Strawberry Soda ($16.90+), topped with a ginormous bear head made of fluffy cotton candy.
Image credit: Eatbook
Stop by their retail zone after your meal to take home San-X merchandise as well. You can find the entire Sumikkogurashi gang here, and even the popular Rilakkuma bear.
Address: 181 Orchard Road, #04-08 Orchard Central, Singapore 238896
Opening hours: 11AM-9.30PM, Daily
---
4. Cat & The Fiddle Cafe – new cafe with cheese soft-serve and waffles
---

Cookies and Cream waffle soft serve
Image credit: @shopfareast 
If you're a fan of the well-known Cat & The Fiddle cheesecakes, the Cat & The Fiddle Cafe is a new spot in the heart of Woodlands that you should check out. This store is the first of its kind for the popular cheesecake brand, being a new dine-in venture aside from their online store and existing retail outlets.
Not only can you find their classic cheesecake options (from $5.90/slice) in the cafe, you can now try their original cheesy soft serve on a cone ($5.90) or waffle set ($10.90). To prevent it from becoming too jelak, complement the dessert with their fresh hot coffee (from $3.90) or ready-to-drink Bottled Cold Brew ($5.80).
Address: 8 Woodlands Square, #01-15 Woods Square Solo 2, Singapore 737713
Opening hours: 11AM-9PM, Daily
---
5. Roji Monster – famous Taiwanese monster-themed shaved ice
---
Image credit: Eatbook
Hailing all the way from Taiwan, this well-known dessert chain has finally graced our sunny shores. Roji Monster's specialty is the googly-eyed Monster Ice Cream ($12.90) that is shaved and comes in four flavours: Uji Matcha, Black Sesame, Milk, and Belgian Chocolate. There are options aplenty for the toppings, and you can pick two free toppings with every bowl.
Image credit: Eatbook
The cafe also offers a special Monster Waffle ($10.90) with the batter being shaped in the likeness of their cute mascot, as well as classic Soft Serve Ice Cream ($6.90) if you're looking for something simple and not too heavy. Being located in Tanjong Pagar, Roji Monster is a must-add to CBD workers' list of dessert haunts.
It's also open till 11PM on work nights and 12AM on Friday and Saturday, making it a rare CBD supper spot.
Address: 52 Tanjong Pagar Road, Singapore 088473
Opening hours: Sun – Thu 2PM-11PM | Fri & Sat 3PM-12AM (Closed on Mondays)
Telephone: 6223 1023
---
6. Inside Scoop – Malaysian artisanal ice cream chain
---

Image credit: @insidescoopsg
A huge hit just across the causeway in Johor Bahru, Inside Scoop has opened its first international outlet to share their premium artisanal ice cream beyond Malaysia, made fresh without artificial flavouring and preservatives.

Image credit: @insidescoopsg 
Taste some of our favourite local flavours in ice cream form, with the likes of Durian and even Teh Tarik, from $4.80 per scoop. Don't miss out on getting the full dessert set by combining your ice cream with Signature Buttermilk Waffles ($7) or Charcoal Waffles ($6).
Address: 779 North Bridge Road, Singapore 198747
Opening hours: Sun – Thu 12.30PM-10.30PM | Fri & Sat 12.30PM-12AM
Telephone: 9114 7566
---
7. CARNE Burgers – Argentinian burger bar by Michelin-starred chef
---
Image credit: Eatbook
Don't dismiss this diner as just another mainstream chain to join the saturated burger scene in Singapore. CARNE Burgers is actually the brainchild of Michelin-starred chef Mauro Colagreco, an Italian-Argentine chef who has the award of World's Best Restaurant in 2019 under his name.
Try the Classic Burger ($19.50) to enjoy a proper, unadulterated taste of the juicy Angus beef patty, accompanied by a medley of classic veggies. Alternatively, go for the Beef and Chimichurri Burger ($24) for a Singapore-exclusive menu item, only available here at their only international outlet.
Address: 88 Amoy Street, Singapore 069907
Opening hours: 8AM-11PM, Daily
---
8. Rabbit & Fox – customisable BBT in two-storey outdoor cafe
---
Image credit: Eatbook
Nestled in the heart of Orchard is Rabbit & Fox, a two-storey outdoor cafe by the folks behind LiHO. You can find an all-day brunch menu and tea at this fairly low-key hidden gem, a nice respite from the bustle of Orchard Road.
The Pork Bratwurst Rosti ($15.90) is a great choice if you're craving for classic brunch staples, while still being filling and comprising a diverse range of ingredients.
Image credit: Eatbook
Since the cafe was established by LiHO, you can rest assured that they'll feed your boba needs as well. Be sure to order their customisable Teapresso bubble teas (from $3.60), where you can mix and match a customised beverage comprising only your faves from their range of fresh tea bases and toppings.
Address: 160 Orchard Road, #K-02/03 OG Orchard Point, Singapore 238842
Opening hours: Sun – Thu 8AM-9PM | Fri & Sat 8AM-10PM
---
9. Clos Pasoh – chic contemporary French brasserie
---

Image credit: Clos Pasoh 
If foie gras and escargot are up your alley, pay a visit to Clos Pasoh, a new French restaurant in town that happens to be relatively affordable. Located in Bukit Pasoh, the Tanjong Pagar neighbourhood ripe with heritage and traditional shophouses, this restaurant allows you to unwind amidst greenery while enjoying the view of CBD skyscrapers nearby.

Trippes et Caviar ($32)
Image credit: @matildalim 
Aside from the selection of a la carte dishes, they have a Set Lunch Menu ($38 for two courses, $45 for three courses) available that's pretty bang for your buck. To truly top off the fancy dining experience, don't hold back from ordering a fine glass of wine from their extensive 23-page wine list.
Address: 48A Bukit Pasoh Road, Singapore 089859
Opening hours: Tue 4.30PM-11PM | Wed – Sat 12PM-11PM (Closed on Mondays and Sundays)
Telephone: 6980 0672
---
10. Chu and Co. – dual-concept bakery cafe-cum-gelato lab
---

Appenzeller Cheese Toast ($7)
Image credit: @pearlleats 
Visit Chu and Co in the morning to stuff yourself silly with fresh bread and pastries, and get your daily caffeine boost at the same time. Their bakery and cafe arm, Chu Bakery, is up for business during the day and closes at 4PM, making early rising worthwhile. Enjoy the unique Sourdough Milk Toast ($8), or go for a more savoury Salmon Rillette Brioche Bun ($7.50).

Image credit: @catherinelohh 
When night falls, watch as Chu and Co morphs into gelato lab Chulato, with one-of-a-kind flavours like Smoked Whiskey and even wacky ones like EVOO (Extra Virgin Olive Oil).

Image credit: @iamcassieong 
The store is located in Serangoon Gardens, but don't worry about squeezing with the crowd at Serangoon Garden circus because it is located within a quaint private residential estate along Lichfield Road instead.
Address: 15 Lichfield Rd, Singapore 556835
Opening hours:
Chu Bakery: Fri – Tue 8.30AM-4PM (Closed on Wednesdays & Thursdays)
Chulato: Mon & Tue 5PM-10PM | Fri – Sun 3PM-10PM (Closed on Wednesdays & Thursdays)
Telephone: 8874 7615
---
11. Kushiboy – affordable Japanese bar bites and rice bowls under $15
---

Image credit: @kushiboysg 
If you happen to be in the Jalan Besar area and are feeling peckish, stop by Kushiboy to pop some authentic Japanese bar bites into your mouth. They offer crispy Japanese nuggets ($8) if you're after a quick snack, as well as specialty donburi bowls, such as the Unagi Don ($10.90 for mini, $14.90 for full) if you want something more substantial.

Image credit: @kushiboysg 
Be sure to complement your food with some Japanese tipple as well. There's Tokyo Black Porter ($12.50/bottle) if you're feeling a beer, or you can go straight for premium Umeshu like the Choya Green Tea ($40/bottle).
Address: 134 Jalan Besar, Singapore 208852
Opening hours: Tue – Sun 4PM-10.30PM (Closed on Mondays)
Telephone: 8856 5298
---
12. Nassim Hill @ Killiney – hidden glasshouse bakery & bistro
---

Image credit: @nassimhillbakery 
The OG Nassim Hill Bakery is lauded for their fresh-baked sourdough bread and hearty brunch menu, but you can now find all your favourites at their new pop-up brunch cafe – Nassim Hill @ Killiney. It is located just a stone's throw away from Somerset MRT, on the second floor of Killiney Post Office.

Image credit: @nassimhillbakery 
Get classic brunch fare like Eggs Benedict ($19) or the popular Brioche Donuts ($14/box of 4), oozing with kaya fillings for a local twist. This cafe is also designed like a glasshouse, elevating the brunch cafe vibes with lush scenery, an alfresco ambience and tons of natural sunlight.
Address: 1 Killiney Road, Level 2, Singapore 239518
Opening hours: Tue – Sun 9AM-3PM (Closed on Mondays)
Telephone: 8339 5368
Nassim Hill @ Killiney website 
---
13. La Fez Bakery & Cafe – Morrocan-inspired pink-themed cafe
---

Image credit: @wearelafez 
A must-add to your next cafe-hopping itinerary, La Fez Bakery & Cafe is a Muslim-owned cafe with aesthetic rose gold visuals, and horseshoe arches that are iconic of Moorish architecture – all inspired by the Moroccan city of Marrakesh. 

Image credit: @wearelafez 
Situated along East Coast Road, this cafe will elevate your regular coffee runs with a dose of exotic flavour influences. Give the Nous Nous ($3.90) a try, a Moroccan take on coffee made with equal parts milk and espresso. Of course, you can also find authentic Arabic dishes like the Majorelle Shakshuka with Feta Cheese ($19.90) here. 
Do try to make reservations beforehand as this popular new cafe has been receiving overwhelming responses, and walk-ins may be met with long waiting times.
Address: 907 East Coast Road, #01-03A, Singapore 459107
Opening hours: Tue – Thu 11AM-8PM | Fri – Sun 11AM-10.30PM (Closed on Mondays)
Telephone: 8322 5939
---
14. Teahouse 1973 – Penang dishes with high tea in Aljunied
---

Image credit: @miss_foodbaby 
If food from across the causeway tickles your fancy, Teahouse 1973 is the new place in town to check out. They offer traditional dishes from Penang, such as Sambal Prawn + Nasi Lemak ($13.80), where the pastel blue butterfly pea coconut rice presents a nice visual juxtaposition to the vibrant sambal – perfect for your next IG story.
The place also exudes atas cafe vibes while ensuring you don't feel the pinch, and you can enjoy the extravagant High Tea Set ($35 for 2 pax) at a knockdown price.
Address: Block 53 Sims Place, Singapore 380053
Opening hours: Tue – Sun 11AM-8PM (Closed on Mondays)
---
15. Takeshi-san – casual Japanese dining with sushi on stairs
---

Image credit: Takeshi-san
Holland Village is a treasure trove of hip cafes and alfresco eateries, and Takeshi-san is the latest addition to join the host of great fare available. If you do make your way there, be sure to order their Sushi Kaiden Sets (from $15) – one-of-a-kind sushi on stairs.
Image credit: Takeshi-san

The outlet is also decked out with cute white sakura flowers overhead, to bring a quaint little slice of Japanese decor to Singapore, all with a chic and modern twist.
Address: 38 Lorong Mambong, Singapore 277694
Opening hours: 11.30AM-3PM & 5.30PM-10PM, Daily
Telephone: 6248 0886
---
16. Phat Chic Forever – flower-shaped waffles and rainbow gelato
---

Image credit: @_phatchic_4ever_ 
Phat Chic Forever jazzes up the typical ice cream and waffle combination by not only serving up gelato in funky flavours like Blue Cookie Monster ($4.50), but having charcoal options for their flower-shaped waffles as well. 

Image credit: @_phatchic_4ever_ 
With other items like bubble tea, coffee as well as toast on the menu, this cafe would be perfect for a TGIF night out with your pals, or a nice date with bae on the weekends. The newly-minted Changi outlet even features an angel wings backdrop, perfect for the 'Gram.
It's located along the same stretch as Swee Choon, and opens till 2AM on Friday and Saturday if you want some late-night dessert after your dim sum supper.
Address: 129 Desker Road, Singapore 209644
Opening hours: Tue – Thu & Sun 12PM-12AM | Fri & Sat 1PM-2AM (Closed on Mondays)
Telephone: 6970 2988
---
17. Cookie & Cuddle – dog cafe with dog-shaped taiyakis
---

Image credit: @cookieandcuddle 
True to its adorable name, Cookie & Cuddle offers both cookies like the Brown Butter Macadamia Chocolate Cookie ($4), as well as cuddles with their three resident doggos of the Chi-Poo a.k.a Chihuahua-Poodle mix breed. 

Kiki and Cookie, two of the Chi-Poo dogs you can meet at the cafe.
Image credit: @cookieandcuddle 
But that's not actually why the cafe is named as such, as Cookie and Cuddles are the names of a pair of Chi-Poo siblings that you can meet and interact with. You have to try their specialty Doggyaki set ($12) here, which includes a bulldog-shaped Taiyaki and two scoops of ice cream, topped with a cute little bone-shaped dark chocolate.
Address: 432 Race Course Road, Singapore 218678
Opening hours: Tue – Fri 12AM-6PM | Sat & Sun 11AM-7PM (Closed on Mondays)

---
18. Neptune – Japanese-inspired brunch cafe by Atlas Coffeehouse
---

Chili Crab & Chorizo
Image credit: @alingeats 
Joining the ranks of the countless brunch cafes dotted around the island, Neptune is a new Japanese-inspired cafe in Katong. It is the sister cafe to Apollo Coffee Bar, Columbus Coffee Co., and Atlas Coffeehouse, being opened by the same team behind these popular spots.
They offer some of the most innovative fare in the cafe scene, such as the hearty Chili Crab & Chorizo ($22.50) platter, or the Big in Japan ($16.90), which features three Grana Panado cheese scones. These dishes are both part of their breakfast menu, but if you head over for dinner, make sure to try out a comforting bowl of their Seafood Somen ($22.90).
Address: 237 East Coast Road, Singapore 428930
Opening hours: Tue – Sat 9AM-10PM | Sun 9AM-7PM (Closed on Mondays)
Telephone: 6970 7305
---
19. Katong Kanteen – multi-concept eatery in Katong 
---

Image credit: @gistergis 
With an avalanche of cuisines in this multi-concept eatery, Katong Kanteen fits the bill as the place to go when you and your crew simply can't decide on what to eat when you're in the East.
With the likes of Chinese food like zi char and Cantonese roast meats, as well as Japanese burgers and rice bowls, you will be spoiled for choice as you explore both traditional staples and fusion creations.
Address: 266 Tanjong Katong Road, Singapore 437053
Opening hours: Tue – Sun 8.30AM-10.30PM (Closed on Mondays)
---
20. Bacos the Dine – Italian-Indian fusion cuisine like Tandoori Chicken Pizza
---
Tucked away inconspicuously in Little India, Bacos the Dine marries Italian and Indian cuisine in dishes that offer a unique amalgamation of two strong but different tastes, such as the Tandoori Chicken Pizza ($18.90).
You can also find "safer" classics here like the Fish & Chips Set ($15.90), not too wacky but still made with a unique twist through an aromatic curry leaf batter.
Address: 2 Serangoon Road, #01-12/13 Tekka Place, Singapore 218227
Opening hours: Tue – Sun 10AM-10PM (Closed on Mondays)
Telephone: 6592 1377
---
New cafes and restaurants to check out this month
---
Every month, a flood of new openings leave us spoiled for choice when making plans on where to eat. From a new salted egg-dedicated kiosk to a restaurant with unique Indian-Italian fusion dishes like no other, this month is no exception.
With the new cafes and restaurants peppered all around the island, you're bound to find something to discover within your 'hood. So whether you're constantly on the lookout for new IG-worthy food to document on social media or you long to try out exotic cuisines not commonly found, this list of eateries will fill your tummies while catering to your taste and budget. 
For more food articles:
---
Cover image adapted from (L-R): Eatbook, @saltyaaron, Takeshi-san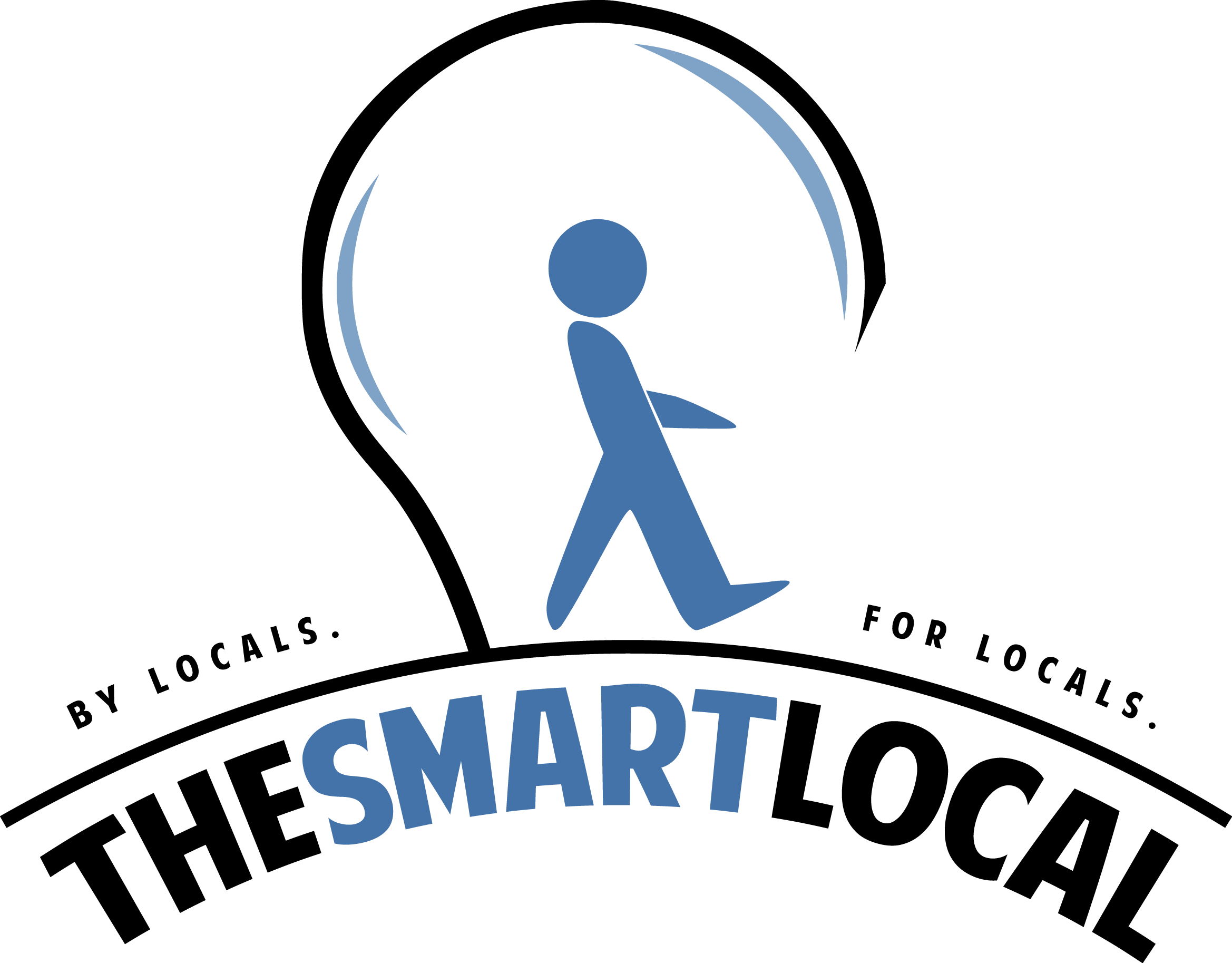 Drop us your email so you won't miss the latest news.