Long weekends in Singapore 2023
---
You've heard the news – even countries like Japan and New Zealand, known for their tight border controls, are finally letting loose. Topped with the upcoming slew of public holidays and long weekends, it probably isn't too brazen to declare 2023 a year of travel galore.
There are 6 long weekends next year, but stretch it to 8 with our long weekend guide. We've picked out the best places to visit for each time of the year, and sussed out when's good to top up a few extra days of ALs for an extended holiday.
Update: There will be one extra long weekend in 2023 as Vesak Day has been revised from Saturday, 3rd June 2022 to Friday, 2nd June 2022.
---
– January –
---
1. New Year's Day – 3-day long weekend
---
Telunas or Nikoi private islands, Indonesia
---
PH falls on: Sunday, 1st Jan 2023
Number of ALs needed: 0
We're off to a good start as New Year's Day falls on a Sunday, meaning the Monday after is a default off-in-lieu. Long weekends usually spell crowds for popular nearby destinations like JB so you may want to relax in seclusion at some of our neighbouring private islands instead.

Enjoy a massage with a view.
Several of Indonesia's private islands can be accessed without having to deal with the hassle of flying. Telunas is a short 90-minute journey away by boat from Singapore, where you can stay in villas on stilts above water, and take day trips to nearby waterfalls.
Getting there: Take a ferry from Harbourfront to Batam Sekupang Ferry Terminal and then a Telunas Malay boat ride to the private island.

Image credit: @mery_1s
Slightly further out is the serene 15-hectare Nikoi island that's 2.5 hours away, with rustic beach villas furnished with 4-poster beds, and crystal clear waters.
Getting there: From Tanah Merah Ferry Terminal, take a ferry to Bintan followed by a car ride and short speedboat ride to Nikoi Island. Transport can be arranged with the resort from $S95/adult.
---
2. Chinese New Year – 4-day long weekend
---
Bangkok, Batam, Bintan, or Bali
---
PH falls on: Sunday-Monday, 22nd-23rd Jan 2023
Number of ALs needed: 0

Image credit: @bydaviddodge
2023's Chinese New Year is the one we've all been waiting for. With this year's stretching over a 4-day-long weekend, those of us looking to escape the annual interrogation reunion can easily take a trip out to nearby holiday destinations.
Switch up your annual Bangkok pilgrimage by taking a 3D2N vintage train from Singapore to Thailand on board the Eastern & Oriental Express. After traversing Malaysia and Kanchanaburi, disembark at Bangkok where new and affordable Bangkok attractions like Jodd Fairs market await.

Feed rabbits at Batam's mini zoo, Panbil Nature Reserve.
Alternatively, there's a whole world of new activities in Batam for a nearby escape. Don't even get us started on the extensive outdoor activities with bunny feeding, waterfall hikes, and go-karting that can easily fill up your itinerary.

Cassia Bintan.
For the proper kick-back-and-unwind sesh, find resorts at a fraction of SG prices at Bintan's many resorts. Then of course, there's the no-brainer option of Bali, which has gorgeous jungle resorts and beach villas that are perfect for a couple's getaway.
---
 -February –
---
3. Good Friday – 5-day long weekend
---
Tokyo, Osaka and Nagoya, Japan
---
PH falls on: Friday, 7th Apr 2023
Number of ALs needed: 2

Image credit: @yomimuriland
With April being none other than Japan's gorgeous sakura season, you'll want to portion a couple of your annual leaves towards this month, for a 5-day trip to the land of sushi. Wander along walkways lined with blooms at Yomiuri Land, a locally-known cherry blossom viewing spot, said to be flushed in a million hues of pink from March to mid-April.

Ghibli Park.
Image credit: Ghibli Park
For the kids and young at heart, Japan's new attractions like the Universal Studios Super Nintendo Park in Osaka and Ghibli Park in Nagoya will complete the visit.

Image credit: Universal Studios Japan
---
– May –
---
4. Labour Day – 3-day long weekend
---
Da Nang, Vietnam
---
PH falls on: Monday, 1st May 2023
Number of ALs needed: 0
Though just 3 days long, Labour Day offers enough time to squeeze in a trip to Vietnam if you time your flights right. May is one of the best times of the year to visit with dry and sunny weather and a low chance of rain.

Ba Na Hills.
Image credit: @trangyumi_1503
It's not all about Hanoi and Ho Chi Minh – those looking for a "budget Europe" trip can visit the lesser-known town of Da Nang, home to the whimsical Sun World Ba Na Hills. The old-world European concept theme park in the mountains is packed with rides, a beautiful golden bridge and alpine coasters.

Hoi An.
Image credit: @thewanderingpetersons
While you're there, make sure to visit the pristine beaches of My Khe, fit a day trip to the historic town of Hoi An, and maybe even take the kids to Nui Thai Hot Springs Park. Read our guide for the best things to do in Da Nang for more details.
---
– June –
---
5. Hari Raya Haji – 5-day long weekend
---
Athens, Greece
---
PH falls on: Thursday, 29th Jun 2023
Number of ALs needed: Minimum 2
If there's an opportunity to spend the summer in Europe, take it. With Hari Raya Haji falling on a Thursday, taking Friday and Monday off grants you a 5-day long weekend. Make a trip to Greece to explore the ruins of the Acropolis, and feast on Mediterranean nosh to your heart's content.

Vouliagmeni Lake.
You can maximise your long weekend by booking an overnight flight there and back. It doesn't have to cost a bomb too, as there are budget flights that shuttle between Singapore and Athens regularly.
Vouliagmeni Lake, Aegina Island, and Poros Island are some of the attractions around Athens you can explore with a couple more extra ALs.

Poros Island.
---
– August –
---
6. National Day – 9-day long weekend
---
Switzerland, London, and Scotland
---
PH falls on: Wednesday, 9th Aug 2023
Number of ALs needed: 4
Alas, before we know it, it's National Day. While it falls on a Wednesday, clearing an extra 4 days of leave with HR – for Monday, Tuesday, Thursday and Friday – grants you a whopping 9-day-long weekend.
Take the opportunity to head up to cities higher up in the Northern hemisphere – they're now at the tail-end of summer, with dry yet cool weather. Zurich, Bern, and Lucerne in Switzerland have a little bit of everything for the indecisive traveller, with mountain paragliding and streets of breathtaking architecture. Cable cars, riverside old towns, legit röstis – they've got it all.

Bruno Weber Park, Switzerland.

Caledonian Sleeper Train.
Image credit: Trainline
London and Scotland are also good choices at this time of the year. You can check off both efficiently, by hopping on board the Caledonian Sleeper Train, said to be Britain's best train journey. The luxury train chugs past rolling hills, valleys, and rivers in an 8-hour journey (from £140, ~S$226).
---
 – November –
---
7. Deepavali – 3-day long weekend
---
Genting or Desaru, Malaysia
---
PH falls on: Sunday, 12th Nov 2023
Number of ALs needed: 0
Save the trips to JB for the regular weekend. With both September and October having zilch public holidays, Deepavali is the first long weekend you'd have had in a while. We say it's a waste if you don't use the opportunity to finally make a visit to Genting.
The new Genting Skyworlds rocks 9 zones and has plenty of new rides including thrilling tower drops. A kid's dream-come-true, the slew of kid-friendly activities in Genting Highlands also includes a new indoor theme park, carnival park, and trick-eye museums.
If the cold weather of the highlands simply isn't your vibe, soak in some sun at Desaru Coast, with beautiful beachfront resorts, water parks and golf courses. It's now a 90-minute ferry ride away, via the new Desaru Link Ferry Services.
---
– December –
---
8. Christmas and New Year's – 10-day long weekend
---
New Zealand
---
PH falls on: Monday, 25th Dec 2023 & Monday, 1st Jan 2024
Number of ALs needed: 4
Christmas and New Year are only 7 days apart. You know the drill – combine both for a super-long holiday without having to use too many of those precious annual leaves. 4 days of AL for a 10-day break? We'll take it.

Image credit: @hobbitontours
Having been closed off for travel for the longest time thanks to the pandemic, New Zealand is a much-missed travel destination. We've been kept away from the dreamy hills of "Hobbiton" and the serene lakes of Tekapo and Taupo for far too long.

Image credit: @hellonatto
Take a road trip out there – or don't. If you don't have a driver's licence, we've got you covered with our guide to New Zealand without a car. With just your 2 "ka"s – or legs – instead, explore the towering trees of the Rotorua Redwood Forest via suspension bridges, Queenstown's Onsen Hot Pools, and leap off a sky tower in Auckland.
---
Guide to public holidays in Singapore in 2023
---
While 2023 may seem a long way to go, it never hurts to plan early for discounted flight tickets and hotel packages. For the upcoming December holidays instead, we've also got some ideas in our public holiday 2022 guide.
For more travel guides:
---
Cover image adapted from: @yomimuriland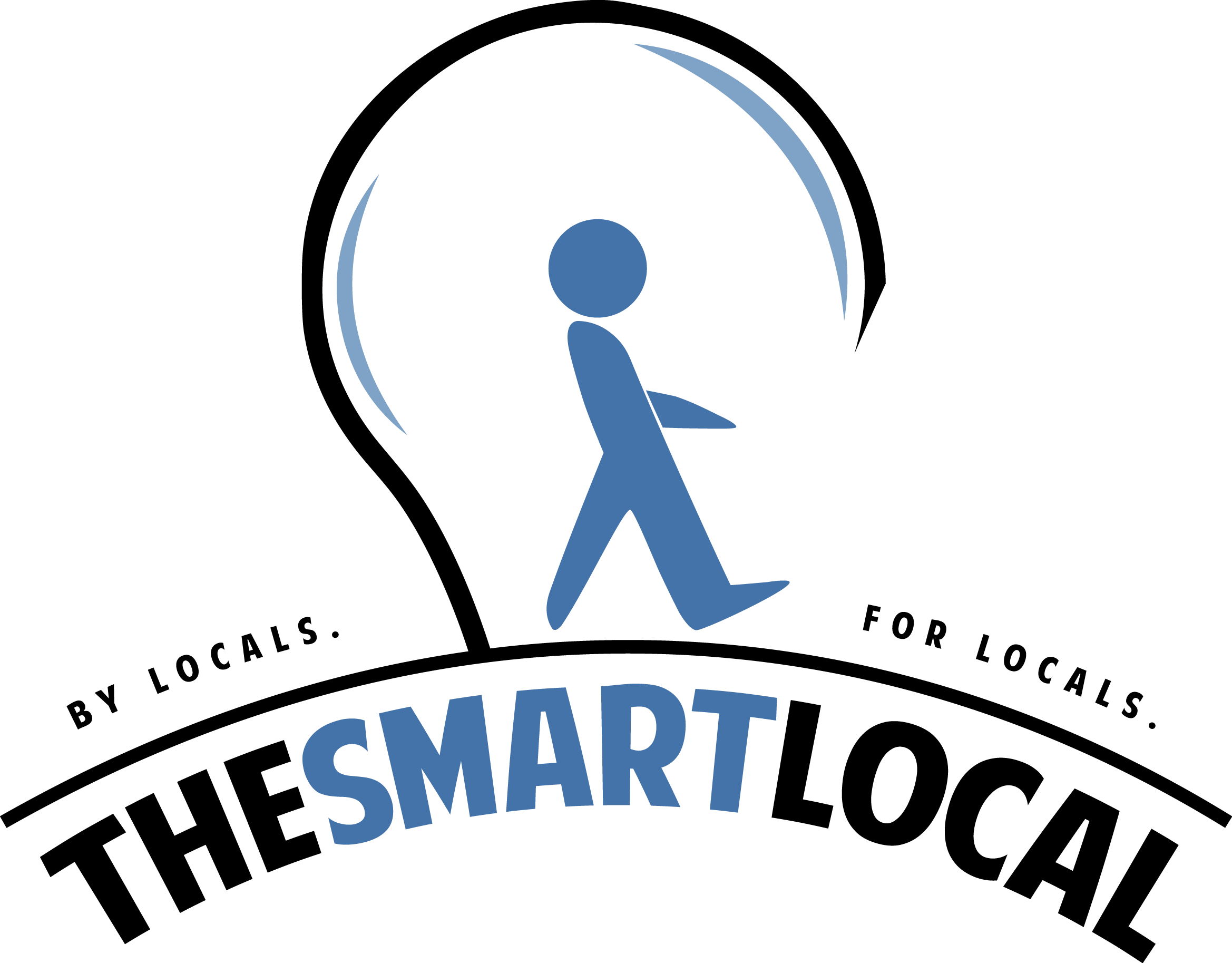 Drop us your email so you won't miss the latest news.