Affordable Bintan resorts
---
With Bintan finally back on the table, our holiday senses are tingling – this means blocking out dates and carefully planning our leaves. But with the island just an hour away and plenty of resort options to consider, there's no reason to fret over planning a trip – especially when the work's all done for you.
From ferry transfers and seafood dinners to water sports and adventure tours, here are 5 Bintan resorts with all-in packages you can easily book on Klook:
---
1. Cassia Bintan – Santorini vibes & loft rooms
---
Cassia Bintan serves major Santorini vibes with its white and blue exterior and rooms, which is great news if you'd prefer a 1-hour ferry ride over being stuck in a plane for 16 hours. That means kinder prices too; the beachside resort offers 6 package options with rates starting at S$322 for a 2-night stay for 2 pax.

There are 9 room types here, from chic lofts to rooms with private patios.
If you're looking to enjoy a breezy weekend getaway, opt for the Bintan Welcomes You Back package, which comes with daily breakfast, return coach transfers, and a 20% discount at Banyan Tree Spa – among other perks, obvi.

One Tree Hill is a scenic viewpoint just 15 minutes from the resort by bicycle. 
But if this is your virgin trip to Bintan, treat yourself to The First Trip package, inclusive of extra activities like a free bicycle tour, Indonesian cooking class and a Ranger Trails adventure that'll take you through the island's lush jungles.
Book a package at Cassia Bintan
Rates: From S$322 for 2 nights, 2 pax
Address: Jalan Teluk Berembang, Laguna Bintan Resort, Lagoi 29155, Indonesia
Telephone: +62 770 693111
---
2. The ANMON Resort – Boho glamping resort
---

Image credit: @nabilakartika
"This is in Bintan?" was the first thought I had when looking at pictures of The ANMON Resort, and for good reason. With boho-style glamping tents straight out of Coachella, this resort is perfect for BFFs looking for a quick trip out of the country.

The Deluxe Glamp Tent and general lobby area.
Image adapted from: Klook
ANMON is offering 4 package types, all of which include daily breakfast and entry to Treasure Bay Crystal Lagoon – the largest man-made pool in Southeast Asia. 
If you're heading over with the girlies and have extra leave to spare, opt for the 4D3N Deluxe Glamp Tent Staycation, which also comes with free seafood meals, Sand Dune and Blue Lake tours, as well as 2-way ferry and land transfers.

Image adapted from: @williamxen, @ robiahilda
Those with a taste for adventure can get the 2D1N Glamp and Play package, which includes fun activities at Treasure Bay like water sports, lagoon kayaking and ATV rides.
Book a package at The ANMON Resort
Rates: From S$430.75 for 1 nights, 2 pax
Address: Kawasan Pariwisata Jalan Raja Haji Fisabililah No. 88, Teluk Sebong Lagoi, Bintan, Riau Islands 29155, Indonesia
Telephone: +62 770 691266
---
3. Banyan Tree Bintan – Rainforest villas with ocean views
---

Image credit: @banyantreebintan
She's beauty, she's grace, she's Banyan Tree Bintan. You'll have no choice but to relax during your stay here, with two villa types to choose from: the Rainforest Seaview Villa and Ocean Villa on the Rock. No matter which you pick, you'll be feeling like Tarzan and Jane – well, if they won the lottery and upgraded the treehouse.

Take a dip into your personal infinity pool in the Oceanview Infinity Pool Villa.
Image credit: Klook
There are 3D2N and 4D3N packages available, and while they might cost a little extra, you can rest easy knowing that you'll be getting your money's worth. 

The Rainforest Seaview Villa.
Image credit: Klook 
Included in these packages are daily breakfast and set lunches at Treetops restaurant, and 2-way land transfers from the resort to the ferry terminal. 
You'll also get a 60-minute body massage at D'Bintan Spa, and Sand Dune and Blue Lake tours to keep you occupied during your stay. Plus, guests will also be able to enjoy access to Treasure Bay and a mangrove boat ride.
Book a package at Banyan Tree Bintan
Rates: From S$1,058 for 2 nights, 2 pax
Address: Laguna Bintan Resort, Jalan Teluk Berembang, Sebong Lagoi, Teluk Sebong, Kabupaten Bintan, Riau Islands 29155, Indonesia
Telephone: +62 770 693100
---
4. The Residence Bintan – Snorkelling & mangrove tours
---

Image credit: Klook
If you've been delaying your couple's vacay since 2020, The Residence Bintan will be sure to put a smile on your SO's face. Look forward to chilling in charming beach houses with the 3D2N/4D3N Garden Terrace Staycation packages, that come with activities you can enjoy with bae like snorkelling and mangrove tours.

Garden Terrace living room and bathroom.
Image credit: Klook
Foodies can also enjoy daily breakfast, set lunches and pizza at Casa Italia restaurant.

Image credit: Klook
Those planning on coming here with the fam or bigger groups will also have the option to customise their packages, with rooms available for up to 2 adults and 2 children.
Book a package at The Residence Bintan
Rates: From S$980 for 2 nights, 2 pax
Address: Kampung Galang Batang RT 005 RW 003, Desa/Kecamatan Gunung Kijang, Bintan, Kepri 29153, Indonesia
Telephone: +62 778 6000888
---
5. Natra Bintan – Safari-inspired glamping tents
---

Image credit: Klook
Bringing the savanna to Asia is Natra Bintan, a safari-themed retreat along Treasure Bay Crystal Lagoon. The resort's all-in deal will set you up for a 1-night stay in the Garden Tent. The package also includes breakfast for 2 and 1 set of their 3-course lunch meal.

Safari, but make it luxe. And yes, that's a king-sized bed.
Image credit: Klook
Make full use of your proximity to the Crystal Lagoon by enjoying activities like lagoon kayaking, cable tube rides and the Slip & Slide – no need for a top-up either, as it's part of the package.

Paddle in a kayak as clear as the water.
Image credit: @martinalova08
Book a package at Natra Bintan
Rates: From S$348 for 1 night, 2 pax
Address: Treasure Bay Bintan, Jalan Raya Haji No.Km 1, Sebong Lagoi, Teluk Sebong, Bintan, Riau Islands 29152, Indonesia
Telephone: +62 770 692252
---
Enjoy Bintan with Klook's all-in packages
---
Bintan has been a fave for Singaporeans whenever it comes to affordable getaways, so we're glad it's back on our vacay mood boards. 
Testing requirements also have eased, with travellers no longer required to show proof of negative ART or PCR tests before entry. Be sure to stay updated on the latest regulations via the Embassy of Indonesia (Singapore)'s website.
With relaxed measures, travelling there is a whole lot easier. To help us celebrate, Klook is making holiday planning smoother thanks to their packages for selected Bintan hotels and resorts.
Whether you're planning on going for a quick trip over the weekend or staying a lil bit longer, these packages will keep you occupied and your wallets relieved. Ferry tickets, hotel transfers and extra activities like water sports and day tours are part of the mix, so just pick whatever tickles your fancy and mark your calendars.
Besides the all-in deals above, Klook's also got hotel night packages for the following hotels:
Aite, 'nuff chatting – time to get those bookings, stat.
---
Cover image adapted from: @banyantreebintan, Klook, @martinalova08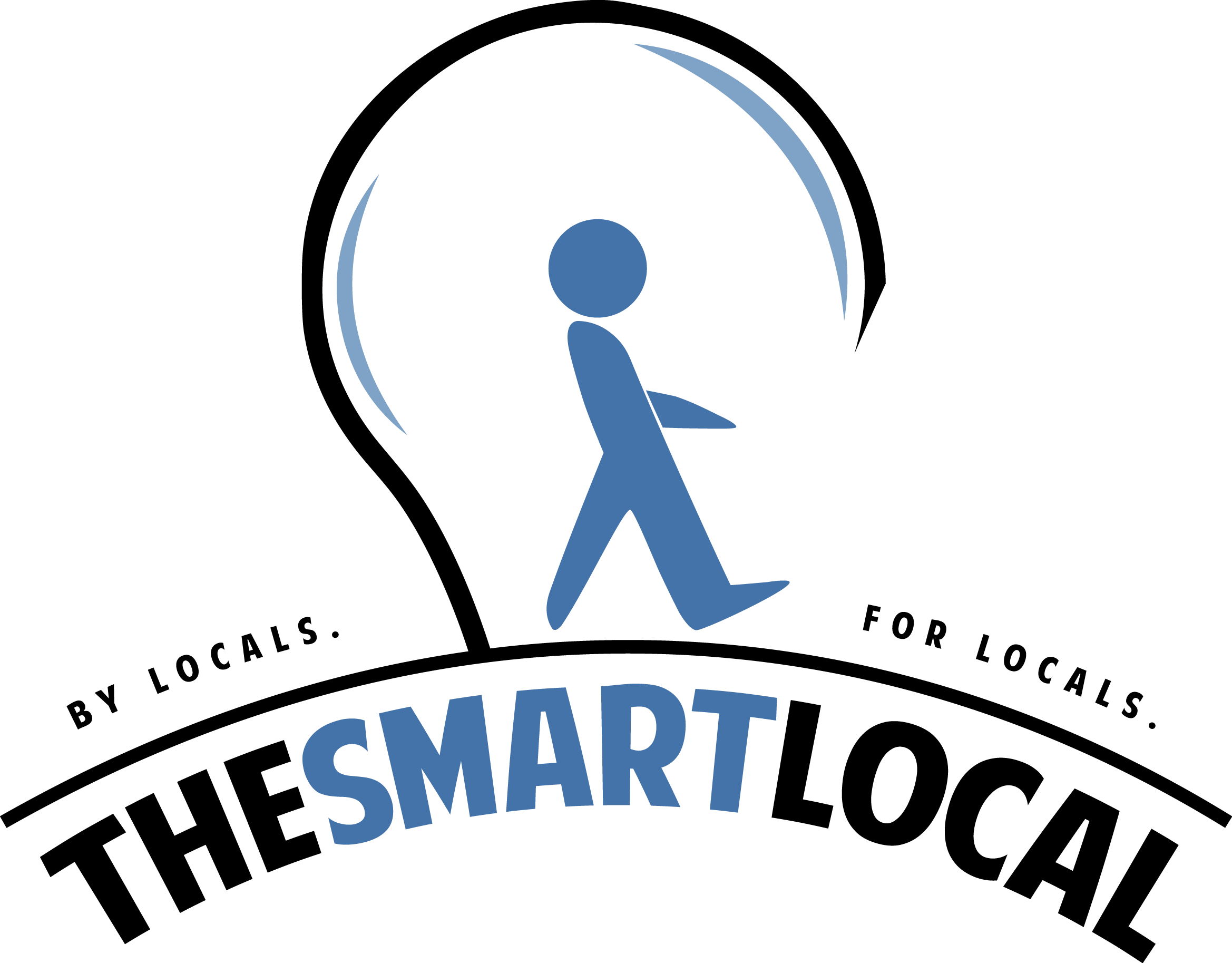 Drop us your email so you won't miss the latest news.