Shopping malls in Singapore
---
Change is the only constant, and as cheesy as this typical Tumblr quote goes, it's also the hard truth. Which is why shopping malls always seem to be going through some phase of renovation or undergoing a complete makeover to emerge different from how we grew to know and love them. 
Case in point: Katong i12 opened just 8 years ago and it's already undergoing major renovations. For a trip down memory lane, see if you recognise any of these shopping malls in Singapore, then and now.
Read our other related articles here:
---
 1. Wisma Atria
---
Then – aquarium meeting point
---
Those born in the 90s will likely recall the cylinder-shaped aquarium at the basement of Wisma Atria, which doubled as a common meeting point for friends and couples. It also surrounded the bubble lift, which meant you could peer into the tank from inside it. I remember how I insisted on taking the lift instead of escalators as a kid, for this very reason.

Image adapted from: Remember Singapore
The 1.5M tall aquarium was home to countless fishes and other sea creatures until April 2008, when they were transferred to Sentosa's Underwater World to give them a more natural way of life. Today, the bubble lift still exists sans aquarium, with a mere seating area on the first level.
Aside from fish-spotting, the mall was also famous for its outdoor steps where youth usually sat to hang out and people-watch. 

Steps outside Wisma Atria
Image credit: National Archives of Singapore
---
Now – outdoor LED steps
---
The steps are still a hotspot to sit at, but they've been updated to include LED strips that light up at night in various hues. Add that to the ice-cream push cart and occasional busker in front of the steps, and you've got yourself a classic Singaporean pastime. 
---
2. Funan Mall
---
Then – conventional layout and hidden pirated games
---

Funan before its demolishment in 2016
Image credit: Wikipedia
Before its 2019 revamp, I used to visit Funan Mall for 2 main reasons: 1) to get something for my computer or 2) to hunt down pirated PS2 games. 
Besides retailing all things tech-related, the mall also included obscure shops that would sneakily sell illegal computer and console games at a fraction of their original price if you enquired over the counter. 

Ask the counter staff of some shops at the old Funan and they'll pull out folders of pirated video games
Image credit: Kotaku
---
Now – rooftop garden and smart features
---
Image credit: Capitaland
To ditch its "geek" label and overcome the digital shift to online shopping, Funan has now transformed into a lifestyle mall, complete with a theatre, rooftop garden and indoor rock climb wall. 
The mall still pays ode to its tech-focused beginnings however – you can collect your shopping items from a robot pick-up, reserve your parking lot via their smart system, and use their directory with facial recognition.

Check out our extensive guide to Funan Mall. 
---
3. Marina Square
---
Then – popular hangout spot with arcade, cinema and bowling alley
---

Image credit: Wikimedia Commons
My memories of polytechnic days are filled with outings at Marina Square with my classmates – the trinity of a bowling alley, arcade and GV cinema meant that it'd be our go-to for days we ended early or just wanted to ponteng lectures. 
Similar as for many others, the flight of steps outside the mall was where we'd go to post-dinner for HTHTs or smoke breaks. 

This entryway to the bowling alley and cinema would be a familiar sight for many youths
Image credit: Foursquare
---
Now – outdoor plaza and secret maze
---
Image credit:Retailnews
Those that loved to lepak at the Marina Square steps will have to find alternative areas to do so, since the mall's facade has since experienced a facelift to include an outdoor atrium with plenty of greenery instead.
While some teens still flock to the mall, it's for a different reason nowadays. A secret fire escape at Marina Square leads to a stunning, minimalist maze that has since popularised IG feeds and become a go-to spot for photography enthusiasts. 
---
4. Capitol Theatre
---
Then – glamorous theatre in the 90s
---

Image credit: Getforme
Before we watched films at places like Shaw Lido and heartland malls, Capitol Theatre was where Singaporeans would catch the latest blockbusters – even superstars from yesteryears like Charlie Chaplin paid it a visit in their heydays. 
But the influx of other cinemas during the 90s also meant that crowds were fading from this iconic SG landmark, leading to its closure in 1998, following which it remained idle and vacated for years.
---
Now – shopping mall with outdoor fountain and connected hotel 
---

Image credit: Capitol Singapore
17 years passed before the Capitol Theatre opened its doors again in 2015, complete with a brand new indoor theatre, fountain display and outdoor amphitheater. One thing that still remained: the signature vertical neon signage.

Image credit: Eatbook
Aside from the overhaul, there's also the Capitol Piazza shopping mall and newly-opened The Capitol Kempinski Hotel to draw in tourists and locals alike. 
---
5. Cineleisure Orchard
---
Then – lifestyle mall for youths with dance battle competitions
---

Image credit: zoeraymond.com
Best Fries Forever. Sticky. Rockstar by Soon Lee. If you were a youth in the early 2000s, you'd probably have frequented these 3 hangouts and many others at Cineleisure Orchard. I remember heading into Rockstar by Soon Lee just to cop free JUICE and Ziggy magazines.
The mall was pretty much holy ground for the blogspot generation. There were neoprint booths galore, occasional dance competitions on the first level that anyone could view for free and then-trendy fashion stores to get the latest threads. 
---
Now – karaoke and cinema options
---

Image credit: SQFeed
Fast forward to today and the mall seems to have shed their "youth" image in exchange for a more sophisticated look with a more muted interior. At least some stores and amenities have withstood the test of time – like Footlocker for sneakers, Pastamania to get a quick Western food fix, and the Cathay cinema and karaoke joint for late-night hangouts. 
---
6.  King Albert Park
---
Then – iconic McDonald's and Cold Storage
---

Image credit: pbase
There's just something about McDonald's outlets that make them nostalgic for many Singaporeans. It's where memories of late-night study chiong–ing, innocent dates and childhood birthday parties are born. 
One such McDonald's that held a special place in many hearts is undoubtedly the King Albert Park outlet, affectionately known as KAP. While it was the second home to students from the nearby schools and polytechnic, residents from the area would also head here for groceries at Cold Storage.
---
Now – cinema, lasik centre and condo apartments
---
Image credit: king-albert-park.com
Ronald McDonald and co. had to bid adieu in 2014 when the building was bought over to be refurbished into a lifestyle mall and residential building. Visit today, and you'll find a cosy 60-seater cinema, lasik treatment clinic and expats living on the higher floors – a far cry from the fast food drive-thru it was once famous for. 
---
7. Century Square
---
Then – neighbourhood mall with cinema and arcade
---
A shot of the mall's interior before its renovation in 2017
Image credit: jasmine-tay.blogspot.com
Easties will particularly remember Century Square. The heartland mall offered an alternative from the usually sardine-packed Tampines Mall – the arcade and cinema on the top floor were particularly popular spots for after school meet-ups. 
Adults, on the other hand, would comb the frequent bargain bins and sale items at the atrium level.
---
Now – food haven with upgraded interiors
---

Image credit: @tengku_n17
After the upgrade it underwent in recent years, the mall is now brighter and more inviting with its bevy of stores and newer merchants like Haidilao and Nakhon Kitchen moving in. 
While it was once on the verge of completely shuttering, the addition of Tampines 1 and the newer Tampines MRT stations on top of the renovation works also mean healthier customer traffic to the mall nowadays.
---
8. Northpoint City
---
Then – first modern mall in the north
---
Image credit: Frasers Property
Yishun might be the butt of jokes and memes in Singapore in recent times, but back when Northpoint Shopping Centre first opened in 1992, it was the coolest neighbourhood to live in. It had everything you'd need back then – from groceries to fashion stores – making a trip to town redundant.
---
Now – expanded wings and linkway to MRT and bus interchange
---

Image credit: Northpoint City
But as years went by, the mall started feeling outdated and a change was in order. To meet the needs of the increasing number of residents in the surrounding area, the mall was made over to include a brand new wing with even more shops, a connected linkway to an air-conditioned bus terminal and a rooftop garden. Despite several visits later, I still find myself making wrong turns in the expanded space!
---
9. Singpost Centre
---
Then – office building and mail centre
---

Image credit: Singpost
Back in the era of sending letters to pen pals and receiving ASOS packages from overseas that wouldn't fit in our mailbox, we'd have to head all the way down to the main post office Singpost Centre at Paya Lebar. You wouldn't miss it from the MRT station when you pass by, with its instantly recognisable cylinder structure. 
---
Now – lifestyle mall with BBT joints and theatres
---
Image credit: MS News
Although the building hasn't undergone a major overhaul, it's since expanded to include a brand new mall that has since proven to draw crowds from all over the country. With BBT outlets like Gong Cha and both a cinema and theatre auditorium for plays, it's helped elevate Paya Lebar to officially "hip" status. 
The mall is a popular F&B destination for Easties
Image credit: DP Architects
---
10. Orchard Gateway / 313@Somerset
---
Then – Specialists' Shopping Centre with John Little & Famous Amos Cookies
---
Image credit: Wikipedia 
90s kids will faintly remember a time when 313@Somerset and Orchard Gateway didn't even exist. In their place stood a giant billboard flashing ads, that belonged to Specialists' Shopping Centre – or more fondly referred to by our parents as "John Little".
Indeed, the department store was the mall's main highlight, but who could forget the whiff of Famous Amos cookies as you passed by, or the massive Gramophone store stocked with CDs and DVDs.
---
Now – Orchard Gateway with IG-worthy linkway bridge 
---

Image credit: cavinteo.blogspot.com
Today's youth will instead know Somerset for its 2 newer malls – 313@Somerset and Orchard Gateway that've replaced John Little. Home to Singapore's largest Don Don Donki and Uniqlo, it's no wonder that it's constantly packed with shoppers.
Orchard Gateway even has an overhead bridge linking to its opposite wing – although it's become more of a backdrop for IG photos instead.

Orchard Gateway's photogenic bridge
---
Evolution of shopping malls in Singapore
---
Singapore is an ever-evolving country with shopping as one of its claims to fame. Just take a stroll along Orchard Road every 6 months and you'll notice something different, whether it's a once-popular store being shuttered or a brand new landmark popping up.
Word of advice: take more photos and spend time with your friends at your favourite hangouts. You never know when it will be the last time you get the chance to do so!
---
Cover image adapted from: Wikimedia Commons, Retailnews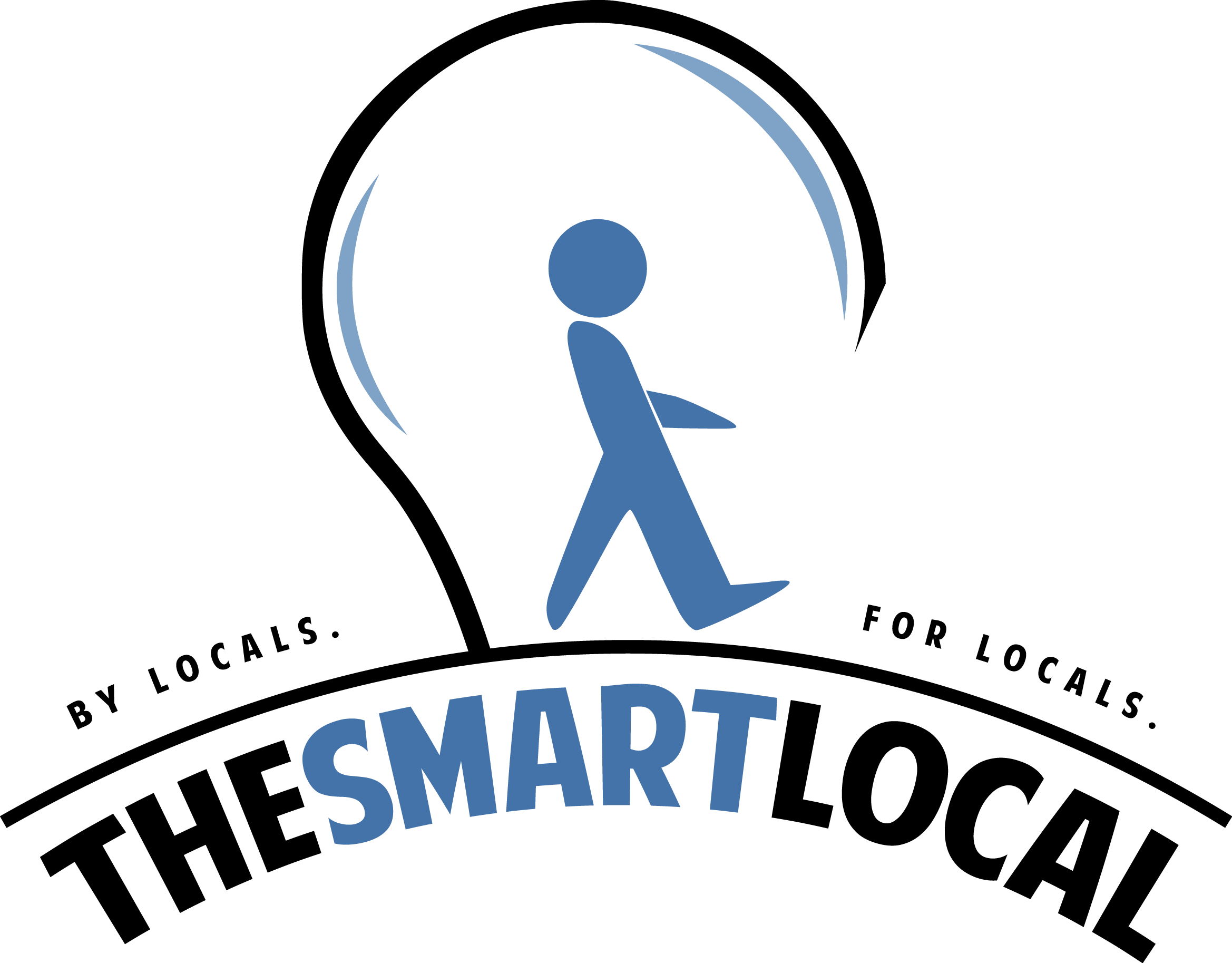 Drop us your email so you won't miss the latest news.