Best Sentosa hotels for staycations
---
While our dreams of jetting off for a magical getaway have been momentarily put on pause, it shouldn't stop us from having our fantasy vacation. Just off Singapore's Southern coast is Sentosa, an island that has more than just thrilling theme parks and sandy beaches.
From atas villas with lush greenery to minimalistic hideaways perfect for couples, here are nine of the best Sentosa hotels for staycations.
---
1. The Outpost Hotel Sentosa – Minimalistic decor and stylish rooms
---

Image credit: Far East Hospitality
Bright, uncluttered, and minimalistic. These are some characteristics it takes to nail the highly sought after monochromatic décor that's dominated IG feeds all over the world. 
Perched atop a hill overlooking the Singapore Strait, Far East Hospitality's The Outpost Hotel Sentosa sees the aesthetic come to life, with stylish rooms filled with juxtapositions of soft whites against boldly contrasting blacks.

Image credit: Far East Hospitality
With its crisp palette and clean lines, a weekend getaway here is the perfect escape from the disorderly mess of your room back home. The Outpost Hotel Sentosa lets guests tailor their stay, so you can opt for a sea, pool or Sentosa Island view at the point of booking.
Image credit: Far East Hospitality
Of course, no relaxing staycay is complete without some chilled-out downtime. Lay yourself down at the Pool Deck or swing by the Pool Bar for your favourite mocktail. 
After a good session of sun-lovin', savour your favourite treats with the hotel's special minibar customisation service, where guests get to pick and choose what goodies to fill up their complimentary minibar with.
Address: 10 Artillery Avenue, #03-01 Palawan Ridge, Singapore 099951
Telephone: 6722 0801
---
2. The Barracks Hotel Sentosa – Throwback to a military outpost
---

Image credit: Far East Hospitality
The Barracks Hotel Sentosa by Far East Hospitality sits in what used to be a military outpost back in 1904, providing a timeless feel that will hurtle you all the way back to historic times. Stroll through the premises and snap a few shots while you're at it – the charming old-school architecture is guaranteed to add a rustic touch to your IG shots.

Image credit: @thebarrackshotel
Soak in some vibes of the good ol' days by embarking on a complimentary Barracks Heritage Tour or retreat to the Oasis Spa for a destressing massage.
Address: 2 Gunner Lane, Palawan Ridge, Sentosa Island, Singapore 099567
Telephone: 6722 0802 
---
3. Sofitel Singapore Sentosa Resort & Spa – Renowned spa experience
---
Sofitel Singapore Sentosa is strategically centred atop one of Sentosa's tallest cliffs, giving you a bird's eye view of the South China Sea while setting you up for a breathtaking staycation. This weekend getaway boasts French decor inspired by the world-renowned Parisian garden, Jardin du Luxembourg.
From chandeliers to fountains, this makes for that perfect romantic getaway you and your significant other have been pining for. And if you're looking to cool off from the tropical heat which is a stark reminder of our humid climate, head to SoSpa by Sofitel Singapore Sentosa for a solid session of pampering.
Address: 2 Bukit Manis Road, Singapore 099891
Telephone: 6708 8310
Sofitel Singapore Sentosa Resort & Spa website
---
4. Village Hotel Sentosa – Family-friendly with four pools
---

Pammukale Pool at night
Image credit: Far East Hospitality
A stay at Village Hotel Sentosa by Far East Hospitality might just give you the tropical island escape you desire without stepping out of Singapore. Expect enthralling combinations of lush greenery and pristine waters, among which you can relax together with your fam.

The little ones can splash around the Children Play Pool, complete with miniature pool slides.
Image credit: Far East Hospitality
Parents can keep their active tots entertained with a slew of free hotel activities at Village Hotel Sentosa. Take part in family activities including sandcastle building, kiddy pool games, family scavenger hunts or a movie night by the pool.

The various room types make for an ideal "home away from home" for couples and families alike
Image credit: Far East Hospitality
Cap off an entire day on your feet by unwinding in your room, offering stunning aerial views of the pool, sea and island combined.
Address: 10 Artillery Avenue, #02-01 Palawan Ridge, Singapore 099951
Telephone: 6722 0800 
---
5. Oasia Resort Sentosa – Japanese-style spa services
---
Image credit: Oasia Resort Sentosa
Just by Imbiah Station – and near where the iconic Merlion statue used to stand – is Oasia Resort Sentosa. The idyllic escape is best known for the Oasis Spa, an uber-luxe spa that does facials and scrubs with products from Japan.
The meditation room
Image credit: Oasia Resort Sentosa
The spa also offers treatments and services from cryotherapy facials to bamboo scrubs. During your downtime, you can also head to the meditation lounge which uses the Japanese practice of Shinrin-yoku, a.k.a. forest bathing to make you feel like you're amidst nature.
Deluxe room
Image credit: Oasia Resort Sentosa
After your rejuvenating experience at the spa, you can retreat to the comfort of your room or suite that boasts a hybrid of colonial and contemporary decor.
Address: 23 Beach View, #01-01 Palawan Ridge, Singapore 098679
Telephone: 6818 3388
---
6. Capella Singapore – Luxury living tucked away in nature with epic infinity pools
---
The 3-tiered infinity pools here are an architectural marvel and overlook the South China Sea.
Image credit: Capella Singapore
Located right in the heart of a conservation site, Capella Singapore brings together a lush, vibrant 30-acre rainforest and curved, modernistic buildings to give you a match made in resort heaven. Go for a swim in your own abundant pseudo-African watering hole at one of their three outdoor pools, surrounded by flora and fauna.
Image credit: Capella Singapore
The hotel's lush lawns also feature wild peacocks roaming freely and artful sculptures dotting your surroundings. But if you'd like an even closer encounter with nature, head on nature trails all around the place, and get in touch with your inner nature lover.
Address: 1 The Knolls, Singapore 098297
Telephone: 6591 5000
---
7. W Singapore Sentosa Cove – Miami-esque pool open 24/7
---

Image credit: Josiah Neo
W Singapore Sentosa Cove is a hidden gem, often holding splashy pool parties. While that has been put on pause, guests can still lounge and soak at the WET® pool deck, one of the largest resort pools in the country that's open 24/7 for guests.
And just like Miami, W Singapore is known to be home to the trendiest eating and dining spots on the island. WOOBAR is the hotel's stylish lounge bar where there's always a spot for you to enjoy smooth grooves, inventive cocktails and invigorating conversations. 
Toast the end of the day by doubling up with its one-for-one specials dubbed Wicked Hours or enjoy free flow bubbly during Bring Me The Bubbly.
Address: 21 Ocean Way, Singapore 098374
Telephone: 6808 7288 
W Singapore Sentosa Cove website
---
8. Amara Sanctuary – For a relaxing Bali-style weekend getaway
---
Couple Suite with private patio and pool access
Image credit: Amara Hotels
Amara Sanctuary will be your haven for that relaxing and rejuvenating staycation before you head back to work. Be transported to an island sanctuary on Sentosa without the 2-hour plane ride and get in tune with your inner happy place. Have your pick from soulful activities such as yoga or relaxing massage within the confines of nature.
Image credit: Amara Hotels
The colonial architecture of the resort also adds a sense of rustic elegance to your luxurious getaway. And with Palawan Beach only three minutes away, you're in the right place to catch the picture-perfect sunset amongst the crashing waves.
Address: Larkhill Road, Sentosa Island, Singapore 099394
Telephone: 6825 3888
---
9. Siloso Beach Resort – Beachside hideaway with Madagascar vibes
---

Image credit: Siloso Beach Resort
Mention Madagascar and you'll probably have visions of a tropical wonderland brimming with lush foliage and exotic flora and fauna thanks to the DreamWorks film. Recreate these scenes with a stay at the sustainable Siloso Beach Resort, a tranquil and rustic hideaway just steps away from the beachfront.
If you're looking for a refreshing swim to ease your cluttered mind, take a dip in Singapore's longest landscape pool. At 95M long, this pool is filled with natural spring water harvested from the hill this resort sits on.
You won't have to travel all the way to ulu mountains for mineral-rich water when you can find it right here in Sentosa. In the evening, expect a spectacular 18M waterfall to gush soothing sounds as you chill on the daybed. It'll be like a scene from the movies, we promise.
Address: 51 Imbiah Walk, Singapore 099538
Telephone: 6722 3333
---
Staycations in Sentosa hotels
---
Whether it's going on that "Balinese" retreat or midnight swims amongst nature, these nine Sentosa hotels for staycay retreats are the perfect combination of relaxation and adventure. So don't bother yourself with the tiresome travel details and visa woes, simply hop on over to our friendly neighbouring island for the staycation of your dreams.
Check out some things to do in Sentosa:
---
This post was brought to you by Sentosa.
Originally published on 24th July 2019. Last updated by Josiah Neo on 6th January 2022.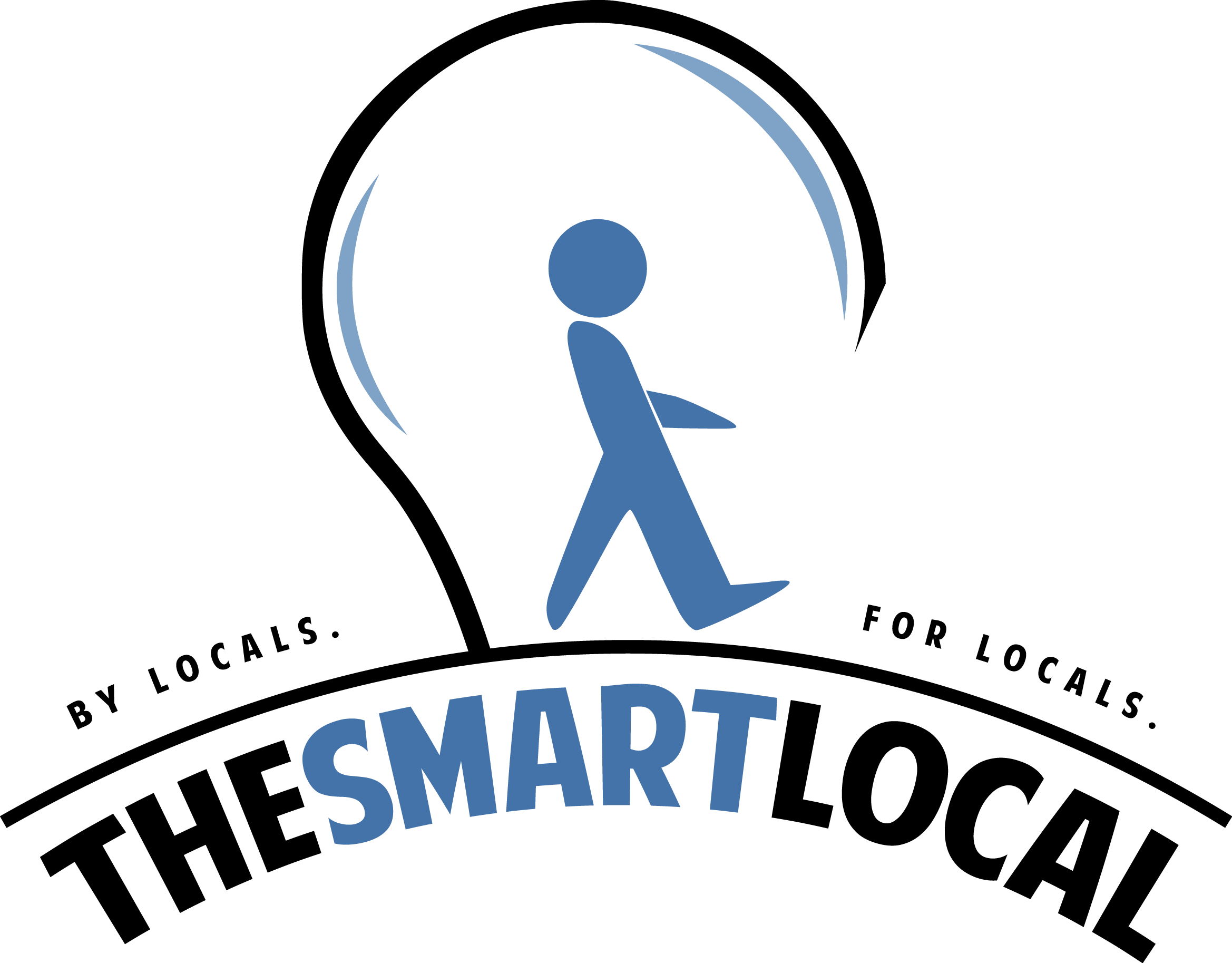 Drop us your email so you won't miss the latest news.