May 2021 deals
---
We may have a public holiday drought in 2021, but the good news is that May is one of the few months in the year with not just one, but two red letter days. That's two extra days where we're free to enjoy the barrage of  May 2o21 deals coming our way. Below are some of the most value-for-money promotions in store this month.
Also read our write-up on the new things to do in May 2021.
---
1. 1-for-1 Kaidan Set by Takeshi-San (U.P. $24.90)
---

Image adapted from: @ingredientsofhappiness
Takeshi-San is a relatively new restro-bar located in Holland Village, where it's made a name for itself with its quirk "staircase" sushi. From now till further notice, purchase a Chope voucher to enjoy 1-for-1 deals on their Kaidan Set. Options include Salmon (U.P. $22) and Takeshi (U.P. $26), which comes with hotate, unagi foie gras and salmon belly with ponzu jelly.
Promotion period: Until further notice
Address: 38 Lorong Mambong, Singapore 277694
Opening hours: 11.30AM-3PM & 5.30PM-10PM, Daily
---
2. Unlimited $3 off Zig taxi rides
---

Image credit: ComfortDelGro Taxi
Other than Grab and Gojek, you may have heard of Zig by ComfortDelGro – the newest ride-hailing competitor in town. And for us users, that spells one thing: promo codes. To promote their launch, they're now offering $3 off unlimited rides with the code "ZIG3OFF". 

Compare fixed vs metered rates on the app
Image credit: Screengrab from Zig
Similarly to Grab, you can book your rides on Zig at either a metered fare or a "fixed" price – which is subject to demand surge but fixed upon booking (like JustGrab). The main difference between this app and the rest is that all their vehicles are from ComfortDelGro.
Taxi bookings aside, Zig also offers a range of other perks like route planning if you're taking public transport and F&B promotions. Read our article on Zig for more information. 
Promotion period: Until 18th May 2021
---
3. $26 for Adventure Cove Waterpark tickets (U.P. $32)
---
Over the last few months, many of us have flocked to Sentosa to play tourist at its many beaches, Universal Studios Singapore, and HydroDash inflatable water park. If you've already ticked those off, the good news is that Adventure Cove Waterpark will be back up and running from 12th May 2021 onwards, following a year-long break.

Image credit: Okoguide
Look forward to lazy rivers, wave pools and massive water slides, now with entry tickets at the discounted price of $26/adult (U.P. $32) and $20/child and senior (U.P. $24). Tickets are also SingapoRediscover Voucher-claimable.
Safety measurements include temperature checks, capacity limits at queue lines and a minimum of 3M safe distance between groups while in the water. 
Promotion period: Until 30th June 2021
Address: 8 Sentosa Island, Singapore 098269
Opening hours: 10AM-5PM
Note: Opening days vary from week to week – check Adventure Cove's calendar for the latest updates.
Adventure Cove Waterpark website
---
4. 1-for-1 Zouk merchandise and cocktails
---

Image credit: Zouk
Moving on to the favourite four-letter word of many a 90s kid: Zouk. The biggest nightclub in Singapore is where many of us partied our nights away, only to leave in the wee hours of the morning, both buzzed and tired at the same time.
You can now don a memento of the nightclub with their merchandise collection, now going 1-for-1 – one for you and the other for your clubbing buddy. Merch on promotion includes their T-shirts (U.P. $50), sweatshirts (U.P. $80) and hoodies (U.P. $80).

Image credit: Zouk
For tipples instead, Zouk's creative cocktails like the scotch whiskey-infused Milo Gao (U.P. $35/bottle) are also going 1-for-1.
Promotion period: Until 31st May 2021
---
5. $6.90 limited-time udon flavours at Idaten Udon
---

Idaten Udon's topping station
Image adapted from: Idaten Udon
Soba is often enjoyed cold, but if you'd like to give cold udon a shot, affordable Japanese restaurant Idaten Udon is now launching their new, limited-time Chilled Lime Udon priced at just $6.90. 
While the dish is pretty simple – cold udon topped with lime – there's the option to add on toppings of your choice such as Pumpkin Tempura ($1.30) or Deep Fried Mini Crab ($2.80). 
Alternatively, if cold noodles don't quite fit your palette, there's also their new Tom Yum Udon ($10.90) to try, served hot.
Promotion period: Until 23rd August 2021
Address: View all five Idaten Udon locations
---
6. 2 for $18.90 Jinro soju at Giant (U.P. $15.75)
---

Image credit: Kezia Tan
With soju costing more than $15 a pop in supermarkets, many of us have resorted to purchasing it in bulk online for cheap. If you're just looking for a bottle or two, be sure to check a nearby Giant supermarket or visit Giant Online as Jinro soju has been spotted going at $18.90/two bottles – that's just $9.45 per bottle!
Promotion period: Until 5th May 2021
---
7. Up to 80% off luxury clothes at Tannery Road warehouse sale
---

Image for illustration only
Image credit: Tommy Hilfiger
Luxury clothes don't always have to cost an arm and a leg if you know where to find a good deal. While we're unable to head to the many factory outlet stores overseas, the Tannery Road warehouse sale is an alternative that you can visit this month.
Shop till you drop with brands like Tommy Hilfiger, G by Guess, The French Connection and The Free People, going at up to 80% off. The catch is that they're only open on weekdays, by an appointment basis only, so be sure to arrange for a visit by dropping them a message at 9783 2145 before heading down.
Promotion period: Until 28th May 2021
Address: 12 Tannery Road, HB Centre 1, #04-06 Singapore 347722
Opening hours: Varies – by appointment only
Telephone: 9783 2145
---
8. $13.90 mookata buffet at WBLMookata & BBQ (U.P. $23.90)
---

Image credit: WBLMookata & BBQ
Mookata has quickly grown to become one of our favourite ways to enjoy Thai food in Singapore. It's typically cheap and great for gatherings – but WBLMookata & BBQ one-ups the rest with its opening promotion: a $13.90 nett (U.P. $23.90) weekday buffet. A top-up of $3 applies if you're visiting on a Friday or weekend.
Dig into a spread of more than 50 items here, including seafood like crayfish, scallops and lala. Unlimited cheese dips are also complimentary, along with free-flow ice cream to end the meal.
Promotion period: Until further notice
Address: CT Hub2, 114 Lavender Street, #01-68, Singapore 338729
Opening hours: 11AM-9.45PM, Daily
Telephone: 81606555 
---
9. 1-for-1 a la carte mookata at Som Tam Express
---

Image credit: Brandon Ng
The mookata gods must be shining upon us as there's yet another Thai BBQ deal this month – this time, a 1-for-1 promotion at Som Tam Express. The deal applies to all a la carte mookata ingredients and all you have to do is to flash their Facebook post to unlock the deal.
Expect a spread of more than 40 items including meat and seafood like pork collar, bacon and mussels from $0.99/plate (U.P. $1.99).
Promotion period: Until 31st May 2021 
Som Tam Hougang
Address: 932 Hougang Avenue 9, #01-04, Singapore 530932
Opening hours: Mon – Thu 11AM-3PM & 5PM-11PM | Fri & Sat 11AM-2PM | Sun 11AM-11PM
Som Tam Corporation Drive
Address: Corporation Drive, #01-01 Blk 140, Singapore 610140
Opening hours: Mon – Thu 11AM-3PM & 5PM-11PM | Fri & Sat 11AM-2PM | Sun 11AM-11PM
---
10. $20 off Huawei Band 6 Watch (U.P. $88)
---

Image credit: @huaweimobilemy
Hop on the smartwatch bandwagon with the new Huawei Band 6. While it's typically sold at the already-low price of $88, prices have now dipped further to $68. This deal's available on several platforms, including Huawei's official store on Shopee.
Despite the affordable price range, it offers a 14-day battery life that outlasts many top-tier smartwatches out there. There's also the usual step tracker and heart rate and oxygen level monitor to keep your health in check. 
Promotion period: Until further notice
---
11. Limited-time $0.90 chocolate ice cream at IKEA Jurong
---
IKEA's food is perhaps as famous as its furniture. You'll definitely have heard of their affordable hot dogs and soy ice cream; and this May, they've introduced a limited-time $0.90 chocolate soy ice cream to their newest outlet in Jem, Jurong. These only run till the item is sold out so be sure to visit soon!
Promotion period: Until further notice
Address: #02-12/13/14, #03-15/16/17, #04-20/21/22, 50 Jurong Gateway Road, Singapore 608549
Opening hours: 10AM-10PM, Daily
Read about our first look at IKEA Jurong.
---
12. $0.50 kopi & teh at all Kopitiam outlets
---
Most of us haven't lived long enough to enjoy pre-inflation $0.50 coffee. But Kopitiam is taking us back to the days where you can pay for your daily cuppa or tea with just a single coin. In celebration of NTUC's 60th anniversary, you can now purchase a cup of hot coffee or tea at $0.50 at all Kopitiam & NTUC Foodfare outlets, no cap.
The deal is only applicable to NTUC Union members – if you don't already have a card, sign up here.
Promotion period: Until 12th June 2021
---
13. $6 Cathay movie tickets with Klook (U.P. $9.50)
---
Many of us spend our free time bingeing Netflix or Disney+ shows but nothing quite beats the feeling of going to the cinema.
Klook is now offering Cathay Cineplex vouchers from just a nifty $6 on weekdays (U.P. $9.50) – a price many of us have not seen since our student days. If you've got no time to spare on the busy weekdays, weekend tickets are priced at a discounted $8.50 (U.P. $13.50) as well.
Promotion period: Until 16th May 2021
---
May 2021 deals to redeem
---
For all those feeling like a broke bloke out there, make full use of the these May 2021 deals to live your best life without overspending. From 1-for-1 hotel buffets and $0.90 ice cream, to unlimited taxi discounts and luxury clothes warehouse sales, there's plenty to look out for this month!
For more deals, check out:
---
Cover image adapted from: WBLMookata & BBQ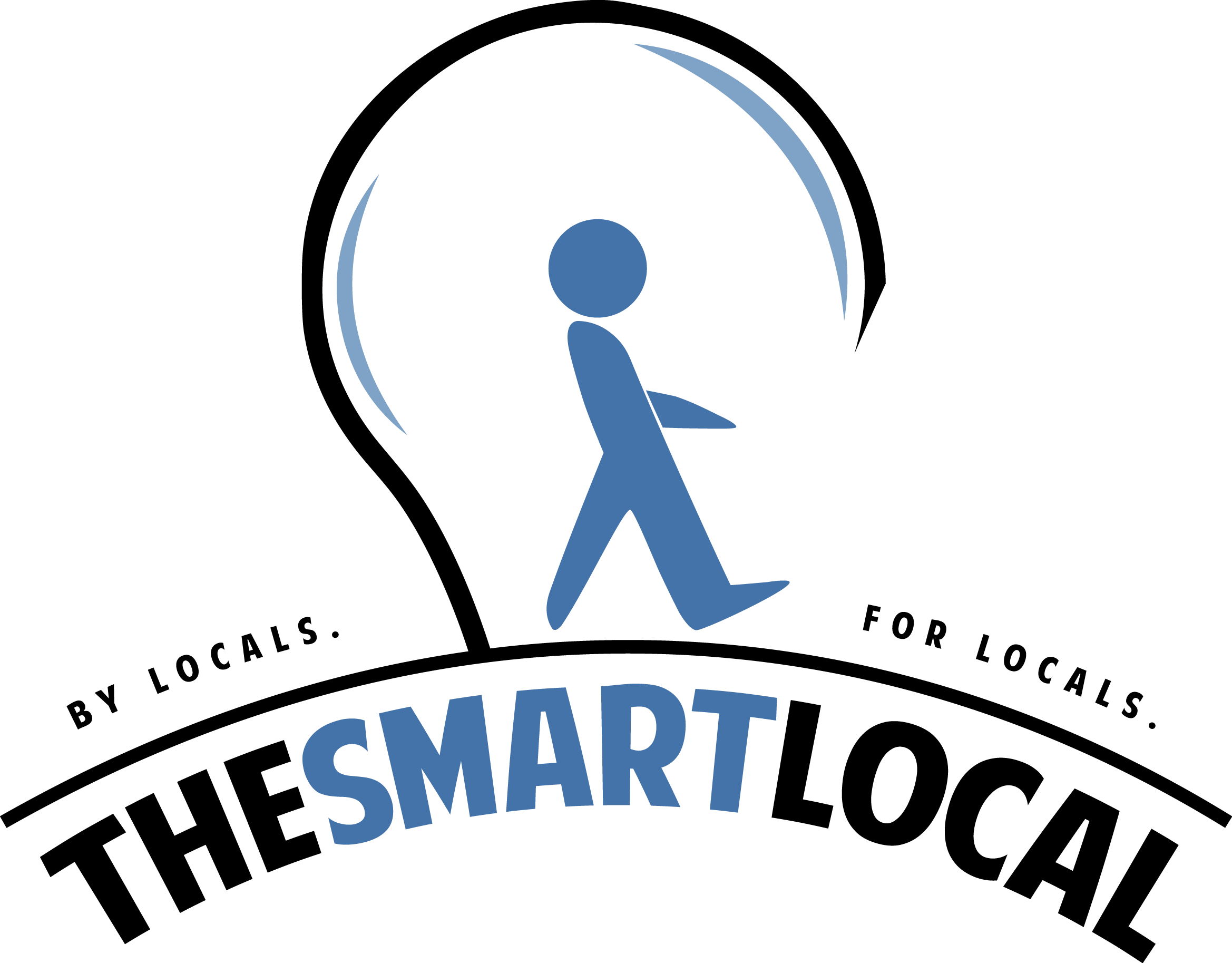 Drop us your email so you won't miss the latest news.