DBS NAV Planner – finance & investments app in Singapore
---
When you graduate from school knowing grammar rules and the periodic table, you aren't really given a manual on finance management. I'm at a point in life where I've skated past obtaining my own financial knowledge for as long as a young adult could get away with, and am now too paiseh to ask for help.
Thrown into the deep end of #adulting, I decided to make it a priority to get my finances sorted this year. I also had a goal of delving into investments, seemingly a buzz word especially among my fintech-crazed peers and budding wealth builders posting endless IG story inspo about their "hustle and grind". 
The DBS NAV Planner – which can also be used under POSB accounts – allowed me to kill two birds with one stone, and it's also free and easy enough for a complete noob like me to get the hang of within an hour.
---
What is DBS NAV Planner?
---
Instead of engaging an external advisor or paying a hefty price for financial management apps, just log into your free DBS or POSB digibank app to access the DBS NAV Planner. If you're someone who only ever opens the app to check whether your salary is in or send a PayLah! transfer…your mind is about to be blown.
To access the DBS NAV Planner, press the "Plan" tab within your digibank app.

Screenshot from DBS NAV Planner
Now, here's a breakdown of what the DBS NAV Planner tool does:
---
Tracking my expenditure to see how much I spend in each category
---
I'm the type who sets lofty goals, charges full speed ahead, but loses steam real quick. Throughout my life, I've resolved to track my expenses and be a wiser spender on about four or five separate occasions. But without fail, I get lazy with having to pen my purchases down or create weekly Excel sheet round-ups, and eventually throw caution to the wind when it comes to my spending once more.
Lucky for my lazy self, the DBS NAV Planner has a Money In Money Out function which automatically tracks my expenditure against my income. This is done simply by making your purchases through a DBS/POSB debit or credit card, DBS PayLah!, or PayNow transfers through a DBS/POSB account.
Not only does it present all the stats in a neat and easy-to-read manner without me having to painstakingly jot down everything I buy, it also churns out insights behind my spending – and recommendations on how I could save better.

Screenshot from DBS NAV Planner
I don't spend much on new clothes and makeup, so that's a win. And with the pandemic situation, travel expenditure amounts to a big fat zero. Food and drinks, though…Excuse me while I bow my head in shame.

Image credit: Renae Cheng
I always knew I had a bubble tea addiction, and I'm fully aware that I eat out way more often than I should. But without solid figures holding me accountable, I could always lie to myself and think, "Aiyah I'll just buy a $3.50 honey oolong from the neighbourhood BBT stall, without toppings" or "It's okay, this K-BBQ buffet got 10% off if you like their Facebook page"…self-denial which turned out to be my downfall.
You don't have to be a mathematician to figure out that all these everyday expenditures, big AND small, add up to create a huge dent in my bank account. While it was a harsh slap to the face, part of me was glad that being proactive with my finances meant I could pinpoint where exactly my biggest spending sinkholes lay. And thus, how I could go about spending less and saving more.

Image credit: Renae Cheng
It sure beats living in blissful ignorance till I actually check my bank balance and think, "Orh hor somebody steal my money for sure. How come suddenly so little left?" Oh wait, that's me, myself and my 13 cafe-hopping trips the past month? Okay.
---
Forecasting how much I should earn & save to reach milestones
---

Image credit: Renae Cheng
Now that we've established the spending aspect, here's how the DBS NAV Planner can help you save. Back in my carefree student days, "saving money" meant however many $1 coins I could stash into my piggy bank. While several kilograms worth of loose change would perhaps be enough to buy an MP3 player, savings during adulthood is a whole different ball game.
With milestones like getting married, buying a house and having a baby in mind, I could no longer afford to save up as and when I felt like it with no fixed amount to work towards, or have savings goals without established due dates to check whether I was on track or behind schedule.

Yes, my dying laptop is literally being held together by tape. Don't judge.
Image credit: Renae Cheng
Even for single peeps who think settling down lies far, far into the future, having savings goals is essential when it comes to factoring in big ticket purchases beyond the everyday necessities. I'm at an age where I can no longer holler at my parents to buy me new essentials, such as a good laptop or a new phone when my old ones spoil. 

Image credit: Renae Cheng
And what about trips overseas once travel resumes? I can't dip into my bank account and fork out several hundreds or thousands at a time in good conscience, 'cause I know the hours of hard work that it'll take to earn everything back.

Screenshots from DBS NAV Planner
So, while I'm getting a stable income and don't need to fret about any emergency expenditure or big-ticket purchases coming up anytime soon, I can plot out the exact savings goals I intend to hit, both short- and long-term. The DBS NAV Planner's Map Your Money function will then churn out the calculations of how much savings I should contribute to each goal per month.

Screenshots from DBS NAV Planner
You can even use the forecasting capabilities to check whether you have enough savings to make a major change in your life that'll affect your income and/or expenditure, such as making a job switch, moving out of your parents' home or going on a sabbatical.
Besides the planned milestones which can be a motivational joy to save up for, life is full of bumps in the road, so no worries either if some emergencies crop up and I suddenly need to withdraw amounts from my savings deposits. There're zero penalties to cash out, and you can just adjust the timeline settings accordingly. 
DBS NAV Planner also reminds users of the importance of having three to six months' worth of savings stashed, which is an educated gauge to tide people over should they suddenly be rendered income-less. Certainly better than some people (i.e. Yours Truly) who keep a couple hundred dollars saved, and keep their fingers crossed hoping for the best.
---
Dipping my toes into investing without hiring an external advisor
---
Now that I've gotten my financial tracking and savings goals done and dusted, I started to wonder whether the money sitting idle in my bank account could be put to better use. Investments seem to be the hot buzzword in recent times, and not just for finance folks strutting around CBD in their biz-casual outfits.

Screenshot from DBS NAV Planner
I'll be the first to admit that I haven't the darndest clue how to navigate investments. I'm also shy about asking for help and don't have the energy to do my own research beyond Google's first page of results. Before you pump cash to external organisations or sign up for some dodgy "get rich quick" investment courses, the DBS NAV Planner has a built-in investment portfolio tab.

Screenshots from DBS NAV Planner
Using it is as simple as scrolling through the various organisations and pressing a few buttons to get you started in investing, straight from the money you already have in your bank accounts. You can then open up the digibank app and monitor the status of your investments anytime, anywhere – no need to wait for quarterly reports from an external advisor.
A nifty tool for investment noobs like myself is the investment profile function, called Make Your Money Work Harder. It has a questionnaire that susses out your risk profile and assesses your investment knowledge to present you with tailored investment recommendations. 

Screenshots from DBS NAV Planner
For example, I'm a bit more kiasu and don't really dare to invest too much at one time, but am also happy to rake in only small returns. As opposed to more hiong users who want to see larger growths over a more accelerated rate, and don't mind more risk.

Screenshots from DBS NAV Planner
You'll then be presented with tailored product recommendations based on the results of the questionnaire. This beats asking around or Googling investment possibilities based on what other people's opinion might be, or going with the flow of what's popular.
If your investment knowledge is so limited that more homework needs to be done before you dip your toes in, DBS NAV Planner will even put you in touch with internal advisors. How's that for taking good care of you and ensuring you don't cluelessly splash your cash with reckless abandon?
---
Bonus: See all your insurance plans at a glance & stay on top of premiums
---
Yet another aspect of adulting which is so much of a brain-drain that many people put it off altogether: insurance.
The various types of insurance, from life, medical and hospitalisation to vehicle, property and travel – coupled with the different providers you may have gotten these plans from to get the best rates or because you obtained them at different points of your life – can be an absolute headache to keep track of.

Screenshot from DBS NAV Planner
Instead of downloading the apps for every single insurance provider you're under or referring to a giant stack of policy papers which you always seem to misplace, just click into the DBS NAV Planner insurance tab and boom. Every insurance policy under your name*, all at one glance.
Note: Insurance plans bought via DBS will be auto-populated. For other insurance plans, users will need to manually input details into DBS NAV Planner. However, this will not be necessary in the future, when the SGFinDex infrastructure will allow information from insurers.


Screenshots from DBS NAV Planner
Besides showing you what coverage you already have – in order to help you make a more informed decision should you be on the market for new insurance plans, or upgrades in your existing policies – the tool even pulls numbers from each one and calculates your total coverage. 

Screenshots from DBS NAV Planner
It then calculates, based on your life insurance policies, the figure you'll need for financial obligations in the event of your death (touch wood!), factoring in current assets, personal loans, the amount required by your dependants if applicable, and even funeral expenses.
On the topic of planning for unforeseen tragedies, the tool is also able to extract figures from policies such as your hospitalisation and critical illness insurance to forecast how much you'll need to cover expenses should medical mishaps befall you. The calculations will include a rough breakdown of your medical bills, how much your dependants need, and even includes the cost of hiring part-time help.
It's grim to think about, but real talk: nobody knows how fate will take a turn, and it's better to get the planning and precautions sorted while we're still able-bodied and in the pink of health. These helpful calculations give us concrete figures and allow us to better prepare for worst-case scenarios instead of just leaving things to chance, and hoping for the best.
---
Getting your finances sorted with the DBS NAV Planner
---
As someone who's a master procrastinator, I've put off getting my finances sorted for the better part of a decade. I guess you could say that the fear of one day realising I'm a full-grown adult with absolutely no handle on my finances got the better of me, and that's why I decided to bite the bullet and create a free DBS NAV Planner account.
I'm also not a fan of having loads of different apps jammed into my phone and hogging precious memory space, so it's a huge plus that I can get a whole suite of functions within one handy tool: expense tracking and financial management, savings goals setting and monitoring, a complete investments digiportfolio, and even an insurance roundup.
Fun fact: you can even connect via SGFinDex to access your CPF, HDB, IRAS, and other bank accounts apart from DBS and POSB. Way to check out your complete assets, income and net worth without having to trawl through boatloads of paperwork, and signing into a bunch of different portals to manually sum it all up.
There's no shame in being a little late in the game, and the DBS NAV Planner is an intuitive tool to help even those with zero financial literacy to get a hold of their finances.
---
This post was brought to you by DBS and POSB.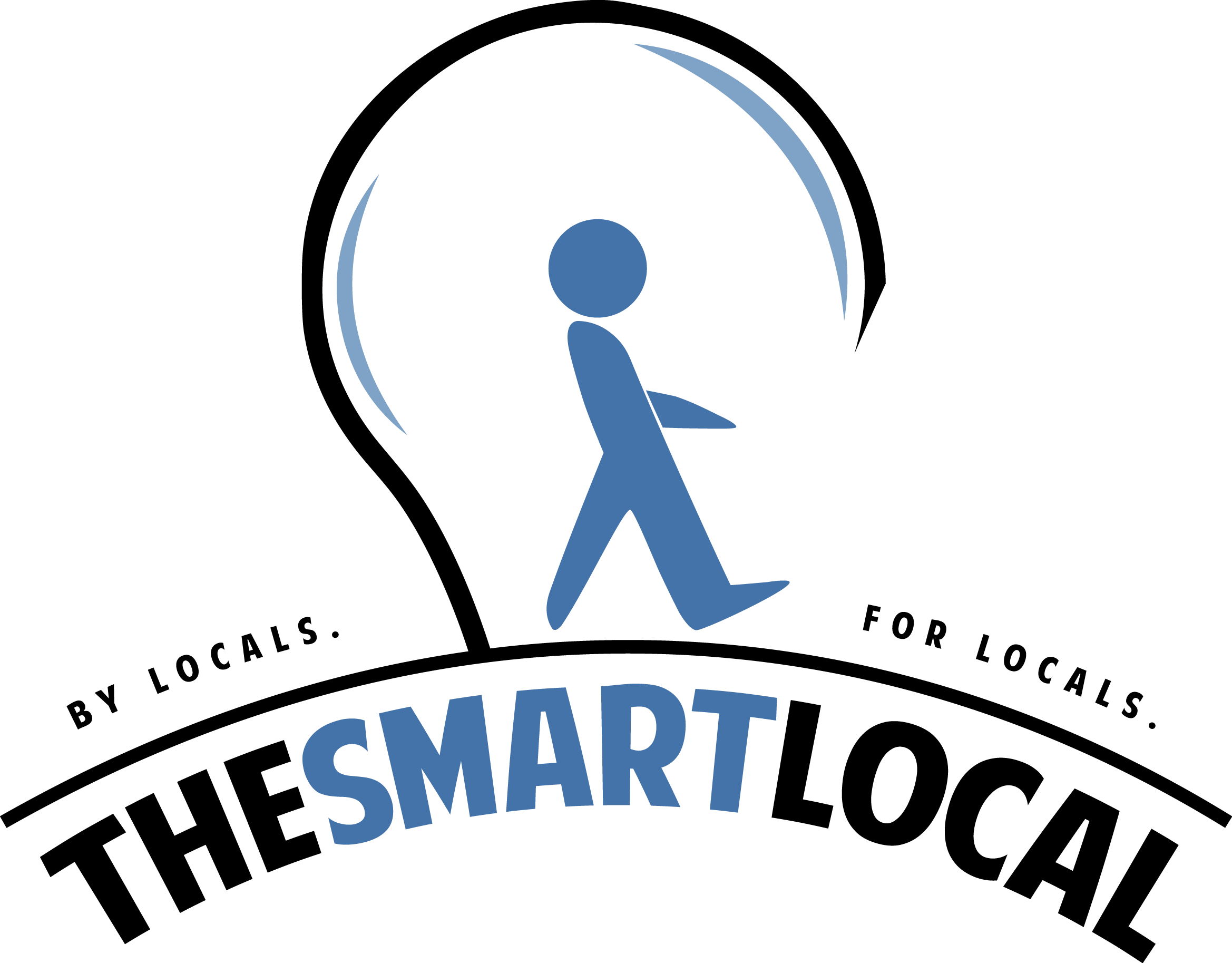 Drop us your email so you won't miss the latest news.