Asia-Ready Exposure Programme
---
Most of us think of countries like Vietnam and the Philippines as holiday destinations with delicious street food and gorgeous beaches. But they can also be potential places to advance your career, especially if you're schooling at a polytechnic, ITE or university. 
The Asia-Ready Exposure Programme (AEP) was introduced last year to help Singaporean youth gain skills to future-proof their career through programmes that provide regional exposure to cities in ASEAN member states, China, and India. From intensive four-day projects to month-long attachments with a company that has regional presence, there's something bound to fit your commitment level. 
Keep reading to find out how you can take part in the AEP and rack up overseas experience despite not being able to travel amidst the pandemic.
---
What is the Asia-Ready Exposure Programme?
---
Despite Covid-19 hampering our ability to travel overseas for immersion programmes, you can still gain valuable regional experience that will wow any recruiter on your post-graduation job hunt. 
Participants in the AEP will be given opportunities to work with organisations across ASEAN member states, China, and India. But instead of flying to the cities and having to quarantine in a lonely hotel room, the projects can be done virtually on Zoom or other virtual platforms, akin to how we're all remotely working from home these days.
Note: Image was shot prior to Covid-19.
Image credit: National Youth Council
These on-the-job learning opportunities are just one type of AEP project available. Some organisations will task you to solve a specific problem like helping a company assess if an overseas expansion plan is viable, while others might involve you in intensive workshops or masterclasses instead.
They also don't require you to commit for months on end like a typical industry attachment. Projects under the AEP last between four days to three months, so you can choose to participate in one concurrently during the school semester, or when you have more time over the school holidays.
---
Gain valuable work experience from regional organisations in Asia
---
Note: Image was shot prior to Covid-19.
Image credit: National Youth Council
Fresh grads with a resume boasting experience with regional organisations will automatically have an edge over other candidates in the job market. Companies are increasingly looking for employees with a wider range of experiences, understanding of market insights, and ability to engage with diverse cultures.
Those who get to work with regional organisations will be able to build on these skills and at the same time, gain a wider perspective that is important for personal development.
---
Attend free webinars hosted by regional leaders
---
Note: Image was shot prior to Covid-19.
Image credit: National Youth Council
You aren't alone if you've noticed an increase in webinars hosted this past year, courtesy of schools and startups alike. The National Youth Council (NYC) also curates webinars for youth to learn more about the latest developments in ASEAN member states as well as China and India. 
Some of the webinars previously hosted covered topics that delve into issues that are unfolding in the region, and how they have bearings on Singapore's development. Regional leaders from various fields, such as Malaysian politician and activist Syed Saddiq and Gushcloud's co-founder Vincent Ha, were just some of the previous speakers who shared their insights.
Image credit: National Youth Council
The webinars are brought to you by the NYC and co-curated with recognised partners such as the Singapore Institute of International Affairs and ASEAN Business Youth Association. All you have to do is register your interest and show up on time for the session. Click to find out more about upcoming webinars.
---
What are some exposure programmes you can go for?
---
To give you a better idea of what to expect from the Asia-Ready Exposure Programme, here are three examples of organisations who have hosted projects under the AEP and how they've adapted to the Covid-19 times:
---
Republic Polytechnic – Virtual Overseas Internship
---
Poly students will know how exciting final-year internships are, especially during pre-Covid times when overseas internships were highly sought after. In spite of all the travel restrictions in place, Republic Polytechnic still gave their students the opportunity to take up an internship with organisations like Dark Hydra Studios which collaborated with BINUS University in Jakarta, and Pun Hlaing Hospital in Yangon.
Working remotely from home, the students got to embark on actual projects such as coding the design architecture for a game design project in Jakarta and conducting nutritional assessment for patients of Pun Hlaing Hospital. Students also got to learn the local business culture that no travel handbook could have taught.
---
School of Gumption – Asia Virtual Exposure Series (Vietnam)
---
Besides being the homeland of pho and wanderlust-inducing beach resorts, Vietnam also boasts one of the fastest-growing economies in the world. Even though it'll still be some time before we can get back to visiting beautiful Da Nang and Halong Bay, the School of Gumption has given youth the opportunity to experience an unseen attractive side of the country's Saigon Silicon City, which is a magnet for foreign investment.
Their first Asia Virtual Exposure Series (AVES) was hosted over six weeks in October 2020, equipping Singaporean youth from our Institute of Technical Education with future-ready skills like digital collaboration and research, thereby supporting local businesses in gaining a better understanding of Vietnam's market for their business expansion plans.
This year, AVES will be launching two new projects – AVES (Vietnam 360 Degree) and AVES (Vietnam Market Research) – to provide more opportunities for youth to gain insights to Vietnam's market.
---
Singapore University of Social Sciences – Virtual Internship Programme
---
When all overseas internships got cancelled and recalled during the peak of Covid-19 last year, the Singapore University of Social Sciences got to work – arranging virtual internships for their students instead.
Students got to work with corporate and community engaged organisations in Laos, China, Vietnam and the Philippines. For example, some were placed with the social media team of Magwai, a Philippine-based startup that develops sustainable marine-friendly personal care products, while others were part of the day-to-day supply chain management at Crane Worldwide Logistics Vietnam.
---
Acquire skills to future-proof your career with the Asia-Ready Exposure Programme
---
Don't let Covid-19 hamper your goals of working overseas – the Asia-Ready Exposure Programme is your stepping stone to a career beyond Singapore's borders. 
Even if you're committed to staying here in our red dot, having overseas experience on your resume will ensure the HR department puts your application in the sacred "Interview" shortlist pile rather than chucking it away.
Embarking on a virtual overseas project/attachment also has many upsides: no need to apply for a visa; accommodation is the bed you're already comfortable in; you can save money and still have your favourite cai png for lunch every day. Some of the projects also grant an allowance!

Image credit: The Smart Local
Plus, one of these projects is a workshop hosted by our very own The Smart Local (TSL) regional team. 
Happening 15th-18th and 22nd-25th June 2021, the four-day workshop will take participants through the ins-and-outs of working at a digital media publication, covering skills like Search Engine Optimisation and ideating good story angles. You can sign up for the TSL workshop here.
It's not gonna be all practice and simulation exercises, either. The TSL editors will be mentoring the participants to work on an article that will actually be published on our regional site, for all to see! Imagine beaming with pride when you see your name in the byline, and having your friends and family hit "Like" and "Share" on your masterpiece.
For a taste of that overseas work experience amidst an unprecedented era where travel has come to a screeching halt, explore AEP's offerings to feed your hunger for culture AND boost your resume at the same time.
---
This post was brought to you by the National Youth Council.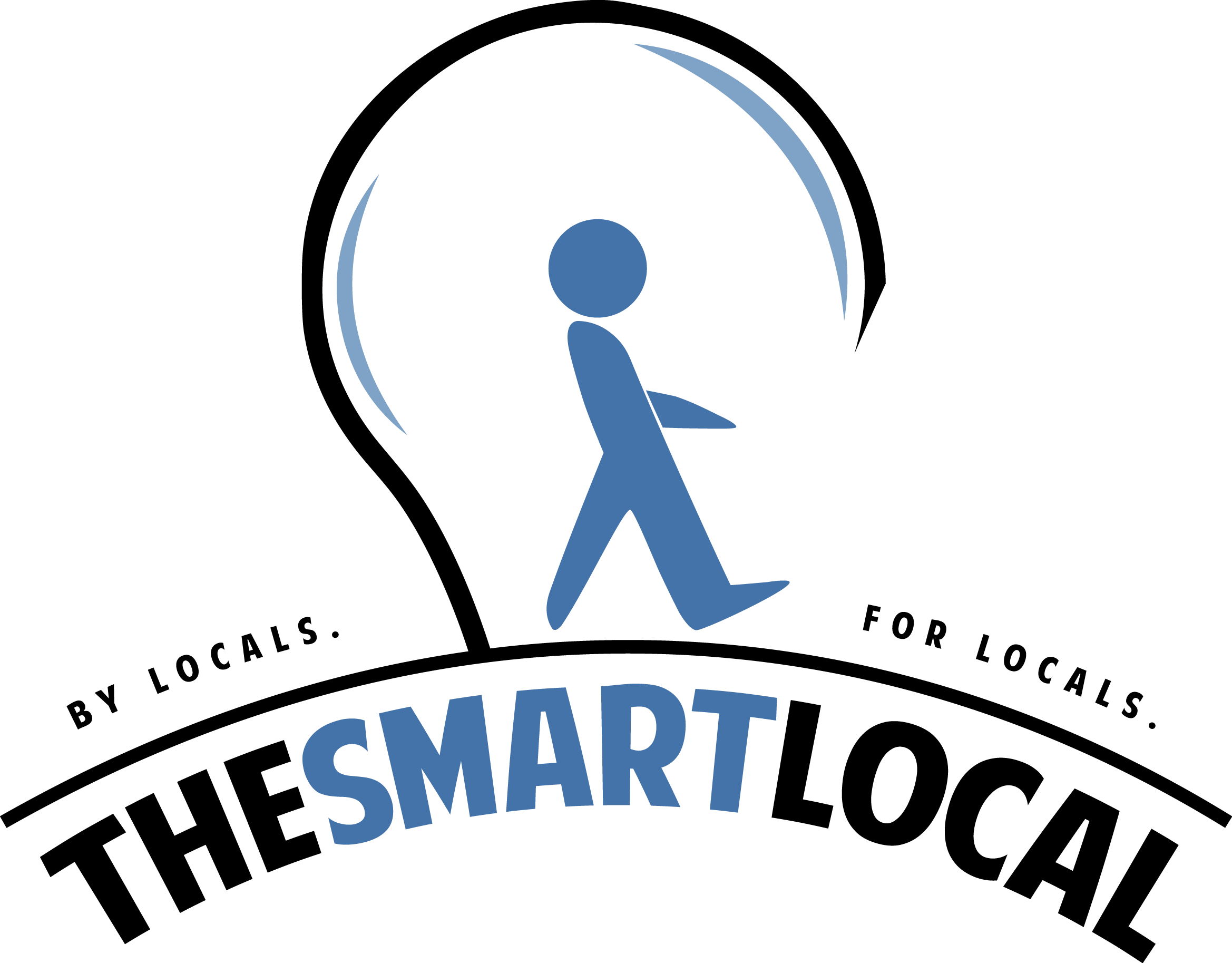 Drop us your email so you won't miss the latest news.