Job switch in Singapore – practical tips & advice
---
With thoughts of financial instability and an unknown future looming ahead, making a job switch might seem like one of the most daunting decisions ever. While there are a sea of factors to mull over before you take the plunge, it always helps to glean practical advice straight from the pros – those with expertise pertaining to employment and career pathways.
To relieve some of your job switching-induced stress, here's an insider scoop on how to make a job switch in Singapore, substantiated with advice from recruiters themselves, and even a CEO. From how much you should have in your emergency fund to tips on how to thrive in your new role, keep these seven tips in mind as you navigate this life-changing process.
---
Consider if you want to switch industry or just your company
---
Us humans have finicky tendencies, so make sure your decision of a job switch isn't borne from a fleeting thought of how the grass is greener on the other side. Ask yourself: do you want to switch industries completely, or join a new company but stay within the same sector? To figure that out, you'll need to pinpoint the exact motivations behind your job switch. 
'R.L', a recruiter from the fintech industry, sheds some light on some common reasons that fuel Singaporeans' decision to jump ship: "Sometimes it's driven by the fact that they're in a sunsetting industry. So naturally, they'd move to a more lucrative job or industry, such as something tech-related. Otherwise, they simply might not enjoy what they're presently doing."
Whether it's a work-life balance issue or because the industry you're in doesn't give you personal satisfaction, doing some soul searching streamlines your opportunities and cements the commitment level required to make the switch. 
For instance, a job within the same sector would likely require less hassle to learn and be trained from scratch, while a complete swap to a new industry would require more dedication on your end. But if your current industry no longer fulfils you, a 180° change might be the thing to reignite your zest – which then makes building from the ground up worthwhile.
---
Part ways with your company on good terms
---
If you've made your mind up to commit to a job switch, it's only right for you to leave your company on amicable terms. 'S.W', a recruiter in the retail industry, echoes this sentiment, offering tidbits of advice to job switchers so they don't throw all those years of built-up rapport and networking out the window. 
"Always be transparent with your Human Resource team when it comes to your exit interview, and don't speak ill about the company to the remaining staff," opines 'S.W'. "By leaving on a proper note, the doors may be open to you again if you ever feel like rejoining."
It's also important to communicate your intentions to leave to the HR staff and your boss as soon as you've firmed your decision up. After all, the company needs ample time to find a new hire to make sure they're not short-handed, especially during busy periods. 
By not bidding them adios last minute and leaving them in the lurch, they'll appreciate your thoughtfulness and be more likely to give you positive testimonials if needed.
---
Have at least six months worth of expenses to support your transition
---
Reality check: pondering over a job switch is all fine and dandy, but you need to have funds readily available if you're really going to take the plunge. According to 'T.S', an ex-recruiter in the IT industry, having at least six months' worth of expenses is a safe ballpark figure to stash away for rainy days.
'T.S' elaborates: "I would suggest keeping a six-month emergency fund [that] covers all your basic expenses such as housing, bills, food and transport. This figure could apply to anyone, whether they're job switching or not." 
Of course, this figure could vary based on a plethora of other factors – like whether you're buying a house or having a newborn in the near future. Make sure to take into consideration the impact of your decision on upcoming plans and purchases too. Swapping to a flexible role like freelancing could cause a delay in your purchase of a house or car, for instance.
The pressure will also be intensified if you're the sole breadwinner of the family, as impeccable financial planning is a must to ensure you and your family have enough moolah to tide you through your switch.
Psst… to help you outline a sound financial plan and ensure you have enough emergency savings, read till the end to find out more about the DBS NAV Planner. With budgeting, goal setting and tracking functions, it'll take away the headache of crunching numbers so you can focus your energy on other aspects of your job switch.
---
Map your existing skills to identify what's relevant to a new industry
---
You might think that entering a new industry renders a large chunk of your previous qualifications null and void, but 'T.S' suggests otherwise. Turns out, mapping out your existing skills lets you identify the specific traits that will help you thrive in your next prospective career path.
'T.S' says: "For mid-career candidates, I will look at projects they have taken on in their previous employment that might have parallels in the role they are applying for. Transferable skills are also another aspect that I look out for." Likewise, early careerists can tap onto their school or community involvement projects and relevant specialisations to beef up their resume claims.
'B.C', CEO of a media SME, also imparted a piece of wisdom for budding job switchers: "Soft skills are more important than hard skills, almost always. Life is about getting along with people, your peers and your bosses, and soft skills transfer easily across jobs."
While they aren't as tangible as hard skills, soft skills like communication, teamwork and adaptability are some examples of abilities that are valued across the board. The best way to prove that you exemplify these traits is through substantiated recounts of your past projects, along with recommendations and testimonials from ex-employers ready to go.
---
Contact professionals in your desired industry for first-hand info
---
There's no better way to suss out deets about your new industry than to approach existing personnel directly. 'W.Y', a recruiter at an employment agency, seconds this, citing that interaction with pros is a job switcher's best bet to understanding the industry's inner workings.
She elaborates: "[By] networking with people in professions and industries that interest you, you get a firsthand account on what your switch entails and have a better understanding of their role and challenges faced."
Don't be afraid to do your research and dig out contacts of notable individuals in your field of interest via LinkedIn. It is a networking platform after all, so make the first move to strike up a conversation and you just might get more clarity on whether that new role's right for you.
---
Tailor your resume and portfolio to match your new role
---
With a new industry comes a whole new playing field to adapt to. That's why it's pivotal to update your resume and portfolio based on your new role, so eagle-eyed interviewers can recognise your relevant set of skills and see how devoted you are about your switch – as opposed to providing a one-size-fits-all resume template that was obviously mass-sent.
"I need to see [a candidate's] relevance and value. If you want to enter the blockchain industry, then show me what you have done related to blockchain. It could be an article you wrote, or even a course you have taken," affirms 'R.L'. "Someone who's made no effort to learn or upskill casts doubt about their seriousness in switching jobs." 
Pro tip: To get a rough gauge on which areas of your resume you'll need to bolster, use LinkedIn to search for people working in the role you're applying for. Have a peek at what their job scope entails, and you'll know exactly what experience you already possess and what you're missing – it's an effective evaluation to help position yourself as a prime candidate for the job.
---
Attend courses and utilise external resources to upskill
---
To stay on top of your game, the onus is on you to amass relevant skills and experience as foundation for your next stint. That's why 'W.C', a HR executive in the media industry, encourages those making a switch to tap on Singapore's large pool of resources to upskill.
"I'd recommend job switchers to make use of their SkillsFuture Credit, or take on a specialised diploma," suggests 'W.C'. "Local programmes usually have some sort of funding to help offset the cost, so it makes upskilling very accessible and affordable for everyone."
Another recommendation he offered is the SGUnited Mid-Career Pathways Programme – a dedicated programme for mid-career individuals to take on attachments and gain experience relevant to their sector of choice. A training allowance up to $3,000 a month is also awarded, so you won't be shirking your financial responsibilities while you dip your toes into a new industry.
---
Manage the finances of your job switch with DBS NAV Planner
---
When making a job switch, one factor that can't be stressed enough is financial planning. This might be a challenge especially for first-timers who have no idea where to begin, but that's where the DBS NAV Planner comes in to help you map out your financial game plan.
The 'Map Your Money' feature takes into account your CPF savings to provide a holistic overview of your financial status
Image adapted from: DBS
If budgeting and monitoring your expenditure have always eluded you, the DBS NAV Planner and its intuitive set of tracking functions will no doubt come in handy. 
The tool's nifty 'Map Your Money' feature projects your future cash-flow for years to come by assessing your assets and liabilities, while also taking into account inflation and income. This gives you a rough estimate of how much income you need to keep you on the right track for your desired retirement lifestyle, or if you need to tweak your plans. 
You might have to delay your retirement for example, or take up side gigs such as freelance work or teaching yoga – but do make sure to check your company's side gigs policy, of course.
Think of it as having a personal financial forecast based on your income and expenditure – without having to wrack your brains creating your own Excel sheets or fork out money for a financial consultant.
By revising your cash flows to include periods where income won't be streaming in, 'Map Your Money' lets you better gauge how long your savings can last you. This gives you an extra bit of leeway to plan for some time away from corporate life, so you can get some much-needed Me Time to reassess your career decision.
Setting and managing financial targets will also be a breeze thanks to the DBS NAV Planner's 'Goal Setting' function. Working in tandem with the 'Map Your Money' feature, the tool allows you to work towards realistic financial milestones so that you're prepped for the occasional staycay or holiday, as well as big ticket purchases like throwing a wedding, buying a car or applying for your own house.
And if you're a job switcher, the last thing you'd want is to overextend yourself in a new role, struggling to make ends meet. 
That's why these two nifty features will help immensely to assess whether you've got the financial flexibility to commit to your drastic change. It'll also highlight areas in which you can afford to cut down on expenses, such as swapping that $7 frappucino for a $1.50 kopi. 
You'll also get to derive insight on your spending habits as the DBS NAV Planner pinpoints your expenses to a T
Image adapted from: DBS
Apart from these tracking functions, the tool's interface also gives you a holistic view of all your insurance policies and investment habits. From identifying gaps in your insurance coverage and prioritising what plans you need, to investment insights that'll help stretch your dollar, just open up the DBS NAV Planner to get in-depth coverage on all things dollar-sign related.
You can access the DBS NAV Planner and its suite of functions via the DBS digibank application (DBS digibank SG on iOS | DBS digibank SG on Android). Simply click on the 'Plan' tab to find DBS NAV Planner. The tool's open for public use, so you don't even need to have a DBS or POSB deposit account to use its functions.
With a sense of poise and rationality – and this guide, you'll be able to navigate your way through a job switch with ease. Make sure to arm yourself with the DBS NAV Planner too, and you'll be able to take financial headaches out of the equation for a stress-free transition.
---
This post was brought to you by DBS. Responses have been edited for grammar and clarity.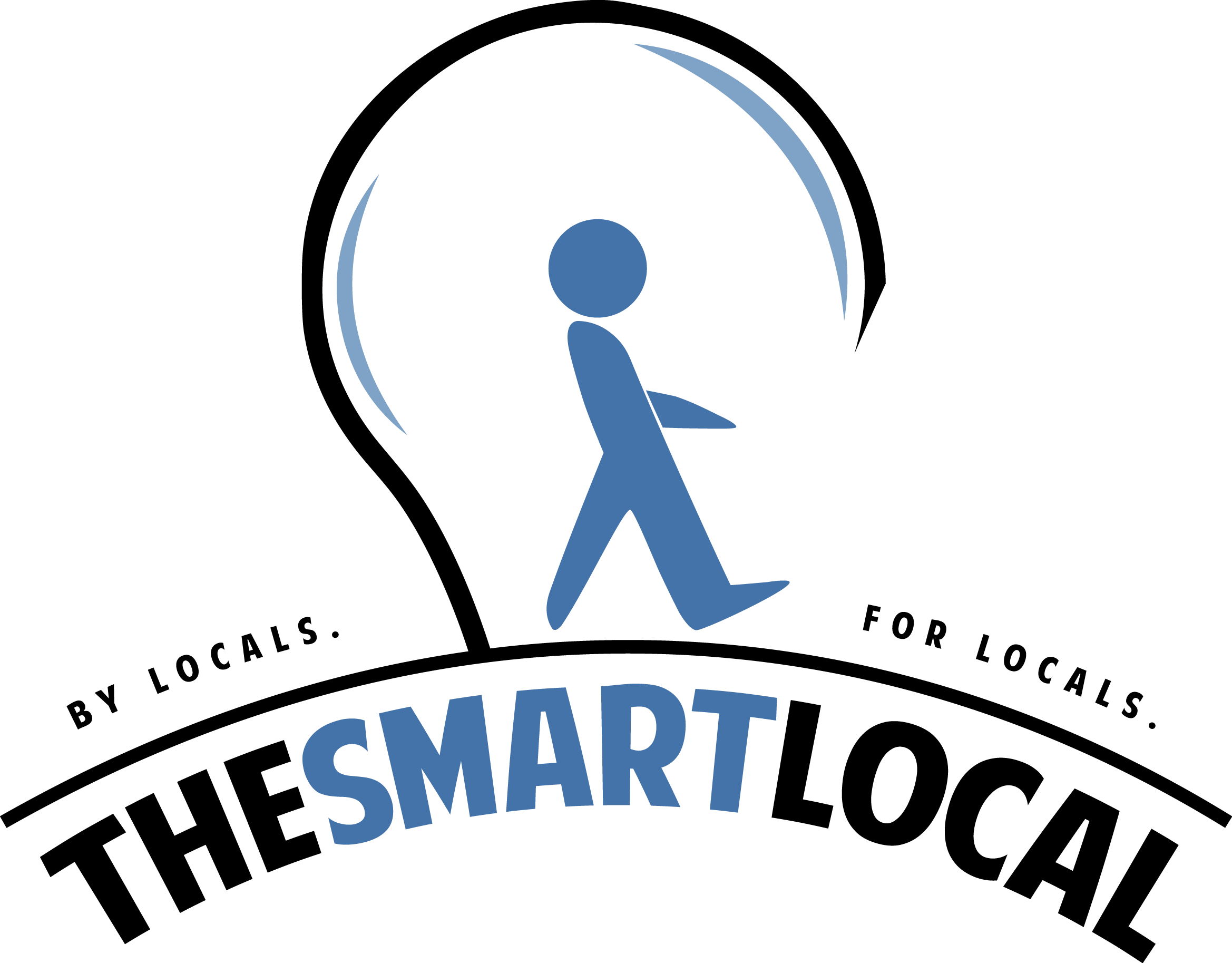 Drop us your email so you won't miss the latest news.