IKEA Jurong guide
---
We all probably have furniture from IKEA in our home – Singaporeans are no stranger to the Swedish chain's affordable homeware and delectable meatballs. The good news is that you no longer have to travel out of your way to their big blue stores in Alexandra or Tampines to get your goodies. Their most-accessible outlet just opened in Jem, a stone's throw away from Jurong East MRT.
Pro-tip: Wait a few days after their opening on 29th April to avoid the crowd.
---
3-storey concept store
---
Walk by IKEA Jurong and you'll immediately realise that the third outlet in Singapore is not quite the mega-store that most of us are familiar with. A first for IKEA in Southeast Asia, Jem's outlet is a "small-concept" store – though, to be fair, when they say "small-concept", what they actually mean is small-er. 
At 6,500SQM, the store spans across three storeys, taking over the previous anchor tenant Robinsons. For the many of us that have gotten hopelessly lost within the maze of furniture at Alexandra and Tampines, you'll be glad to hear that their three floors here are split into different categories with an entrance at each:
Level 2: Living Room – including lighting, clocks and carpets

Level 3: Bedroom – including bath, mattresses and study area

Level 4: Kitchen and restaurant 
---
152-capacity restaurant & limited-time chocolate ice cream
---
It ain't IKEA if there ain't no meatballs, so we were glad to see that they've still made room for a restaurant with almost their full menu. Crowd-favourites like Chicken Wings ($8.50/6 pieces), Swedish Meatballs (from $6.50) and Salmon Fillet ($9.90) can be found here too.

Enjoy your meal in the 235-seater restaurant, which is currently limited to 152 for safe distancing during the pandemic. 
Seats vary, with a spacious dining table for families, high seaters for those feeling a little fancy, and booth seats with power points for those with dying phone batteries.
While there isn't a kid's play area here, kiddos can still look forward to an interactive screen where they can fill in a digital colouring book with a swipe of their hands. 
Note: The halal menu from the Tampines outlet isn't available at IKEA Jurong.
---
Snacks counter with limited-time $0.90 chocolate ice cream
---
Hot dogs and ice cream are basically mandatory at the end of every IKEA visit, and you can find both here at the Swedish Bistro located right outside the cafeteria. Here's the real kicker: other than the standard $0.50 Soy Ice Cream, they've also got a limited-time chocolate-flavoured Soy Ice Cream.
It's an IKEA Jurong-exclusive and available while stocks last – so don't dawdle too long before visiting. They only cost $0.90 a pop!
As a cherry on top, buying your ice cream is relatively easier here as compared to the other outlets. Instead of having to buy ice cream machines tokens from the counter separately, all you have to do is tap your credit or debit card to get your icy treat.
---
Click & Collect takeaway booth
---
IKEA's food is well known – although perhaps too much so sometimes. For those who'd rather avoid the battle for seats, a new feature in this restaurant is their Click & Collect – a takeaway alternative. Scan the QR code near the collection station to place your order, pick them up once it's ready, and enjoy the nosh in the comfort of your homes instead.
The Click & Collect takeaway menu is still in its soft launch so expect some changes to their menu in the meantime.

There's also a minimart to stock up on your fave IKEA groceries and snacks
---
Three self-checkout stations for shorter queues
---

Pay with a credit card, NETS or IKEA gift cards. No cash accepted here!
At supermarkets, most of us make a beeline for the self-checkout counter for quicker payment and exit. At this IKEA outlet, they've also started to adopt self-checkout kiosks to make the exit process all the more quicker. There are 22 counters spread across all three floors to ease the flow of traffic at the end.
Those in a rush can find out which floor has the shortest queue by looking up at the blue TV screens near the checkout area. These reflect the exact number of people in each level's checkout queue.
---
New tech features 
---
Tablet stands to browse more IKEA products
---
A small downside to being in a mall is that you don't get the usual, sprawling range of IKEA furniture. There are about 2,500 products on the shelves here, fewer than at the mega-outlets. But you can find digital models of what's missing in the physical display on the store's many tablet stands.

DIY sofa design tool
Image credit: TheSmartLocal
With a tap of the screen, check out a more extensive range of IKEA furniture from sofas to tables. There are too many products to count within the system, but if you still can't find one that suits your preferences, there's always the option to customise some products here.
Your customised designs can even be purchased on the day itself. Just call over one of their roaming staff – they'll help print out an invoice for it, and have the furniture be delivered to your home. Easy.
---
Beam projections & smart wayfinder 
---

Hidden function: extendable table for space-saving
Tablets aside, other tech features here include the new beam projections that uncover the hidden functions of some of their furniture. 

Scan the QR code to have a copy of the directions on your phone 
For folks who can never seem to find their way around IKEA, "one-stop kiosks" with directories are also scattered around the shop to help with navigation. 
---
Display room layouts with guides for budget room makeovers
---
Most of us are hit with the sudden desire to remodel our entire room with each visit to the Swedish furniture store. At IKEA Jurong, you can actually go ahead with your planning thanks to their budget room makeover guides outside some of the display showrooms. These show the exact amount you'll need to save up to get your dream room on its way.
Also, ring the "doorbell" outside some of the showrooms to find out more about the Singaporean families that have inspired the interior design of each.

Video credit: TheSmartLocal
---
Visit IKEA Jurong
---
With plenty of IKEA shopping guides and Facebook groups out there, it's pretty safe to say that they've got a cult following here in Singapore. We're more than happy to welcome a fresh and accessible new outlet to go ham on furniture shopping at. However, be mindful of rushing down during the outlet's first few opening days as we hear there are heavy crowds during this period!
IKEA Jurong
Address: #02-12/13/14, #03-15/16/17, #04-20/21/22, 50 Jurong Gateway Road, Singapore 608549
Opening hours: 10AM-10PM, Daily
For more IKEA content:
---
Photography by Huy Pham.
Cover image adapted from: TheSmartLocal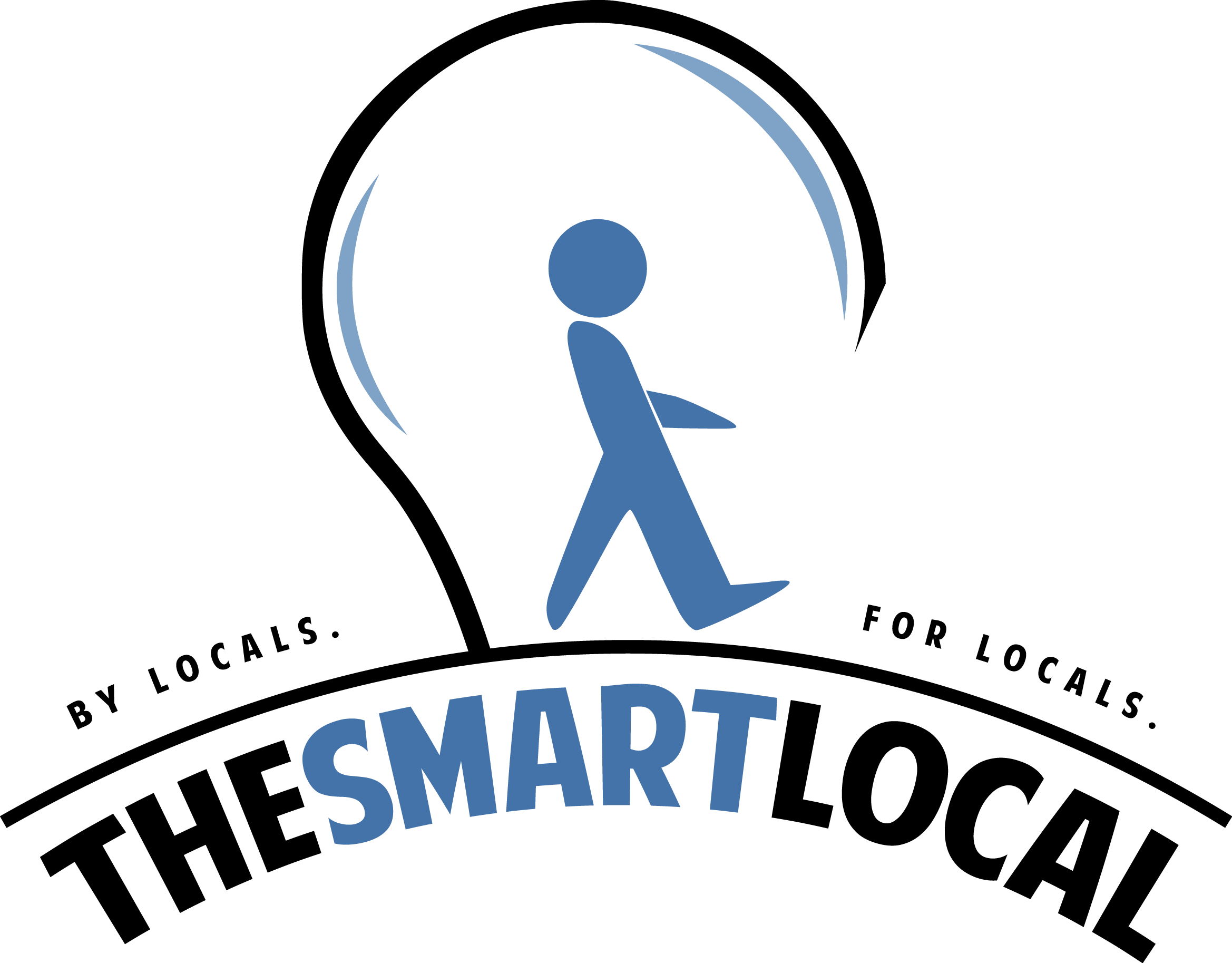 Drop us your email so you won't miss the latest news.