Korean islands near Seoul
---
When we think of islands in Korea, the first ones we'd think of are usually Jeju or Nami. Both of them are beautiful but are full of the usual bustling tourist crowds.
What most of us didn't know is that South Korea possesses over 3000 islands, and over 30 of them can be found near Incheon Port near Seoul. Here are some of the best ones to swing by on a day trip from the city – with a travel duration of no more than 2.5 hours.  
Read our other articles on Seoul here:
Note: As of 15th November, South Korea is part of Singapore's list of VTL-approved countries. You can read up more about VTL regulations and procedures here.
---
1. Seonjaedo – Secret sand path to an inaccessible island
---

Image credit: @o.o___babe_jo
There's a certain magic about Seonjaedo. Head over during low tide – usually around 10AM and 10PM – and you'll witness the waters gradually receding to reveal the sand path leading to Mokseom Island. It's a tiny uninhabited island to the south that's usually inaccessible, so this is your opportunity to explore before the tide comes back in.

The sand path to Mokseom Island
Image credit: @parkjw64
Apart from the secret sand path, it also boasts views of sloping hills and thick forests. Stray further inland, and you'll find rice fields and vineyards as far as the eye can see.

Image credit: @ye_ggggg_ri
Directions: Take bus 790 from Oido Station (Seoul Subway Line 1)
Duration from Seoul: 1.5 hours
---
2. Wolmido – Theme park with thrilling rides
---
Image credit: @luv_luv_it
If you can't get enough of amusement parks like Lotte World back in Seoul, drop by Wolmido Theme Park for that pseudo-Disneyland trip. And here's the best thing – there's no entrance fee! You'll only need to purchase tickets for individual rides – prices start from ₩5000/adult (~SGD$5.79) and ₩4000/children (~SGD$5.59).

Image credit: @by.heeyeon
Rides include the two-storey Viking Ship and 115-metre Ferris Wheel – sure to get that adrenaline pumping. There are also bumper cars and carousels, for those who don't enjoy thrill rides.

Image credit: @zurnal_kim
Once you're done, calm yourself down at Wolmi Traditional Park. Aside from the luscious gardens, you'll also find serene ponds and a Bukchon house similar to the ones you'd find at the Bukchon Hanok Village.
Image credit: @sadeulgangbaha
If all that sightseeing gets you hungry, make your way over to the coast and prepare yourself for a seafood feast of crab, oysters, and squid at any of the restaurants along the shore. 
Note: Wolmido is home to a range of tourist attractions. So if you're looking to cover these hotspots within a day, book a 9-hour guided tour around the island with Klook here. 
Duration from Seoul: 1 hour
Wolmido Theme Park
Address: 81 Wolmimunhwa-ro, Gaho-dong, Jung-gu, Incheon, South Korea
Opening hours: Mon-Fri 10AM-10PM | Sat-Sun 10AM-10.30PM
Getting there: 
Train: Take the subway from Seoul Station and alight at Incheon Station, Seoul Subway Line 1 and Sunin Line, Exit 1.
Bus: From Incheon Station, take bus 45 at Dongil Apartment Bus Stop and drop off at Wolmi Theme Park Bus Stop.
Wolmi Traditional Park
Admission: Free
Address: 377-1, Wolmi-ro, Jung-gu, Incheon, South Korea
Opening hours: 5AM-10PM, Daily
Getting there: From Incheon Station, Seoul subway line 1, take buses 2, 15, 23, 45 and drop off at Sunchang Corporation
---
3. Daebudo – Sunset observatory
---

Image credit: @lharisma_ardana
Daebudo's known as the "Hawaii of Ansan" due to its beautiful scenery, and it's well worth its nickname. Traverse across the Daebudo Haesolgil hiking trail, and you'll be treated to views of beaches, mudflats, and the iconic five windmills of Daebudo.

Image credit: @_nezu_nezu

Gubongdo Sunset Observatory
Image credit: @kkwanghunny
For some sweet sunset views, grab your cameras and head up the Gubongdo Sunset Observatory. You'll be greeted with skies painted with brilliant orange and yellow hues, a great backdrop for artistic photos at the compass-shaped art installation.
Image credit: @jin_h0513
Directions: Take the subway from Seoul Station and alight at Choji Station. Go out at exit 1 and take Bus 123 to the island.
Duration from Seoul: 1.5 to 2 hours
---
4. Jaraseom – Annual Winter festival with sleigh rides
---

Image credit: @jooliakorea 
The island of Jaraseom is just a stone's throw away from the famous Nami Island. To visit, take the subway over to Gapyeong Station. You'll walk for about 15 minutes before reaching the island, which will bring the journey's duration up to an hour and fifteen minutes.

Image credit: @calvin_wu
If you're here during winter, pop by the Jaraseom Winter Festival for a slew of activities like sleigh-riding, ice fishing, and piping hot food like hotteok (Korean hot pancake) that would be especially delectable amidst the biting winter chill.

Put on your best skates and glide through the frozen river
Image credit: @travelticklings

Image credit: @wu4nusen
The gentle hills and flower fields make it a huge hit amongst locals seeking a break from the daily grind. 
Directions: From Sangbong Station, transfer to Gyeongchun Line and get off at Gapyeong Station. Walk 15 minutes to reach Jaraseom Island.
Duration from Seoul: 1.5-2 hours
---
5. Muui-Do – Pristine beaches with cabins for overnight stays
---

Image credit: @suziesan
If you're longing for that lazy beach getaway, make a trip down to the idyllic island of Muui-do. 

Image credit: franc.__.i
It's famous for the pristine beaches that line its shores, with the most notable one being Hanagae Beach. You can easily spend the whole day lounging on its powdery soft sands while listening to the rhythmic crashing of the waves ahead of you.

Enjoy an overarching view of the beach houses and sea whilst whizzing down the zipline
Image credit: @wy_002
If you want to extend this day trip into a short 2D1N getaway, you can easily rent out one of the beach cabins there from ₩10,000 (~SGD$11.58). Rooms can host up to 4 people and come complete with a heated floor, blankets, and pillows. Do note that bookings are done based on a first-come-first-served basis, and with only 30 cabins available, spaces tend to run out fast!
Directions: Take the subway from Seoul Station to Incheon Station, board Bus 222 straight to Jamjinnaru Ferry Terminal and hop on a 5-minute car ferry ride. 
Duration from Seoul: 1.5 to 2 hours
---
6. Deokjeokdo – Hhiking trail with coastal views
---

Image credit: @limboyeong9
For a true break from the crowd of Seoul's locals and tourists, head over to Deokjeokdo. It's located just an hour away from Incheon – simply hop on a ferry from Incheon port, and you'll be there in an hour. 

Image credit: @travel_with_benoit
On the west side, you'll come across the vast white sands of Seopori Beach, the island's main attention-grabber. If you walk through the surrounding pine grove, you'll come across a scenic hiking trail that'll bless you with beautiful coastal views – the best kind of reward after sweating it out. 

Image credit: @sujin._.chae

Image credit: @amyin_lalaland
Directions: Take the subway from Seoul Station and alight at Dongincheon Station. Walk out the Daehansorim Bookstore exit and hop on Bus 12 or 24 to the ferry port, where you can then cruise over to the island.
Duration from Seoul: 2 to 2.5 hours
---
7. Ganghwado – Numerous photogenic cafes
---

Image credit: @sompicgram
Ganghwado's calm waters, pristine beaches, and rolling hills are the picture of tranquility – a casual walk by the water's shore will no doubt wash your stresses away. 
Besides being the fifth-largest island in South Korea, this quaint island is home to a bunch of Insta-worthy cafes that you can hit up whenever you need a breather.

Image credit: Rufusstory 
If you're looking for a pink haven, I'm Fine Cafe promises cutesy pink decor, stunning views of the sea and drool-worthy desserts such as their Blueberry Cheesecake (₩6000, ~SGD$6.95). Plus, you can opt for the day trip bungalow and enjoy a little dip inside their dog-friendly pool.

Image credit: @kim_buyong92
You can also swing by Mahogany Cafe for a cuppa. This sophisticated-looking cafe's is set in a barn in a field of flowers, and is furnished with chandeliers and wooden tables. 

Image credit: @kim_js_1115
Alternatively, you can simply drop by to stroll through the flowers. If you're here during spring time, there are fields full of cute little daisies that are perfect for your next #OOTD. 
Directions: Take bus 3000 or 32000 from Sinchon Bus Terminal
Duration from Seoul: 1.5 hours
I'm Fine Cafe
Address: 2159-15, Nae-ri, Hwado-myeon, Ganghwa-gun, Incheon
Opening hours: Mon-Sat 12PM-6PM | Sun 11AM-6PM 
Mahogany Cafe
Address: 1864-18 Haeannam-Ro, Hwado-Myeon, Ganghwa-Gun, Incheon
Opening hours: 10.30AM-9PM, Daily
---
8. Yeongjongdo – Stunning mountain views and intricate temple
---

Image credit: @sangkook_lee77
Dubbed the "airport island", Yeongjongdo's where you'll be jetting to and from when you embark on your trip. It's also home to Baekunsan Mountain, where breathtaking views of the surrounding hills and seas await you on the incline up to the peak.

Image credit: @lda.gyoung
You'll also find the ancient intricate-looking Yonggungsa Temple over here, where you'll find a looming 36-foot Buddha statue within the vicinity. It's a quiet and calming place, and a walk here is sure to clear your head. 
If you're looking to travel across the island's coastal scene, book a seaside rail ride with Klook here.

Yonggungsa Temple (Incheon)
Image credit: @nhannyan
Directions: From Incheon Airport, take Bus 302 or 306.
Duration from Incheon: 15 to 30 minutes
---
Islands in South Korea
---
Your next trip to Seoul needn't always be limited to day trips to Nami Island or weekend stays in Jeju. These islands are easily accessible from Seoul and Incheon – so if you're ever looking for alternative day trip ideas, or are just weary of the busy Seoul life, you know some other places to hit up.
For ideas on what to do in South Korea, check these articles out: 
---
Cover image adapted from (L-R): @tripoppabob, Pinterest, Rufusstory, @kkwanghunny
Original article published on 29th September 2019. Last updated by Isabella Cuevas on 29th November 2021.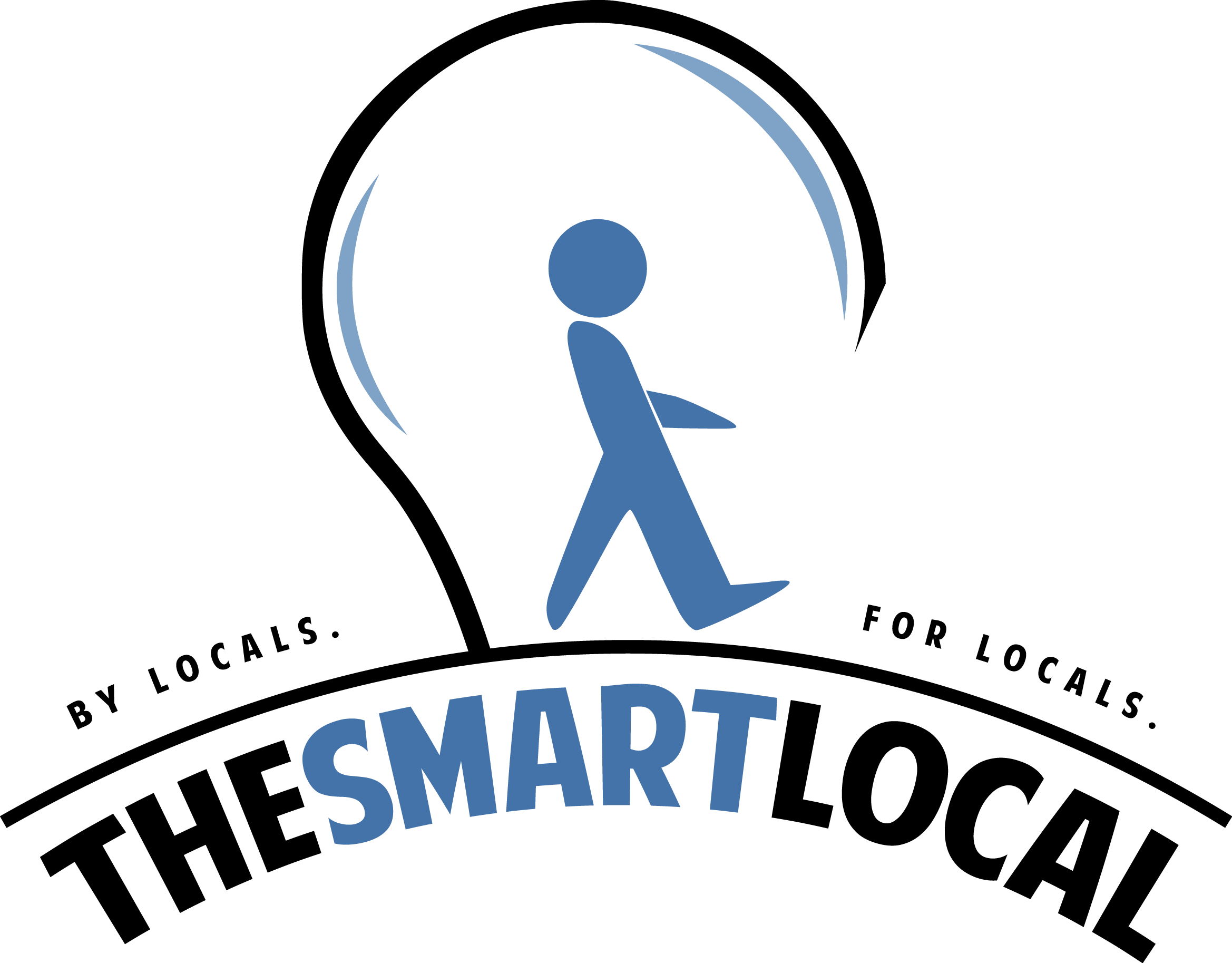 Drop us your email so you won't miss the latest news.