Unique cafes in Seoul, South Korea
---
It's common knowledge that when it comes to aesthetics, Seoul is practically the motherland. Naturally, one can also expect their cafe culture to follow that same ethos.
If you're jetting to Seoul sometime soon, we've got you covered. From speakeasy-esque cafes in Gwanghui-dong to indie mum-and-pop ones at Mapo District, here are 10 unique cafes in South Korea to punctuate your itinerary with:
P.S. Read till the end to find out how you can get your hands on affordable SIM cards from iShopChangi.com before you jet off to navigate your way to these cafes!
---
1. Jean Frigo – Underground cafe hidden behind a fridge
---
10 out of 10 passersby were witnessed giving Jean Frigo a weird look before walking on. At first glance, the entrance of this speakeasy cafe tricks you into thinking it's just a storage space for fruits and vegetables.
Experience Narnia first-hand when you go through a fridge door to watch a whole new scene reveal itself. The unassuming storefront is actually a secret portal to a whopping two-level cafe, with themed rooms on each level. 
You will find a one-of-a-kind futuristic dining room, with romantic sunken seating areas and lights that reflect all the colours of the rainbow. The quietly glitzy room makes it a good place to bring a significant other or small posse of friends for some HTHT.
From sides and Italian mains to cocktails, nothing on the menu is run-of-the-mill. Their signature Jean Frigo (KRW14,000) cocktail, for example, is made with a smorgasbord of ingredients featuring thyme and dehydrated apples mixed with cinnamon whisky, then garnished with a flaming cinnamon stick.
Ordering involves using a payphone to ring up the cashier on the lower floor
And in true speakeasy fashion, this part-cafe-part bar opens till 3AM!
Address: Toegye-ro 62-gil, Gwanghuidong 2(i)-ga, Jung-gu, Seoul, South Korea
Opening hours: Mon – Fri 6PM-10PM | Sat & Sun 4PM-10PM
Telephone: +82 2-2275-1933
---
2. Coffee Nap Roasters – Glasshouse cafe with a hill of bricks
---
Coffee Nap Roasters might be located within a secluded corner of Mapo District, but don't let its humble exterior fool you. It actually houses a hill of 7,000 bricks in its cosy space. 
English indie music with the likes of Honne and Cigarettes After Sex plays softly in the background as customers lounge on a rusty-red mountain of bricks, which takes up most of the space in the cafe. Feel free to plant your butt down or even lie down at any spot.

From left to right: House baked cookies, cream.B (KRW5,000) and Blangco (KRW5,000).
Other than the usual coffee suspects, there are also unique coffee drinks such as the cream.B (KRW5,000) and Blangco (KRW7,000). Blangco is great for those looking for a sugary midday pick-me-up. It features a shot of espresso, a thick layer of sweet milk foam, cookie crumbles, and a scoop of chocolate chip ice-cream hidden in the dark brown abyss. 
Also on the menu are freshly-baked cookies at KRW3,200 (~S$3.66) a pop. Zoom straight in for the bacon cookie – something we unanimously voted as a favourite with its smokey and savoury undertones. 
The ambience at Coffee Nap Roasters easily tops my list of cafe-hopping expeditions around the globe thus far. However, I made the mistake of being too engrossed with snapping pictures instead of basking in the cool atmosphere. Don't make the same mistakes I made. 
Address: 453-32 Yeonnam-ro, Yeonnam-dong, Mapo-gu, Seoul, South Korea
Opening hours: 9AM-10PM, Daily
---
3. Cafe Onion Anguk – Traditional hanok cafe with modern hipster vibes
---
For a cafe experience that's unique to Korea, you'll need to pop by Cafe Onion Anguk. With a facade that looks straight out of the Joseon dynasty and a minimalistic interior that shouts hipster, the cafe is a perfect juxtaposition of Korea's rich history and fast-paced modernism.
Their delicate pastries and fresh brews also command a perpetual queue. Prices range from KRW3,500 for Injeolmi Scones or Chilli Sausage Pastries, to KRW8,000 for their dense Chocolat Classic Cakes. 
We found ourselves gravitating toward to Scone Ahng Butter (KRW4,000) which stood out amongst the rest with its thick slab of butter and thick red bean "patty".
It's not all sugar and coffee at Cafe Onion. Order the Mushroom Focaccia (KRW4,500) if you're hankering for something savoury. The bread is pillowy soft and given extra complexity thanks to the addition of pesto and truffle oil.
Address: Gyedong-gil 5, Jongno-gu, Seoul, South Korea
Opening hours: Mon – Fri 7AM-10PM, Sat & Sun 9AM-10PM
Telephone: +82 70-7543-2123
---
4. Butter Book – Grab-and-go cafe that resembles a slab of butter
---
Fittingly named Butter Book, the cafe looks just like a block of butter out of its aluminium wrapper. The walls on the outside are painted a pale yellow and every tile in the cafe is in a calming shade of canary yellow. This cafe is a small 10-odd-seater where most people do quick grab-and-gos. 
They offer a simple but concise menu of French butter scones, cakes, drip coffee, brewed tea, and flavoured milk. What I love about small, independent cafes like this in Korea is that everything is made in-house. 
Give it a good shake before pouring over ice
If chugging a glass of ice-cold milk is a habit of yours every day, switch it up with their bottled milk (KRW5,000 for 300ml/KRW7,000 for 500ml), with flavours such as velvet chocolate, green tea, mugwort, strawberry, or milk tea. Natural ingredients are used in these creamy and rich concoctions. The strawberry milk, for instance, features real strawberry puree in the mix. 
Chocolate lovers must also try their ganache brownies (KRW5,000) which come in two flavours: earl grey and chocolate. The earl grey one has a strong roasted tea fragrance, while the other one has a good ratio of bitter and sweet. 
The selling point of these cubed treats are their contrasting textures; the brownies are crunchy on the outside and melt-in-your-mouth in the middle.
Address: 31-2 Yongsandong 2(i)-ga, Yongsan-gu, Seoul, South Korea
Opening hours: Wed – Sun 2-8PM
Butter Book website
---
5. Anthracite Coffee Roasters – Industrial chic cafe in abandoned-looking building
---
Anthracite Coffee Roasters owns a series of cafes around Seoul, but here's where things get interesting: Every branch boasts a unique theme, with the one at Itaewon proving to be the most outstanding. 
Anthracite Coffee Roasters is a good case in point to not judge a book by its cover. With the appearance of an abandoned factory, the three-storey building looks almost abandoned if not for the crowd of people streaming in and out of the entrance on the ground floor. But take a closer look through the floor-to-ceiling glass windows and you'll be impressed. 
The cafe is straight-up industrial chic with its exposed concrete walls and rugged upcycled furniture. The strikingly beautiful garden centrepiece also has an uncanny resemblance to the one at Five Oars Roasters in Singapore.
You might not find anything savoury here, but definitely come for their smooth coffee and undeniably good lemon madeleines (KRW3,500). The billowy sponge cake was tactfully sour and encased in a thin layer of crumbly sugar glaze.
Address: 240 Itaewon-ro, Hannam-dong, Yongsan-gu, Seoul, South Korea
Opening hours: Mon – Fri & Sun 9AM-11PM | Sat 10AM-11PM
Telephone: +82 02-797-9009
Anthracite Coffee Roasters website
---
6.  Zapangi – Secret cafe behind a vending machine
---
A bright pink vending machine conceals the entrance to Zapangi – a secret cafe that lies in the Mapo district. Don't forget to ready your cameras to capture that golden "disappearing act" behind the heavy door.
Almost everything on the menu is pretty in pink. Cakes are served in tins and milk in adorable corked glass bottles. Whipped cream toppings even come rainbow-coloured. They won't fail to lift your spirits and delight your senses in terms of colour, scent, and flavour. 
Their tin cakes are a must-try and come in 4 flavours: Coffee (KRW7,000), Blueberry (KRW8,000), Cherry (8,000), and the most gorgeous of them all—Mermaid (KRW9,500). Underneath the whimsical mermaid cake topping and mountain of whipped cream, there are layers of fluffy butter cake and sweet strawberry frosting. 
Address: 400-2 Mangwon-dong, Mapo-gu, Seoul, South Korea
Opening hours: 11AM-11PM, Daily
Telephone: +82 2-325-8185

---
7. Cafe Yeonnam-dong 223-14 – W-inspired cartoon cafe
---
Entering Cafe Yeonnam-dong 223-14 is like walking straight into a cartoon. Inspired by the well-received k-drama W – Two Worlds, experience what the characters did as you step into this 360-degree realm where literally everything turns into a three-dimensional drawing. 
From the ridges of the walls to the cups and trays used, the attention to detail is mind-boggling. Take a good look around the cafe before settling down at the most Instagrammable spot as shifting of seats is not allowed!
Only a handful of cakes are offered here, namely their Mocha Cheese Cake (KRW4,500), Pinkberry Cheese Cake (KRW5,000), and Brown Cheese Cake (KRW5,000).
It seems like they have chosen drinks to be their main focus instead, as there are over 18 interesting drinks including Popcorn Cafe Frappe (KRW6,500) listed in the menu. 
Every table was seen to have a cup of Green Green Milk (KRW5,500). We followed suit and had no regrets. This rich and milky green tea latte was emptied mere seconds after it suffered the brunt of our intense Instagramming. 
Address: 223-14 Yeonnam-dong, Mapo-gu, Seoul, South Korea
Opening hours: 11AM-9PM, Daily
Telephone: +82 10-5870-8633
---
8. Arari Ovene – Minimalistic cafe with mugwort-themed drinks and dessert
---
Arari Ovene looks more like one of the minimalistic dream homes we've added to our Pinterest boards than it does a cafe. Like a moth to a flame, I was instantly drawn into the "effortlessly cool" front yard where shadows cast by the foliage danced around with the rising and setting of the sun.
Food wise, it's easy to tell aesthetics is the name of their game. Their popular Mugwort-Milk (KRW6,200) is served alongside a teapot in a matching shade of dusty teal. Mugwort, or Ssuk, is a Korean herb that has a mildly bitter, roasted flavour that gives simple confections a novel refresh. It's also touted to have healing properties!
Make a beeline for their lovely tarts characterised by bulbous cream pipings. The moist Mugwort Tart (KRW6,000) we tried made for a dreamy midday-indulgence with its creamy yet nutty combo – a uniquely Korean dessert so tasty you'll be thinking about it all week. 
If you're not a fan of aromatic herbs, the deliciously sour Lemon Tart (KRW6,000) is another must-try.
Address: Seongsan 1 World Cup Buk-ro 12 An-gil, Il-dong, Mapo-gu, Seoul, South Korea
Opening hours: 12PM-9PM, Daily
---
9. Cafe Tape – Galaxy cakes and craft beers
---
The galaxy cake trend is nothing new, but the too-pretty-to-eat confections at Cafe Tape will still wow you over like it's 2016. The cafe's simple and spacious interior acts as a blank canvas for the three visually impressive cakes on their menu: Strawberry Cream Cheese Cake (KRW4,500), Citron Cream Cheese Cake (KRW7,500), and Hazelnut Chocolate Cake (KRW7,500).
The Citron Cream Cheese Cake is a mirror glaze cake with a difference. The slight tinge of savoury cheese balances the tartness of citron, producing flavours that go beyond the conventional sweetness of most desserts. Each slice is huge, but that doesn't mean you will be willing to share.
The beverage menu is more extensive with over 20 drink options and with a small selection of craft beers such as Punk IPA (KRW8,000) and Bigwave (KRW8,000). If you're having out and about in Itaewon, you can always count on Cafe Tape to be a place of refuge for some late night dessert.
Address: 21 Itaewon-ro 14-gil, Itaewon 1(il)-dong, Yongsan-gu, Seoul, South Korea
Opening hours: 12PM-10PM, Daily
Telephone: +82 010-7317-4201
---
10. On Ne Sait Jamais – Swimming pool-themed cafe
---
On Ne Sait Jamais' appeal lies in the fact that it resembles a retro indoor swimming complex. Cosy, dim lighting, concrete floor seats and a tiled pool bottom add to the pool illusion and give the place an air of mystery. 
Aesthetics aside, we were amazed to find such a wide variety of cakes and pastries on display and even half wondered if the sheer number was meant to make up for the lack of quality, but tucking into the cakes answered this for us.
Don't leave without a bite of their Earl Grey Fig Cake (KRW8,500), which presents handsome layers of whipped cream and sponge cake bursting with the flavours of tea and fig. The bits of soft and sweet fig elevated every bite, adding a delicious summer sweetness to the slice.
And as an avid fan of French desserts, I couldn't help but be charmed by Original Mont Blanc (KRW7,500) with its creamy meringue and bold-flavoured chestnut centre. The desserts are a little pricier at KRW7,500–8,500 (~S$8.60-S$10), but quality-wise, you do get what you pay for.
Address: 51 Itaewon-ro 54-gil, Hannam-dong, Yongsan-gu, Seoul, South Korea
Opening hours: 11AM-10PM, Daily
Telephone: +82 82-794-3446
---
Cafe hopping in Seoul, South Korea
---
When caffeine runs are just part and parcel of daily life, there's no reason not hit up a themed cafe and make it a novel experience while you're at it. The shopping at Myeong-dong can wait. I've cast the net wide and eaten at as many cafes as I could to whittle down to these 10 best cafes in Seoul, South Korea to visit.
---
Travel smart with iShopChangi.com
---
If you're 100% reliant on Google Maps to get around overseas, or can't wait to update your cafe-hopping adventures live on Instagram, iShopChangi.com, the online duty-free store of Changi Airport, allows you to purchase trusty data SIM cards to over 15 continents worldwide at affordable rates.
Simply collect them right before you board your flight at their 24-hour Collection Centres located in all terminals. Say goodbye to frantic scouting of mobile network operators when you land overseas!
And if you're a chronic last minute packer prone to forgetting travel necessities, you can now trust iShopChangi to come to your rescue when shops are closed and the neighbours are asleep. They'll be your lifeline with their range of over 20,000 products across categories such as Beauty, Cameras & Hardware, Baby Care, Attraction Tickets, and Travel Essentials including locks and adaptors.
Enjoy duty-free shopping any time from 30 days to 12 hours before your flight! Just cart the items you want and choose the collection point that's the most convenient for you or have it sent straight to your home. You'll also be able to rack up Changi Rewards points with your purchase.
Their fuss-free one-stop online store saved my sorry butt when I realised mid-packing at 1AM the morning of my flight, that I was missing a souvenir for my BFF on exchange in Korea. A huge goody bag of Irvin's salted egg potato chips, bak kut teh spices, and bak kwa came to my rescue.
---
This post was brought to you by iShopChangi.
Photography by Sharlene Lau and Lim Seng Jueh.
Originally published on 10th September 2019. Last updated by Kimberly Wong on 19th October 2021.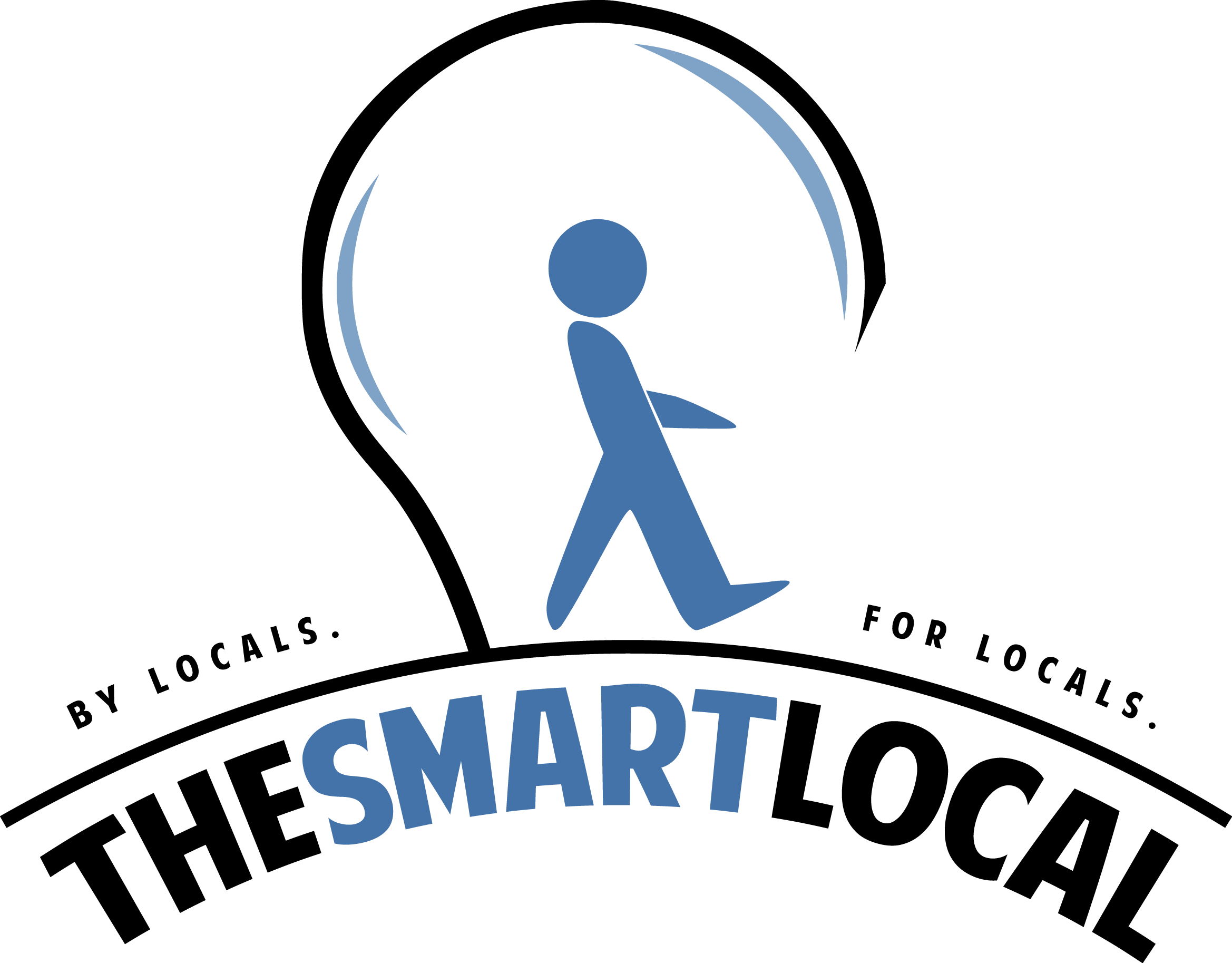 Drop us your email so you won't miss the latest news.