Seoul-Searching, Simplified
Yay: jetting off to the home of catchy pop tunes, cheesy drama serials, glorious street food, and snail masks; nay: not just breaking, but *obliterating* the bank on overpriced boring hotels and hidden transport costs.
The obvious solution: tour packages. But when cookie-cutter tour packages mean spending a whole day at Petit Franc and you'd rather be having a shopping spree at Common Ground or at Bukchon Village, planning your own trip is the way to go.
To help you out a little, we did our research and came up with the 10 best boutique hotels in Seoul (plus other recommendations to get you there and about!) to help you plan your accommodation without breaking the bank.
1. Cozy Design House
We all have that one weird friend who won't be satisfied with any run-of-the-mill stay. Flash 'em a pic of the quirky Cozy Design House, and they'll hop aboard the next Korea-bound flight out! Snuggle up in a fiery bowl of ramyeon while slurping on z cup of said noodles. Soju sold separately.
Where better to cut loose and go absolutely bananas – don't worry, we won't judge.
Price: From $93/night
Address: 604 Baekdun-ri, Buk-myeon, Gapyeong-gun, Gyeonggi-do
Contact: +82 10 5255 8372
Website
2. Rak Ko Jae Seoul
As someone whose Korean general knowledge is limited to what's on the latest K-dramas, I'd give anything to spend a night at RakKoJae Seoul. Modelled after the hanoks of centuries past, you'll be hard pressed to remember you're in the largest metropolis of Korea once immersed in the 'traditions of times past and rest one's soul'.
Re-enact your favourite scenes from Moon That Embraces The Sun and Deep Rooted Tree with this 130-year-old hanok facade as your backdrop; or slip into rubber shoes as you roam about the tranquil bamboo and pine tree private garden, elegant pavilions and dozing off on the natural jade ondol floor.
That's not all – spend your days relaxing in the yellow-mud sauna, or get your hands dirty making your very own spicy kimchi. And if you have time to spare, their 2D1N tour is your ticket to exclusive UNESCO World Heritage sites for a treasure trove of experiences.
Price: From $143/night
Address: 218 Gahoe-dong Jongro-gu Seoul
Contact: +82 2 3452 4900
Website
3. Hotel Cappuccino
Cafe-hopping is to us what K-Pop is to sasaeng fans: a lifestyle, potentially even a straight-up obsession. Industrial chic vibes + large windows for natural lighting + a city view to die for = the way to any Singaporean traveller's heart.
As if you need another reason to cosy up here, it's worth mentioning that Hotel Cappuccino works with local organisations OTCAN for guests to donate clothes, So Car to promote carpooling and reduce carbon emissions, and KARA, which helps care for stray dogs.
You may now proceed to book your stay.
Price: From $119/night on Expedia
UOB Cardmembers: Enjoy additional 10% off your stay in Korea at Expedia.com.sg/uob with promo code: UOBSG(First 6 digits of card number) e.g UOB123456.
Address: 155, Bongeunsa-ro, Gangnam-gu Seoul
Website
4. Hotel Loft
Penthouse A Source
Seoul's answer to our Studio M and Lloyd's Inn, Hotel Loft is perfect for all my fellow 'grammers. Regardless whether you're in a Superior or Suite, their lofts will be your new luxe homes away from home.
Superior III Source
Their Penthouse Party Room and Penthouse BBQ Room are posse parties waiting to happen – too bad dragging your entire crew to Korea may be too lofty an ambition.
Price: From $131/night on Agoda
Address: 72, Seonyudong 2-ro, Yeongdeungpo-gu Seoul
Website
5. Hotel April
Dear Future Husband, please can we style our BTO after this boutique hotel?
You know you've got a hidden gem when even Google Maps doesn't know this boutique hotel exists. Red brick walls and uneven-toned cement floors make for a studio loft that looks straight out of New York. Explore their white-walled gallery room, featuring works from up-and-coming artists from Seoul.
Throw in a toasty fireplace and some jazzy tunes – my dream holiday in a nutshell.
WiFi is a must-have here, and exclusive to UOB Cardmembers, 4G Wifi devices are available at $3 off a day. $3 extra to splurge on Innisfree products, yes please!
UOB Cardmembers: Get unlimited 4G wifi at just $7 a day (U.P. $10) when you use promo code: UOBKLOOK and purchase via klook.com/uob.
Price: From $143/night on Agoda
Address: 720-20 Yeoksam-dong, Gangnam-gu
Contact: +82 2 3452 4900
Website
6. Karashy Hotel
The day I find myself reclining in this tub, overlooking the Seoul cityscape, is the day I know I've won at life.
Everything about the Karashy just oozes class, from their rustic wooden furnishings to the sleek black and white theme. It may look the part of a business hotel, but that ain't stopping me from plastering my face onto the floor-to-ceiling windows to take in the grand view.
Price: From $132/night on Expedia
UOB Cardmembers: Enjoy additional 10% off your stay in Korea at Expedia.com.sg/uob with promo code: UOBSG(First 6 digits of card number) e.g UOB123456.
Address: 15, Dongjak-daero 1-gil, Dongjak-gu, Seoul
Website
7. Nagne Guesthouse
This is hands-down my favourite. Housed in a renovated hanok, Nagne is a mish-mash of simple and the eclectic – the ombre blue hue chosen to symbolise the sun rising from the ocean's horizon, while the bedding is made from traditional Korean materials.
Every room is bare bones – one of which is (very aptly) titled 'nothingness'. I couldn't dream up a more zen abode to embark on your seoul-searching journey.
Price: From $73/night on Hotels.com
UOB Cardmembers: Enjoy additional 10% off your stay at Hotels.com/uob-sg with promo code: UOB10.
Address: 6, Jahamun-ro 1na-gil, Jongno-gu Seoul
8. W Seoul Walkerhill
Fast forward a couple of centuries from hanoks and hanboks to the present-day Mount Achasan, on which this cutting-edge hotel lies.
In one word: futuristic. All-glass and no-frills, this sophisticated hotel boasts circular beds, a trendy 60-foot-long bar, and a lobby that's part-club, part-art gallery, tucked away in the verdant mountain landscape.
These egg-shaped structures may look the nests of life-sized Tamagotchi, but they are in actual fact outdoor Hinoki bathtubs made to protect the body from icy, sometimes subzero air in winter. You could just stay indoors, but where's the fun in that?
Price: From $441 a night from Zuji
UOB Cardmembers: Enjoy 8% off hotel bookings at Zuji.com.sg/uob with promo code: TRAVELMORE
Address: 177, Walkerhill-ro, Gwangjin-gu, Seoul, South Korea
9. The Win Art House
Keeping to a neutral palette of white and earthy tones with pops of colour, you'll want to stay at this minimalist abode forever.
Whimsical wanderlusters, try this fairytale room for size:
But it's their rooftop garden that sets The WIN Boutique Hotel apart – organic veggies are farmed and whipped up by their in-house chefs, so you have no excuse to delay your clean eating journey!
Huge plus that this hotel's slap bang in the midst of a bustling gourmet and street food zone; for some legit foodie fun, a 20-minute ride on Seoul Subway Ride Two will take you direct to the longest-running theatre show in central Seoul: the Nanta Show in Seoul.
UOB Cardmembers: Get a ticket at $31 (U.P. $48) when they book using promo code: UOBKLOOK via klook.com/uob.
Never mind Mukbang, this kitchen-based show will have you starving and in stitches, belting out everything from traditional Korean tunes to K-Pop numbers – it's Blue Man Group meets Top Chef! Napkins not provided.
Price: From $170/night on Expedia
Address : 4-13, Yanghwa-ro 7-gil, Mapo-Gu, 121-839 Seoul, South Korea
10. Hotel The Designers Jongno
Hotel The Designers is a total wild card, and every bit bucket list-worthy. Proudly shunning usual hotel layouts, each room is conceived and arranged by different designers, so no two rooms are alike.
Bunk in the 'Hidden Card of BFMIN', or have a lil' rendezvous 'Seduction in Chicago'. Whatever it is, you're in for one heck of a stay.
Price: From $98/ night on Expedia
UOB Cardmembers: Enjoy additional 10% off your stay in Korea at Expedia.com.sg/uob with promo code: UOBSG(First 6 digits of card number) e.g UOB123456.
Address: 14-1, Gwansu-dong, Jongno-gu, Jongro, Seoul, South Korea
Getting to Seoul
We're not about to abandon you with just your accommodation settled! How about getting there? Well, if you're a UOB Cardmember, you're in for a treat – hop onboard a Korean Air flight with your trusty UOB Card for up to 15% off your airfare. If you don't yet have a UOB Card, congratulations, sign up for one now to be entitled to $50 cash credit (T&Cs apply)!
With your whimsical stay, you deserve an insanely fun itinerary to match! We recommend Everland, where you'll be whisked away on a whirlwind of fun with a zoo, waterpark, theme park and racing track all-in-one!
Everland is always the highlight of my Korea trips; it's only 1 hour away from Seoul and easily the best theme park I've been to. It is the 4th biggest park in the whole of Asia, and it is beautifully landscaped and hugely popular with locals! There are over 40 different rides and attractions, from the kid-friendly to the extreme roller coasters for adrenaline junkies! If you're keen on going, book your tickets at Klook with your UOB Cards and get 33% off!
Travel-Obsessed? Travel For Less!
Feel your wanderlust beckoning, but got a budget to keep to? Fret not, because with UOB Cards Online Travel Frenzy, you can travel to ANY destination that takes your fancy! Featuring over 60 deals that'll snag you up to 75% off accommodation worldwide, up to 25% off airfares, and great offers across car rentals, travel activities, accessories and more, the world's your oyster!
You can also redeem a free 25" luggage with min. S$3,800 spend. SMS "OTF""15 or 16-digit UOB Card number" to 77862 to register.
To find out what else UOB Cards has in store for you, visit the link below. 가자, let's go!
---
This post was brought to you by UOB Cards.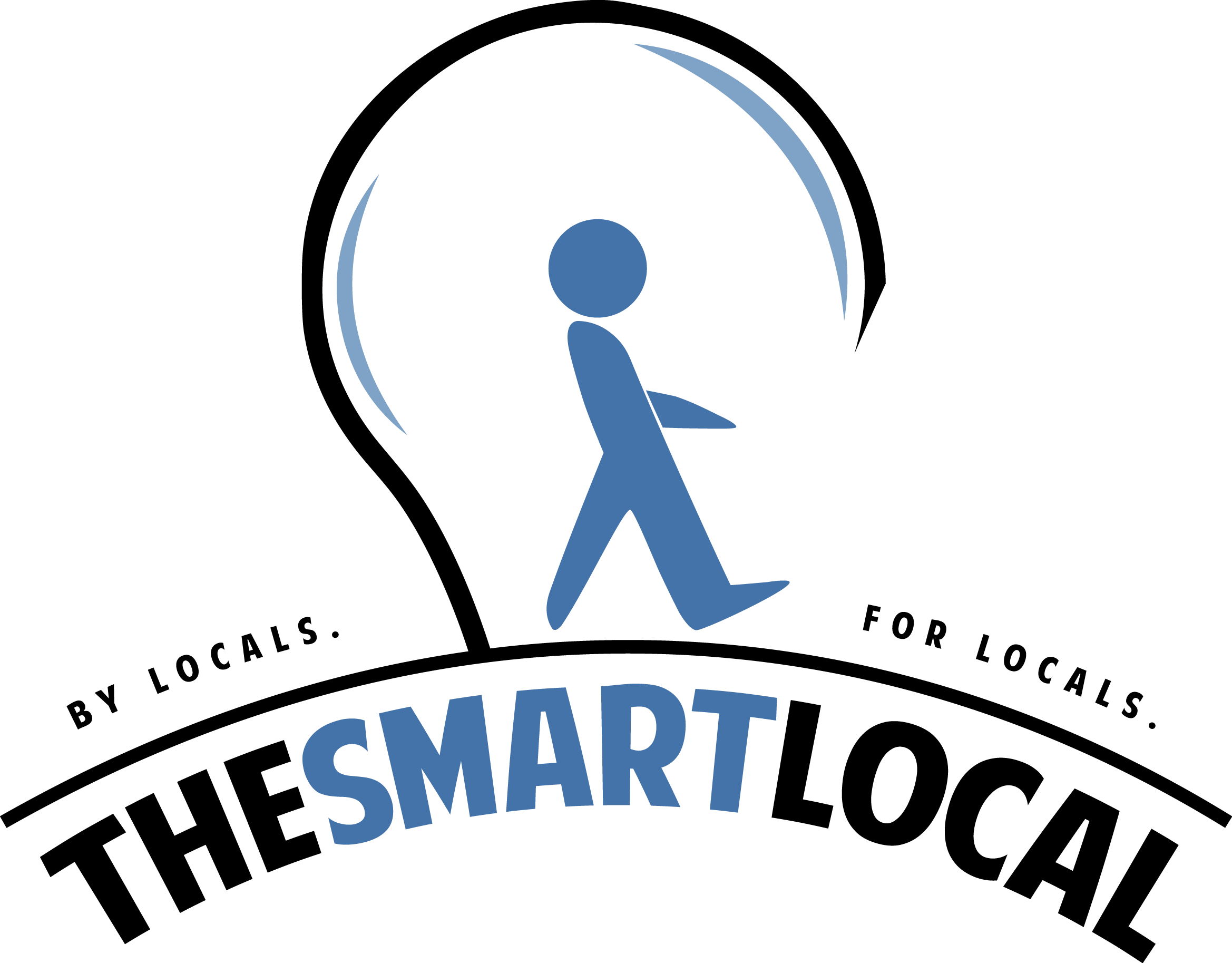 Drop us your email so you won't miss the latest news.