Korea's winter surprises
Image adapted from: @dwidaya_tour
The misconception that Korea only has pop idols, k-dramas, and kimchi to offer has long been debunked. We know now that Korea's full of cultural charm, from sprawling royal palaces to octopus sashimi with tentacles that are still squirming.
But beyond that, Korea also has unique adventures that only get "unlocked" during winter – here are 11 new reasons to pack your bags and jet off to from December to early March, to experience a new side of Korea.
Note: CheapTickets.sg is currently having 2 promotions until 5 December 2017
$100 cash rebate for every return flight from Singapore to Korea and a minimum of 3-nights accommodations booked
$30 discount at checkout for every return flight from Singapore to Korea booked
Seoul
1. Hike up the snow-capped peaks of Seoul's tallest mountain
One of the 3 peaks at Bukhansan. Image credit: @kootjedijkstra
One of the best ways to keep yourself warm when you're shivering in the cold is to work out, but ain't nobody's going to head to a gym on a holiday. Instead, trek through the frosted woods at Bukhansan National Park, where the highest peak (836.5m) in Seoul resides, and be treated to gorgeous scenery you'll never expect to find in a city.
Image credit: @lindseyforgphotography
With 3 peaks to scale, it doesn't matter if you're fit as a fiddle or a couch potato. There are trails for each level of difficulty, although they will all take approximately 5-7 hours to complete.
Image credit: @laur_roy
What's more, Bukhansan is home to more than trees and mountains. Temples are also situated along the paths, so feel free to pop in and take a breather as you admire the architecture.
Image credit: @namoo123
Plus, as an added bonus to the beautiful scenery to keep you going, you just might run into one or two of the many gorgeous resident mountain kitties!
Directions:
Take bus 704 going towards Bukhansanseong Fortress from Gupabal Station and alight at the entrance to the park.
Address: 262 Bogukmun-ro, Hyoja-dong, Seongbuk-gu, Seoul
Opening Hours: 4AM-5PM
2. Rail bike through the picturesque snow-clad countryside
Image credit: @miss_nidy
Just a 40-minute journey away from the heart of Seoul, rail biking at Gangchon Rail Bike Park is a great way to work up a sweat in the summer. But come winter, when the tracks are blanketed by snow and the Bukhangan river is frozen over, making your way along the Mugunghwa train tracks is the way to treat yourself to some stunning scenery.
There's a cafe selling street snacks at the transfer station if you get peckish. Image credit: @mya_amri
The entire course will take around 1.5 hours to complete, with only 50 minutes of actual rail biking – so you don't get too exhausted – 20 minutes of break time at a transfer station, and another 20 minutes on a whimsical choo-choo train ride to the decommissioned Gangchon station. After that, a free shuttle bus will ferry you back to where you started.
The old school choo-choo train to drop you off at the end of the tracks. Image credit: Korealtrip
Priced at ₩30,000 (SGD 36) for a 2-seater rail bike and ₩40,000 (SGD 48) for a 4-seater, the tracks will lead you through a couple of themed tunnels along the way . There's one with 'stars' all over the top of the tunnel, another with bubbles floating everywhere, and even one with a VR monster tag game to play for just an additional ₩1,000 (SGD 1.20).
Note: While tickets can be purchased at the rail park, it gets sold out fast on weekends. Book online in advance to avoid that.
Directions:
Take the Seoul Subway Gyeongchun Line to Gimyujeong Station, Exit 1. Transfer to the Intercity Express Train (ITX) in the direction of ChunCheon Station, and alight at Gimyujeong Station.
Address: 1385, Gimyujeong-ro, Sindong-myeon, Chuncheon-si, Gangwon-do
Opening Hours: 9AM-3PM
3. Explore Nami island
Image credit: @dwidaya_tour
While Nami Island is most commonly known as the filming site of Winter Sonata, it's a place you don't want to miss even if you're not a K-drama buff. Located just 30 minutes away from Gangchon Rail Park, it's possible to pop by both on the same day for a day trip from Seoul – I did that.
Filled with various gardens and mighty redwood trees covered with fluffy white snow, you won't have to be a professional photographer to take a tumblr-esque and totally IG-worthy photo.
Petite France. Image credit: @eomyen_a
Catch a shuttle bus and swing by Petite France if you still have time to spare. Besides being pretty, this French-themed cultural village is also dedicated to the famed author of 'Le Petit Prince', so try and spot all the Little Prince murals hidden around!
Directions:
Take the Seoul Subway Line 7 to Gapyeong Station. Hop on the Gapyeong Tourist Resort shuttle bus and alight at the Nami Island Dock.
Address: 1, Namisum-gil, Namsan-myeon, Chuncheon-si, Gangwon-do
Opening Hours: 7.30AM-9.40PM
Telephone: +82-2-1330
Admission Fee: ₩8,000 for tourists, on presentation of passport
Busan
4. Fill your tummy with the freshest seafood at Jagalchi Fish Market
Image credit: @parkjongung
Lovers of all things seafood, you're in luck – with fish and seafood tastiest during winter because of their high fat content in cold waters, there's no better time to make your way to Busan's Jagalchi Fish Market.
There are outdoor and indoor sections of the market, so take your time and haggle with the ahjummas and ahjussis.
Image credit: @_oooomi
After you're done trawling through the rows and rows of octopuses, crabs, oysters, and other unidentifiable sea creatures, bring your purchase to any nearby restaurant and have it prepared for you in any way you like – steamed, fried, grilled, as sashimi, or in a boiling stew.
Directions:
Take a train to Jagalchi Station (Busan subway line 1), Exit 10. After exiting, turn right onto Jagalchi 3(sam)-gil Street. Walk for 5 minutes, then turn left to arrive at Jagalchi Market.
Address: 52, Jagalchihaean-ro, Jung-gu, Busan
Opening Hours: 5AM-10PM, closed every 1st and 3rd Tuesday of the month
5. Soak in the jolliness of the Busan Christmas Tree Festival
Image credit: @pinky_reg
It's no secret that we Singaporeans love Christmas light-ups. So it's a dream come true for us when the Busan Christmas Tree Festival puts Christmas lights and Bugis-priced items on mega sale together.
Image credit: Korea Tourism Organization
Located right in the heart of Busan's shopping district at Jung-gu, this annual winter event is brimming with festivity with concerts, carolling, street performances, wish trees, and most impressively, an 18-meter tall Christmas tree.
Directions:
Alight at Nampo Station (Busan Subway Line 1, Exit 1) and walk ahead before taking a right at Gudeok-ro. Turn left at the 2nd alley, and then turn right again at the first alley that comes up. The Gwangbok-ro area will be straight ahead.
Address: 88, Gwangbok-ro, Jung-gu, Busan
Gangwon
6. Whisk yourself away to 'Europe' at Seonjaryeong Mountain
Image credit: @kim_koki
Famous among locals and seasoned hikers for its beautiful snowy scenes and the impressive view at its peak (1,157m) during winter, Seonjaryeong Mountain is a gem unbeknownst to many.
Image credit: @boronia3
Don't worry if you're not sporty – Seonjaryeong's trail is a comfortable 4-5 hour walk with mild slopes that doesn't require much agility or stamina.
Image credit: @mt.hyunbk
If you forget to bring snacks from home to eat along the way, you can buy some from the bottom of the mountain, at downtown Hoenggye.
Note: Hikers usually start from Daegwallyeong Rest Stop, which is only 300m from the top of the mountain.
Directions:
Take a bus bound for Hoenggye (횡계) from Dong Seoul Bus Terminal (Gangbyeon Station). From downtown Hoenggye-ri, take a taxi to Daegwallyeong Rest Stop.
Address: Seonjaryeong, Pyeongchang-gun, Gangwon-do
7. Chill out at the Taebaeksan Snow Festival
Image credit: @simtongg
A winter that lasts for up to 6 months seems like something that'll only occur in Scandinavia – yet it happens at Taebaek, thanks to its altitude of 600m. And because of its freezing temperatures and massive amount of snowfall, Taebaek is also home to the Taebaeksan Mountain Snow Festival, a carnival in a winter wonderland.
Image credit: @100songhui
From main attractions like a snow sculpture exhibition to winter sport activities like dog sleds and snow rafting, the festival will bring out the kid in you that used to yearn for snow on our sunny little island.
Image credit: @kwongamdog
Ice slides, snow tunnels, and even an igloo cafe are amongst the great number of things you can explore. More importantly, a great array of Korean snacks like grilled skewers and piping hot spicy rice cakes are a stone's throw away at makeshift food stalls near the designated parking area.
Directions:
Take bus no. 7 bound for Taebaeksan Provincial Park from Taebaek Intercity Bus Terminal Bus Stop.
Address: 166, Cheonjedan-gil, Taebaek-si, Gangwon-do
Telephone: +82-33-550-2828
When: January – February
Admission fee: Free (Separate fees apply for hands-on programs)
8. Ice fish on a frozen lake at Hwacheon Trout Ice Festival
You can cook your catch later! Image credit: @stevewu5568
Fishing is a leisurely pastime that Singaporeans have been picking up lately, with some even popping over to Malaysian kelongs for the weekend. But from mid January to early February, Korea's Gangwon-do plays host to the annual Hwacheon Trout Ice Festival, where you'll get to try your hand at ice fishing.
It doesn't matter if you've never fished before, because instructional step-by-step videos will be playing at the ticket booths. Plus, the seasoned locals and festival helpers will be more than happy to impart some ice fishing basics and pro-tips if you approach them.
Try your hand at bare-handed fishing instead if you're more garang. Image credit: Korea Tourism Organization
What's more, your day's catch can be prepared for you by nearby restaurants for just ₩2,000 (SGD 2.40) – choose to have it sashimi style, or salted and grilled over fire.
Image credit: @juicyjessieb
And there's more to the festival than just fishing! Winter sports like sledding, skiing, and ice soccer are also available, and when you've had your fill of fun, the nearby Seondeung Street is just the perfect place to end off the night.
Lights at Seondeung Street. Image credit: @rtwkatiedays
Colourful festive lights and street performances will be covering the entire stretch of the street, and you can head to the indoor ice sculpting square to gawk at the massive ice sculptures that are blinged up with neon lights.
Note: Admission is free, but an ice fishing ticket will cost ₩8,000 (SGD 10) for tourists. Bring your passport to the ticketing booth to get the discounted fare!
Directions:
From Dong Seoul Bus Terminal, take an intercity bus to Hwacheon. Hwacheon Stream and the festival grounds are about 10-min walk from the bus terminal.
Address: 137, Sancheoneo-gil, Hwacheon-eup, Hwacheon-gun, Gangwon-do
Opening hours: 7.05AM (first bus) – 7.35PM (last bus)
Telephone: +82-2-1330
Jeju
9. Catch the Camellias blooming at Camellia Hill
Image credit: @ha_aswell
With camellias in full bloom during winter, there's no better season to head down to Camellia Hill, a 20-hectare arboretum home to an astonishing 6,000 camellia trees and over 500 different species of wildflowers, trees, and other flora like hydrangea.
Image credit: @heo_soojin
A paradise for those who love flowers, Camellia Hill also has a gallery for camellia-themed crafts, a lily pond, and beautifully decorated pathways that give the quaint park a dainty vibe that'll please the girly girl in you.
Image credit: @zmsskan
Plus, if you start feeling a little peckish, there's a greenhouse that doubles as a cafe serving desserts and drinks, which, of course, includes camellia tea.
Note: Camellia Hill's opening hours differ according to seasons – winter starts in December and ends in February.
Directions:
From the Intercity Bus Terminal in Jeju City, take bus 782 and then transfer to bus 940 at Sangchang Health Center. Alight at Camellia Garden Bus Stop.
Address: 166, Byeongak-ro, Seogwipo-si, Jeju-do
Opening hours: 8.30AM-5PM
Telephone: +82-2-1330
Admission fee: Adults: ₩8,000 (SGD 10) | Teenagers: ₩6,000 (SGD 8)
10. Live out your GoT fantasy with horse riding
Image credit: Kimchee Guesthouse
For every Game of Thrones fan out there who's suffering from withdrawal now that season 7 is over, horse riding at Jeju Riding Park will make you feel like you're travelling North to Winterfell.
Far from being limited to just a fenced-off circle, the riding courses provided are slightly pricey, but with snow atop everything and riding trails that pass through forests and coasts along the beach, it's an experience worth paying for.
Image credit: @stephtanxp
There's even a 100km trail, the longest in Korea. There are 3 main durations to choose from: 20 minutes (₩30,000, or SGD 36), 35 minutes (₩50,000, or SGD 60), or 1 hour (₩100,000, or SGD 120). The difficulty levels of the routes will be arranged accordingly for beginners and experts.
Address: 152-1 Nokgome-gil, Aewol-eup, Jeju-si, Jeju-do
Opening hours: 10AM-5PM
Telephone: +1544-9506
11. Start your year at the Seogwipo Penguin Swimming Festival
Image credit: Kimchee Guesthouse
When it comes to celebrating the new year in Singapore, there are only so few ways you can do so. For those looking for new and exciting ways to kickstart a fresh year, Jeju's Seogwipo Penguin Swimming Festival is an outrageous event that's got you covered.
Held at the start of every January, #YOLO locals and tourists dive into the icy winter waters at this boisterous festival, then warm up with hearty seaweed soup and fish cakes that are provided free-of-charge.
Image credit: Visit Korea
And just like any other festivals, there will be musical performances and activities you can try like kite-flying and traditional Korean wrestling.
Note: Towels will not be provided, so make sure to bring your own, along with a dry set of clothes and lots of heat packs.
Directions:
From Jeju Airport Station (Exit 1), take Bus 600 to Hyatt Hotel at the Jungmun Tourist Complex.
Head down the hill and the beach will be in sight in about 200m.
Address: Jungmun Beach, Saekdal-dong, Seogwipo-si, Jeju-do
Opening hours: 9.30AM-12.30PM
Discover Korea's magical transformation during winter
Even if you've already been to Korea, don't be so quick to strike it off your list of potential year-end travel destinations. With hiking trails nestled among trees that make you feel like you're in Europe, snowy landscapes that resemble the North in Game of Thrones, and vibrant festivals of all sorts to enjoy, you and your BFF will never have a dull moment.
Get cash rebate and discounts with CheapTickets
Image credit: CheapTickets.sg
December is coming at us fast, and brings with it the usual surge in flight and hotel prices. To snag the cheapest deals available for plane tickets and accommodations, book your trip early with CheapTickets.sg.
Get the most bang for your buck as well – from now till 5 December 2017, every return flight from Singapore to Korea booked on CheapTickets.sg' website will get a $30 discount instantly at the checkout page.
For those who book a minimum of 3 nights' lodging on top of a return flight from Singapore to Korea, a $100 cash rebate will be given instead!
So, start planning your trip – because winter is coming.
Note: Use flight discount code at checkout to enjoy the promotions. Terms and conditions apply.
---
This post was brought to you by CheapTickets and Korea Tourism Organization.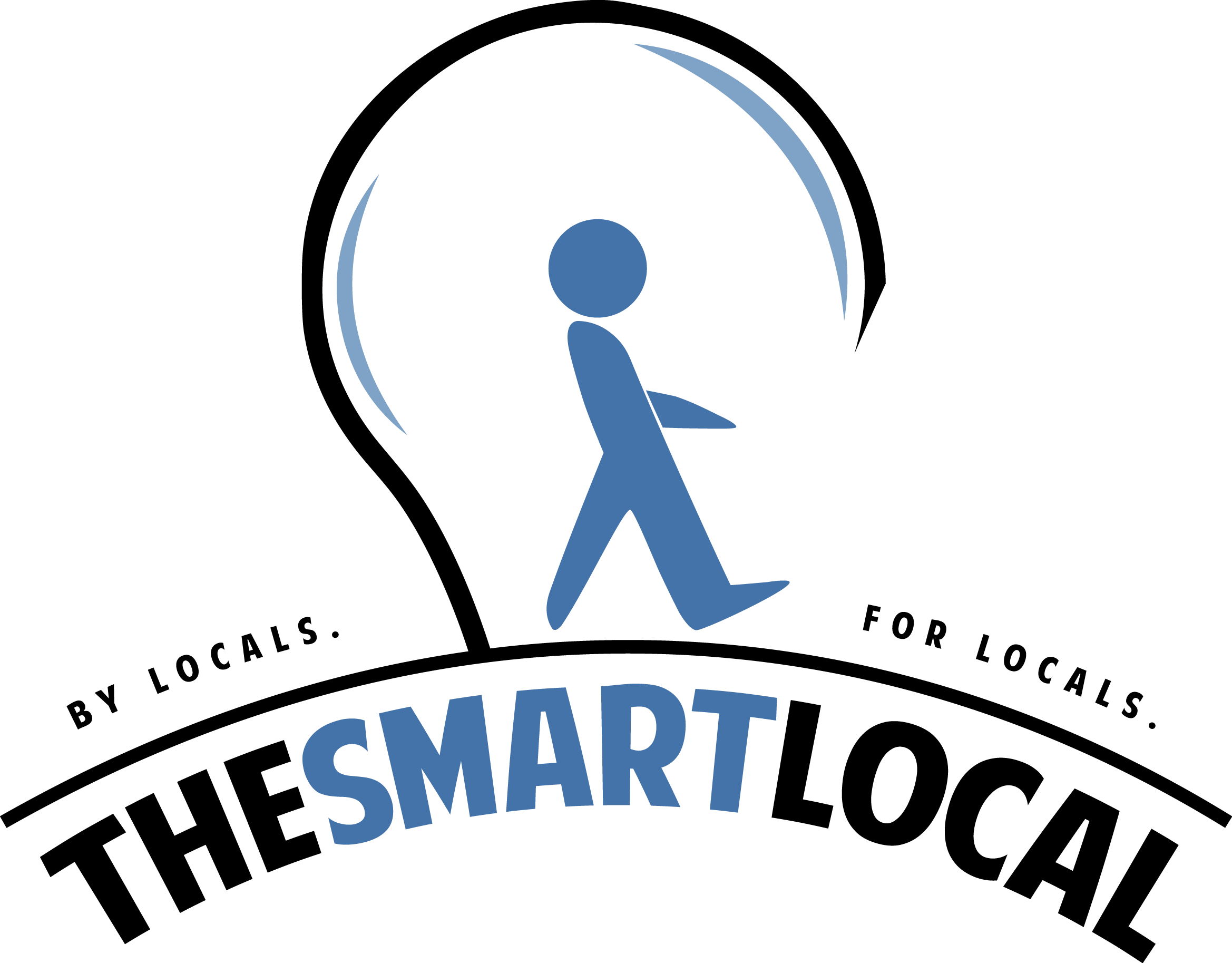 Drop us your email so you won't miss the latest news.