Hidden things to do in Korea that you never knew
Adapted from image: @eleonoredbf
If you've never been to Korea, it's might be because you're unsure if there's anything other than K-pop and K-dramas. Seasoned Kimchi-land  travellers, we hear you too. Shopping in Myeongdong or soaking in a jjimjilbang (bathhouse) is great, but you wonder if there's more to it.
No matter how many times you visit, Korean always has new surprises up those hanbok sleeves. And so, we tapped into the expertise of our Korean colleague and got her to spill the deets on those off-the-grid finds – why, some of these have not even been visited by most locals.
Yes, this is the time when you start packing those bags and say annyeong to fresh adventure.
1. Oedo Botania – Fairytale island that's only accessible by ferry
Image credit: @bsk0104
A quaint village nestled off the southern coast of South Korea, Oedo Botania is a place that would look right at home in a fairy tale. Only accessible by ferry, the once barren land was transformed into a marine botanical garden over 40 years ago, but remains a hidden gem that's undiscovered by many.
By looking over this magical garden, you'll feel like a fairytale royalty. Image credit: @danbeyonce
The island is full of lush greenery, filling the place with an air of magic just like Peter Pan's Neverland. In April, red Camellias and cacti flowers come into a full bloom, and a Mediterranean-styled church in the area offers a platform that overlooks the Blue South Sea.
Image credit: @daim.lee
Being cooped up in a castle may get you restless, so take a stroll through the walking trail. At the top of the island, you'll come across Windy Hill – a windmill in the middle of a vast plain – there's no need to travel all the way to Holland just for that novelty.
Ferry ticket & entrance fee: 17,000 won (~S$20.50)
Address: 17, Oedo-gil, Irun-myeon, Geoje-si, Gyeongsangnam-do
Contact: +82-55-681-4541
Opening hours: Mon – Sun: 8AM – 6PM
Directions from Seoul:
Bus: Take the intercity non-stop bus from Nambu Bus Terminal to Jangseungpo Ferry Terminal
Estimated travelling time: 5 hours from Seoul
2. Dreamy Camera Cafe – Camera-shaped cafe with a collection of antique cameras 
Image credit: @Chloe WL
We've probably all done a photoception by taking a mirror selfie, but Dreamy Camera Cafe takes that skill up a notch. A 2-storey cafe in the shape of a camera, the combination of its cutesy interior and quirky camera collection will have you whipping out your phones to snap pictures.
Image credit: The Verge
The 'Camera' in its title is self-explanatory, but the word 'Dreamy' holds more meaning than just describing the looks of the place. The cafe was built for people from different walks of life to come together to share their dreams and goals, and with a provided polaroid printer, you can immortalise your visit by leaving a polaroid on the wall.
Image credit: Hello Sihui
The cafe serves a variety of food such as churros, cakes and shibuya toasts, so take your time to dine and soak in its homey ambience.
Address: 341-13, Jung-won-ri, Yongmun-myeon, Yangpyeong-gun, Gyeonggi-do, Korea
Contact: +82 31-771-3264
Opening hours: Tue – Sat: 11AM – 6PM
Directions from Seoul:
Subway: Transfer from Jungang line to Yongmun station
Estimated travelling time: 1.2 hours from Chungnyangni station to Yongmun station
3. Jumunjin Beach at Gangneung – Iconic Goblin shoot location with 600m zipline
Image credit: @daebak.tour
Fans of the Goblin series, we  probably swooned when Kim Shin presented Ji Eun-Tak with flowers at Jumunjin Beach. You might think that the scene is only the stuff of movies (sobs) , but with just 2,000 won (~S$2.40), you can reenact it with your BFF or loved one – together with Eun-Tak's signature red scarf and a bouquet of flowers!
With unusually blue waters breaking the shore and white sand surrounding the beach, even non K-drama fans can take part in this photoshoot.
Image credit: Goworld.tistory
But that's not all the beach has to offer – just 5 minutes away, a 12-metre high Aranabi Zipline (~S$23) stands, waiting for bravehearts to conquer its 600m long zipline.
Image credit: Phinemo
Take in the scenery of the breathtaking coastal view as you zoom down – that is, if you're not too afraid to keep your eyes open.
Address: 210, Jumunbuk-ro, Gangneung-si, Gangwon-do
Directions from Seoul: Take a bus from Express Bus Terminal to Gangneung Intercity Bus Terminal. From Gangneun Terminal, take bus 302 or 315 to Jumunjin Beach.
Estimated travelling time: 2.5 hours
4. Garosugil – Artsy neighbourhood with fashion boutiques and open-air cafes
Image credit: @donbella
Korea is one of the world's leading fashion trendsetters, but that doesn't mean that all of its apparels are expensive. In Garosugil, you'll find lots of flagship and independent retailers where you can score buys under $20 – who says that you have to pay more to look good?
Located at the top of a terrace, the outdoor seating area in Acacia Cafe And Bistro is a cosy European hideout: Image credit: @chi___mii
Fashion stores aren't the only thing that's noteworthy – take a stroll down the street and you'll see many open-air concept cafes, allowing patrons to bask in the charming ambience of Garosugil. Most of them have interesting or minimalistic storefronts to take an #ootd at too!
Image credit: @mrholmesbakedhouse
With so many cafes to choose from, you may get overwhelmed – but not to worry – we recommend going to Mr. Holmes Bakehouse! Served piping hot from the oven, their Cruffins (~S$7) are a hybrid of a croissant and muffin – a flaky pastry crust with a pillowy soft centre, filled with flavored cream and gloriously rolled in cinnamon sugar.
5. The Glamping, Seoul – Camping-themed restaurant with rooftop BBQ
Image credit: @yoojung.kim
If you ever need to take a break from all the hustle of Seoul, The Glamping, Seoul is the place to visit. Hidden from plain sight, this is the go-to place for locals to unwind.
Image credit: elisuperoffbeattravel
Choose to dine indoors, and you'll be offered a sitting area with cushions and blankets for ultimate comfort – but if you prefer something quieter, opt for the rooftop seating where there's a spacious carpeted area for you to laze around after a heavy meal.
Plus, if you're lucky, you may get a seat at one of their exclusive balconies, where a tent is provided for a more immersive and private experience.
Image credit: @ha_yong_joon
The restaurant specializes in barbeque sets, but there won't be a need to cook by yourself. Instead, chefs will do the cooking for you, so you won't go home smelling like a kebab.
Address: 596 Hosu-ro, Ilsandong-gu, Goyang-si, Gyeonggi-do, South Korea
Contact: +82-31-908-6535
Opening hours: Mon – Sun: 11:30AM – 11PM
Directions from Seoul:Get off at Itaewon Station Exit 1, and walk straight all the way until you spot New Era. Walk straight up the slope in between New Era and Coffee Smith.
6. Megabox Boutique M at COEX Mall – 'Gold class' cinema experience at only SGD15
Image credit: Lexi
Most of us would like to experience the feeling of being in a 'Gold Class' cinema, but the hefty price of it in Singapore may leave you with a very empty wallet. But in Megabox Boutique M at COEX Mall, there's no need to scrimp and save for that one luxurious seating.
Image credit: @junny.irene
At this boutique cinema, choose from 2 theatres: Comfort (~S$14.50) or Suite (~S$30). The Comfort is a casual seating area with lots of leg space, with a side table for your refreshments, while the Suite offers reclining leather armchairs, footrests, bedroom slippers and even a blanket – perfect for napping if the movie doesn't live up to your expectations.
Image credit: Lexi
That's not all the place has to offer – after the movie, take pictures with your favourite Marvel characters at the cinema's display, or gawk at figurines and plushies at the Marvel store.
Ticket Prices
Comfort: Mon – Fri: 11,000 won (S$13) | Sat – Sun: 12,000 won (S$14.50)
Suite: Mon – Fri: 25,000 won (S$30) | Sat – Sun: 30,000 won (S$36)
Directions from Seoul: Take the subway line 2 to Samseong Station and leave from Exit 5 or 6.
Address: 172-38 Samseong 1(il)-dong, Gangnam-gu, Seoul, South Korea
Contact: +82 1544-0070
Opening hours: Varies by showtimes
Directions from Seoul: Take the subway to Sinsa Station (Line 3). From exit 8, walk straight for about 5 minutes. The second intersecting street is Garosugil.
7. Ikeseon Dong – Oldest Hanok neighbourhood where traditional tea houses meet artsy cafes
Image credit: @seoul_korea
Surrounded by tall cityscapes, Ikeseon Dong is a historical Hanok village hidden from tourist eyes. As the oldest Hanok neighbourhood in Seoul, the place is a charming mix of modern and olden korea, with traditional tea shops alongside cafes.
Tteuran, a traditional teahouse where patrons are offered a range of medicinal tea and rejuvenating herbs , with the view of a homegrown garden: Image credit: @cafe_innergarden
Unlike Bukcheon, a famous Hanok district, the place keeps its rustic ambience as residential homes are still amongst its shophouses.
Image credit: Seoul secrets
Residents of the area open craft markets from time to time, offering goods such as handmade soaps and incense to services such as tarot card readings –  as the fleas are held at random, a visit to this neighbourhood is bound to be full of surprises.
Directions from Seoul: From Exit 5 of Jongno 3-ga Station (Line 5), walk in the direction of Insa-dong and swing a right at the Nagwon Musical Instrument Arcade. Follow the main road until you see Seonil Tteokjip, a rice cake shop, and turn right. Follow that road until you get to Ibis Ambassador Insa-dong. Enter the alleyways across from the hotel to begin your exploration.
8. Herb Island at Pocheon – Disneyland for herbs and "Running Man" filming location
If you're tired of the touristy Lotte World, the Herb Island in Pocheon may be your best bet. Featured in the Running Man series, this herb-themed park is surrounded by more than 180 species of mediterranean herbs and offers many whimsical attractions.
Image credit: @yull_heo
The island is filled with aromatherapy shops and an on-site lavender spa for tired mummies, and you can even make unique souvenirs for your friends such as candles, soaps and cosmetics – crafted individually, they'll be one of a kind.
Cafes and bakeries also make use of herbs such as rosemary and lavender as ingredients too – from beef ribs to muffins, you'll find everything fragrantly herb-infused.
Image credit: @yuliyayu18
Situated in its middle is a Venetian-inspired City, where you can explore the area by peddling in a Gondola ride or visit the Mini zoo to feed adorable donkeys – at just 1,000 won (~S$1), these endearing animals will readily eat out of your hand.
Plus, there's even a Dinosaur Town for kiddos aspiring to be an archaeologist – with a fossil excavation sand pit, bone assembly sector and mechanical dinosaurs to ride, they'll be livin' the Jurassic Park dream.
Image credit: @kimoonjoon
And that's not all. Wait till night falls, and you'll be able to see decorative lights hit the town – the only regret you'll leave with is that you couldn't stay longer.
Entrance fee: 7,000 won (~S$7.20)
Directions from Seoul: Take the subway line 1 to Soyosan Station. Take bus 57 and get off at Samjeong-ri. Go straight on Samcheongol-gil Street to arrive at Herb Island.
Estimated travelling time: 1.5 hours
Address: 35, Cheongsin-ro 947beon-gil, Pocheon-si, Gyeonggi-do
Contact: +82-31-535-6494
Opening hours: Mon – Sun: 10AM – 10PM
9.  Bamdokkaebi Night Market – Korea's very own Artbox at Dongdaemun
Image credit: @eleonoredbf
Fans of Artbox, Bamdokkaebi Night Market is here to satisfy your cravings. Loaded with food trucks and a stand-alone metal ship container mural, this is Korea's very own take on the popular pop-up market.
Image credit: @seoulsearchinglexi
Give your tastebuds a treat with unique finds such as Steak with Nacho Cheese & Corn to Hawaiian Pineapple Shrimp – they're all made with an experimental twist by young entrepreneur chefs, so don't expect classics like the Pork Belly sandwich to taste the same!
Image credit: @journeyofmay
Note: The market is only open 2 days a week from March to October, so food vendors may change over the weekend. As this market is a hit with locals, do come earlier than its opening time to avoid the influx of crowds.
Address: Dongdaemun Design Plaza
Contact: +82-70-8230-8911
Opening hours: March – October: 6PM – 11PM
Directions from Seoul: Dongdaemun History & Culture Park Station (Seoul Subway Line 2, 4, 5), Exit 1.
10. Boseong Green Tea Fields – Matcha paradise worth the hike
Image credit: @the_lost_banana_
Matcha lovers, Boseong Green Tea Fields is the green tea paradise that you've been waiting for – a plantation of 560 hectares, this is Korea's second biggest production house that holds its very own restaurant and products.
Image credit: @stevenbara
Hike up the walking trail for a breathtaking view of the green fields and crisp tea-filled air. Hard work doesn't go unpaid, so if you manage to reach the top of the hill, reward yourself by visiting their restaurant that serves matcha-everything.
From Green Tea Bibimbap to Nokdon Samgyeopsal, a sliced pork belly dish made from pigs whose diet consist of green tea leaves, some of these dishes are exclusive to this area, so be sure to try them out.
The Green Tea Soft Serve (~S$2) is a favourite from the plantation's ice cream store, which sells other options such as Green Tea Bingsu and Matcha Latte: Image credit: @seara3112
The obsession doesn't end here – a retail store is also available, selling products such as matcha powder, green tea biscuits and chocolates, all fresh from the making.
Entrance fee: 4,000 won (~S$4.80)
Directions from Seoul: Take the bus from Seoul Express Terminal to Boseong. Take the hourly bus that departs for Yulpo Beach and get off at Green Tea Fields.
Estimated travelling time: 5 hours
Address: 763-65 Nokcha-ro, Boseong-eup, Boseong, Jeollanam-do, South Korea
Contact: +82 61-852-2593
Opening hours: Mon – Sun: 9AM – 6:30PM
Bonus festivals to look out for
11. Seokchonhosu Lake Cherry Blossom Festival – Korea's best circus performances and live concerts
Image credit: @cs2191
Image credit: Visit Seoul
Located at Seokchonhosu Lake, the vibrant Cherry Blossom Festival is accompanied by the shimmering reflection of the lake's still water. With Lotte World's fantasy castle in sight, the falling of the pink sakura transforms the park into a magical realm that is hard to miss.
Known as Korea's top circus, Dongchun Circus have prepared a dazzling show of acrobatics to hype up the festive mood. Traditional Taekwondo arts and live concerts will also be held, so be sure to join in and experience the local flavor of korea.
Directions from Seoul: Take Subway Line 2 to Jamsil Station and leave from Exit 2 or 3. Walk approx. 200m to the entrance of Songpa Naru Park.
Address: 136, Samhaksa-ro, Songpa-gu, Seoul
Contact: +82-2-2147-3380
When: May – September
12. Hwacheon Ice Festival – Winter getaway with sledding, soccer and fishing, all on a frozen lake
Fishing in Singapore is a hobby that's picking up, but the humid weather may be uncomfortable for some. But from mid January to early February, the winter season in Korea brings on the Hwacheon Ice Fishing Festival, the perfect winter getaway to try ice fishing.
Image credit: @stevewu5568
Not to worry even if you're a beginner, locals there will teach you some helpful basics for that victory catch.
Image credit: @shotswithdidi
For sports enthusiasts, game up – there's sledding, skiing, ice soccer and hockey to try out. The slippery surface makes everything harder, so if you're able to master it, that's one more skill added to your resume.
The weather will be chilly, so warm up with a cup of hot chocolate at the Igloo Cafe too.
Directions from Seoul: From Dong Seoul Bus Terminal, take an intercity bus to Hwacheon. Hwacheon Stream and the festival grounds are about 10-min walk from the bus terminal.
Address: Hwacheon-eup, Hwacheon-gun, Gangwon-do
Contact: +82-2-1330
When: Mid January – Early February
Experiences Seoul good you'll extend your trip
Time waits for no one and the holidays are coming, so gather round your friends – and whip out this list in triumph to make your trip an extra special one. These hidden places are away from the maddening crowd and have something for everyone –  whether you're an adventure seeker or a devoted foodie.
Plus, these activities will fit neatly into your jam-packed itinerary too. Either found in Seoul or in nearby Gyeonggi, Gangneung or Jeolla, they're perfect day-trip material!
Get the best travel deals with CheapTickets & Korean Air
We've reached the half-year mark, and that means there's no better time than now to plan your trips to prevent holiday markups.
If you're looking for the best deals and a fuss-free booking, book your tickets through CheapTickets.sg. The website's algorithm compares all airline prices for you to make sure that you've got the best buy, and even allows you to lock in your preferred ticket price for a small fee. That way, you can take your time to discuss flight schedules with your friends without making any hasty decisions.
And if you want to have a Seoul-ful experience even before you touch down, look out in particular for Korean Air flights. You'll get all the comforts of an international carrier – comfy seats, meals and baggage inclusive – at a wallet-friendly price from $677 (before discount).
Say goodbye to back pain or leg cramps when you lay back on these comfy seats with ample leg space – the distance between the back of your seat and the seat in front is a spacious 34". Image credit: Korean Air Facebook
And if you're hitting locations inspired by K-dramas, such as Jumunjin beach where Goblin was shot – use that in-flight time to refresh your memory of your fave drama's most swoon-worthy moments.
It's around 5 hours from Singapore to Seoul – aka 3 episodes of "Running Man" to binge-watch. Image credit: Korean Air Facebook
All you've got to do is plug in and play with the airline's in-flight entertainment system! And finally, complete the feast for your senses with an authentic traditional Korean meal – bibimbap, dongchimi noodles and pumpkin rice are a few options which will have you going daebak.
Bibimbap Lunch set served in Business Class. Image credit: Korean Air
And pssst, just for TSL readers, there's a special $30 ticket discount if you choose to fly with Korean Air to Seoul or any of the airline's network. All you have to do is quote KOREANAIR upon checkout and you're all set for your adventure!
---
This post was brought to you by CheapTickets.sg and Korean Air.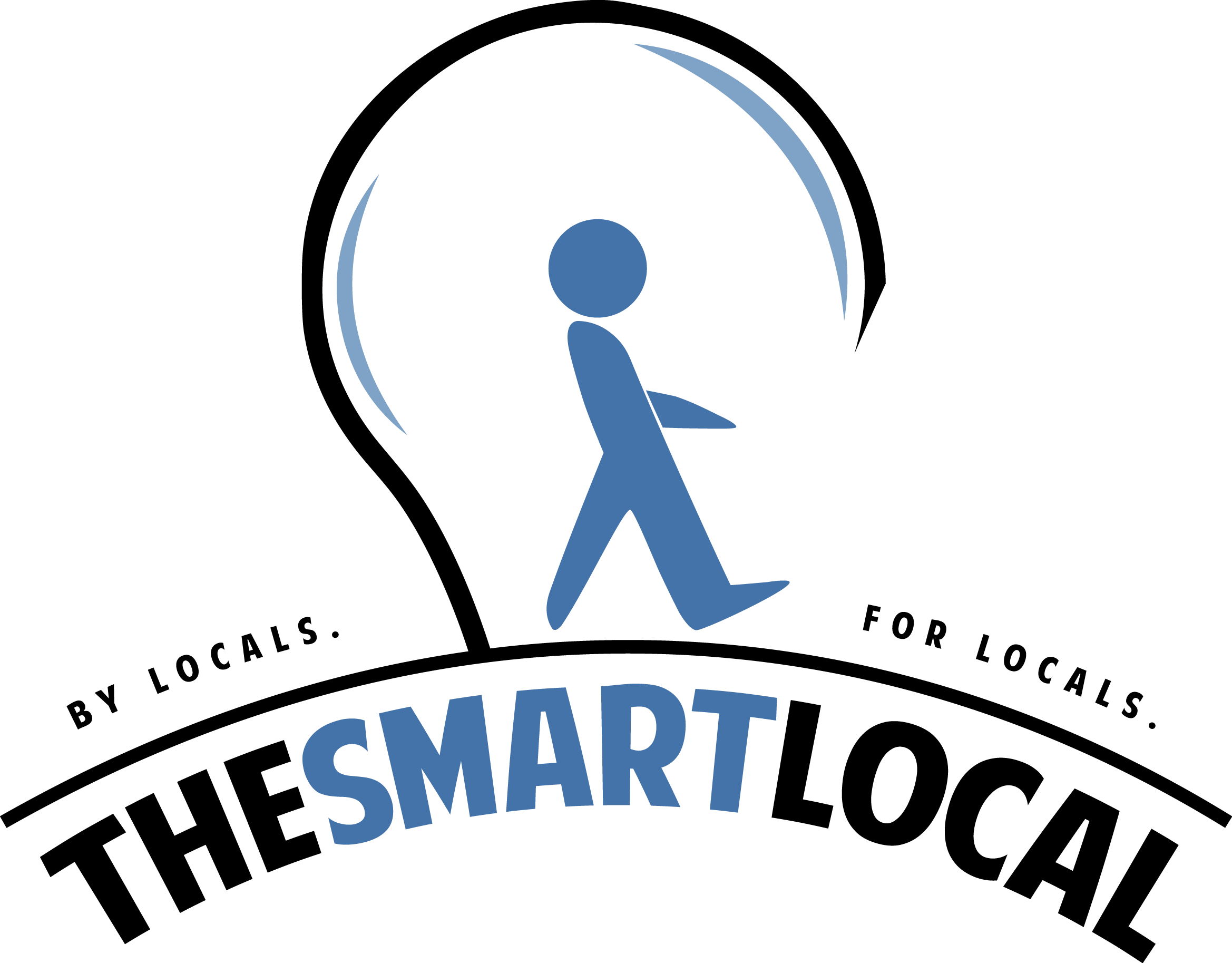 Drop us your email so you won't miss the latest news.