Bars in Singapore with drinking challenges
Image adapted from: Privé Clarke Quay
We love the buzz that comes with knocking back a few drinks, so it's not uncommon for our nights out to involve catching up with friends over beers and mixers at our favourite bars.
But if you're looking to switch up your drinking routine, rally your friends and visit one of these 7 bars with drinking challenges that'll bring out your competitive streak and make nursing that hangover worth it. You might even win some drinks on the house.
Check out other bar-related articles:
●  Affordable bars in town
●  Themed bars
●  Whiskey bars
●  Cheap Happy Hour cocktails under $12
●  Best bars at Holland Village
●  Boomerang-worthy cocktail experiences
●  Obscure rooftop bars
1. Chupitos – free drinks when you complete a 10-step challenge in 1 minute
Image credit: @crumplerbo
Chupitos is known for their massive range of shots – 130 to be exact! Here, you can take part in the Chupitos Hall of Fame, a challenge not suited for the faint-hearted. You'll be tasked to complete a series of challenges from headbanging 20 times before taking a shot, to having a shotgun shoot beer into your mouth – all within 1 minute to get it for free. Find out more here.
If that's too challenging, take it down a notch and challenge a friend to the Amazing Race ($35). The person who finishes their shots first wins, and the loser will have to drink an extra shot. Bear in mind that there are no prizes for this though.
Image credit: @ularsawwaa
Drop by from 1am-2am on Wednesdays for $1 shots and 6.30pm-9.30pm daily for $6 shots, selected beers and house pours.
Address: Block B, 3 River Valley Rd, #01-05 Clarke Quay, Singapore 179021
Opening hours: Sun-Tue, Thur 6.30PM-1.30AM | Wed, Fri 6.30PM-3AM | Sat 6.30PM-3.30AM
Website
2. RedTail by Zouk – chug down drinks in 8 seconds to get them for free
Image credit: @redtailbarbyzouk
RedTail by Zouk is the perfect precursor to a night of partying. Start off the night with their Mega Blue 8 seconds drinking challenge – drink a Blue Spin, an Absinthe shot and a glass of sprite in under 8 seconds to get them all for free!
Blue Spin
The price of failure is over $50, but if there's any consolation to losing, topping up a little more to reach a total of $80 spent will get you free entry into any Zouk club – a win-win situation.
This bar also serves up bar bites like Zouk's signature Sausage Mash ($9) and Shoestring Fries ($9).
Image credit: @redtailbarbyzouk
There's also a small games area here with beer pong and giant Jenga.
Address: Block C, 3 River Valley Rd, #01-04 Clarke Quay, Singapore 179022
Opening hours: Sun-Tue 6PM-11PM | Wed 7PM-3AM | Thur 6PM-11PM | Fri 7PM-3AM | Sat 7PM-4AM
Telephone: 6738 2988
Website
3. Don't Tell Mama – free beer pong for the winning team
Clockwise: Lychee Sojurita, Pink Guava Sojurita, Mango Makgeolli, Bulgogi Pancake, Lotus Fries.
Over at Don't Tell Mama, you can challenge the house or other patrons to a game of beer pong ($53/table) and the winners won't have to pay for their drinks. A reservation is required in advance, so do contact them if you plan to head down.
The tables at the bar will be used as a makeshift beer pong table. 
Image credit: @dtmmsg
Don't Tell Mama offers Korean-Mexican drinks, such as their Beeritas ($22) which are margaritas served with Mexican beer, and Sojuritas ($25) which are made of Soju and Margarita. Bulgogi Pancake and Lotus Fries are also on the menu.
Address: 52 Tg Pagar Rd, Singapore 088473
Operation hours: Mon-Thurs: 5.30PM-2AM | Fri-Sat: 5.30PM-3AM
Website
4. Kushikatsu Tanaka – play a dice game for a free Jim Beam highball
Kushikatsu Tanaka is a bar-restaurant that brings the Japanese dining experience to Clarke Quay. If you're up for the challenge, you can play the Japanese drinking game "Chinchirorin".
All you have to do is throw two dice into a bowl and say "Chinchirorin" – if you roll doubles, you'll get a Jim Beam highball for free, while even numbers will get you the drink at half price. Odd numbers means you'll pay double the price but for an upsized version of the drink.
 Chiritori Hotpan ($16 for pork, $18 for beef)
If you're looking to share some food with your friends, opt for the Chiritori Hotpan ($18 for beef, $16 for pork) which comes loaded with succulent meat.
Address: 3A River Valley Road, Merchant Court, Clarke Quay Block A #01-01B, S179020
Operation hours: Mon-Thurs: 12PM-2.30PM, 5PM-12AM | Fri: 12PM-2.30PM, 5PM-2AM | Sat: 12PM-2AM | Sun: 12PM-12AM
Telephone: 6258 3789
Website
5. Ice-Cold Beer – down a pint in 45 seconds and get it free
Image credit: @robbies777
Ice-Cold Beer is a quaint bar tucked away in Emerald Hill, which is an easy walk from Somerset MRT. This bar hosts an annual Monster Mug challenge between April and June and all you have to do is down a pint of beer within 45 seconds to get it for free.
Image credit: @chuaedelyn 
They also host other challenges regularly – For instance, throwing a bottle cap into a metal bucket without it swaying will get you free gift vouchers.
Image credit: @ts.enroute
Ice-Cold Beer also has soccer screenings which you can watch with friends while kicking back with refreshing drinks like San Miguel and Indonesia's Bintang. But if beer isn't your cup of tea alcohol, don't fret because they also have a wide selection of spirits like whiskey to choose from.
Address: 9 Emerald Hill Rd, Singapore 229283
Opening hours: Sun-Thurs: 5PM-2AM | Fri-Sat: 5PM-3AM
Telephone: 6735 9929
Website
6. Stickies – free beer pong for the winning team
Image credit: @aaronlim.kopi 
Challenge the house or other patrons at Stickies to a game of beer pong at $50/table – winners play for free. This includes 2 jugs of beer on tap. Stickies is well known for its affordably priced alcohol, so it's a perfect place for a night of drinks and games.
Image credit: @shakimohamed
Head over between 6pm-8pm daily except for Fridays, Saturdays and eve of public holidays to get $10 jugs and $25 beer towers. Regular bottle prices start from $69 and beer towers are priced at $45.
Image credit: @undae_
Stickies – Sunset Way
Address: 106 Clementi Street 12, #01-50, Singapore 120106
Opening hours: Daily: 12PM to 12AM
Telephone: 6252 6588
Stickies – Keng Cheow
Address: 11 Keng Cheow Street, Riverside Piazza, #01-10, Singapore 059608
Opening hours: Daily: 12PM to 12AM
Telephone: 6443 7564
Website
7. Privé at Clarke Quay – sing with the band and get a free Sangria Bowl for 6
Indoor seating area with sofas and a foosball table
Image credit: @donna_bellsss
If you've ever wanted to live out your rockstar dreams, head over to Privé at Clarke Quay on a Wednesday night because the first 5 to sing a song with the band on stage will get a complimentary Super Sangria Bowl Cocktail that's good for 6 people.
Privé Sangria bowl
Image credit: Prive Clarke Quay
Guys are welcome to participate and get free drinks on Ladies' Night too!
Image credit: Privé Clarke Quay
Be sure to head over early, because you'll get 50% off all house pour spirits, beer, and wine during their daily Happy Hour from 5pm-9pm.
Address: Blk 3C River Valley Road, #01-09A Clarke Quay, 179019
Opening hours: Mon-Tue: 5PM-2AM | Wed-Fri: 5PM-3AM | Sat: 11.30A-4AM | Sun: 11.30AM-2AM
Telephone: 6776 0777
Website
Drinking challenges at Singapore's pubs and bars
Us Singaporeans love a good challenge and free things, so if you're looking to spruce up your nights out, check out these challenges that might just land you a free drink. Win or lose, they 're guaranteed to make for an unforgettable night out.
Check out our other nightlife-related articles here:
●  Holey Moley – mini-golf bar with quirky themed courses
●  NINETEEN80 – new retro arcade-pub
●  Level Up – arcade-bar with old-school games
●  New clubs in Singapore
●  Best clubs in for every type of partier
●  Things to do at Clarke Quay
●  Best girl-only perks at bars and clubs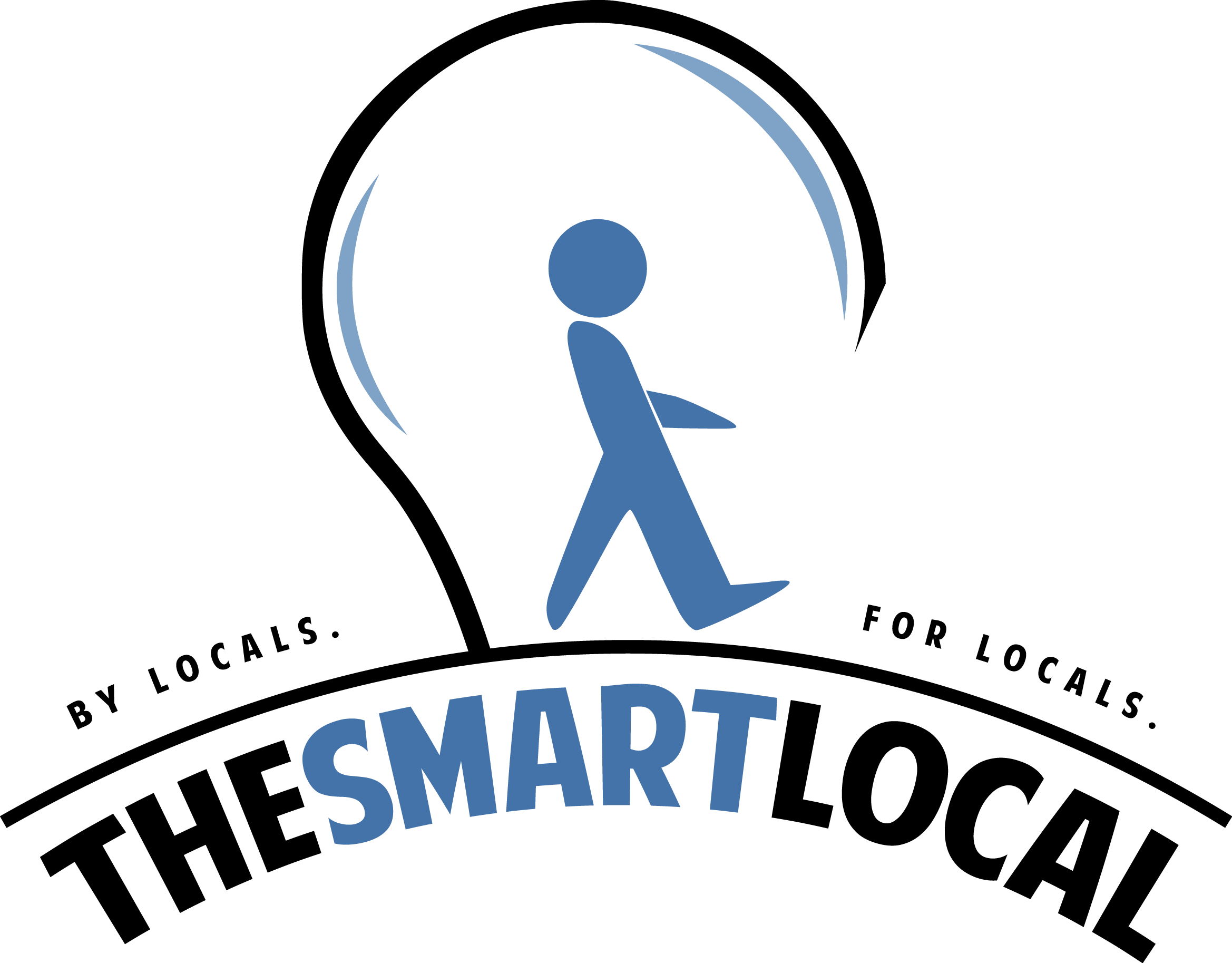 Drop us your email so you won't miss the latest news.