Best bars at Holland Village
It's no secret that Holland Village is one of the more happening places after sundown. But with so many options, it can be tough to simply pick a bar to go.
Here are 8 of the top bars in Holland V so you won't have to deal with the usual "tonight go where ah?" when it comes to sourcing out places to visit for your Friday night drinking sesh.
1. Wala Wala – live band performances
Image credit: @gasmunkee
Wala Wala is an old-school drinking place that your parents probably frequented – with live performances, drinks, and good food, it's not hard to see why this place is so popular. With the second floor dedicated to the live bands, you can get an up-close view of the musicians as they jam to the latest hits. The best part is that drinks start at $7.
Image credit: @jocelynbr
If you're peckish for a quick bite, you can order some Buffalo Wings ($14) or Truffle Fries ($8).
Out on a date and prefer a quieter spot for some chit-chat? Opt for the first floor instead.
Address: 31 Lorong Mambong Singapore,277689
Opening hours: Mon-Thurs 4PM-1AM | Sat-Sun 3PM-2AM
Telephone: 64624288
2. Umi Nami – beer towers from $38
Image credit: Eatbook
If you're in the mood for some yummy Japanese nosh, Umi Nami is the place to be. They're best known for their $10 chirashi dons, but this Japanese restaurant offers more than just delicious rice bowls.
House sake ($20)
Image credit: Umi Nami
Their beer towers are $38, and part of their alcohol range is their 300ml House Sake which is only $20.
Address:  8 Lorong Mambong, Holland Village, 277674
Opening hours:  Mon-Sun 12PM-3PM | 6PM-12AM
3. Lucky Bar – unique bespoke cocktails
Image credit: @rrrmhee
Boasting a range of specially crafted bespoke cocktails and interesting bar bites, Lucky Bar is one place you can consider taking your date out for a slightly fancier evening.
Dragon's Breath $20.
Image credit: Lucky Bar
Strong liquor may not be everyone's cup of tea – so if you're one that prefers drinks that don't taste too strongly of alcohol, go for Dragon's Breath ($20), a smooth and sweet cocktail made of Monkey Shoulder scotch, goji berries and winter melon syrup. The drink is served in a quirky mini cage, so A+ for presentation.
Geisha Lover $22
Image credit: @thekeepersmap
Resembling chawanmushi, this drink is aptly named Geisha Lover ($22), a Japanese-inspired concoction of red wine and grape liquor with a few surprising ingredients. The froth at the top is cleverly achieved by whisking egg white, while it's sweet flavour can be alluded to nutmeg.
Money Bags $8
Image credit: fundamentally flawed
Lucky Bar also boasts a selection of equally quirky bar bites, such as the Golden Sand Corn ($6.80), a quick snack made from corn, coated in savoury salted egg yolk sauce. If you like dumplings, try the Money Bags ($8), which are fried wontons with a spicy sauce to compliment the meaty filling.
Address: 243 Holland Ave, Singapore 278977
Opening Hours: Tue-Wed: 6PM-12AM | Thurs-Sun: 6PM-1PM
Telephone: 9648 7712
4. Tangos – daily 1-for-1 beer deals
Image adapted from  Che Rrilene
Having been around for more than 20 years, Tango's is a go-to bar with affordable beer, great Happy Hour deals, and delicious margaritas.
From 3PM-9PM daily, all beers are 1-for-1 and on Sundays, happy hour lasts the whole day. Some choices include half a pint of Asahi for $16.50 and Hoegaarden Rose for $18, among others.
Address:  35 Lorong Mambong, Singapore 277692
Opening hours: Mon-Sun 3PM-1AM
Telephone: 64367364
5. The Pit Restaurant & Bar
Image credit: The Pit Restaurant & Bar
Cheap booze need not be limited to happy hour, especially when The Pit Restaurant & Bar has sweet deals throughout the day.  Since it's not located along the same stretch as the other bars, it's pretty much a hidden gem that only regulars know of.
Image credit: @rayzacky
They have Archipelago craft beers and their beer pints start from just $9.90. On top of that, here's a list of their daily deals:
Mondays: 20% off bottled drinks
Tuesdays: 1-for-1 pints at $16
Wednesdays: $14 Jagerbombs
The place can get crowded during peak hours, so be sure to make a reservation.
Address: 21 Lor Liput, Singapore 277733
Opening Hours: Mon-Sun: 3PM-1AM
Telephone: 6468 3468
6. Baden Restaurant & Pub – 1-for-1 beer and German roasts
Image credit: @songyoungsik
We all know Germans love their bier – and Baden Restaurant and Pub is bringing some of that passion to us with authentic German food and beverages. With simple wooden furniture and a casual bar countertop, the place is reminiscent of the archetypal European tavern.
Schweinshaxe-Crispy pork knuckle. 
Image credit: @_____kcl_____
German roasts may sometimes be a little salty for our liking, but Baden's version is flavoured just right, with crispy pork skin paired with tender melt-in-the-mouth meat. Plus, what's better than having some cold, frothy beer to wash down the dish's hearty flavours?
Baden offers 1-for-1 German beers, and patrons can also order 5 bottles of Corona, Hoegaarden or Stella Artois from just $39.
Address: 42 Lorong Mambong Singapore 277696
Opening Hours: Mon-Fri  2PM-1AM | Fri-Sun 12PM-2AM
Telephone: 64638127
7. Starker Signature – beer straight from the barrel
Image credit: Starker Singapore
For those that want a taste of Germany without breaking the bank on airfare, Starker Signature is a German-style restaurant serving fresh beers straight from the barrel.
If you prefer lighter beers with fruity undertones, try the Lychee and Aromatic beers. But, if you're up for something stronger, go for their Lager, Dunkel, or Charcoal beers. They're all $8.90 for half a pint.
Read our first hand review of Starker Bistro here
Address: 25 Lorong Mambong, Singapore 277684
Opening Hours: Mon-Wed: 3PM-1AM | Fri-Sat: 3PM-2AM | Sun: 3PM-1AM
Telephone: 6465 8368
8. Rumours Bar and Grill – large platter meals and alcohol buffets
Image credit: Rumours Singapore
At Rumours Bar and Grill, you can have a filling meal before chugging down your beer. Their large platter meals are perfect for sharing and you can choose from grilled meats to burgers and fries.
Mixed Grilled Platter $39.80
Image credit: Eatbook.sg
From 8PM to midnight, you can enjoy 2 hours of free-flow drinks from $35/pax. Their happy hour is from 5-8PM and each purchase of either their house pour Rumours ($70) or Heineken beer tower ($95) will entitle you to a free bar snack – choose from nacho chips, fat chips, calamari or luncheon meat fries.
Address: 24A Lorong Mambong Singapore 277683
Opening Hours: Mon-Sun 5PM-1AM
Telephone: 64635053
Places to drink at Holland Village
Whether you're looking for German, Japanese or even specialty cocktails, Holland Village has got you covered. But of course, Holland Village isn't the only place to drink – refer to our guides below for other places to enjoy a cold one with your friends in Singapore.
More things to do at night: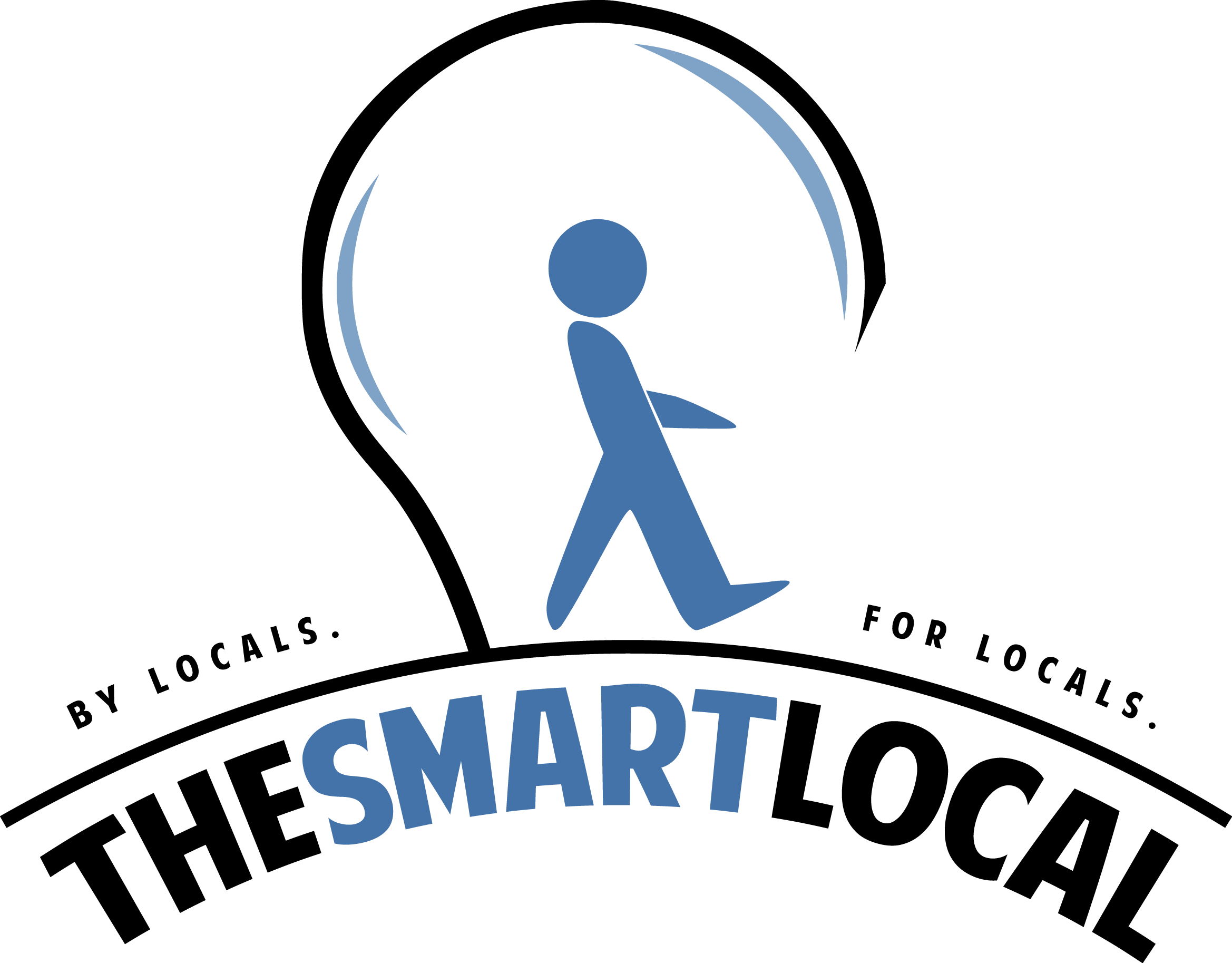 Drop us your email so you won't miss the latest news.