My Money @ Campus 2018 seminars
Great, you've landed your first ever job – whether full- or part-time – and your bank account isn't as devastatingly empty as it once was. But before splurging it all away, remember it's cash that you've earned all by yourself – if budgeting and saving doesn't come easy to you, it's time to think long and hard about your money habits.
The seminars by My Money @ Campus will teach you all the basics to budget and save and no, that doesn't necessarily mean eating cai fan everyday if you learn how to invest. There'll be speakers from companies like GIC and Temasek down at Nanyang Polytechnic (29 June) and Temasek Polytechnic (10 July) to teach you how to manage your first paycheck.
Tips to managing your money
Education Minister Mr Ong Ye Kung trying out the games at My Money @ Campus.
Everyone was clamouring over the free games and food at the previous My Money @ Campus, but head straight to their seminars for information that's useful to build up personal net worth. Here's a little of what previous speakers have covered and snippets of what you can expect:
-Tips from past seminars-
"Saving and not investing is a disservice to your hard-earned money."
– Paul Liu, Head of Wholesale Distribution, Lombard Odier Singapore
Image credit: My Money @ Campus
Saving a portion of your salary is always solid advice. Touch wood, but there might be a rainy day when you'll need to cash out all your savings. As Head of Wholesale Distribution at Lombard Odier Singapore, Paul Liu says that "you need to save at least 6 months' worth of your monthly expenses in an emergency fund to tide over difficult times".
But here's the thing: don't save more than you need to. You'll want to have enough savings to pay up your monthly house mortgage and car loan but you'll also need to combat Singapore's inflation – currently predicted at 1.01% for 2019. Leaving your money holed up in a bank deposit is no way to do that, since the average bank yield is less than 0.3%.
And that's why Paul suggests investing. In his eyes, investing is "to go through a longer term, systematic and consistent way to grow one's wealth". It's not about getting rich overnight, but buying unit trusts, government and corporate bonds, as well as Exchange-Traded Funds (ETF) are likely to help your money grow.
"If you find yourself with half a million of dollars of savings and decide to buy a sports car instead of reinvesting in your company, think again."
– Bryan Choo, Founder, Managing Director, TSL Media (The Smart Local)
Image credit: Bryan Choo
Everyone wants to be their own boss, but unless you've inherited your grandfather's SGX-listed company, it seems like a far-fetched goal. For a more practical route, take matters into your own hands especially if you already have a unique business idea in mind. But fair warning – about 90% of startups will crash and burn.
As Founder of TSL Media (and my boss) Bryan Choo says, "starting your own business isn't easy and you'll need certain traits to pull it off". Three of these he identified were grit, a willingness to delay gratification, and conscientiousness, which would help you put in those long hours of work. But Bryan also urges all budding entrepreneurs to manage their money wisely:
"Till today, we have not accepted any external funding from investors. You have fast growing startups who received millions of funding at high valuations. And then you have TSL,
only expanding slowly as we became more profitable.
We had to move offices 5 times in 4 years because we never wanted to move in too quickly to a place we could not afford. In comparison, the route we took sounds very unsexy. However, I felt it was important to take a conservative approach and build strong foundations instead of expanding too fast.
Not taking in investments also meant we had complete control, letting us chart the optimal direction of our company. And we made wise decisions with our savings, reinvesting everything back in the company which allowed us to grow fast."
"Start working on your goals today."
– Freddy Lim, Co-founder & Chief Investment Officer, StashAway
Image credit: My Money @ Campus
There's no point in making a to-do list for the future when you could start working on your goals now. And that's what Freddy Lim thinks too. As the Co-founder and CIO of StashAway – a digital wealth management platform, he's giving us solid advice: "whether it's saving up for a down-payment for a flat or planning to set up your own business in three years' time, set your goals early."
If the goal looks too massive and far-off into the future, break it down into achievable targets. For instance, if you're saving up for a holiday, see how much you'll need to save in a month, week, or even day.
To spur yourself, Freddy recommends you to "set timelines for achieving these targets". It works even better if there's a small reward to incentivise you into meeting each target – which could be anything, from a chocolate bar to a shopping spree.
-Upcoming speakers-
In the upcoming seminars on 29 June and 10 July, My Money @ Campus will have speakers talk about different aspects of savings and investments. Here's a sneak peek at what will be covered:
"Set aside a bad mood fund."
– Christopher Tan, CEO, Providend Ltd
Image credit: Christopher Tan
Providend CEO Christopher Tan knows we're not saving for retirement yet, so he will be teaching us how to use our money wisely to save up for things we've been coveting, like Paramore concert tickets or the latest sneaker drop.
Here are the 5 easy steps he uses when building a budget:
Estimate your monthly income – allowance or salary
Decide on a realistic amount to save monthly
Estimate monthly expenses
Differentiate between fixed and variable expenses
Set up a "bad mood" fund
At first glance, they're all practical tips for building a budget, but his last step – a bad mood fund? Well, it all makes sense. Much like grabbing a pint of ice cream when it comes to a bad breakup, it's nice to have a backup fund when you've had a shitty day.
As Christopher says, "one of the best way to 'cure' bad mood is to spend money buying something that you like. If you don't budget for this, you might overspend". He recommends setting aside $20 to $30 a month for the bad mood fund to use when you're down and feeling blue – all that retail therapy should help.
"There is no 'free lunch' in investing"
– Albert Tse, Head of Intermediary Business (SEA) & Head of Malaysia and Thailand of Schroder Investment Management Singapore
Image credit: My Money @ Campus
Every investment comes with a risk, and the higher the investment, then inevitably, the higher the risk. Albert Tse from Schroder Investment Management Singapore will be showing us how not to be attracted to an investment just because it promises a particular level of return". Whether you're eyeing blue-chip rated bonds or PE investments, it's important to diversify your portfolio to spread your money across various securities.
As the old adage goes, don't put all your eggs in one basket.
Financial seminars with My Money
The basics of finance isn't taught textbook-style at My Money @ Campus' seminars. Instead, look forward to an interactive sesh led by finance experts to figure out what to do with your money – after all, it's never too early to start saving up. Here's the full schedule of speakers for upcoming seminars:
Nanyang Polytechnic (29 June 2018, 1230PM – 2.30PM)
Lai Chang Wen, Co-founder & CEO, Ninja Van
Jason Low, Senior Vice President, Portfolio Manager, Total Return Equities, GIC
Christopher Tan, CEO, Providend Ltd
Temasek Polytechnic (10 July 2018, 10.30AM – 12.30PM)
Ms Evangeline Leong, CEO & Founder, Kobe Global Technologies
Mr Albert Tse, Head of Intermediary Business (SEA) & Head of Malaysia and Thailand Business, Schroder Investment Management Singapore
Mr Nathan Tee, Associate Director, Investment (Southeast Asia), Temasek International Pte Ltd
(PS there will be carnivals with free food and games at Nanyang Polytechnic and Temasek Polytechnic on those days too)
Don't carelessly throw all your money away – learn how to keep your money sound with seminars held at My Money @ Campus.
These seminars won't just stash your money safely away in a bank deposit, they'll also guide you to investments suitable for your risk appetite. Whether you want to know more about government bonds or budgeting for your end-of-year holiday, these seminars by My Money @ Campus' offer up finance knowhow that'll turn you into a responsible, financially-savvy adult.
---
This post was brought to you by MoneySENSE, ABS, and Citi-SMU Financial Literacy Programme for Young Adults.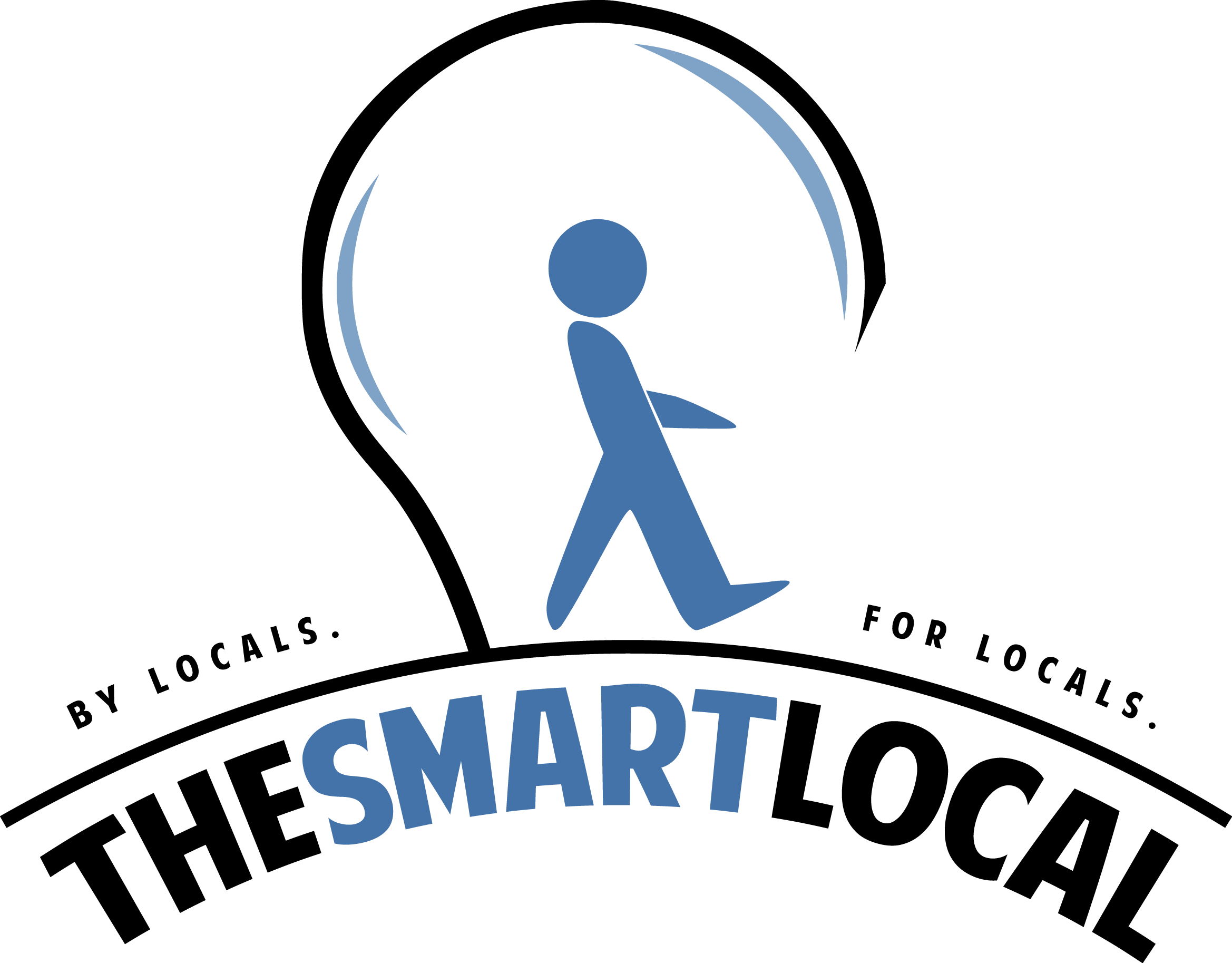 Drop us your email so you won't miss the latest news.