My Money @ Campus 2018
You might be busy juggling school assignments and projects, but spare a thought for your personal finances. My Money @ Campus is launching a series of carnivals with game booths and food stalls that'll teach you everything you need to know about the basics of money – it's an easy way to start saving and investing wisely.
From May to July, My Money @ Campus will be making their way to Singapore's polytechnics:
Ngee Ann Polytechnic – 24 May 2018, 10AM – 5PM
Nanyang Polytechnic – 29 June 2018, 10AM – 5PM
Temasek Polytechnic – 10 July 2018, 10AM – 5PM
There'll also be seminars where you can learn how to manage your personal finances, to help understand finance concepts like saving, budgeting, and investing. The next seminar will be held at Ngee Ann Polytechnic featuring speakers who certainly know what they're doing:
Bryan Choo, Founder, Managing Director of TSL Media – traits needed for entrepreneurship
Jake Tee, Associate Director, Investment (Consumer) of Temasek International – tips on saving and investing
Paul Liu, Head of Wholesale Distribution, Lombard Odier – tips on budgeting
Whether you're up for a monopoly-inspired game on life insurance or a wheel spin for stocks, all credits earned from games can be used to redeem free food and drinks like ramly burgers and thai milk tea. Here's what you can look forward to:
– Games –
All stalls are cashless, so grab a complimentary Carnival Card and make your way through the games to earn Space Gold credits – use them to redeem free food. Everyone starts with 300 Space Gold. Much like a stock market, the prices of food fluctuate depending on the demand of the crowd but when we were there, prices of food ranged from 550 to 700 Space Gold.
Note: you need to play the games to earn Space Gold, so make your way to the registration booth as soon as you reach!
The Molecules – ball toss
Predict how many balls you can clear within two rounds, but make sure you aren't overly ambitious in your estimation. The balls symbolise loans – meaning debt – so make sure you set realistic goals. You've just got 30 seconds per round, and the balls that aren't cleared in the first round are multiplied by two for the second round – ugh, much like interest repayments.
22nd Century Stock – wheel spin
Meant to replicate real-life scenarios in the stock market, this wheel spin offers up a bunch of different scenarios. From "Internet bubble burst" to "Epidemic disease", pick stocks from various industries like food production and telecoms. Psst, the trick is to diversify so even when you spin the wheel thrice, you won't be so greatly hit by any single situation.
Learn from our mistakes – we actually lost 100 Space Gold here because we were emotionally invested in pharmaceuticals and telecoms.
Cashuristic – spot the difference
There'll be three information boards presented here, replicating the check-out pages of websites. Your job is to closely inspect the faux website to see which is trustworthy. In other words, which one isn't scamming you? It's pretty easy, especially when you notice only one site has features like a "https" URL and OTP requirement.
Space Runner – ball-in-a-maze puzzle
This reminds us of the ball-in-a-maze game we used to play as kids – but they were a lot smaller and easier to handle. Get more points by aiming for the green holes. The trick here is to strategise, depending on the level of risk you're comfortable with. Those who are risk-averse will take the easiest route while those with a greater risk appetite will be navigating those booby traps to get higher returns.
Time Machine – insurance monopoly
Here's a giant game of monopoly. Find three other players and decide what type of insurance coverage you need. Everyone starts with $2k and there are different rates for life, health, and personal accident insurance. Although life insurance might be the priciest at $1k, it might be best choice if you're unlucky enough to draw a Death card.
Since life isn't always sunshine and rainbows, it's worth getting insurance coverage to help protect yourself from any unfortunate events.
– Food –
Since you'd have worked up an appetite while playing the games – physically and mentally – use all the Space Gold you've earned to reward yourself with some tasty food. Before deciding on what foods to dish out, My Money @ Campus polled students to find out what their favourite carnival foods were.
You can savour sweet treats like popcorn, churros and thai milk tea as well as chow down on mains like ramly burgers and fish shnack – a don with your choice of meat that's sprinkled all over with crisp fish skin. And the best part is, these foods might be free but they come in generous servings.
We tried the Sh-Ken Don for 700 Space Gold. It came with honey miso chicken, a glorious onsen tamago, and sprinkled bits of fish skin on top of Japanese rice. Other options include: Sh-Nack Don – grilled beef with Cajun fish skin and Sh-Otah Don – grilled otah with tom yum fish skin.
Financial planning with My Money @ Campus
Minister of Education Mr Ong Ye Kung taking a photo with student volunteers at the launch of My Money @ Campus.
Financial planning doesn't seem like it'll be fun and games but it certainly is with My Money @ Campus' fun game booths that'll get you financially-savvy in no time. Head down to one of the polytechnics, and when you're there, remember to take part in their IG photo contest to win prizes like a Fujifilm Instax Mini 8 Instant Film Camera. Simply take a photo with their event poster and use the relevant hashtags.
---
This post was brought to you by MoneySENSE, ABS, and Citi-SMU Financial Literacy Programme for Young Adults.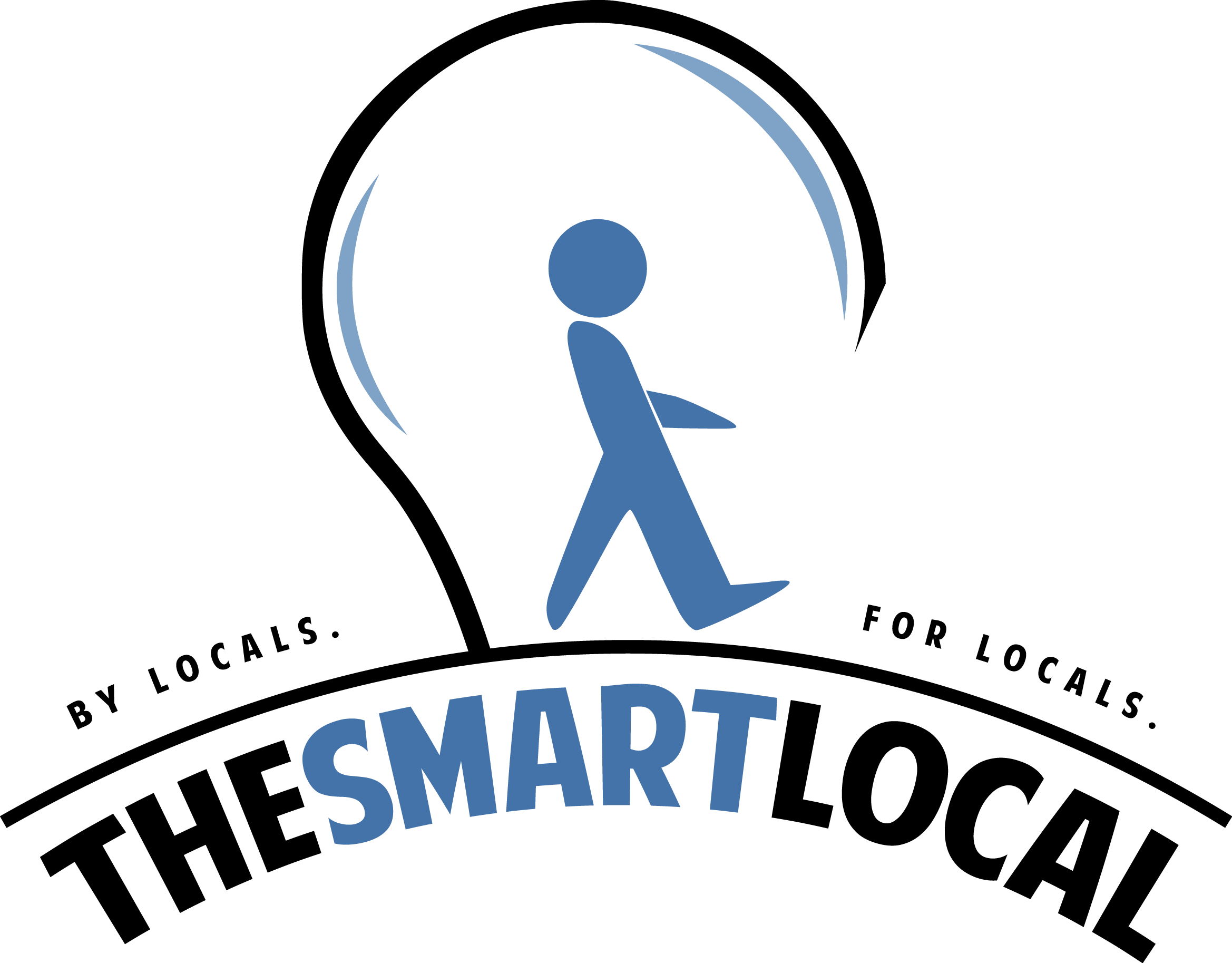 Drop us your email so you won't miss the latest news.