Cheap oysters in Singapore
Image adapted from: @angiesoysterbar
When your brain tells you you're craving Hokkien mee, there's nothing stopping you from walking two blocks down to dabao some. But when your brain tells you you're craving plump, succulent oysters, your wallet responds with a resounding "you shell not".
Meet your saving grace: these 13 restaurants with oysters costing less than $2. Now you have no reason to abstain from indulging in the sins of the (oyster) flesh.
Note: Prices are subject to GST and service charge. 
– Cheap oysters with no additional purchase required –
1. Oyster Co – $1.99 daily
Image credit: @oystercosg
Oyster Co at Clarke Quay serves up freshly shucked oysters at $1.99 everyday. Flown in from Canada, the oysters have got a creamy texture with a nice balance of brininess and sweetness. You can pair them with dipping sauces like Cilantro & Lime or Hainanese Chilli at $1 each.
Image credit: @adizakbah88
Oysters aside, those looking for a fuller meal can opt for Oyster Co's other dishes like this platter of classic British style Fish & Chips affordably priced at $10. The batter-fried mackerel fish and straight-cut Belgian fries make for a good accompaniment with the savoury oysters.
Address: #01-06 Central Mall, 1 Magazine Road, #01-06, Singapore 059567
Opening hours: Daily: 12PM-11PM (Last order for food at 9.30PM)
Telephone: 8181 1525
Facebook 
2. Angie's Oyster Bar – $1 from Mondays to Saturdays
Image credit: @angiesoysterbar
Perched right on the 45th floor with a view of the CBD skyline is Angie's Oyster Bar, where you can get your hands on this platter of Black Pearl and Fine De Claire oysters. From 6PM to 8PM on Mondays to Saturdays, each oyster costs $1, with a minimum order of 6 oysters. These plump morsels start out slightly bitter, but promise a sweet and salty finish before gliding down your throat.
Image adapted from: @vvdramamamaqueen
Don't miss out on the alcohol as well. Angie's Oyster Bar serves Beer Paddles at a steal, with 5 glasses at $20. You'll get to choose from 8 different types of Lervig beer, including the Jul Winter Ale and Konrad's Imperial Stout. Also, tuck into their Mussels & Clams that go at $19 for 350g, which comes with a free flow of fries and a bread basket with a top-up of $4.
Address: 50 Raffles Place #45-01, Singapore 048623
Opening hours: Mon-Fri: 12PM-2.30PM, 6PM-10PM | Sat: 6PM-10PM (Closed on Sundays)
Telephone: 6221 9555
Website
3. Bar on Chulia – $1 on Thursday, $1.50 on Friday
Image credit: @shu55min
End the week on a good note with Bar On Chulia's Happy Hour deals. On Thursdays, treat yourself to $1 oysters after 5PM, or head down on Fridays to get oysters at $1.50 each. Fresh from Canada, these oysters are tender and succulent, and pair perfectly with a splash of lemon.
Image credit: @baronchulia
The 1-for-1 deal on all premium spirits on Thursday shouldn't be ignored as well – these glasses of house whisky are the best way to unwind as you pop your platter of oysters. On Fridays, you can enjoy all draught beers at $10/pint, while all spirits and wine go at $7.
Address: 67 Chulia St, Singapore 049515
Opening hours: Mon-Thu: 11AM-12AM | Fri: 11AM-2AM (Closed on weekends)
Telephone: 6438 0566
Website
4. Teru Sushi – $1 daily
Image credit: @riinns
Enjoy oysters the Japanese way at Teru Sushi in the Tiong Bahru neighbourhood. These Hiroshima Oysters, known for their depth of flavour and juicy flesh go at $1 each – all day, errday. They also come garnished with momoji-oroshi (grated daikon radish with chilli oil) and a dash of spring onion for a light crunch.
Image credit: @im_tommer
Tuck into their other specialties like the Sashimi Moriwase ($22) with thinly sliced white tuna, salmon and amaebi (sweet shrimp). Or, go for their signature Shiok Maki ($20), a creamy combination of eel, avocado and salmon rolls topped off with their homemade special sauce.
Address: 50, Tiong Bahru Rd, Singapore 168733
Opening hours: Daily: 12PM-2.30PM, 6.30PM-10.30PM
Telephone: 6438 5394
Website  
5. Wine Mansion – $2 on Tuesday, Friday and Saturday nights
Image credit: @aggie_rim
You probably haven't heard of this one: tucked away in Keong Saik Street is Wine Mansion which sells oysters at $2 each on Tuesday, Friday and Saturday nights. Flown in from the US, these oysters are known for having fluted edges and the flesh is creamy with a light sweetness to it.
Image credit: @vinny2508
Opt for their Baked Oysters ($24 for 1 dozen) as well – they're loaded with cheese, spring onions and bacon bits that'll give the oysters an extra bite. The added dimension of creaminess from the cheese cuts through the briny seafood taste as well.
Address: 20 Keong Saik Rd, Singapore 089127
Opening hours: Mon-Fri: 12PM-2.30PM, 5.30PM-12AM | Sat: 5PM-12AM (Closed on Sundays)
Telephone: 6225 4468
Website 
6. Humpback – $2 daily from 5PM-8PM
Image credit: @wasabieman
Humpback's Happy Hour oysters go at at $2 each, everyday from 5PM to 8PM. The Hama Hama, Eld Inlet and Hammersley Inlet oysters are from Washington, USA, while the Golden Mantle oysters are from British Columbia, Canada. These West Coast oysters are less salty than East Coast oysters and are plumper with a creamier flavour.
Image credit: @zhiqi
A must-try on their food menu is the Torched Salmon ($19) with preserved lemon, cucumber, mustard seed, and ginger shoyu – it makes for a refreshing pairing with the fresh oysters. Another crowd-favourite snack is the Alaskan Crab ($15) with ricotta and sesame on toasted brioche bread.
Note: Humpback serves its food in smaller, sharing portions so it is recommended for customers to order 6 to 9 dishes per table of 2. 
Address: 18-20 Bukit Pasoh Rd, Singapore 089834
Opening hours: Mon-Fri: 5PM-12AM | Sat: 5PM-11PM | Sun: 11AM-3PM
Telephone: 9772 9896
Website
7. The Pelican – $2 on Tuesday and Thursday nights
Image adapted from: @danandesthersg
Against a gorgeous waterfront view from One Fullerton, you can get these freshly shucked oysters from The Pelican at $2 per piece on Tuesday and Thursdays from 6PM to 9PM. These come with an accompanying Mignonette Sauce consisting of vinegar, minced shallots and freshly ground pepper.
Image credit: @kevinkhoobl
Apart from the oysters, this Grilled Seafood Platter ($158) is definitely the star of the show here. It's a massive spread comprising of a whole barramundi, grilled squid, a whole baked lobster, grilled corn and tomatoes – good enough to feed 2 to 3 hungry people.
Address: 1 Fullerton Road, #01-01 One Fullerton, 049213
Opening hours: Mon-Sat: 12PM-3.30PM, 6PM-11.30PM | Sun: 12PM-4PM, 6PM-10PM
Telephone: 6438 0400
Website
8. Ginett – $1 on Thursday nights
Image credit: @ginettsingapore
Ginett at Hotel G is no stranger to the oyster game. On Thursday nights starting from 6PM, you'll get to indulge in Fine De Claire oysters at $1 per piece. These oysters are flown in from France and hailed for their salty flavour. The younger oysters promise a smooth and sweet finish, while you'll get to enjoy the slight meatiness of the more mature oysters.
Image credit: @ginettsingapore
And it's not just oysters you'll be getting at a steal here. Ginett makes any dull night a special affair with their 1-for-1 main courses on Monday. From 6PM, you can head down to try out classics like the Ribeye Steak ($44) with a refreshing bearnaise sauce, or opt for the Scottish Salmon ($32) which is Salmon back served with creamy spinach.
Address: 200 Middle Road, Hotel G, Singapore 188980
Opening hours: Mon-Thu: 7AM-11.30PM | Fri-Sat: 7AM-12.30AM | Sun: 7AM-11.30PM
Telephone: 6809 7989
Website
– Cheap oysters with drink purchase required –
9. The Beacon – $1 on Friday nights with any drink ordered
Image credit: @saunda_ya
If you're looking to hit up a bar with good deals after work, The Beacon offers 5 oysters for $5 on Friday from 5PM-9PM, available with any drink order. They serve Mediterranean Oysters that have fine, delicate flesh, as well as Gruissan Oysters that have a more distinct taste of the sea.
Image adapted from: @leextrovertedintrovert
We recommend going for the house pours as your drink accompaniment, since you can get 1-for-1 Draft Beers, House Pours and House Wines.
Address: 6 Raffles Blvd, #01-01/02/03, Marina Square Singapore 039594
Opening hours: Mon-Thu: 5PM-1AM | Fri-Sat: 5PM-3AM
Telephone: 6883 1155
Facebook
10. The Secret Mermaid – $2 every night with any drink ordered 
Image credit: @nantheless 
Enjoy $2 oysters with a purchase of any drink at this hidden bar in the CBD. The Secret Mermaid serves fresh oysters from 7PM to 10PM every night and you can have them either plain with lemon or with ponzu (Japanese citrus) and ebiko (prawn eggs).
Image credit: @xkidultx
Since The Secret Mermaid specialises in craft cocktails, it wouldn't hurt to opt for one of their concoctions as the accompanying drink to your oysters. The Rose Oolong Negroni ($22) is a blend of gin infused with rose oolong tea, along with campari and lavender bitters. Or, if you're interested in trying something new and off the menu, their Bespoke Cocktails go at $22 each.
Address: 10 Collyer Quay, B1-09, Ocean Financial Centre, Singapore 049315
Opening hours: Mon-Fri: 5PM-11PM (Closed on weekends)
Website
11. Atmastel – $2 nett on Monday to Saturday nights with any drink ordered
Image adapted from: @atmastelsg 
Get these freshly shucked Canadian Oysters at $2 nett per piece when you order a glass or bottle of house pour at Atmastel during their Happy Hour. You can head down from Monday to Friday between 6PM to 8PM to enjoy this deal, or drop by on Saturdays from 4PM to 7PM.
Image credit: @samanwong
If you're looking for a bite to go with your bottle of Menabrea Lager ($10) or pint of Heineken ($12), this pot of Zuppa Di Pesce ($68) is worth the try as well. Loaded with market-fresh fish and seafood stewed in a mediterranean sauce with toasted garlic bread, this dish is made to feed 2, which makes up for the higher price point.
Address: South Beach Avenue, 26 Beach Road #B1-22, Singapore 189768
Opening hours: Mon-Thu: 11.30AM-2.30PM, 6PM-10PM | Fri: 11.30AM-2.30PM, 6PM-11PM | Sat: 12.30PM-11PM (Closed on Sundays)
Telephone: 6581 0085
Website
12. The Black Swan – $2 on weekday nights with any drink ordered
Image credit: @belong
The Black Swan serves up Gillardeau French Oysters for $2 per piece on Mondays to Fridays from 5PM to 8PM. There are many layers to this dish – the sourness of the champagne mignonette and lemon juice balances the creaminess of the oysters.
Image credit: @purpletsum
Treat yourself to their classic starter of Pan-Seared Foie Gras ($29) with verjus sauce and green grapes and a side of brioche bread. The $12 cocktail deal from Tuesdays to Fridays during 5PM to 9PM also lets you get a taste of signature cocktails like Powder My Nose (U.P. $21), a pleasant concoction of salted caramel vodka, apple juice, passion fruit puree and mint.
Address: 19 Cecil St, Singapore 049704
Opening hours: Mon: 11.30AM-11PM | Tues-Thu: 11.30AM-12AM | Fri: 11.30AM-1AM | Sat: 5PM-12AM (Closed on Sundays)
Telephone: 6438 3757
Website
13. Tanuki Raw – $2 every night with any drink ordered 
Image credit: @elganoid
Tanuki Raw has become a staple place for quality donburi lovers, but their $2 per piece oyster deals are worth a hit as well. For every drink ordered from 5PM to 8PM, you are entitled to 6 freshly shucked Hiroshima Oysters or French Oysters.
The Hiroshima oysters tend to be juicier, while the saltiness in the French oysters come from the natural brine when they are shucked without being washed.
Image credit: @hyoj.oh
Apart from their all-time famous Foie Gras Truffle Yakiniku ($23), Tanuki Raw also has some other pretty sweet deals that'll let you let your money's worth – like $7 for 5 slices of salmon sashimi during their daily 5PM to 8PM Happy Hour.
Address: 181 Orchard Road 04-01 Orchard Central Singapore 238896
Opening hours: Daily: 11.30AM-10.30PM
Telephone: 6636 5949
Website
Singapore's best oyster deals
Now, who said $4 was the "standard" price for oysters? With some of these places offering top quality oysters for as low as $1, you won't need to wait for a special occasion as an excuse for indulging in these creamy morsels again. In fact, these promotions run weekly through the evening, so you'll always have something to look forward to after a long day at work.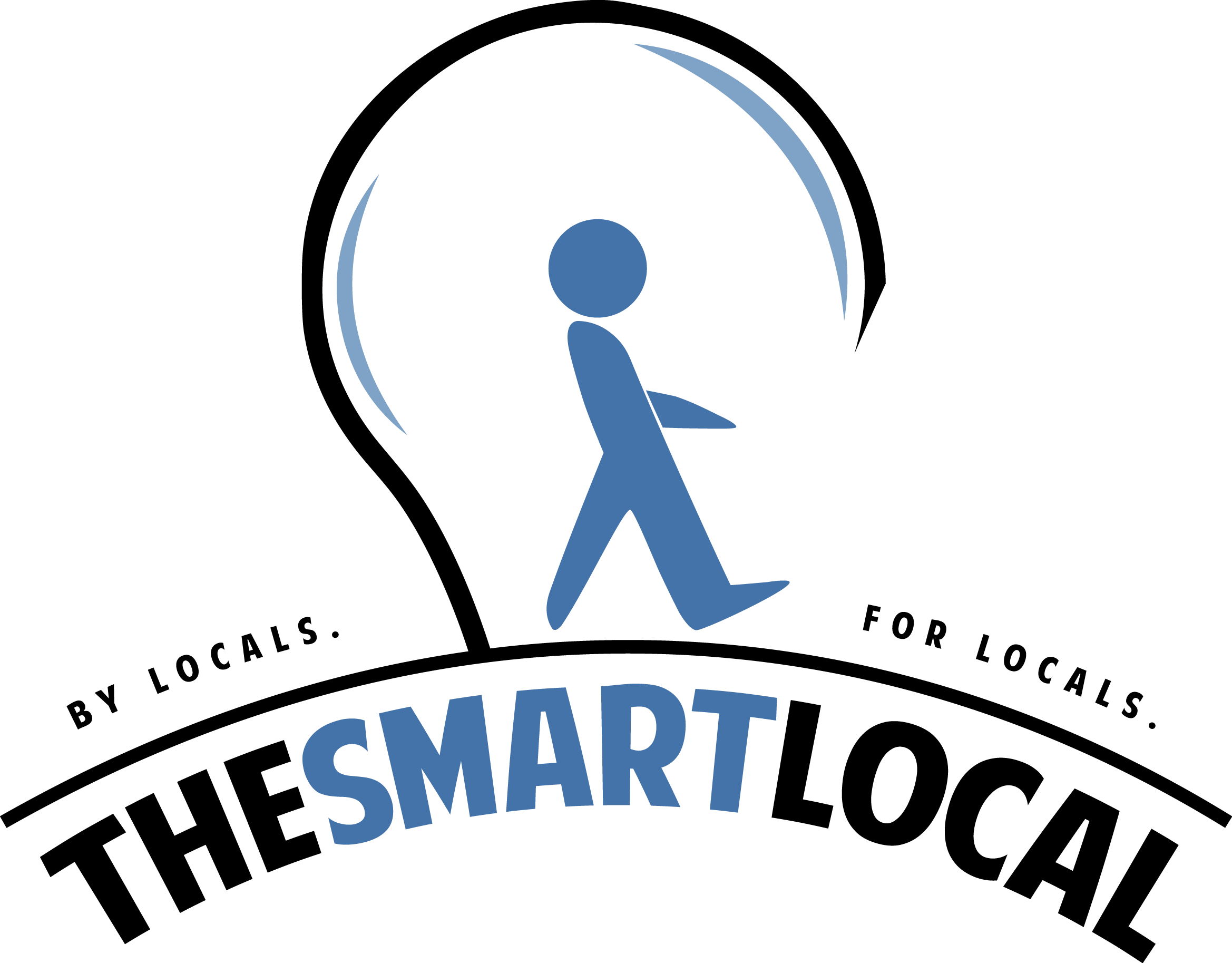 Drop us your email so you won't miss the latest news.