Things to do in Singapore in July 2018
Image adapted from: @ttrishie
So, the year has mysteriously come to its half-year mark. ALREADY. And while most of us are still going strong, we could all do with some mini breaks. There are no public holidays this July, but there are still plenty of events lined up to take your mind off work or school – with a good number of them being on weekends. From themed runs to food festivals, here's what's in store this month.
1. Have a feast and snap photos with neon backdrops at Market On Wheels
Image credit: @jessschuaa
If you didn't manage to visit Artbox Singapore this year, here's another pop-up event to cure all lingering feelings of FOMO: Market On Wheels. Lining the open spaces of Bugis right now are its colourful container stalls serving up yummy food items like Grilled Ribeye Beef Cubes ($10) from Swag Grill Bar and cheesy hotdogs (from $6) from 3 Buns.
These days, any pop-up event is almost synonymous with neon lights, and you can bet that there will be a good number of lit photo opportunities here, including a neon swing. Do drop by soon before the market wheels itself away after 14 July!
For more information, read our article on Market On Wheels here.
Date:15 June – 14 July
Time: 11AM-9PM
Venue: 200 Victoria Street, Singapore 188021

2. Get your kawaii on at the Hello Kitty Run
Image credit: @bunnybunnz
Not all of us have the motivation to get up and go running, but when Hello Kitty is involved? Sign me up. After a 2 year absence, the 5km Hello Kitty Run is coming back in Singapore on 15 July, and we hear it's going to be fruit themed. The race is a non-competitive one, so you can run at a leisurely pace along the Marina Bay stretch without pressure.
Image credit: @t1anshun
Each runner will receive a goodie bag which includes exclusive Hello Kitty merchandise including a t-shirt, zip pouch, and of course, the coveted finisher's medal. We don't know how this year's will look like yet, but if the one from 2015 is any indication, it's gonna be pretty cute.
Register here.
P.S.: If you're a fan of Hello Kitty, check out our article on Hello Kitty-themed hotel rooms near Singapore here.
Date: 15 July 2018
Time: 8AM
Venue: The Promontory @ Marina Bay
Price: $60

3. Gather your friends for a Rick and Morty-themed bar quiz night
Image credit: @rickandmorty
If you and your friends are self-proclaimed mega fans of the Sci-Fi cartoon Rick and Morty, rally together in a team (max 5 people) and fight it out with others in a trivia quiz to win a prize. The quiz night will be held at gastrobar The Armoury, and there will be charcoal-grilled fare and burgers as well as themed drinks up for purchase to help fuel your brains.
Note: no tickets will be sold at the door, so do buy them in advance on Funzing here.
Date: 2 July
Time: 7PM-8.30PM
Venue: 36 Beach Road, The Armoury, Singapore 189677
Price: $8

4. Support the freedom to love at Pink Dot 2018
Image credit: @pinkdotsg
Most of you already know that Pink Dot is an event that celebrates acceptance of the LGBT community, and the freedom to love. Last year's edition saw over 20,000 people coming together to create a beautiful rainbow formation at Hong Lim Park.
Whether gay or straight, anyone can join in – so if you'd like to show your support, head down this 21 July to enjoy stage performances and mingle with the community.
P.S.: read our article on LGBT-friendly nightlife spots here.
Date: 21 July
Time: 3PM-8PM
Venue: Hong Lim Park
5. Stretch your muscles with a free yoga session by Yoga Seeds
Image credit: Eventbrite
Yoga studio memberships don't come cheap, but this July, Yoga Seeds is kindly conducting a FREE hatha yoga session at Esplanade Park which anyone can join. The event might start earlier than your call time for work, but waking up early to stretch out those tired muscles will definitely be a rewarding and energising experience.
Register here to book your mat space.
Note: you'll have to bring your own yoga mat
If you're in need of yoga gear, read our article on affordable activewear here.
Date: 29 July
Time: 7.30AM-8.30AM
Venue: Esplanade Park, Connaught Drive, Singapore 179682

6. Grab an affordable happy hour cocktail under $12
Image credit: @angiesoysterbarsg
There's this impression that cocktails are "fancy" because they don't usually come cheap. That may be true to some extent, but there also exist plenty of happy hour deals for cocktails in Singapore which may don't know about – we're talking margaritas from $7, $10 sake cocktails, and $9.90 mojitos.
Find out more which bars these are in our article here.
7. Go on crazy cat lady mode at Singapore Cat Festival 2018
Let your inner crazy cat lady loose at the first-ever Singapore Cat Festival this 14-15 July, where there will be a breed showcase, cat adoption drive, and a series of stalls selling cat-related products at Kallang Leisure Park.
Image credit: @mykittea
It doesn't matter if you don't have a cat of your own, because other than pet supplies like carriers and treats, there will also be some booths touting cat-themed items for hoomans. Some vendors to look forward to are Kittea with their cat-themed teas, and Paintinks By Melt with her adorable watercolour illustrations.
Holistic Pets Garden will also be there with their 100% natural wet and dry pet shampoos
Image credit: @holisticpetsgarden
Note: To avoid scaring the cats, this will be a dog-free event, so kindly leave your pups at home
If you're a cat owner, read our article on cat care tips here. Us folks at TSL are cat-lovers too; you can read about our office cat Pika here.
Date: 14-15 July
Time: 11AM-9PM
Venue: 5 Stadium Walk, Kallang Leisure Park, Level 1 Atrium, Singapore 397693

8. Sing your heart out at K.STAR, Singapore's first themed karaoke bar
What's better than an uninhibited karaoke session with your buddies? Having a karaoke session in a super gorgeous tropical-themed room full of flamingo and palm leaves, that's what. We recently discovered K.STAR Karaoke, Singapore's very first themed karaoke joint, and they've got loads of special rooms to pick from – including one that looks like a bakery, and another like a mini library.
The chapel-themed room at K.STAR Karaoke
Rates are pretty reasonable too – a Mini Room which can hold 6 starts from $18/hour, which works out to just about $3/hour per person!
To find out more, read our firsthand review of K.STAR Karaoke here.
Address: 181 Orchard Road, Orchard Central #05-01, Singapore 238896
Opening hours: Sun-Thu: 12PM-3AM | Fri-Sat: 12PM-6AM
Telephone: 6634 2801

9. Enjoy a durian platter and free-flow coconut water at RWS' Durian Pop-Up
Love it or hate it, the durian is Singapore's national fruit. And if you fall in the former camp, you'll be glad to know that there's going to be a Durian Pop-Up at Resorts World Sentosa. For $20, you'll get to learn about the various flavour profiles of durians, as well as tips on selecting them and re-using their seeds and husks. All this will be done as you savour a durian sampler platter with free-flow fresh coconut water to combat the "heatiness".
If you prefer having the "roadside" experience, check out our list of neighbourhood durian stalls complete with seats here.
Date: 21 July, 28 July, and 4 August
Time: 3PM-4PM
Venue: Malaysian Food Street at Resorts World Sentosa
Price: $20 (tickets to be purchased at least 1 day in advance)

10. Rock out to live music performances at SAM Late Nights
Image credit: SAM
SAM Late Nights is back this month with live music performances by local artistes, as well as poetry readings by Singaporean poets. To top it all off, there will be an alfresco food area by Standing Sushi Bar, complete with craft beer and wine.
What's more, you'll gain free entry to SAM's "Imaginarium: Into the Space of Time" till 9pm, 2 hours after the museum's usual closing time.
Date: 13 July
Time: 6PM-10.30PM
Venue: 8 Queen Street, SAM at 8Q, Singapore 188535

11. Catch FIFA World Cup 2018 screenings at CHIJMES with all-night happy hour
Image credit: @ashley_teh
Don't bother with laggy live streams on your computer, because CHIJMES have got you covered with their massive screenings of this year's FIFA World Cup on the Lawn. So get comfy with their giant bean bags – or your own mat – and sit back with a drink as you cheer on your favourite team.
There'll also be all-night happy hour, with dining and drink discounts – including $10 nett shots from El Mero Mero, and a bucket of 5 Budweiser bottles at $49.
Find out more in our article here.
12. Stock up on fresh produce and eco-products at Sprout 2018
Shiitake Shrooms Bites from Mushroom Kingdom, one of the exhibitors that will be present
Image credit: @mushroomkingdom_sg
Health junkies and urban farming enthusiasts would want to check out Sprout, a 2-day farmers market at Suntec that's said to be the largest in Singapore. Apart from purchasing locally grown greens and health foods like organic acai berries and cold-pressed juices, you can also join their workshops on making herb butter or preparing healthy breakfasts for kiddos, just to name a few.
Register for the event here to receive latest updates and stand a chance to win a goodie bag.
For regular farmers' markets in Singapore, read our article here.
Date: 7-8 July
Time: 10AM-8PM
Venue: Hall 406 @ Suntec Singapore Convention Centre

13. Savour tasty treats at Takashimaya's Food Lovers' Fiesta
Wagyu Beef With Mushroom Maki from Pebblespop
Image credit: @thisispebblespop
When some of us hear Takashimaya, we automatically think food fairs, because their basement atrium area hosts regular foodie pop-ups – with one of the biggest being their Mid-Autumn fair. Well, it's not quite time to go shopping for mooncakes yet, but the department store is currently holding a Food Lovers' Fiesta till 8 July, with picks across all cuisines.
Expect all-time favourites like Doughnut Shack, refreshing beverages like Soi Coco's raw coconut shakes, and of course, oishii Japanese munchies like the makis from Pebblespop.
Date: 21 June – 8 July
Venue: 391A Orchard Road, Takashimaya Shopping Centre, B2, Singapore 238873

14. Staycay at a non-sleazy budget hotel under $110
Image credit: Booking.com
Fact: not all budget hotels are seedy. Some of them are pretty cushy, with pools, even. Oh, and remember Fragrance Hotel? Despite its less-than-wholesome past, it's since gone through some rebranding, and now has sleek airline-themed rooms.
Find out more about these hotels in our article here.
15. Fill your tummy with affordable local dishes at the 50 Cents Fest
Image credit: @jkxlm
With the rising cost of living, even certain hawker dishes can be pricey these days. But that won't be the case at the 50 Cents Fest at Chinatown Food Street, with traditional hawker dishes like Kerabu Bee Hoon and Kopi Gu You going for as low as 50 cents, or multiples of it.
In previous years, the event saw themes like "Back In Time To Retro 1980s" and "A Tribute To 1950s Singapore", so you can probably expect a similar throwback this year with local favourites that your gran grew up with.
Date: 28-29 July
Time: 11AM-11PM
Venue: Smith Street, Chinatown Food Street, Singapore 050335

16. Indulge in a sweet-tooth's paradise at Marina Square's Cake Club
Image credit: @bloomsburybakers
Good news if you're a lover of all things sweet – Marina Square is opening a Cake Club over 7 weekends starting 14 July, with a line-up of activities including workshops for cake decorating, cookie painting, and crafting of sugar flowers.
The entire area will be decorated like a Willy Wonka-esque wonderland, and there will be a pop-up retail space featuring all sorts of sugary delights like cupcakes and chocolatey treats. Some popular ones to look out for are Bloomsbury Bakers, Clipper Tea, and Milk Moons.
Date: 14 July – 26 August (Sat & Sun only)
Time: 12PM-9PM
Venue: Marina Square Glasshouse, #03-03

17. Visit some of the lesser-known prawning places in Singapore
Image credit: @vennnnn
Orto and Hai Bin are the first places one usually thinks of when prawning is mentioned, but there are actually many other lesser-known prawning ponds in Singapore with cheaper prices – one of which is fully air-conditioned, and another which offers lemon herb or curry powder seasoning instead of the usual chilli sauce.
Find out where these places are in our article here.
Activities and events in July 2018
Time flies when you're having fun, so even if you're going through a bit of a mid-year slump, you'll breeze through this month with so many fun activities keeping you sane. Any event is more enjoyable when experienced with your nearest and dearest, so go on and share these in all your group chats – before the rest of Singapore finds out about them!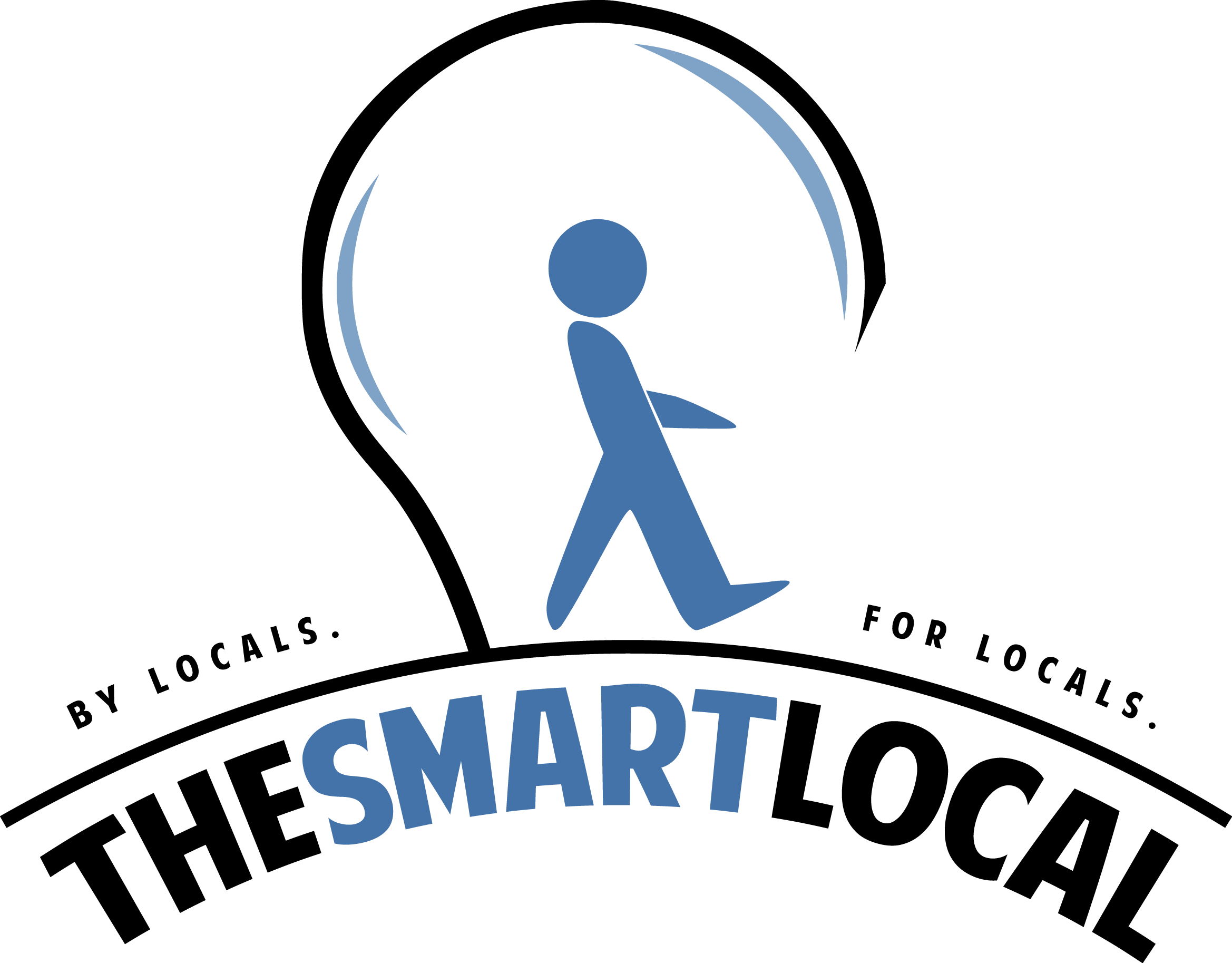 Drop us your email so you won't miss the latest news.