Discounted activities for DBS/POSB Cardmembers
---
'Tis the season to kick back and let loose. But with all the school vacations or Annual Leave days and no overseas trip to fly off to, what's a Singaporean to do to wrap 2020 up on a high? Start wrangling up your hangout squad and planning your Singapoliday itineraries 'cause DBS/POSB Cardmembers are getting discounted activities galore.
Pump up your adrenaline and experience being a tourist in your own country with up to 40% off attractions like Jewel Changi's Canopy Park, cable car rides and an insider tour around Sentosa Island. On days where you prefer to be chillin' like a villain, there are also discounts of up to 50% off streaming subscriptions for VIU and meWATCH, and Golden Village ticket deals.
---
1. Singapore Cable Car – 40% off rides & discounted Cable Car Sky Dining
---
What better way to marvel at the Sentosa island scenery than with an aerial view within Singapore Cable Car cabins. The ride grants unblocked, bird's-eye perspectives of lush greenery as well as architectural landmarks spanning Mount Faber, Harbourfront and Sentosa. A round-trip Cable Car Sky Pass is now available for 40% off with the promo code DBS2020.
Bring your cable car experience to greater heights with a sumptuous 4-course meal in the air. The Cable Car Sky Dining Stardust Cabin package travels three rounds and lasts for 90 minutes, so you can take your time to savour options like Wagyu beef cheek, Norwegian salmon fillet and char-grilled whole lobster. Save 10% off with the promo code DBSSKY10.
Valid from now till 31st March 2021.
Find out more about DBS/POSB's Singapore Cable Car discounts.
---
2. White Sails – 15% off yacht charter to Lazarus Island
---
Setting sail on a yacht is a Crazy Rich Asians type of activity most of us wouldn't dream of partaking in, but White Sails' 15% off yacht charter promo will help to realise this fancy-living fantasy. Use the promo code WSDBS15 to save up to $127 off a 4-hour yacht charter, ferrying a total of 5 pax to idyllic Lazarus Island.
Two kayaks, two snorkel kits, two fishing rods and one floating mat will be included for you and your sailing buddies. The yacht also has an open-air net for you to chill, take in 360-degree ocean views, and snap a boatload of Instagram-worthy photos on.
Bonus: Get 10% off add-on experiences such as a BBQ food package and grilling service onboard. If you thought chalet BBQs were memorable, wait till you get the taste of freshly grilled meats while out at sea. 
They also offer a City Skyline Cruise which sails past Marina Bay, and a Southern Islands Cruise which takes you through Lazarus Island, St John's Island, Kusu Island and Sisters' Island for a full-fledged sea expedition.
Valid from now till 30th September 2021.
Find out more about DBS/POSB's White Sails yacht charter discounts.
---
3. Jewel Changi Airport – up to 25% off attractions like Mirror Maze & Canopy Bridge
---
People flock to Jewel Changi for good food, retail therapy and Eastside chill vibes in general, but you may have missed out on the hidden thrills of Jewel Changi attractions. Offering plenty of excitement for both kids and the young at heart to bounce, slide and frolic around, everything is within a comfy air-conditioned environment overlooking the gorgeous Rain Vortex waterfall.
Save 20% off bundle packages combining the Hedge Maze, Mirror Maze and Canopy Bridge. The bundle packages also include the Canopy Park, and Manulife Sky Net sessions for both walking and bouncing. If you prefer to pick and choose only the activities you want, opt for ala carte tickets and get 25% off each attraction, with the exception of Canopy Park.
Valid from now till 28th February 2021.
Find out more about DBS/POSB's Jewel Changi attraction discounts.
---
4. Golden Village – discounted movie tickets & Coca-Cola® combos
---
Heading to the movies was an activity sorely-missed throughout Circuit Breaker (CB), and what better way to usher cinema-going back into our lives than with some discounted Golden Village movie tickets*. Get $3 off Gold Class® shows, $2 off Gold Class Express shows, and $1 off all other ticket types. You now have a reason to experience Gold Class® and live in the lap of luxury!
No movie sesh is complete without some snacks to munch on, and DBS/POSB Cardmembers get to enjoy discounted popcorn and Coca-Cola® combos with the purchase of any movie ticket. To enjoy these movie ticket and F&B deals, just make payment with a DBS/POSB Credit or Debit Card, or DBS PayLah!.
Valid from now till 31st December 2020.
Find out more about DBS/POSB's Golden Village discounts.
*Discounted Gold Class® and Gold Class Express tickets are valid Mon – Wed only, and not valid on PH/eve of PH.
Discounted tickets for regular movies are valid daily, except PH/ eve of PH.
---
5. Viu – 50% off streaming for Korean, Japanese & Chinese shows
---

Image adapted from: Viu
Most streaming platforms are rather limited in terms of Asian options. Viu lets you stream both classic dramas as well as the latest releases when it comes to Korean, Chinese and Japanese shows. Episodes are available online as fast as 8 hours after the original telecast, so you won't have to wait eons for the web upload or live in fear of spoiler alerts.
Besides zero ads, Viu Premium also allows unlimited downloads so you can watch on-the-go without worrying about depleting your mobile data. To enjoy 50% off a premium subscription for your choice of 90, 180 or 360 days, just key in the promo code DBS + the first six digits of your DBS/POSB Card number.
Valid from now till 31st July 2021.
Find out more about DBS/POSB's Viu Premium subscription discounts.
---
6. Sentosa Island Bus Tour – 40% off Fort Siloso & Sentosa Cove tour
---

Fort Siloso Skywalk
In the spirit of rediscovering Singapore and being a tourist in our own land, hop aboard the Sentosa Island Bus Tour and relive the good ol' days of school excursions. The two-hour guided tour will bring you through the luxurious Sentosa Cove, lively Resorts World Sentosa theme park, and Fort Siloso – where you can stretch your legs and embark on an 11-storey skywalk.
Tickets are originally priced $25 per adult and $20 per child, but DBS/POSB Cardmembers get 40% off. At just $15 and $12 per adult and child respectively, you'll get to enjoy a relaxing bus expedition and discover nuggets of info about Sentosa Island along the way.
Valid from now till 31st March 2021.
Find out more about DBS/POSB's Sentosa Island Bus Tour discounts.
---
7. meWATCH Prime – up to 40% off subscriptions on meWATCH Prime & HBO GO bundle
---

Image credit: Mediacorp
Mediacorp programmes have always been a staple of life in Singapore, entertaining school kids and grandparents alike. meWATCH Prime lets you stream the latest Mediacorp dramas and more, even before they get broadcast on TV, so you can quell your suspense from the last episode's cliffhanger. 
Get 40% off a three-month meWATCH Prime subscription with the promo code DBS40, and your entire household will get to share in the viewing pleasure. Alternatively, you can top up your subscription to a meWATCH Prime and HBO GO bundle at just $16 per month (U.P. $23.88), and add Hollywood blockbusters and award-winning Original series to your to-watch list.
Valid from now till 30th June 2021.
Find out more about DBS/POSB's meWATCH Prime & HBO GO discounts.
---
8. Madame Tussauds – 40% off tickets to celebrity wax museum
---

Image credit: Madame Tussauds Singapore
Back when international travel was possible, celebrity encounters when we go overseas or when they come to Singapore for concerts were a once-in-a-blue-moon thrill. Until those days return, there's always trips to Madame Tussauds where we can get up close and personal with lifelike figures of our favourite stars and fictional characters.
Admission is 40% off when you get your tickets online via the Madame Tussauds Singapore website with the promo code DBS25. This brings the tickets down to just $25 per adult, and 15 per child (U.P. $42 and $32 respectively). Walk-in visitors also get to enjoy 20% off their tickets.
Bonus: Happening from 9th – 23rd November 2020 only, get 1-for-1 Madame Tussauds tickets with the promo code DBS1FOR1.
Valid from now till 31st July 2021.
Find out more about DBS/POSB's Madame Tussauds discounts.
---
9. Reality Rift Arena – up to 15% off gaming session with private room
---

Image credit: Reality Rift Arena
Not all of us can afford a top-notch gaming PC, but that doesn't mean we have to put ourselves through infuriating lags and rage quits. Conveniently located at Bugis+, Reality Rift Arena is an internet cafe where you can get in the zone and play Valorant, Call of Duty, Dota and tonnes of other computer games on high-performance PCs and speedy internet connections.
Although they have open-area PC spaces, top up just $1 per hour from Monday to Thursday or $2 per hour from Friday to Sunday to enjoy the comfort and privacy of their dedicated Gaming Rooms. Get 10% off their Gaming Room slots with a minimum booking of two hours, and 15% off if you happen to own a DBS Live Fresh Card.
Bonus: From now till 31st November 2020, new customers will get 1-hour of free PC gaming for free. A perfect chance to give their facilities a whirl if you've never tried before!
Valid from now till 31st December 2020.
Find out more about DBS/POSB's Reality Rift Arena discounts.
---
10. Singapore Flyer – 20% off Singapore Flyer Tickets & 10% off total bill at Sky View Pavilion
---
Besides providing panoramic views of our spectacular skyline, Singapore Flyer is also the site for various dining options – both on the ground and 165 metres high in the sky. DBS/POSB Cardmembers are entitled to 20% off Singapore Sling Flight and Premium Champagne Flight tickets.
A feast for the eyes is best paired with a feast for the tummy, and you'll be able to enjoy 10% off your total dine-in bill at Singapore Flyer's ground-level mod-Cantonese restaurant – Sky View Pavilion. Those who want to wine and dine while soaring above the CBD's twinkling lights can also explore the Singapore Flyer Sky Dining option – featuring four courses of Western, Chinese or vegetarian dishes.
Valid from now till 30th December 2020.
Find out more about DBS/POSB's Singapore Flyer discounts.
---
Save on activities and attractions in Singapore with DBS/POSB Cards
---
We may be stuck in Singapore, but there's nary a lack of things to do to end 2020 on a fun and exhilarating note. These activity discounts have got you covered, whether you're planning an extravagant celebration on the seas or among the stars, or beating everyday boredom with a gaming session or a trip to the movies.
Switch things up between adventures out and about and idyllic days spent cosying up to your loved one, catching up on shows. All you need is your DBS/POSB Card in tow, and you'll be good to enjoy these exclusive discounts for the months ahead.
---
This post was brought to you by DBS.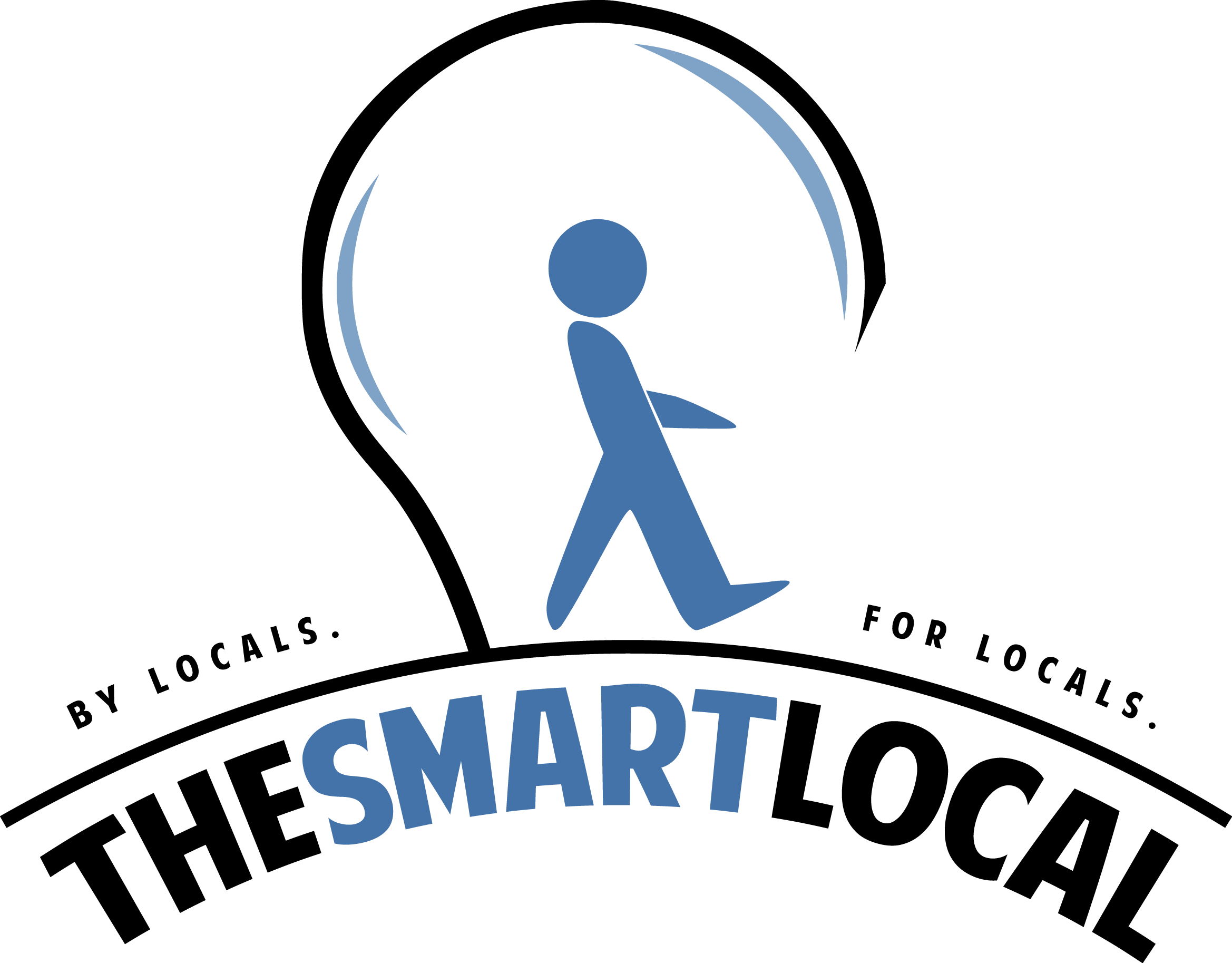 Drop us your email so you won't miss the latest news.