How to sell your clothes in 2021
---
During the Circuit Breaker, many of us probably fell down the rabbit hole of online shopping to combat boredom. With Chinese New Year fast approaching, selling your clothes is the best way to not only clear your overflowing wardrobe, but earn some cash for more new outfits to refresh your style.
As flea markets in Singapore remain closed due to Covid-19 restrictions, we've broken down the easiest ways to declutter your wardrobe and rake in spare cash, including online social shopping platforms, re-commerce stores which manage the logistics for you, and clothes swaps where you can trade your old threads for new treasures.
For more resources to revamp your wardrobe, check out:
---
– Social shopping platforms –
---
Perhaps the most well-known method, social shopping platforms have dominated the second-hand clothing scene in recent years. 
It's convenient, allowing you to sell clothes on-the-go without having to commit to renting out a space and risk losing money if you don't make sales. These are the best options if you have the time to list out each item individually, and either meet up with buyers or invest in mailing. 
---
1. Depop
---
Image adapted from: Depop
If you're having trouble finding someone to buy your clothes on Carousell, try Depop (Depop app on App Store | Depop app on Google Play) instead to cast a wider net. With close to 15 million active users on the app, you'll be able to reach both local and international buyers. 
Because the user base consists of people beyond our Little Red Dot, there's a good chance that a run-of-the-mill blogshop staple that seems ordinary to Singaporeans may be highly sought after by the foreign crowd.
The process of selling on Depop is very similar to Carousell, where you simply have to snap a photo of the item and quote a price. However, there is a 10% flat fee collected by Depop when an item is sold. 
International shipping does vary depending on the size and weight of the item, but you can refer to the Depop shipping rates guide so you can list your items appropriately and plan ahead for international postage fees.
---
2. Facebook Marketplace
---
Image adapted from: Facebook Marketplace
Those who have ever browsed through Facebook Marketplace might have been enticed by listings of "free" items, only to be sorely disappointed after messaging the seller and finding out that it actually costs hundreds of dollars through hidden mailing and servicing fees.
While some things are indeed too good to be true, there are still reliable groups on Facebook Marketplace that aren't out to scam you. With thousands of legitimate sellers and buyers, check out groups like East Coast Preloved Sales, Singapore Online Flea Market or SG Buy & Sell to sell your clothes. When in doubt, always read the member reviews within that group.
---
3. Telegram channels & chat groups
---
Image adapted from (L-R): Sell Ur Clothes, SG Carousell
Telegram is known for many things, from sticker packs and Bridge bots to meme subscription groups. Apart from receiving updates on news and food deals, Singaporeans can even sell their clothes via Telegram channels. Prospective buyers can easily private message you without your confidential information like your phone number being known.
With the easy sharing function, your items are sure to be seen by thousands of people. Some popular channels include Sell Ur clothes, Dayre Selling, The Fleur Boutique, and SG Carousell.
---
– Re-commerce platforms –
---
If you're tired of painstakingly uploading listings only to have them drowned out by hundreds of similar items online, try re-commerce platforms instead.
They settle the transactions for you and, although the cashback is relatively lower because you'll be splitting the earnings, it's a more efficient way to clear out your closet in bulk and reach a higher volume of human traffic. 
---
4. Refash
---
Image credit: Refash
With 10 branches scattered across Singapore, chances are that you've stumbled across a Refash outlet before. A second-hand clothing store with a proper boutique feel not too far a cry from local favourites like Love Bonito, Refash is a go-to for high quality items that you just can't seem to sell online.
Simply pack up your clothes and either drop them off at the nearest Refash outlet or have them picked up from your doorstep for $10. The clothes you deposit will be ranked from tiers A to C, with better known brands like The Editor's Market fetching up to $6 cashback after the store's share of the pie, while unknown brands can net you roughly $0.50. 
The payouts can take up to 30 days after your clothes are accepted, provided that customers actually purchase your pieces. But this method is still a quick and easy way to earn money without having to deal with MIA buyers and constantly responding to "Carouhell" messages.
---
5. Style Tribute
---
Image adapted from Style Tribute
Instead of selling blogshop clothes IRL, Style Tribute specialises in selling luxury clothes, bags, and accessories on their dedicated online platform. If you've ever splurged on a Chanel purse and realised a few months later that it's just been sitting in your closet collecting dust, try listing it here to help it find a new owner. 
With a quick online listing, your preloved luxury goods get added to their web catalogue and you only need to send the item to their headquarters when it gets sold. This will earn you up to 80% of the recommended resale price. 
For those who don't want to do extra work and don't mind smaller returns, there's also an option for immediate concierge pick-up where they list the item for you and pay out up to 75% cashback for items more than $1,000, and up to 70% for cheaper items. 
The best part about using Style Tribute is that they appraise your items for free, so you can have a stress-free experience even if you're a noob at selling luxury items.
---
6. Vestiaire Collective
---
Image adapted from: Vestiaire Collective
While both online platforms are focused on reselling luxury goods, Vestiaire Collective is based internationally unlike Style Tribute which has physical headquarters stationed in Singapore. With a larger pool of users spanning Europe, Australia, UK, and the US, the likelihood of your item being sold also increases.
To sell your items, just download the Vestiaire Collective app (Vestiare Collection app on App Store | Vestiare Collection app on Google Play) and list your items using an easy-to-follow form. Successful purchases can earn you up to 80% of the platform's listed price. 
You only need to send your items to the global headquarters when it's sold, so you can rest assured that your precious branded goods will be safe in your wardrobe until then. 
---
7. Loop Garms
---
Image credit: @haha_archives
If your closet is full of past-decade hand-me-downs that look like something a hipster grandfather would wear, Loop Garms is the perfect place to hand them over. Located in Jalan Besar, this hidden gem blends in with the olden-day shophouses that line the streets, but is hot on the radar of fashion-forward youngsters. 
To sell your vintage pieces or #hypebeast finds, bring the items down to the store and get either 30-40% of the appraised price in cash or 50-60% in store credit. The latter is a good option for those who are constantly on the prowl for vintage wear, veering away from mass-produced clothes that are so common you might bump into someone wearing the same thing.
Location: 635 Veerasamy Road, #01-148, Singapore 200635
Opening hours: 12PM-7.30PM, Daily
---
– Clothes swaps –
---
While earning cold, hard cash may seem enticing, the amount you earn wouldn't exactly be enough to fund your many style changes. 
Swapping your clothes allows you to refresh your wardrobe whenever you want to, with instant returns you could even change into on the spot. Killing two birds with one stone, you can find high-quality preloved goods that suit your style, while simultaneously clearing your closet of the clothes you haven't worn in months – provided they're in good condition, of course.
---
8. Swapaholic
---
Image credits: Swapaholic
The Swapaholic online store has a wide selection of preloved clothes to choose from, including clothes for men, kids, and even exclusive collections from Singaporean celebrities like Ming Bridges. 
However, if you're the type who likes to see and feel the clothes IRL, Swapaholic's pop-up shop at Orchard Central is the perfect place for you to do some weekend shopping – without actually forking over any money. 
To swap your clothes, simply sign up for a membership ranging from $49-$164 depending on the number of clothes you wish to give away. Once your items undergo quality checks, points will be credited to you and you can use them as a form of currency in-store, be it on- or offline. Be sure to pre-register your in-store slot through your account to avoid long queues.
Location: 181 Orchard Road, #04-07 Orchard Central, Singapore 238896
Opening hours: 11AM-10PM, Daily
---
9. The Fashion Pulpit
---
Image credit: The Fashion Pulpit
The Fashion Pulpit works in almost the exact same way as Swapaholic. With memberships ranging from $35 all the way to a whopping $599 for heavy-duty clothes swappers, the number of pieces you can donate also depends on your membership status. 
While the E-Swapping feature on their website is currently undergoing maintenance, you can still head down to their store at Marina One The Heart to check out their offerings and drop off your unwanted apparel IRL.
Location: 5 Straits View, #01-04 Marina One The Heart, Singapore 018935
Opening Hours: Tue – Sun 11AM-7PM (Closed on Mondays)
---
– Other alternatives –
---
If all else fails and you're still stuck with a mountain of clothes, here is another option to consider so you can declutter once and for all. You may not be raking in big bucks, but at least you'll be clearing significant amounts of space in your wardrobe.
---
10. Karang Guni
---

Image credits: Karang Guni
You'd probably recognise karang guni men from their loud horns and catchy chants, lugging large heaps of newspapers and old, unwanted electronics. Upon special request, karang guni men can even buy old clothes from you, provided that your loot weighs at least 800G. 
If a karang guni man ever passes by your house, you can ask them if they'll accept your clothes based on the approximate quality and amount. You can even make a special request for them to specially collect your clothes right from your doorstep through the karang guni website.
The amount of money you get back is extremely little, so save this as a last resort for your clothes that really CMI.
---
Declutter your wardrobe in 2021
---
Earning some extra cash on the side is always welcome, and selling your clothes give them a new lease of life. By doing your part to combat textile wastage, you'll also be contributing to saving the environment. 
If you have only a few loose pieces, social shopping platforms can get you quick and convenient cashback for your item. However, if you are planning to sell and clear your closet in bulk, re-commerce platforms and clothes swaps may be more suitable. Lastly, donating your clothes to charity is another option to consider to help those in need.
For more ways to manage your finances in 2021, check out: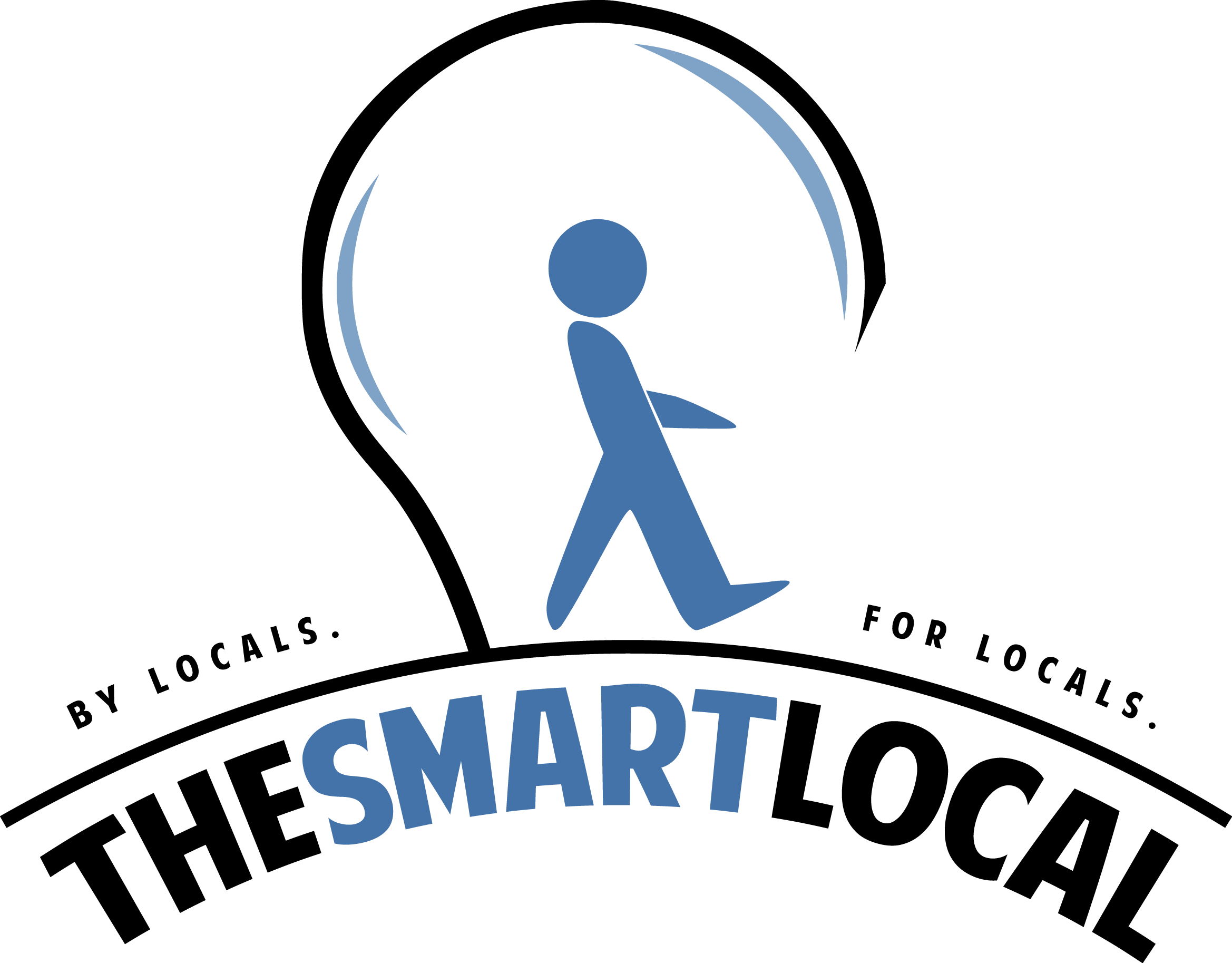 Drop us your email so you won't miss the latest news.