Money-saving tips for financial resilience
---
If there's anything 2020 has taught us, it's that anything can happen at any time. In just the short span of 8 months, we've faced a pandemic and are adapting to a whole new lifestyle of safe-distancing. As we scan SafeEntry QR codes and limit the number of people we see daily, we can't help but wonder what life will throw at us next. With turbulent changes to the economy, now's a great time to reflect on our spending habits. Here are some essential money-saving tips to build up your financial resilience to cushion the blow of the unexpected.
---
1. Set a monthly budget and stick to it
---
Setting a monthly budget sounds like the most basic thing that most Singaporeans would do to manage their finances, but truth be told, it's easier said than done. Impulse buys and unexpected expenses such as medical bills can easily lead you to drain your bank account, so to avoid this, it's important to practice self-discipline and stick to your budget.
One simple rule of thumb to follow is the 50/30/20 method:
50% for needs

such as mortgage, groceries, utility bills and insurance

30% for wants

like shopping, dining out and entertainment

20% for savings
If you find that your spending often hinders your ability to save, create a separate bank account solely for savings. When you get your salary, immediately set aside 20% so you don't succumb to the temptation of spending your savings.
You can also refer to free resources like MoneySense for in-depth guides on money-saving tips and how to manage your money.
---
2. Clear debts like student loans ASAP
---

Interest charges on debt can add up quickly and snowball
Saving money and paying off debts are both crucial financial goals, but with a limited income, it's hard to decide which requires more attention. One way to take some weight off your shoulders is to reduce unnecessary expenses like that extra cup of bubble tea or pricey new clothes, in order to prioritise paying off debts.
During dire times of piling debts, it may be tempting to first pay off the smallest amount you owe. But an important tip to clear your debts is to prioritise those with the highest interest rates. Help is also available if you find it difficult to cope – seek assistance from legitimate bodies like Credit Counselling Singapore (CCS) to restructure your loans.
If you've yet to start applying for loans, a good rule of thumb to follow is to avoid borrowing more than you can repay comfortably. Be sure to allocate a percentage of your salary for savings, bills and daily expenses before committing to long-term loan repayments.
---
3. Pay credit card bills in full and on time
---
Managing multiple credit cards and loans can be tricky, especially if you have to juggle between different fine prints and billing cycles. Well, avoid late payments by filling up an interbank GIRO form. Similarly, you can also set automated recurring transfers for short-term fixed payments like personal loans. 
This way, all payments will be deducted automatically on time and all you have to do is to make sure there's enough money in your account. If you're still confused between billing dates, you can always set all payments to go out on the same day each month. And if you accidentally miss a couple of payments, do call your bank for options to waive credit card fees. 

Consider using an expense tracker app so you don't accidentally blow your credit card on shopping
Another tip is to always pay your credit cards in full to avoid a build-up of debt. Most banks allow attractive minimum payments that go as low as $50. And while it may be tempting to spread out your bills over a few months, it's a slippery slope to raking up a mountain of debt.
Of course, if you find yourself constantly struggling to pay the bills in full, consider switching to a debit card, or using an expense tracker to make sure you only spend what you can repay. You'll have a better credit rating and save more in the long-run!
---
4. Rethink loans for non-essentials like a luxury car
---
We've all heard the advice on how to differentiate between needs and wants. But when it comes to taking loans for big purchases, it will be worth your while to consider whether you'd be saddling yourself with a financial burden for years to come. 
The tip here is to first rank your essentials according to how much you need them. Essentials you need to survive, like owning a home, paying utilities and buying food, should be at the top of your list. While everyone has different needs, it's important to assess these based on your current lifestyle and situation.
Next comes things that would make your life more convenient, like a car or home improvements. And last are luxuries, such as that dream vacation in Europe. While saving up to own a property might mean waiting longer before getting that dream car, you won't be burdened with repaying loans for non-essentials.

Planning ahead and saving early will allow you to travel worry-free
Once you have established what your needs are, you should determine how willing and able you are to repay a loan. Remember to consider key factors like interest rates, income level and job stability. The rule of thumb is to only take loans you're able to comfortably repay, going down your ranked list of essential items.

Here's an example of how much you can save by getting loans with shorter tenures
Another alternative is to get loans with shorter loan tenures, such as opting for a 25-year housing loan over a 35-year one. Although you have to pay more monthly, you will save a ton overall by paying less interest. 
---
5. Consider refinancing your housing loans
---
Housing loans arguably contribute to large monthly expenditures many Singaporeans need to bear. But there's a good reason why many choose to refinance their loans after their lock-in periods. 
This includes enjoying lower interest rates, shortening the mortgage term, improving cash flow, or having lower monthly instalments at hand. 
Different home loan packages have different privileges, so take your time to find the best deal based on your needs. To maximise your savings, take care to note hidden costs like early repayment fees and lock-in periods before making the switch. 
---
6. Know your insurance well & what you're covered for 
---
Apart from savings, insurance policies are an important safety net. However, they can factor in huge monthly costs if you're not careful about the policies you buy. 
Mistakes you might make include buying overlapping insurance policies that cover the same things. For instance, you might have both comprehensive personal accident insurance plus a separate policy for infectious diseases that's actually already covered under the former. 
If you are a frequent traveler, another common mistake is getting insurance that is only valid in Singapore and then having to buy extra travel insurance for every trip. Instead, consider getting an annual travel insurance plan with a flat premium. You can also ask your insurance agent about personal accident policies that cover you both locally and abroad. 
Now's a good time to review your existing insurance policy to protect yourself in a pandemic-ridden economy. We know that diving into jargon-filled fine print seems daunting, so contact a trusted insurance agent to help you get policies that best fit you. 
---
7. Sign up for free courses to diversify your skills
---
Job security and lack of income is a major concern for Singaporeans living in unprecedented times, but one way to ensure you're always employable is to upskill yourself. Add certifications and skills to your resume, and your value as an employee will increase.
It's not expensive, either. Whether you want to learn digital skills, marketing or coding, there are plenty of useful SkillsFuture courses you can take using free credits. The Resilience Budget 2020 also introduced an Enhanced Training Support Package (ETSP) which covers up to 90% of course fees for relevant courses. 

Many of these courses are now online in light of the COVID-19 situation
Self-employed persons can also upskill with the SEP Support Scheme, also announced under the Resilience Budget. It grants you access to SkillsFuture series courses and sector-specific training programmes – not to mention a training allowance of $10 per hour. 
Take advantage of these free and low-cost training programs to upgrade yourself and remain a strong contender in the job market. Hopefully, it'll help you stay gainfully employed with a stable income to match in the long run. 
---
Build financial resilience with MoneySense
---
As we stand on the cusp of a "new normal" in a COVID-19-ridden world, there's no better time than now to assess your financial situation. It's important for you and your family to be financially resilient, so consider these money-saving tips.

Find relevant money-saving tips on MoneySense
To avoid pitfalls, head over to the MyMoneySense COVID-19 Expense Tracker. It's free-to-use, and all you need to do is key in your monthly expenses. From there, gain access to a slew of money-saving tips and learn how to better plan your resources to meet your financial needs. 
 You'll also be able to get a personalised expense tracker that you can easily save on your phone or print out. While you're at it, check out the MoneySense Financial Resilience Guide. Here, you'll be able to find advice and tips on how to manage common financial pitfalls arising from the COVID-19 plight, such as debt and mortgage repayments.
With these resources at hand, you can learn how to be financially savvy and be more prepared to avoid unexpected downfalls, even in this uncertain climate. 
---
This post was brought to you by MoneySense.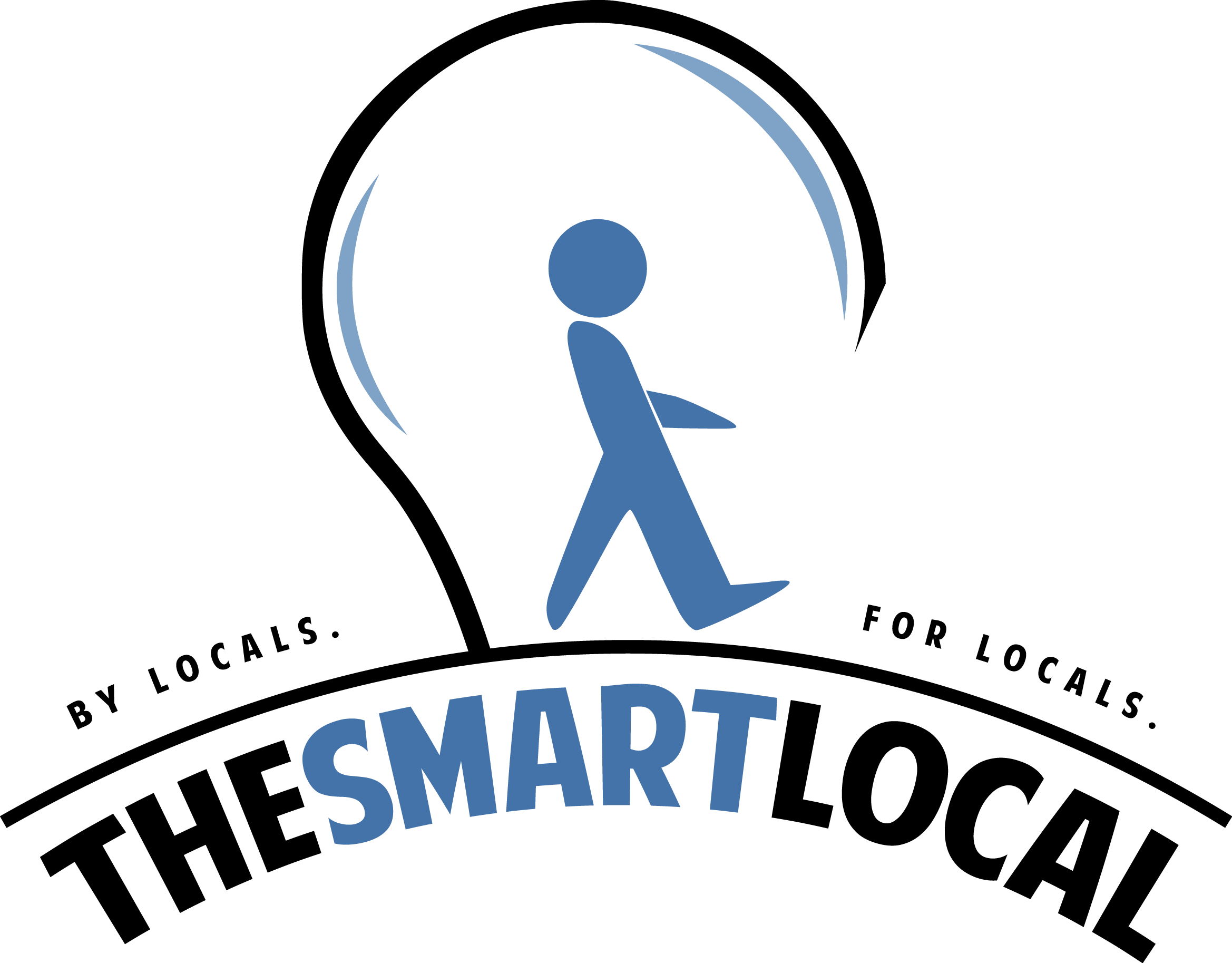 Drop us your email so you won't miss the latest news.